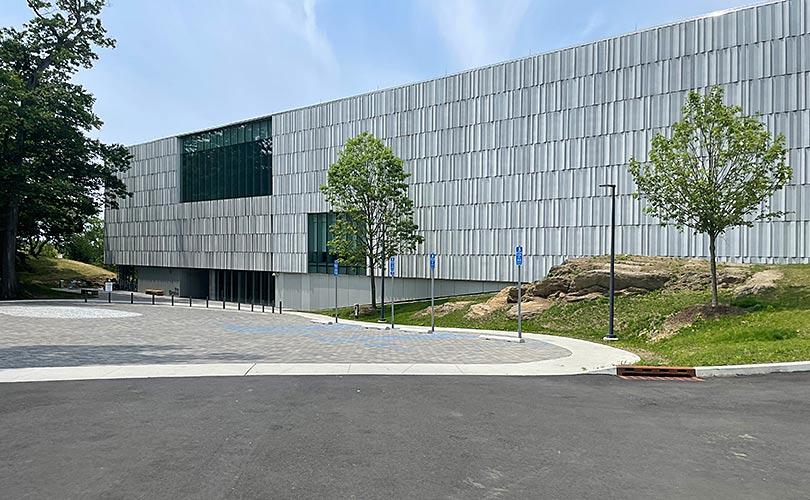 We had a chance to visit the newly expanded Bruce Museum in Greenwich, CT last month. The art galleries are well sized and provided intimate views of several interesting exhibitions. We were initially taken by the intricate Plexus installation by Gabriel Dawe, in which thousands of multicolored sewing threads are harnessed to create the full color spectrum of light. Each of the artist's installations is meticulously constructed: individual strands of thread are interwoven through a series of hooks to create a unified network—or plexus.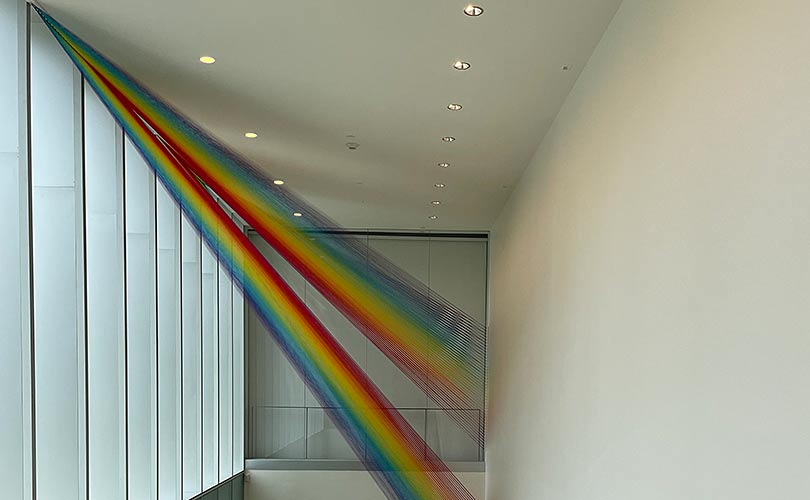 There are several exhibitions installed at the Museum which run through September or October including Material Matters: The Sculpture of Elie Nadelman (through September 24, 2023); The William L. Richter Collection (through April 21, 2024) and; Collection Installation: Connecticut Impressionism (through June 30, 2024). 
We most appreciated the dynamic Collection Installation: American Modernism (through October 15, 2023) and the eye-opening Then Is Now: Contemporary Black Art in America (through October 15, 2023).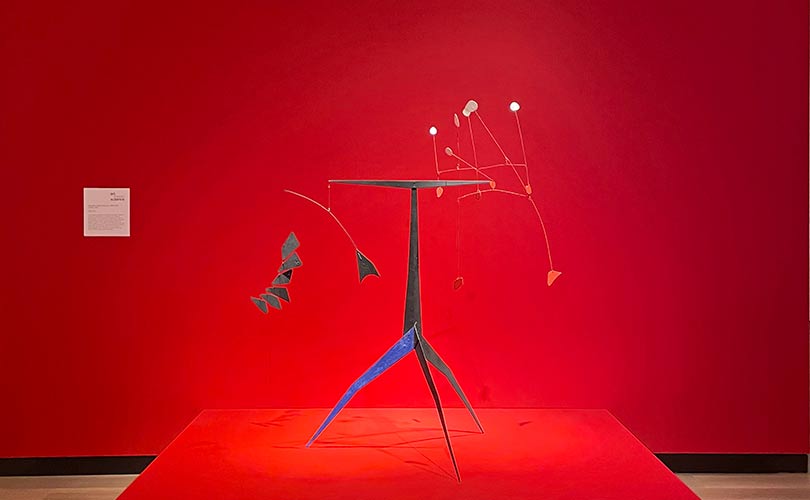 American Modernism showcases varying artistic approaches including those of Alexander Calder, Suzy Frelinghuysen, George L.K. Morris, Theodore Roszak, Edward Hopper and Andrew Wyeth. The exhibition tells a broader story about the development of abstraction in the United States in the 1930s, 40s, and 50s, concurrent trends in figuration and themes pertaining to the alienation of modern life.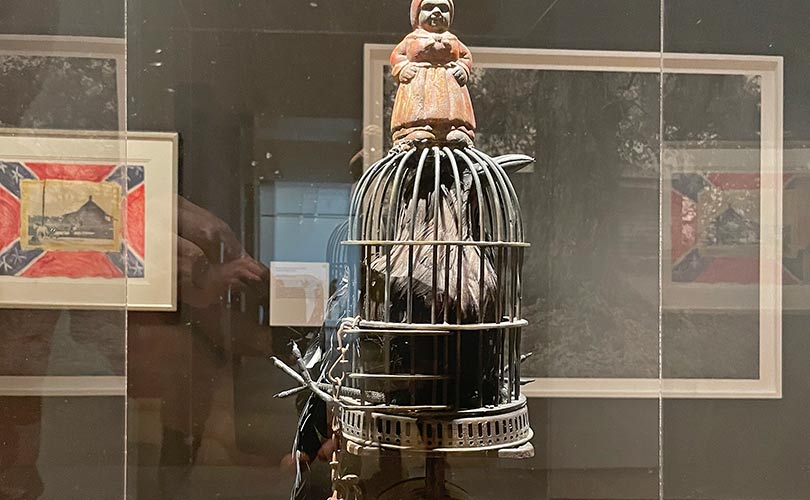 A selection of exciting works, made between 1968 and 2021, comprises Then Is Now: Contemporary Black Art in America. The exhibition explores how black artists of our time critically engage with the past and present. Betye Saar's The Weight of Color (2007), for example, grapples with the complex relationship between racial violence and visual and material culture. In the multi-media sculpture, each element — a rusted antique scale, a stuffed crow awkwardly placed in a cage too small for its body, and a mammy figure — is a metaphor. The crow references Jim Crow laws that enforced racial hierarchy in the US South during the early 20th century, while the mammy figurine is an example of racist memorabilia envisioning African Americans content in their subservient societal roles. Here, the Museum label notes, "the artist's totemic assemblage considers not only the burdensome weight of racism but also its refusal to be contained."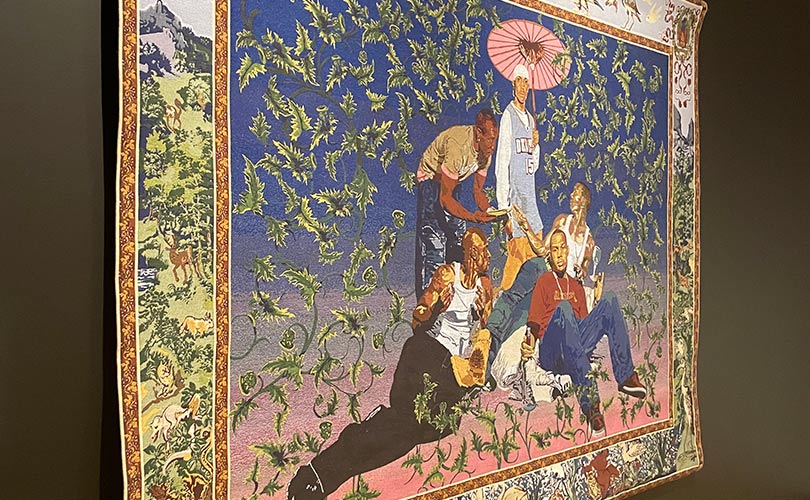 In The Gypsy Fortune-Teller (2007), Kehinde Wiley (American b. 1977) upends tradition, by rendering contemporary in a formal tapestry.
The Museum's labels state that, "Wiley is perhaps best known for reimagining Old Master portraits by replacing their original European subjects with images or contemporary people of color. Wiley based this work on a tapestry by Francois Boucher, one of a series depicting aristocratic subjects posed in idyllic, pastoral environments. Wiley updates Boucher's version to include five black men, a radical gesture that that interrogates both representations of black masculinity and the exclusion of black figures from art history … These works exemplify an ongoing effort among artists to encourage a more expansive and inclusive artist art history."
The Museum has a cafe and a store, too. It's well worth a visit!