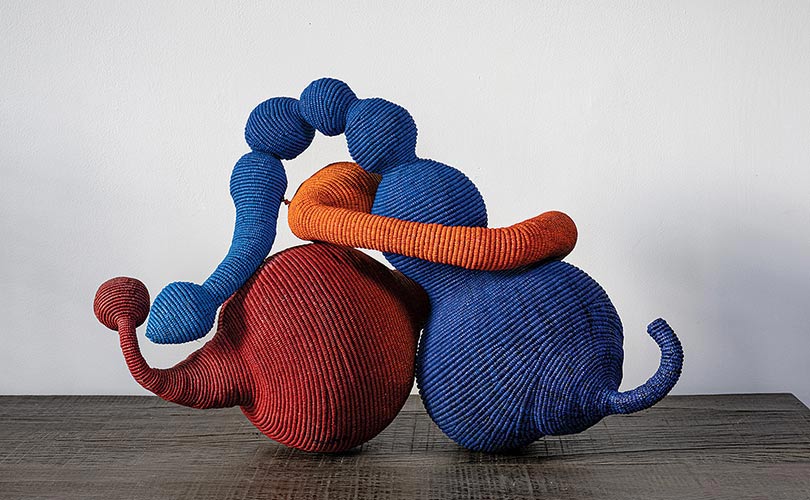 Here are more images to pique your interest in our Spring "Art in the Barn" exhibition. Acclaim! Work by Award-Winning International Artists features more than 40 artists who have created art textiles, fiber sculpture and mixed media work from the 60s to the present. Each has received accolades, recognition, and awards. Among the works that will be included are several very rare and special works from the resale market.
Among these special works are Genesis, a colorful and whimsical work from 2001 by noted artist and gallerist Jane Sauer. The Smithsonian says that Sauer's pieces "reflect her life as a mother to her children and as a productive, professional artist. [Her] closed baskets symbolize these different roles, evoking the sheltering environment of the womb and the 'personal space' that all artists require to create their work."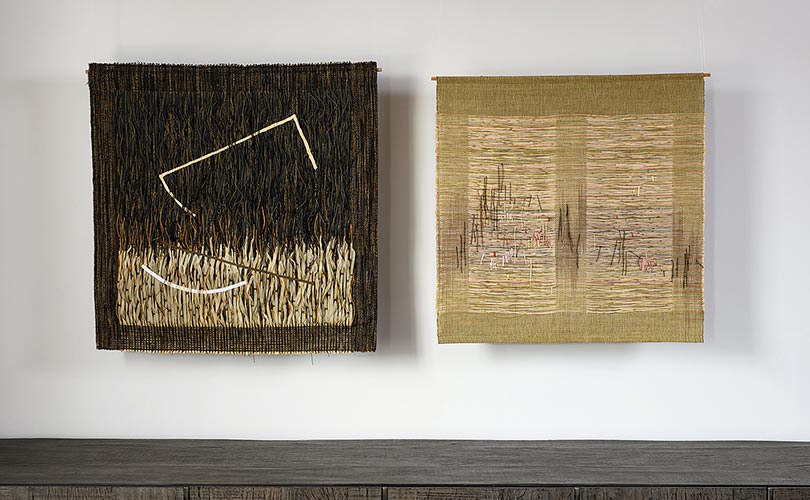 Another artist whose work we are excited to be including in Acclaim! is Cynthia Schira. Schira's work often draws imagery from the notational codes, ciphers, and diagrams that visualize systems of knowledge in different disciplines and professions. The works in Acclaim!, Nightfall and Spring Lyric have that sense; they resemble notes jotted down in haste or using shorthand.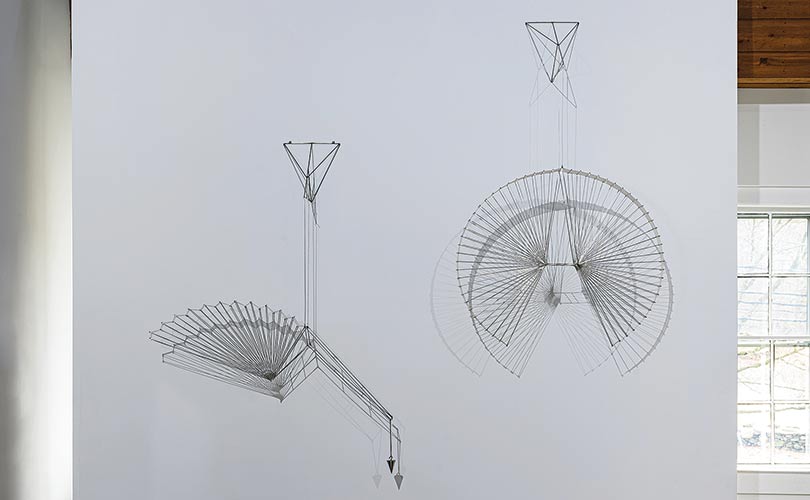 New for browngrotta arts are also Warren Seelig's works of metal and stone. Seelig has family ties to fiber milling and the textile industry and was exposed to both textiles and the textile manufacturing machinery. He received a BS from Philadelphia College of Textiles and Science, where he created his first woven works, then an MFA from Cranbrook Academy of Art in 1974. Seelig moved from woven works to unique structural, fan-like works using mylar frames and an innovative double-weave technique. He then shifted to suspended spoke-and-axle pieces and wall-mounted shadow fields, like White Wheel and Small Double Ended, and Stone Shadowfield which viewers will see in Acclaim! Seelig has been regularly commissioned to create installations for corporate offices and convention centers. Seelig teaches, curates, and writes on various subjects related to textile, fiber, and material studies.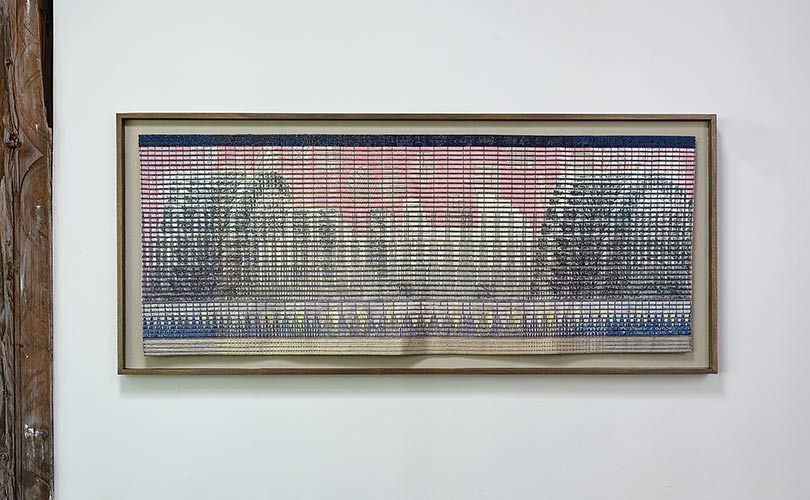 Gerhardt Knodel is another artist new for browngrotta arts. Knodel has contributed to the evolution and identity of contemporary work in the fiber medium for more than four decades. For 25 years he led the graduate program in Fiber at Cranbrook Academy of Art, and subsequently was appointed Director, being awarded Director Emeritus in 2006. Knodel's work with fiber includes installations, theater, architectural commissions, and the pictorial potential of weaving. In Acclaim! there are three works by Knodel each of which involves intricate patterning and interesting use of metallic threads. Santa Cruz features an image of the boardwalk in California; Jacquard Suite 7 and Jacquard Suite 10 interesting patterning.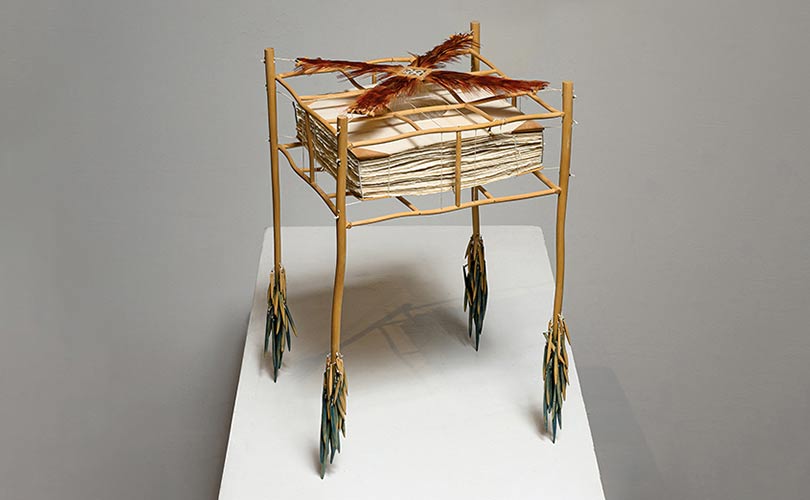 The works by Dominic Di Mare that is included in Acclaim! is particularly intriguing. It includes, The Mourners, a group of woven hangings from the early 60s. It also includes a work from 20 years later, Mourning Station #4, that features the artist's characteristic assemblage of feathers, handmade paper, beads and woven silk, one of what the Smithsonian calls his, "enigmatic sculptures from handmade papers, polished hawthorne twigs, and feathers."
Hope you can join us at Acclaim!
Location:
browngrotta arts
276 Ridgefield Road Wilton, CT 06897
Artist Reception and Opening:
April 29, from 11am to 6 pm
Remaining Days:
Sunday, April 30th: 11AM to 6 PM (40 visitors/ hour)
Monday, May 1st – Saturday, May 6th: 10AM to 5PM (40 visitors/ hour)
Sunday, May 7th: 11AM to 6PM [Final Day] (40 visitors/ hour)
Protocols:
Eventbrite reservations strongly encouraged • No narrow heels please (barn floors)
Reserve a spot:
Eventbrite