The term Japandi combines Japan and Scandinavia to reference aesthetic approaches shared by artisans in the two areas. browngrotta arts will be explore these affinities in our upcoming exhibition, Japandi: shared aesthetics and influences (September 25 – October 3, 2021). Among the approaches that these cultures share is an appreciation for minimalism and simplicity. "Minimalist and mid-century designers have always been inspired by the design culture of Japan, so the cross between Scandinavian and Japanese design is rooted in a storied tradition. Today, in the Japandi style, we see more of a fusion of these two aesthetics, which makes them feel like equal partners in the space," observes Alessandra Wood, Vice President of Style, Modsy (Jessica Bennett, "Japandi Style Is the Laidback Home Trend We've Been Waiting For," Better Homes and Gardens, January 05, 2021).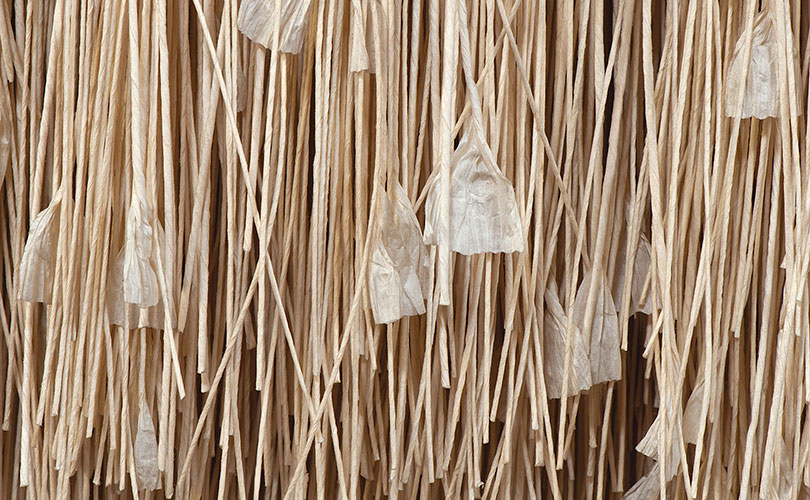 Danish artist Grethe Wittrock's work includes expanses of twisted paper strands in single colors — minimal and simple yet powerful expressions of what Finnish Designer Alvar Aalto called "the language of materials." Wittrock observed the similar appreciation for minimalism firsthand when she traveled to Japan and studied with Japanese paper makers and renowned indigo dyer, Shihoko Fukomoto. "I started to uncover what Nordic sensibilities are by living abroad," Wittrock says. "I lived in Kyoto, and saw an aesthetic in Japanese design similar to the Nordic tradition. You could say that there is an agreement that less is more. As they say in the Nordic countries 'even less is even more.'"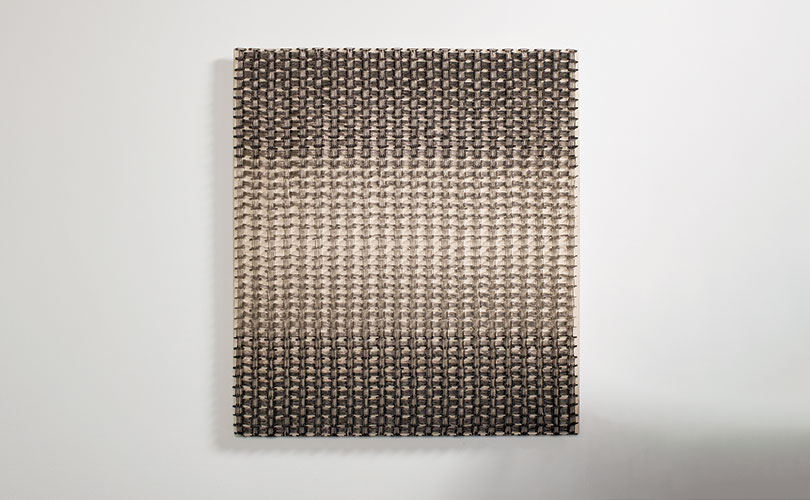 Japanese artists have made similar observations. Tamiko Kawata, born in Japan, but living in New York for many years, reports working as an artist/designer position with a prominent glass company in Tokyo after four years of sculpture composition, architectural drawing and photography courses at University. "In those years, I often discussed the affinities of Scandinavian craft works with my colleagues. 'Why do we appreciate skilful craft works? How can we produce them with a similar approach to understanding the skills in handicrafts and understanding the natural materials and the appreciation for simplicity that we share ?'" Kawata's very first design, a set of crystal glass bowls, were exhibited with Scandinavian works in the SEIBU department store in Tokyo in 1959. They were purchased by Swedish artist/designer Stig Lindbergh who pronounced them the "most original glass designs in Japan." It was so thrilling to me," she says. "I was just 23 years old."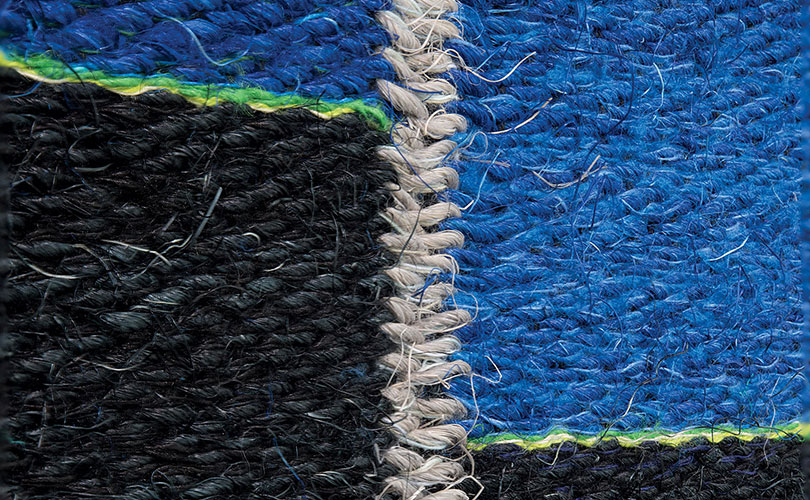 Gudrun Pagter is another Danish artist whose abstract works in primary colors reflect the modernism for which Scandinavia is known. "From the exotic and foreign land we find an aesthetically common understanding of a minimalist idiom," Pagter says, "an understanding of the core of a composition — that is, cutting off everything 'unnecessary.'" Pagter expresses this minimalist idiom in her work. In Thin, Green Horizon, her composition expresses a form of landscape. It might be the horizon between heaven and sea, or between heaven and earth, she says. In any case, the framed field shifts the horizontal line. There is a shade of difference between the two blue colors, the blue is slightly lighter in the framed field. The thin, horizontal line is made with many shades of blue and green thin linen. The main color is blue, but the thin, green horizon is essential to the whole picture. Pagter notes, "My old weaving teacher at the School of Design, said 40 years ago, 'you have to be brave to express oneself simply, as a minimalist' … I'm brave enough now, maybe!!"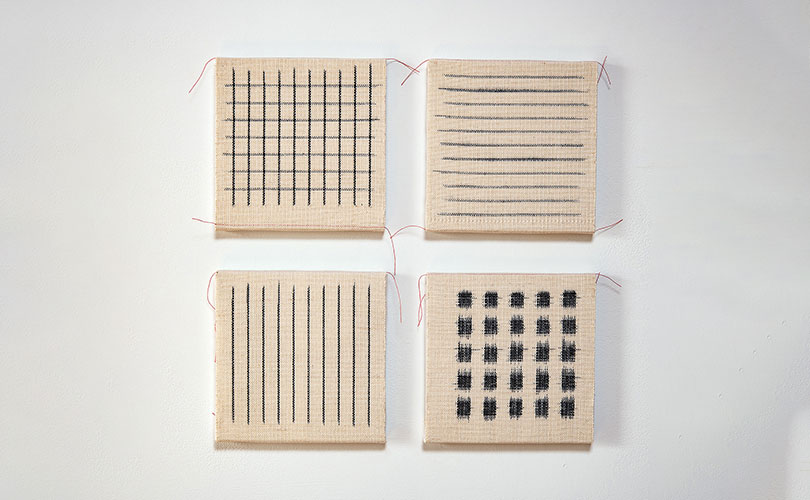 A series of simple weavings by Kay Sekimachi, a Japanese-American artist who lives in California, is a testament to restraint. Her spare markings on handwoven fabrics reference the paintings of Paul Klee and Agnes Martin ."Order is fundamental," to the Japanese approach, observes Hema Interiors in its style blog, "but it's an order based on balance, fleeing from symmetry and overly controlled spaces. The decorative elements are important to give personal brushstrokes to the spaces, always resorting to simple and organic elements"  ("Wabi Sabi Interiors," Comparar Estilios de Decoración, Hema Interiors).
Join us at Japandi: shared aesthetics and influences to see more examples of ways these elements are exchanged and expressed. The exhibition features 39 artists from Japan, Norway, Sweden, Finland and Denmark. The hours of exhibtion are: Opening and Artist Reception: Saturday, September 25th: 11 to 6; Sunday, September 26th: 11 to 6; Monday, September 27th through Saturday October 2nd: 10 to 5; Sunday, October 3rd: 11 to 6; Advanced time reservations are mandatory; Appropriate Covid protocols will be followed. There will be a full-color catalog prepared for the exhibition available at browngrotta.com on September 24th.