The art that we highlighted in April represents a wide variety of fascinating works, each of which is uniquely different – from textile, sculptures, basketry, and so much more. The talented group of artists that we've highlighted this month include Merja Winqvist, Marian Bijlenga, Heidrun Schimmel, Tim Johnson.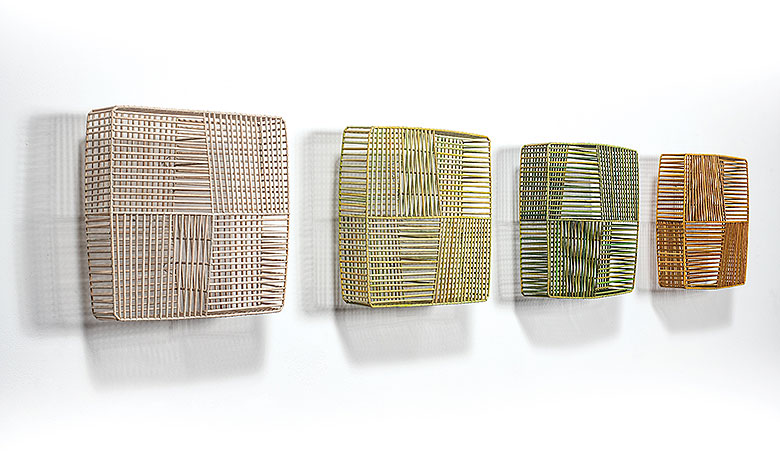 Merja Winqvist is a Finland-based artist who specializes in textile and sculptural art. Within her work, Winqvist applies the ideal of functionalism by simplifying the forms as much as possible, while avoiding unnecessary decoration. She has explained that in the parts of her works that appear decorative, there's actually an important functional significance in terms of the cohesion and durability of the sculptures.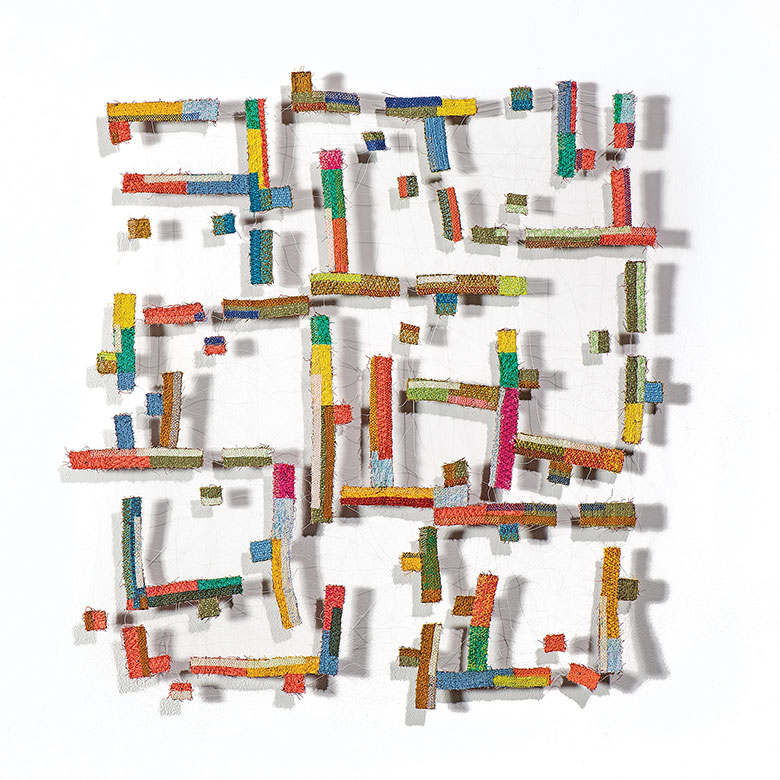 Marian Bijlenga is a Netherlands-based contemporary artist. Frequently, her inspiration is drawn from her fascination with the rhythmical movements and empty space confined in dots, lines, and contours.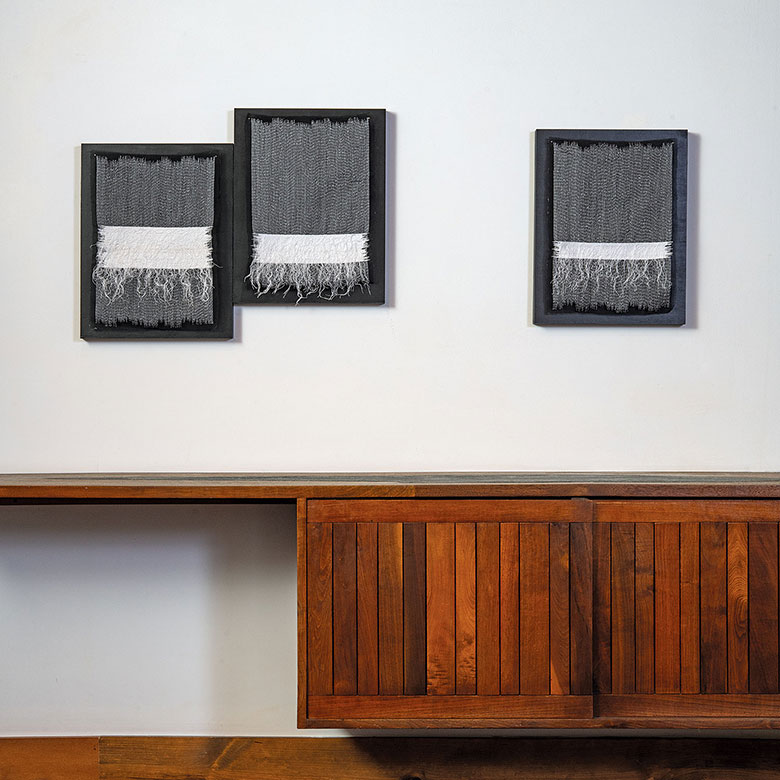 Germany-based artist, Heidrun Schimmel, is influenced by Zen art and includes Zen meditation in her daily practice. "I love the following words of poet Shuntaro Tanikawa," says Schimmel. "Which I had in my mind when stitching filaments: 'A square is sometimes shy, and often slips into roundness…'"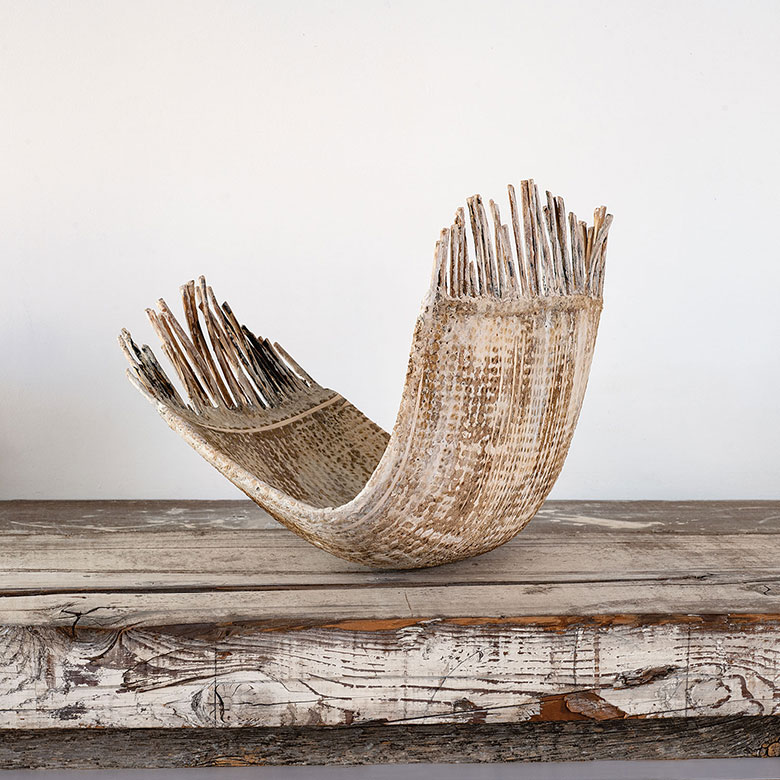 Tim Johnson is a United Kingdom-based artist who's known for creating intriguing and detailed artwork, like, Curve VI, the piece featured here. "As soon as we try to define the nature and essence of baskets we unwittingly begin to exclude," Johnson has observed. "Terminology becomes redundant. The deep sighs and 'tut tuts' of tradition serve little to preserve forms and techniques, but rather push on other generations to find their creative path."