Summer is finally here and in June, browngrotta arts offered a look at the latest pieces in our collection representing works from around the world. This month, in our New This Week series, we shared some extraordinary pieces by Chang Yeonsoon, Judy Mulford, Lewis Knauss, Pat Campbell and Eva Vargo.
We kicked off the first few days in June with a three-piece work of abaca fiber, pure gold leaf and eco-soluble resin by Chang Yeonsoon, a Korean textile artist who specializes in sculptural fiber works. "I have been studying philosophy and breathing meditation for the last 10 years because I am interested in Oriental philosophy. Chunjeein (天地人) means heaven, earth and human in the East. In the Book of changes (a chinese classic) say that the heaven is a circle, the earth is a square, and the human is a triangle."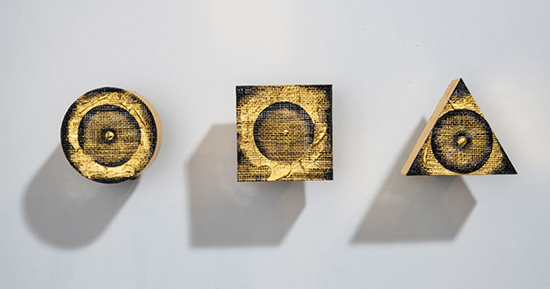 Soon after that, we shared a mixed media work, Ancestral Totem by Judy Mulford. "My art honors and celebrates the family" explains the artist. "It is autobiographical, personal, narrative, and a scrapbook of my life. Each piece I create becomes a container of conscious and unconscious thoughts and feelings: a nest, a womb, a secret, a surprise, or a giggle." This work, which Mulford talks more about in a youtube https://www.youtube.com/watch?v=j3-YTMWD4JM art + identity interview, features "memory chairs" and buttons that she sourced from family and friends.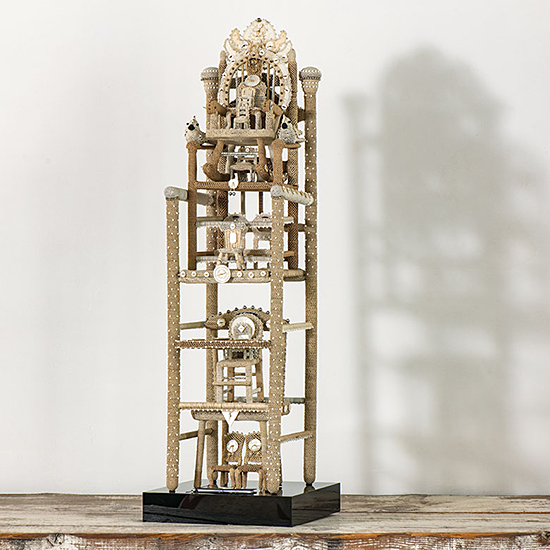 Next in our June series was Lewis Knauss' work, Thorny of woven, knotted linen, waxed linen and reed. Knauss' interest in landscape originated during his first teaching appointment in Ohio. The textures and materials of textiles have provided him a medium to explore his memories of place.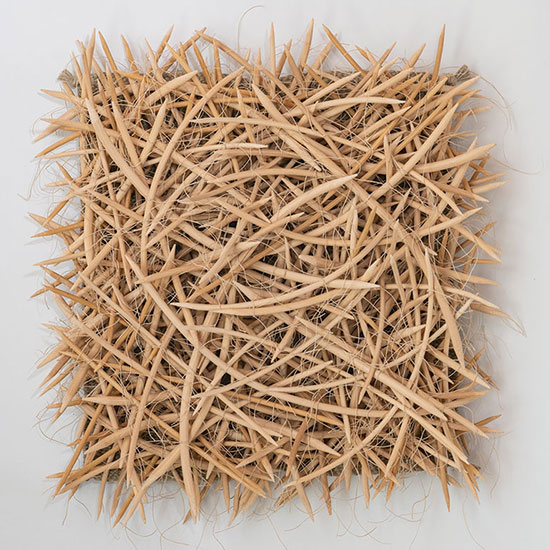 We aim to keep your creative palettes full, and so we featured Kundalini Rising II by Pat Campbell of rice paper, reed and wood. Campbell's work aims to promote, not divide, the world's population ethnically, racially and religiously, specifically to promote globalization and world peace. We at browngrotta arts fully support her work and the meaning behind each piece. Her work combines hope for the future, love of where she came from, and a reminder to viewers to reflect the best in themselves to solve world problems.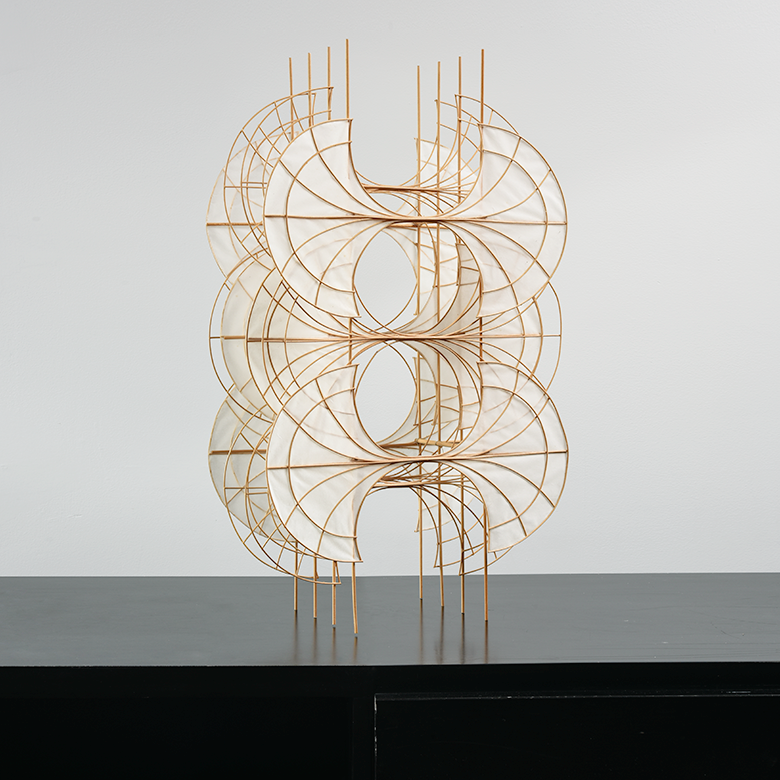 Last, but most certainly not least, we shared No. 55 (Book of Changes), by Eva Vargo of linen, thread, paper strings and gold leaves. A Swedish artist who has lived abroad for a large part of her life, she has been influenced by each country in which she has lived. iFrom the time she began using paper strings and papers from old Japanese and Korean books in her woven works, it has been an exciting journey for her and it is still a path she keeps on exploring.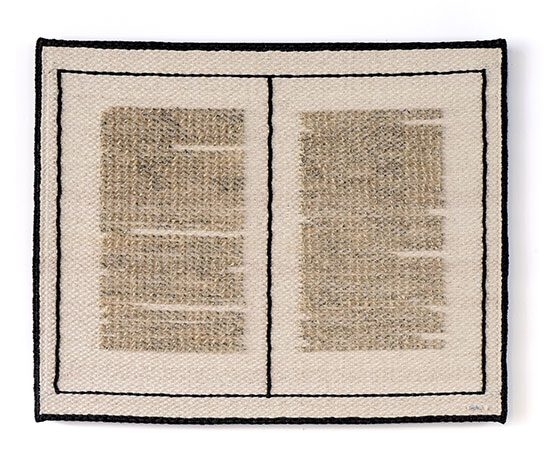 _____________________________________________________________