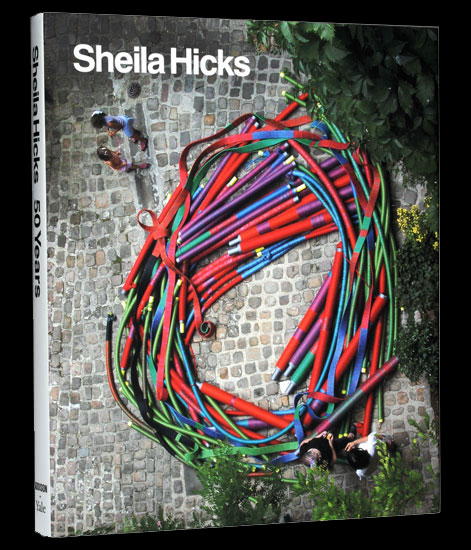 The third incarnation of Sheila Hicks' retrospective opened at the Mint Museum in Charlotte, NC on October 1st and runs through January 29, 2012. In its previous two venues, Sheila Hicks: Fifty Years, was well reviewed and the book that accompanies the exhibition contains beautiful photos. http://www.
browngrotta.com
/Pages/b39.php  The Mint's Wiki on Hicks, however,  raises the bar — adding another component to the retrospective and extending the exhibition's impact beyond it's closing date. http://mintwiki.
pbworks.com/w/page/
33119575/Sheila Hicks:
Fifty Years  Extraordinarily comprehensive, the wiki provides considerable detail about Hicks' early education and career and features links to everything from a 1971 review in Design Journal of her exhibition of reinvented rugs in Rabat, Morocco to a video tour of her work as an "art treasure" of Nebraska and her 2004 Oral history interview with the Archives of American Art of the Smithsonian.  Wandering from link to link offers an art textile historical and world tour (Macchu Picchu to King Saud University to Cour de Rohan, Paris; the Ford Foundation to the Fuji CIty Cultural Center to Target Headquarters). Be sure to take a look.
Sheila Hicks: Fifty Years
Mint Museum Uptown at the Levine Center for the Arts
500 South Tryon Street
Charlotte, NC 28202
704-337-2000; http://www.mintmuseum.org/upcoming-exhibition.html