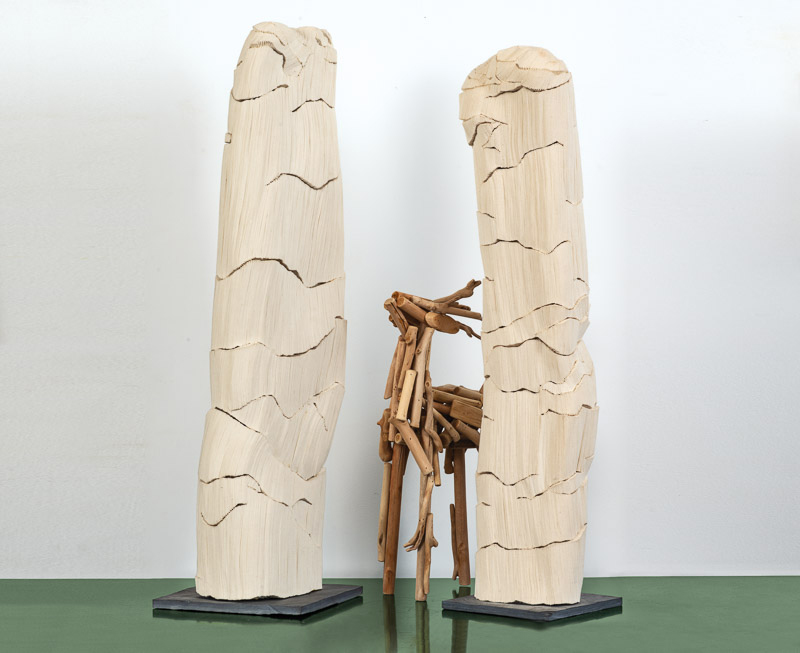 ---
In November, Tom, Carter and Rhonda traveled too Brussels, Amsterdam and Utrecht to catch up Stéphanie Jacques, Marian Bijlenga and Marianne Kemp in their respective studios. Each studio was housed in an unusual re-envisioned space, one a former hospital another a primary school, their studios contained glimpses of past work and future projects. As in the UK, all three artists were extremely generous with their time and thoughts. We came away with more material for the series of books we hope to do one day. In the meantime, enjoy a quick view of this leg of our extraordinary trip.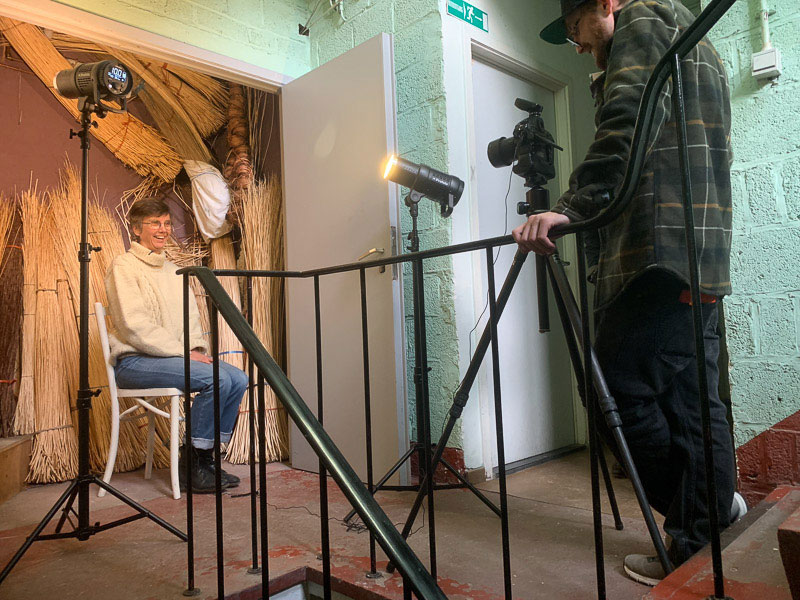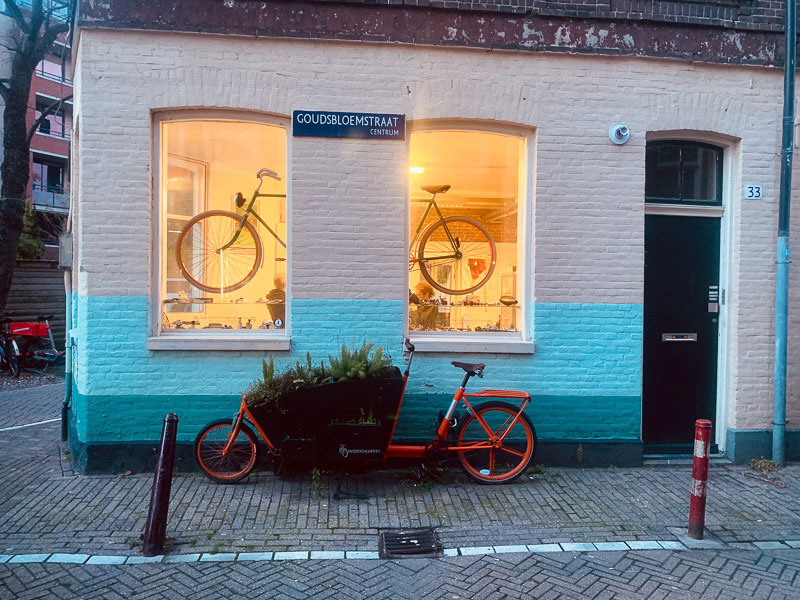 ---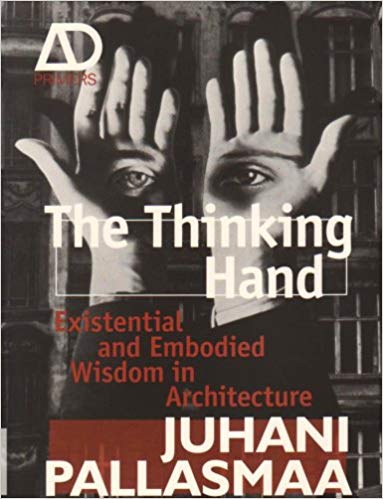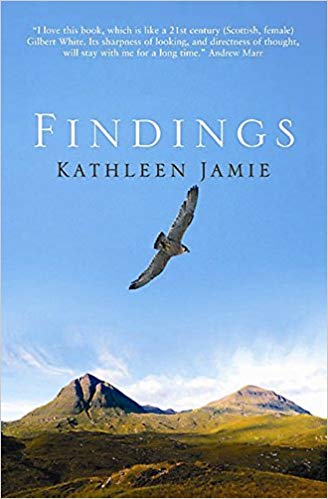 We received many good suggestions for this year's book round up and have added two of our own.


Rereading works of particular power was a theme for several of the artists who replied. Jo Barker tells us that she returns again and again to The Thinking Hand: Existential & Embodied Wisdom in Architecture by Juhani Pallasmaa (Wiley, 2009). "As a maker who works in an instinctive way," she writes, "this book was a revelation. It is often so difficult to talk about and explain embodied knowledge. The book's subheading may seem misleading, as this is a book of interest to artists, musicians, and writers as well as architects. In fact, anyone interested in the process of creativity, and making. It consists of a series of illustrated essays moving from the physical to the abstract, from the hand itself to emotional theory. The author – 'one of Finland's most distinguished architects and architectural thinkers' – writes concisely. Every paragraph has meaningful content and for this reason is a book that can be picked up and read in short bites, as well as an engrossing long read. At its heart is the importance of the hand as a tool, movements of the hand and development of the mind and imagination. All of this rings true for me as a tapestry designer and weaver." Barker also recommends Findings by Kathleen Jamie (Sort of Books, 2015). "For anyone interested in Scotland, nature writing, travel, the human condition, this small book is so thoughtful and beautiful. I have given it to several friends." Kathleen Jamie writes essays and poetry. Findings is a book of 11 short essays. "She writes with clarity and precision," writes Barker. "Every word counts. Neolithic buildings, birds, the streets of Edinburgh, remote Scottish Islands her family: she really makes you notice tiny details and her thoughts stay with you long after the book is finished."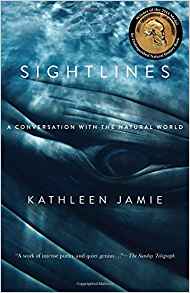 Barker notes that her prior book, Sightlines: A Conversation With the Natural World (The Experiment, 2013) includes observations on the restoration of whalebones, the aurora borealis, cave paintings, bird colonies, an archaeological dig and "is equally absorbing, broad ranging and magical."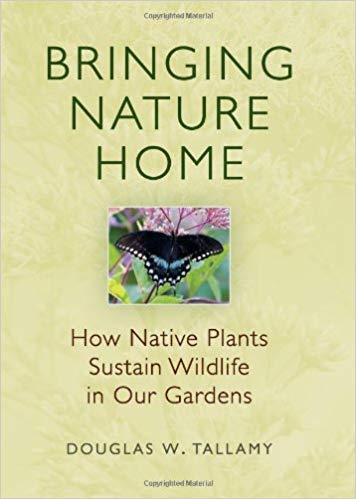 A favorite book that Jennifer Falck Linssen finds herself rereading is Bringing Nature Home: How You Can Sustain Wildlife with Native Plants by Douglas Tallamy (Timber Press, 2009). "Returning to Wisconsin six years ago after being away for close to 17 years, it was clear just how the woods and meadows had changed – and not for the better," she observes. "My husband and I have spent the past six summers battling invasive plants on our land. Just when I think we've beat the invasive non-native plants back, they creep forward again. The good news is that in this case it's been two steps forward and only one step back. And it's worth the effort to see the beautiful native woodland plants reappear. Doug Tallamy's book reinforces those efforts by sharing with his readers how important our native plants are and the wonderful creatures they support."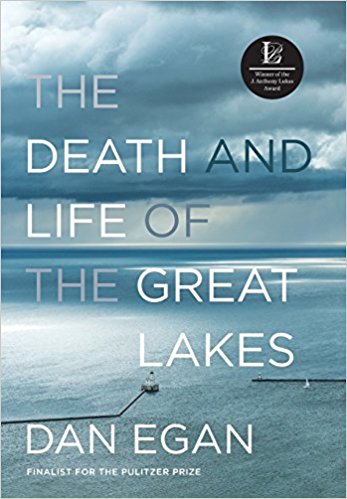 She recently finished reading The Death and Life of the Great Lakes by Dan Egan (W.W. Norton, 2018) after a fellow artist-friend, equally interested in water health, recommended it. "Growing up along the shores of Lake Michigan I knew a great deal of the history and some of the challenges the Great Lakes have dealt with in the past and at the present," she says. "Dan Egan writes about how each change and challenge to the Great Lakes has led to a new one. It's a chain of events both fascinating and frightening – one that I hope will help more people realize just how important both land and water health are to our overall ecosystem."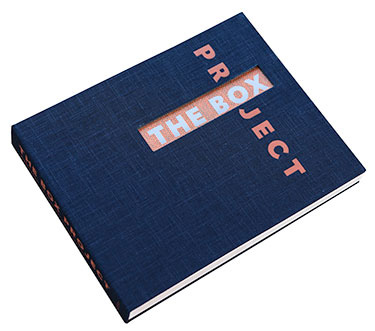 Gyöngy Laky returned to The Box Project: Uncommon Threads (Cotsen Occasional Press, 2016). In October, The Textile Museum at George Washington University announced that it is the recipient of an $18.4 million gift of more than 4,000 textiles (including The Box Project), an endowment and equipment to support the textile collections. Lloyd Cotsen, the donor, was former CEO and chairman of the of Neutrogena Corporation and a prodigious collector of textiles, baskets, books and more. "Lyssa C. Stapleton, the curator of the Cotsen collection and editor or the catalog, described what captivated Cotsen about the textile works he collected," writes Laky: 'the flexibility of the medium, it's dexterity and ability to fill space, to be rigid or pliant, to cover walls or floors, to be sculptural or flat, are what made him a passionate patron.' Among Cotsen's collecting projects was The Box Project. "Over several years 36 artists were commissioned to create artworks that would be housed, but not necessarily contained, in two sizes of archival boxes," writes Laky. "The catalog is a hefty 5 pounds. It is just smaller than the smaller of the two archival boxes that the selected artists could choose to house the artworks that Cotsen commissioned. It is bound in subtly textured indigo fabric and, most strikingly, and metaphorically, it has a window in its cover. It is not only a beautiful object and fascinating read, it is also a window on the field. I read the catalog in 2016, but it stayed vivid in my mind. With the announcement of the gift to GWU, I re-read the thoughtful and thought-provoking essays this fall."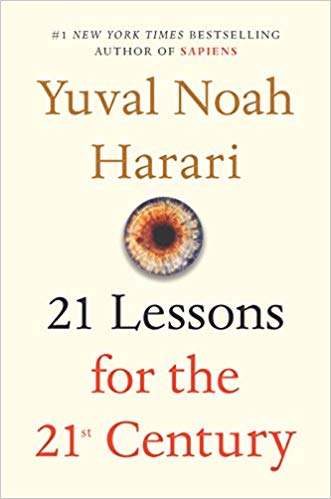 "For me," writes Heidrun Schimmel, "one of the most inspiring books was 21 Lessons for the 21st Century by Harari Yuval Noah (Spiegel & Grau 2018)."It's not an art book, "but one nevertheless very important for my work." In it, the author conducts an important conversation about how to take on the problems of the 21st century.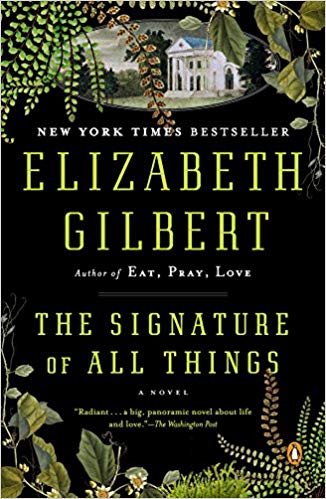 Chris Drury also recommends a non-art book, a novel by Elizabeth Gilbert, A Signature of All Things (Riverhead Books, 2014).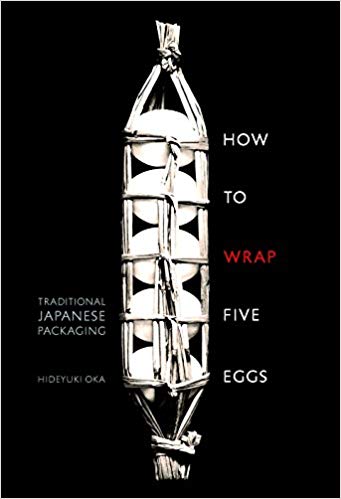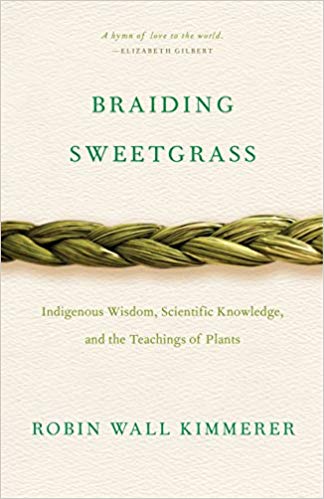 Nancy Moore Bess, Polly Sutton and Scott Rothstein chose art books. Bess writes that her go-to books for inspiration and calming are all versions of How to Wrap Five Eggs by Hideyuki Oka (Weatherhill, 2008). "In total I probably have two dozen books on wrapping and gift traditions in Japan. One I own is a real treasure. It's multiple layers of packaging let you know immediately how significant the contents are. The outer sleeve is beautifully stenciled to hint at what is inside. Plain cardboard and tissue protect the red folder that covers the book itself. This particular edition is filled with photos and illustrations not included in most editions. Gift giving in Japan is very complicated!"

Sutton recommends, Braiding Sweetgrass Robin Kimmerer: "It's so very good!" Rothstein found interesting Jangarh Singh Shyam: The Enchanted Forest, Aurogeeta Das (Roli Books, 2017) that accompanied an exhibition of the same name http://artfoundout.blogspot.com
/2017/10/jangarh-singh-shyam-enchanted-forest.html.Singh was a member of an indigenous tribe from Madhya Pradesh in India who created murals, acrylics on paper, clay reliefs and and screen prints of tribal deities that had not been previously visualized and flora and fauna remembered from his childhood.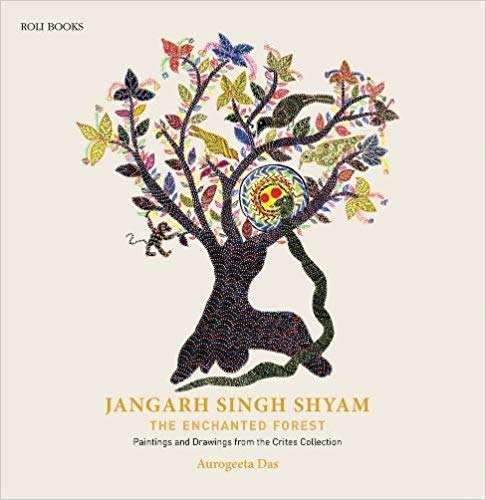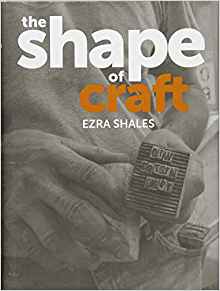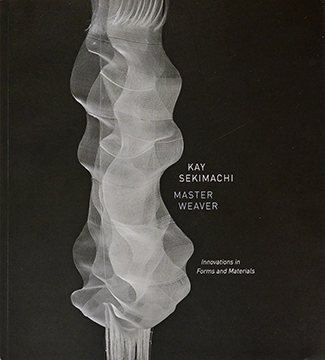 We have two picks this year. First, The Shape of Craft by Ezra Shales (Reaktion Books, 2018), a book we predict will join the list of those that readers return to again and again. It explores some of the key questions about craft: who makes it, what we mean when we think about a craft object and how that shapes our understanding of what craft is. Shales's discussion ranges widely across people and objects: from potter Karen Karnes to weaver Jack Lenor Larsen, glass sculptor Dale Chihuly to Native American basket-maker Julia Parker, as well as younger makers such as Sopheap Pich and Maarten Baas, and to the porcelain and cast-iron sanitary ware produced by the Kohler Company, the pottery made in Stoke on Trent and the people in Asia today who weave beautiful things for IKEA."This book is of particular value to the fine arts, where today's practitioners are reaching out more and more into traditional craft without understanding its context," writes Garth Clark in CFile. "The Shape of Craft lets them know that while rooted in labor, material and haptic experience (I only acknowledge craft as a verb) it can also be intellectually profound and conceptually textured." The second, and latest, catalog of Kay Sekimachi's work, Kay Sekimachi: Master Weaver (Fresno Art Museum, 2018) prepared to accompany this year's one-person exhibition at the Fresno Museum of Art. Kay Sekimachi: Master Weaver is lushly illustrated with never-before-seen works from the 1940s to works through the 60s, 70s, 80s, up to 2017. The curators, Kristina Hornback and Michele Ellis Pracy, aimed "to select and ultimately present artwork that encapsulates the breadth, variety, and intrinsic voice of an artist," in order to illuminate her 77 years "of experimental and remarkable art making." They have succeeded, masterfully. 

Happy Holiday reading!
---