Our artist focus this week is on Yasuhisa Kohyama.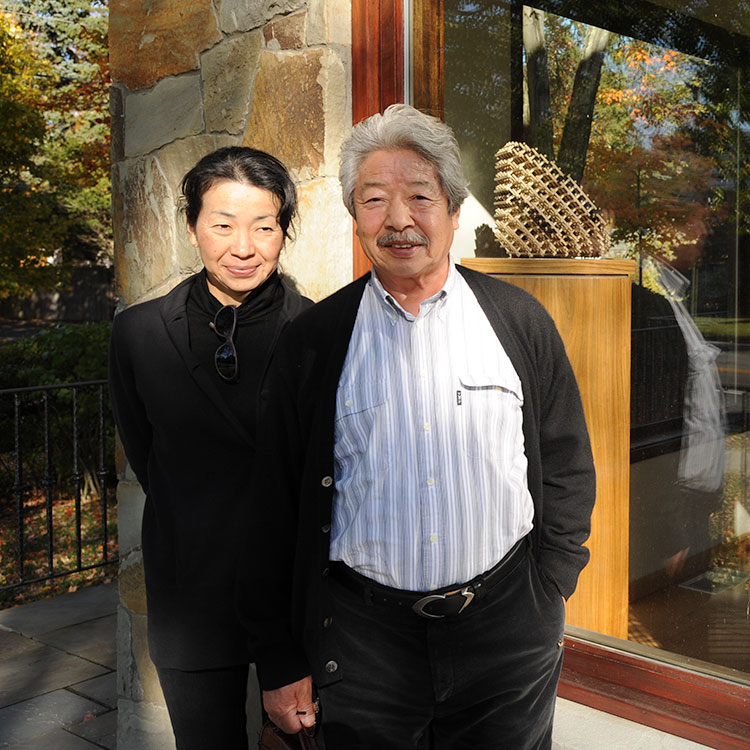 Yasuhisa Kohyama''s masterly ceramics are inspired by the ancient Shigaraki, Jomon and Yayoi ceramics of Japan. Kohyama has played a significant part in reviving the use of the traditional Japanese anagama wood-firing kiln. He was the first potter in the area to build such a kiln since the Middle Ages. Using the distinctive Shigaraki clay and a wood-firing kiln, he has created modern ceramic vessels and sculpture, which are vigorous and new, but timeless in their beauty.
Kohyama shapes his asymmetrical forms using a piano string, thereby creating distinctive, rough surfaces. The clay with its nuggets of feldspar creates a tactile quality not often seen in contemporary work. No glazes are used, but the wood ash and the placement in the kiln produce an extraordinary array of colours and shading on the surface.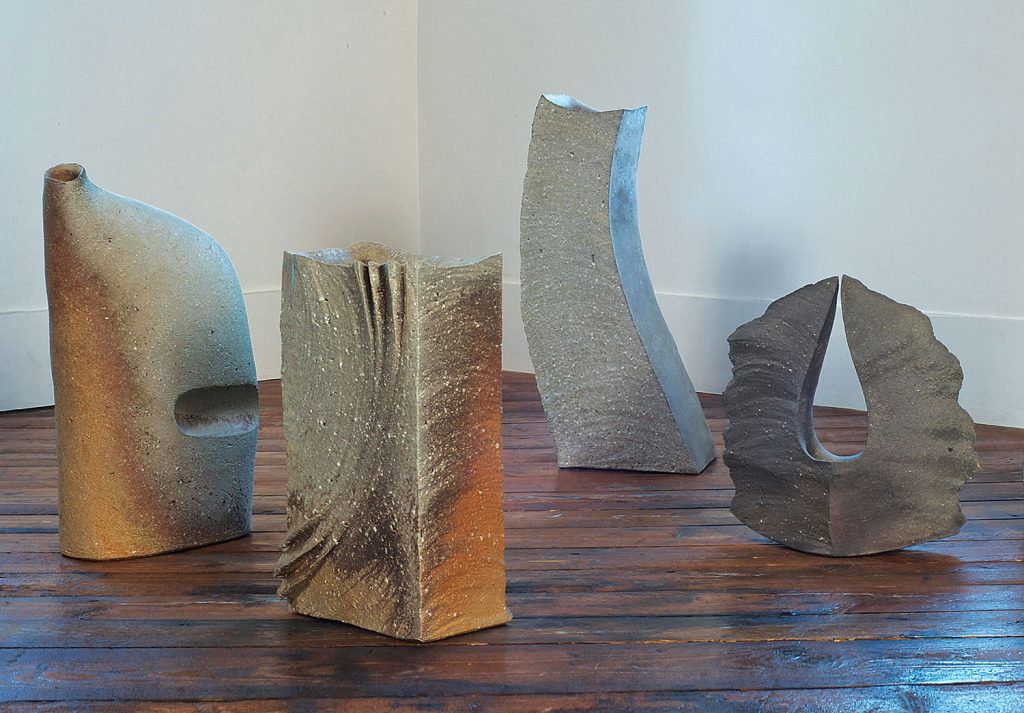 The exhibition of the works from the first firing of the anagama kiln in 1968 created widespread interest in Kohyama's work, with famous potters such as Shoji Hamada visiting the exhibition. Collectors and museums were quick to acquire his works, including the Metropolitan Museum of Art, the Cleveland Museum of Art, the Stedelijk Museum in Amsterdam, the Gardiner Museum of Art in Toronto, the Philadelphia Museum of Art, the Museum of Art and Craft in Hamburg and the Shigaraki Ceramic Cultural Park in Shiga, Japan.
"Keeping a tradition alive and fresh like that is not easy for any contemporary Japanese ceramic artist. No other Shigaraki artist, in my humble opinion, does it with the flair and diversity of Kohyama," wrote Robert Yellin in the catalog for Kohyama's 2002 Tokyo exhibition, which was held at the Takashimaya Department Store in Tokyo. (http://www.e-yakimono.net/html/kohyama-yasuhisa.html) "His larger works, which speak of the wind, canyons, and mountains, would look equally at home in a traditional Japanese tokonoma (alcove) or a marbled penthouse in London. To have that spirit in form, whatever the size, cross borders with such ease is a testament to the integrity and vision of Kohyama. Ceramic art is indeed universal."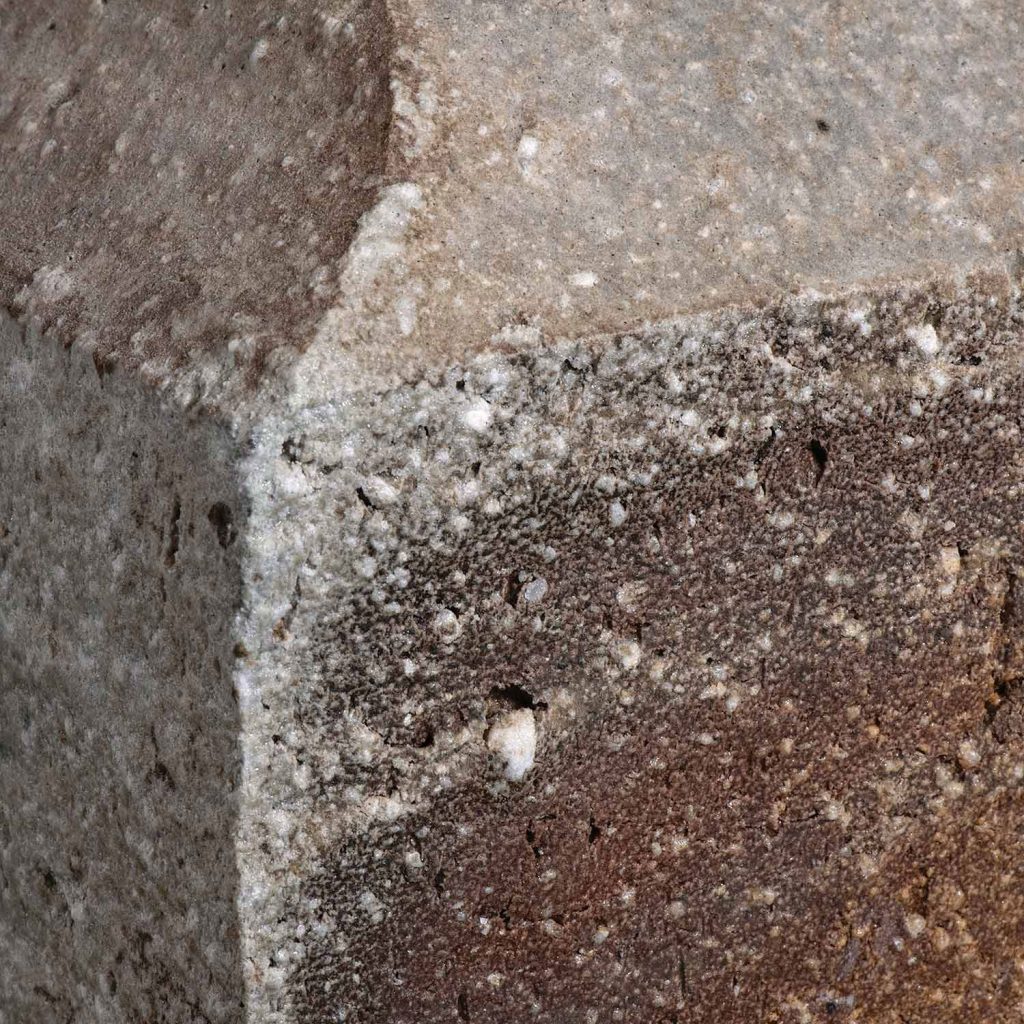 Kohyama's work is the subject of Yasuhisa Kohyama: The Art of Ceramics (Arnoldsche Verlagsanstalt, Stuttgart, Germany), co-authored Susan Jeffries, former curator of the Gardiner Museum of Ceramic Art in Toronto, Canada and Michael R. Cunningham, former chief curator of Asian Art at The Cleveland Museum of Art. Kohyama's work also graces the cover of Contemporary Clay: Japanese Ceramics for the New Century by collectors Alice and Halsey North and curator Joe Earle.