Last December, we advertised out first gift site. For each gift purchased from the site, we promised to make a donation to the International Child Art Foundation, which we did. http://www.icaf.org/
whatwedo. The ICAF seeks to ignite a "Creativity Revolution" that will spearhead American ingenuity and draw upon our collective imagination to solve problems and find innovative solutions to global challenges. For the revolution to succeed, creativity must be nurtured in our children.Twenty-two percent of the U.S. population (and 27 percent of the world's population) are under 16 years old. The scientific evidence on the "4th grade slump" by E. Paul Torrance, known by some as the "father of creativity," points to the need for creative education. For 15 years, ICAF has supported creative arts education, designed global programs — including ChildArt magazine, the World Arts Olympiad, Asian Tsunami Healing Arts Program and the World Child Award — tested the effectiveness of existing programs and hosted events, exhibitions and symposia. The ICAF is committed to spearheading the global children's creativity revolution in order to reaffirm U.S. global leadership this century and beyond.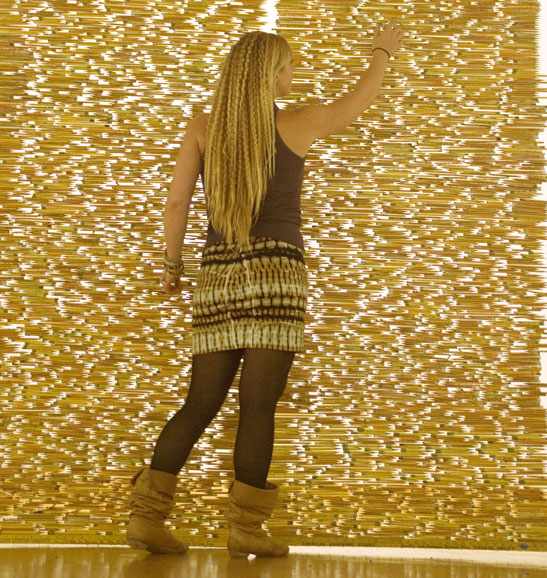 This post also gives us a chance to share Harriete Estel Berman's thought-provoking piece, Pick Up Your Pencils, Begin. The work required four years of effort and thousands of pencils from all over world.  Successful on several levels, the installation, 15 feet tall and 28 feet wide, creates a bell curve, highlighting the impact of standardized testing on our educational system — a creativity-endangering development if ever there was one. For more information, visit Berman's website at: http://www.harriete-estel-berman.info/sculpt/pencilPage.html.