We always want our blog to be a place for textile and fiber artists and collectors to be inspired, and a place to see and learn from the best. We started the summer off hot and July was no different. We kicked off the month of July with artist Lija Rage. She is influenced by many different cultures. She is particularly interested in drawings of ancient cultures on the walls of caves in different parts of the world. Eastern culture with its mysterious magic, drawings of runes in Scandinavia, Tibet and the mandala, Egyptian pyramid drawings.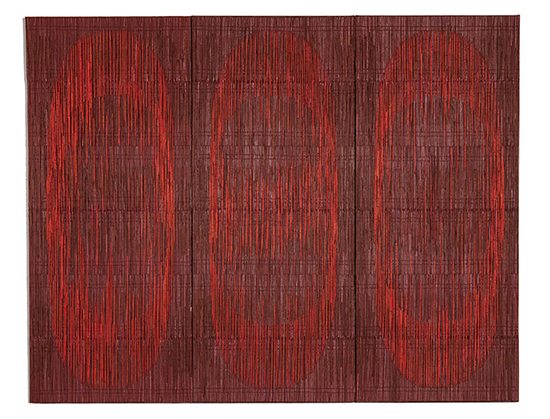 "Currently, I am interested in new technologies and their use in contemporary fiber art. Textile and fiber art for me are types of modern art that use fiber as their medium. It is the type of art that borders the four fine arts types with the same high requirements and tasks. I believe in its development in the modern world." Lija Rage New This Week featuring My Sun For Everyone, by Lija Rage.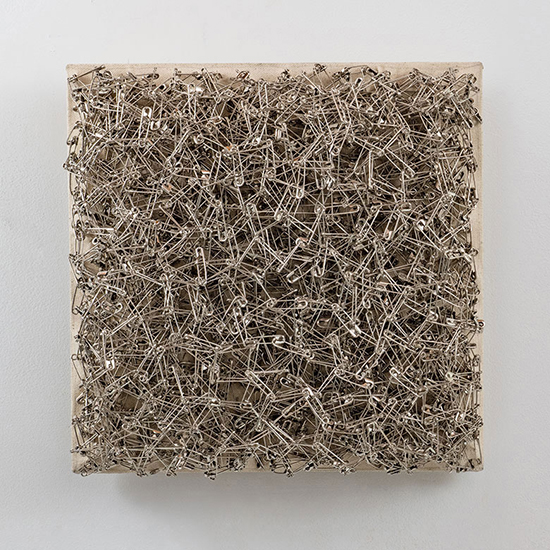 We continued the month with works from Tamiko Kawata. Discarded materials are important to Tamiko Kawata, not only for environmental issues but also to reflect his current life. Her choice of materials and interpretation are influenced by the differences experiences between life in America and Japan where she grew up.
"Safety pins function variously as thread, yarn, clay or truss in my work process. I found them soon after I arrived from Japan, out of the necessity to shorten all-too-long American clothing. I noticed their smooth texture and their head- and tail-like details. In the beginning, I found ways to interlock them, as if weaving. I found constructing systems as I went along, using only the inherent structural properties of the pins, and now can create anything from "drawings" to three-dimensional, self-standing works." Tamiko Kawata New This Week featuring Infinite, Tamiko Kawata, safety pin on canvas wrapped wood.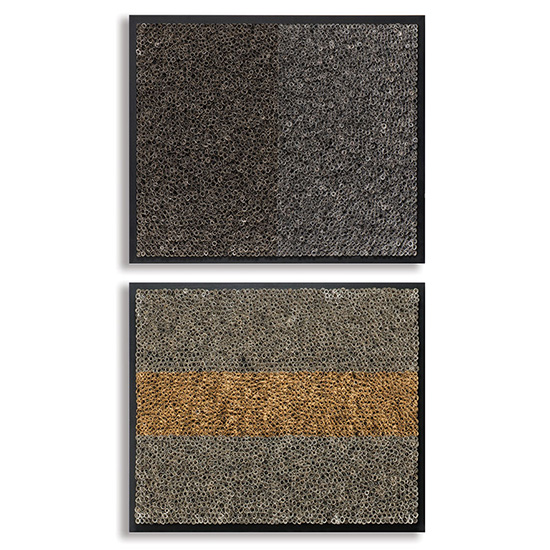 One thing you could count on as a child was never having to look at an encyclopedia during the Summer and Wendy Wahl made sure of it! She continues to wow us with her use of this material, and she pushes them into a contemporary extreme, somewhere between art and object.
"My art has always been a protest against what I have met with in weaving. I started to use rope, horsehair, metal and fur because I needed these materials to give my vision expression and I did not care that they were not part of the tradition in the field." Wendy Wahl New This Week featuring work from Wendy Wahl.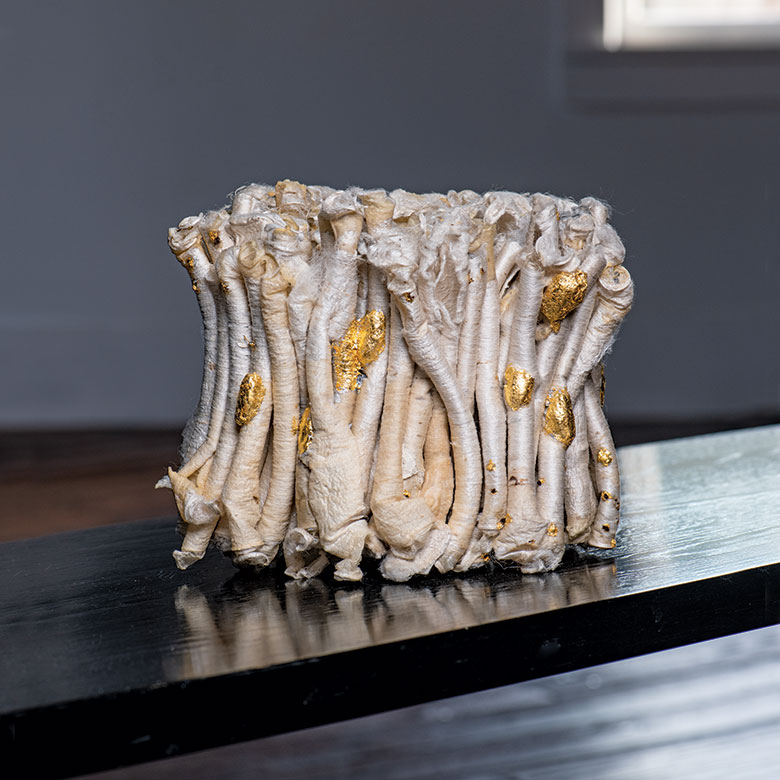 We wrapped up the month with artist Kiyomi Iwata. In her work, she explores the boundaries of East and West through absence and presence, void and volume.
"Fungus Three is made from ogarami choshi. Even though they are all created in the same manner, the elements are all different shapes and tones. The individual pieces are gathered together to make one large bundle. This was inspired by a saying I heard: 'If you want to go quickly, go alone. If you want to go far, go together.'  This seems a good thought to keep in mind during these trying times." Kiyomi Iwata  New This Week featuring work from Kiyomi Iwata