This week's Process Notes offers an intimate view of María Dávila's and Eduardo Portillo's artistic approach. In this post, the artists, based in Venezuela, share the wide-ranging journeys they have taken to India, China, and throughout Venezuela to advance their artistic practice and technique. They also give us insight into the ecological and cosmic preoccupations that inspire their work. They first presented these remarks to the 20th European Textile Network Conference, Codes: stories in textiles in February 2023 Lodz, Poland.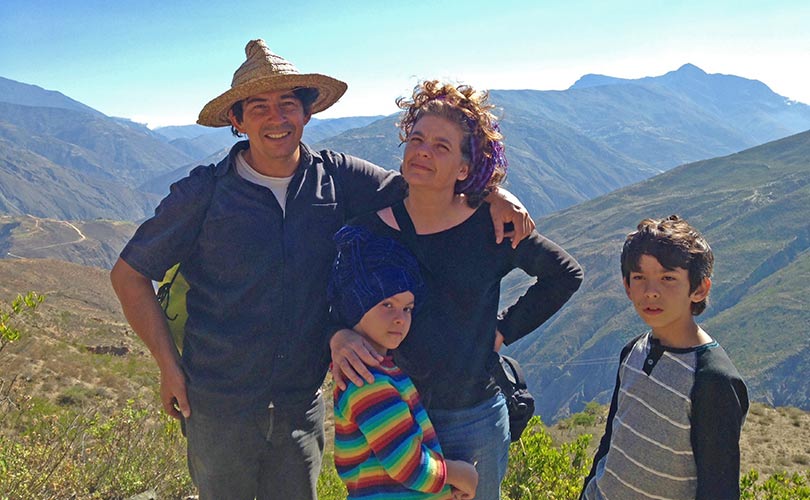 Introduction
"We live and work as a duo in Mérida, Venezuelan Andes.
We believe that our work purpose is to find and develop ideas from the perspective of textiles. When we find an idea and intend to relate it with textiles our main task is to understand the essence and the implications that gravitate around it, we start from the acknowledgment and admiration of peoples and places where the materials and processes that we use are born.
Our first textile idea was to produce silk in Venezuela, to understand the world of silk we went to study for a long time in China and then in India, upon our return we established a mulberry plantation and created the facilities to produce silk on a vertical integrated model in Mérida. After many years we found the textile fibers from Venezuela and this experience led us to travel our own country, to question our vision of life and to find a new purpose in weaving. At the same time, the fascination for natural dyes and especially for the blue of indigo led us to fantastic places of production of this color in Thailand, India and China, afterwards working with metals and textiles opened up a new three-dimensional world for us.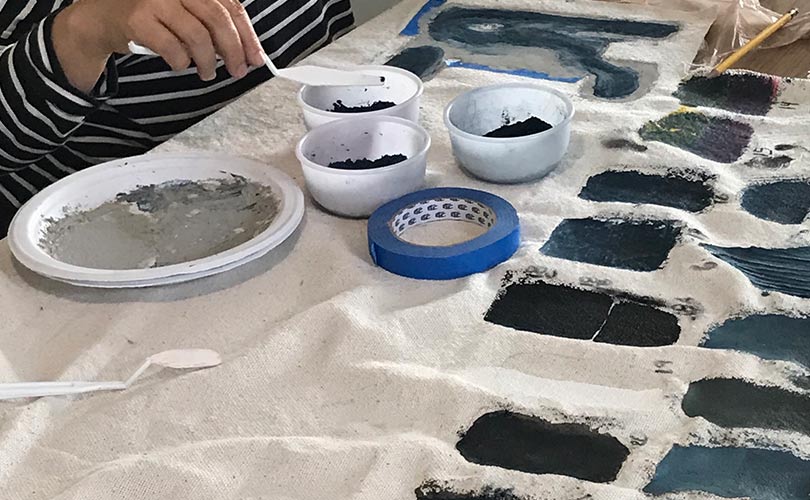 We are immersed in the search and discovery of an imagined Cosmos in the Southern towns of Mérida. The transversal axis of all these projects is the journey, the traveler's surprise at what has never seen before and the acknowledgment of ourselves in the other. The result of all these searches is an accumulation of experiences and thoughts that we intend to materialize in textiles.
A brief of our textile journey
Venezuela is a country located in the north of South America that is overlooking the Caribbean Sea and it is also part of the Andes mountain range.
After many years of work and moved by the results observed with silk, we participated in various experiences in Europe, Asia and North Africa, we worked with social development projects with the Italian cooperation for the Andean countries and we dedicated ourselves to weave a world around silk. However, something was missing, probably the connection with our own country, so we started to travel around Venezuela.
On a trip to the Orinoco river we were inspired by Yekuana's basketry, great weavers from this region, we developed a body of works that pay homage to the Yekuana cosmology, we talked about the turtle back, the monkey, the bat, the jaguar´s face, the rain and the stars. This work was shown at the exhibition From Silk to Venezuelan Fibers but again, something was missing, without knowing it, we were in search of our own identity.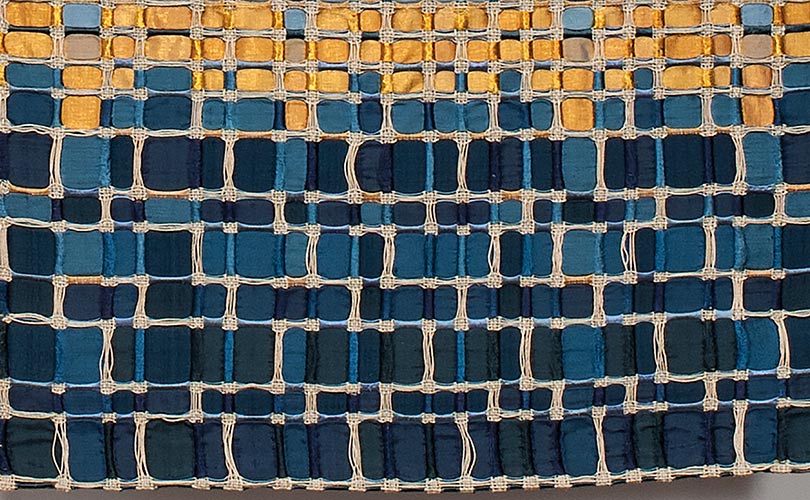 In a second journey to the Orinoco´s Delta, a new world was opened for us when we understood that after traveling so far through many countries in search of silk, we had not seen what was nearby, what was evident, what is sometimes there which we don't see, and so we found the Venezuela textile fibers.
Venezuela's vegetable fibers come from vines, palms, agaves, bromeliads, shrubs and tree barks. They are little known to most Venezuelans but have a great importance to the communities that process them due to the immediacy of their use and their cultural and economic value. They use them for basketries, ropes, hammocks, roofs, ritual objects and many other purposes. Most of these fibers are collected, few are cultivated, each one contains specific information about its origin and the culture of the people who transform them.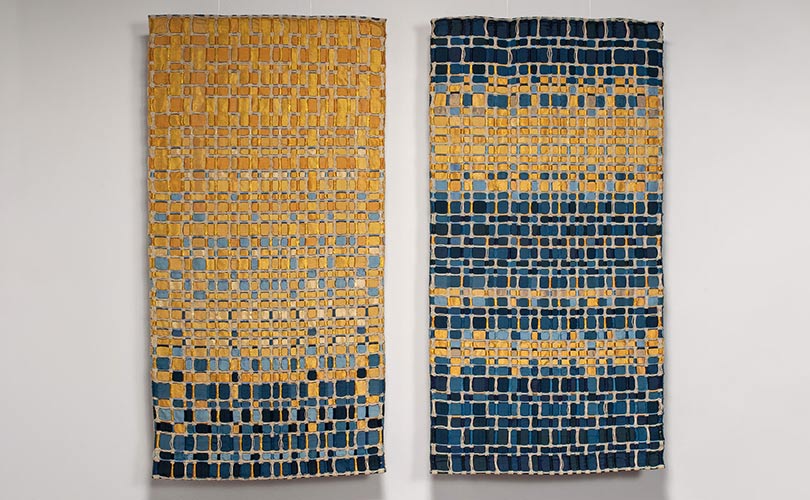 We found not only materials that would allow us to broaden the spectrum of our textile ideas, we also found a diversity of people, customs and ways of life that we didn't think would exist. We were amazed by so much cultural richness. It made us reflect on such an abundance of natural resources. Once we came back in the studio we experimented with them, we tried to understand their textile qualities and to find a way to fuse them with other fibers as silk, wool, linen and cotton, trying to preserve the characteristics of each one and allow their differences — this has helped us to merge the most traditional processes with contemporary textiles.
At the same time, we worked with natural dyes and devoted a special time to the indigo culture. We were looking for blue in our landscape and realized that we can only find it in the sky since we live in the mountains. We decided to merge all our previous projects, the silk, the vegetable fibers, the natural dyes and we created a mosaic of different layers of experiences for a body of works called Azul Indigo that was exhibited in 2012.
We recreated the hours of the day, the sunrise, the noon, the sunset and the night, the night's shadows, at dawn and others times in which we explored our interest in the blue color depending on the intensity of light according with the hour of the day."
In two weeks, we'll share Part II, including the artists' experiments in bronze and their continuing search for ways to illustrate the imagined Cosmos.