Tom Grotta's passion since beginning to represent artists in art textiles and fiber sculpture has been to effectively present the work in photographs. With artwork, he aims to highlight the haptic quality of work made by hand and give viewers a sense of each work's scale and presence. His portraits of artists often show them at work and give people a glimpse of their practice and passion. As a result, browngrotta arts receives regular requests to share Tom's photographs for books and articles including Fiber: 1960 to the Present; Golden State of Craft; Tapestry: A Woven Narrative and The New York Times, Interior Design, selvedge; and FT: How to Spend It. He also gets requests to use his portraits in exhibitions — and we use them ourselves for that purpose. It's always a thrill to see them blown up. In this post will share some of those with you.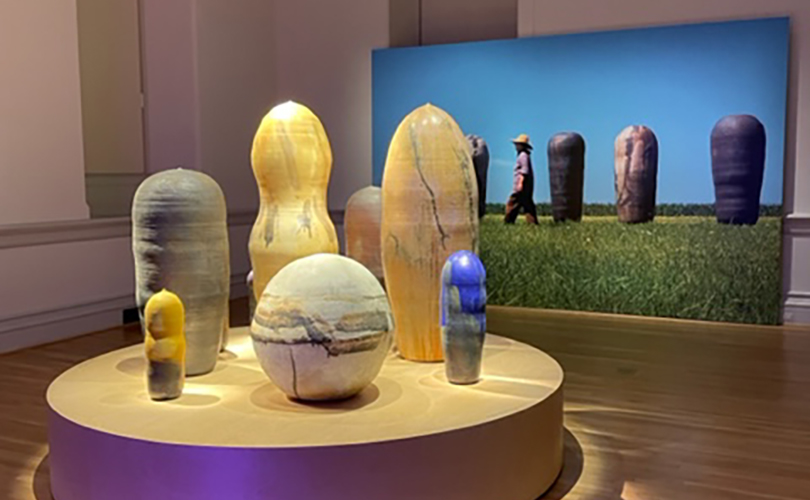 Last year, ceramist Toshiko Takaezu's work was highlighted in a gallery space in This Present Moment: Crafting a Better World at the Renwick Gallery, Smithsonian American Art Museum in Washington, DC (at the same time her work was on exhibit at the Venice Biennial). Takaezu's works were displayed aside a large portrait taken by Tom Grotta.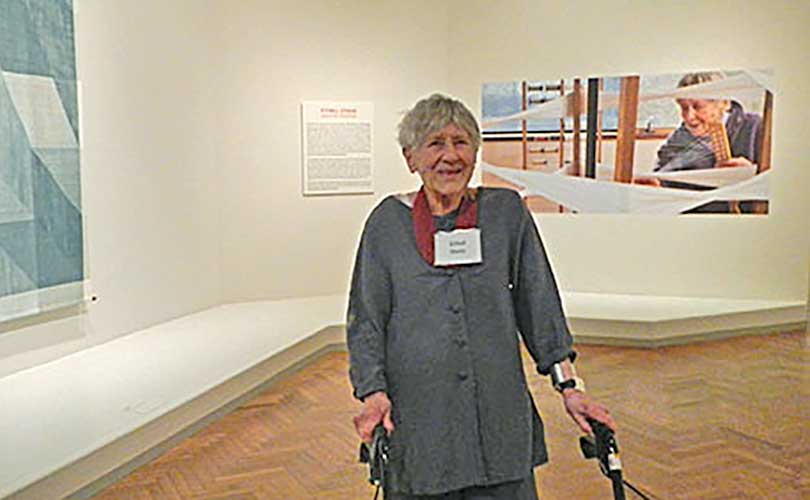 In 2014, we were thrilled to go to Chicago to attend the opening of Ethel Stein: Master Weaver, a one-person retrospective for Ethel Stein, then 96. She has been steadfastly "counter-trend," as textile designer Jack Lenor Larsen observed, creating squares of quiet pattern to be placed on walls at a time when other textile artists were emphasizing the sculptural potential of fiber by working in three dimensions. Produced on a drawloom—a type of handloom that incorporates a figure harness capable of controlling each warp thread separately—her work seems deceptively simple, but as one understands the mysteries and complexities of this weaving method historically favored for creating figured textiles, the sophistication and challenge of her work become undeniable. The drawloom was donated to the Art Institute, as well — The exhibition included 38 of the artists works and a large version of Tom's portrait. The portrait graced the cover of our catalog, Ethel Stein: Weaver, which was sold in the Art Institute's bookstore.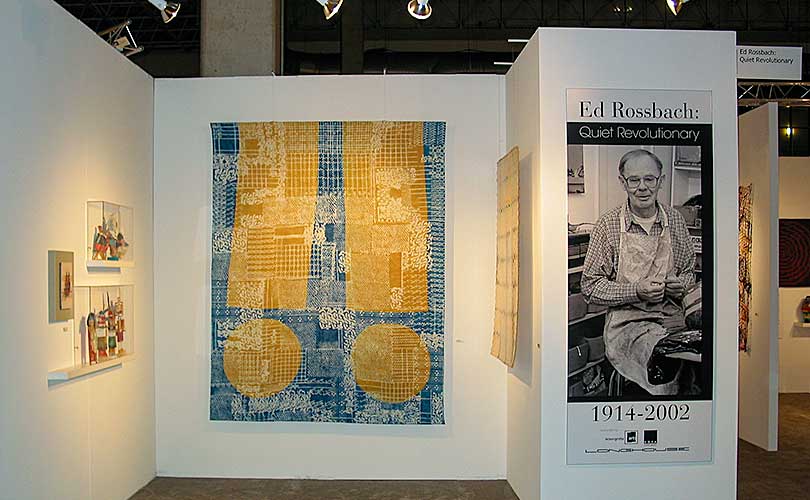 In 2004, browngrotta arts co-sponsored Ed Rossbach: Quiet Revolutionary, with LongHouse Reserve at the SOFA exhibition in Chicago. A diverse grouping of Rossbach's works was included. The exhibition had been organized first at the Cranbrook Academy of Arts in Michigan and then traveled to LongHouse Reserve in East Hampton, New York.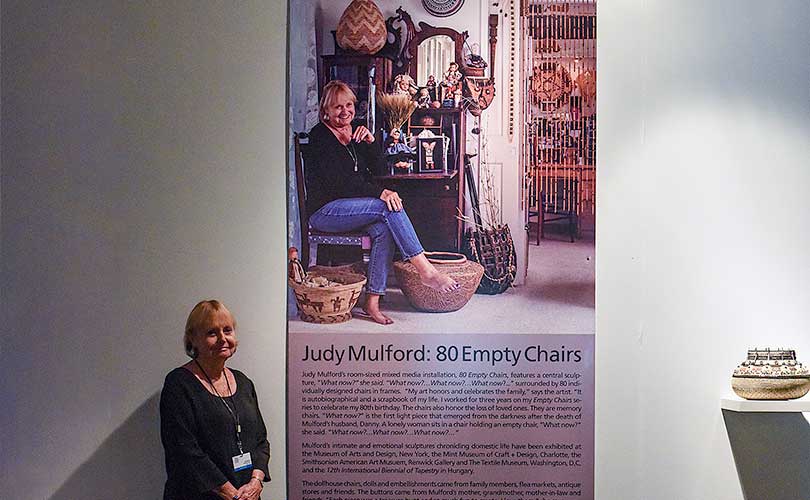 At SOFA Chicago in 2017, we presented Judy Mulford's 80 Empty Chairs. The installation featured a central sculpture entitled "What now?" she said. "What now?…What now?…What now?…" surrounded by 80 individually rendered chairs in frames. The intimate and emotional sculpture chronicles domestic life. The dollhouse chairs, dolls, buttons and embellishments used in the work were collected by the artist from family members, flea markets, antique stores and friends. Mulford spent a year on the work, which marked her then-upcoming 80th birthday. She also produced a limited-edition book, 80 Empty Chairs, as a part of this project.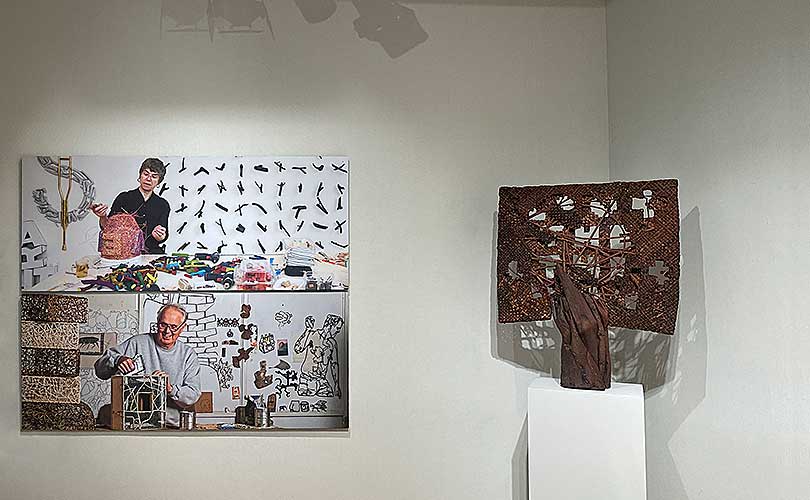 Most recently, this May, Tom's portraits of Gyöngy Laky and John McQueen welcomed visitors to WordPlay: Messages in Bark & Branch at the Flinn Gallery, Greenwich Library, Connecticut. These portraits are among the several dozen Tom has taken in as part of what we call our studio visit project. We have been to California, Ohio, New York, the UK, Belgium and the Netherlands photographing artists. We hope to create more of these images to share with you.