We have been delighted to see a select group of contemporary fiber artists receiving well-deserved recognition in the last few years including Anni Albers, Ruth Asawa, Sheila Hicks and Faith Ringgold. Lenore Tawney is an important member of this growing list. Seems like you can't turn around this fall without seeing her work in a major exhibition. She's the subject of a retrospective as well, the first since the 90s and we say — it's about time!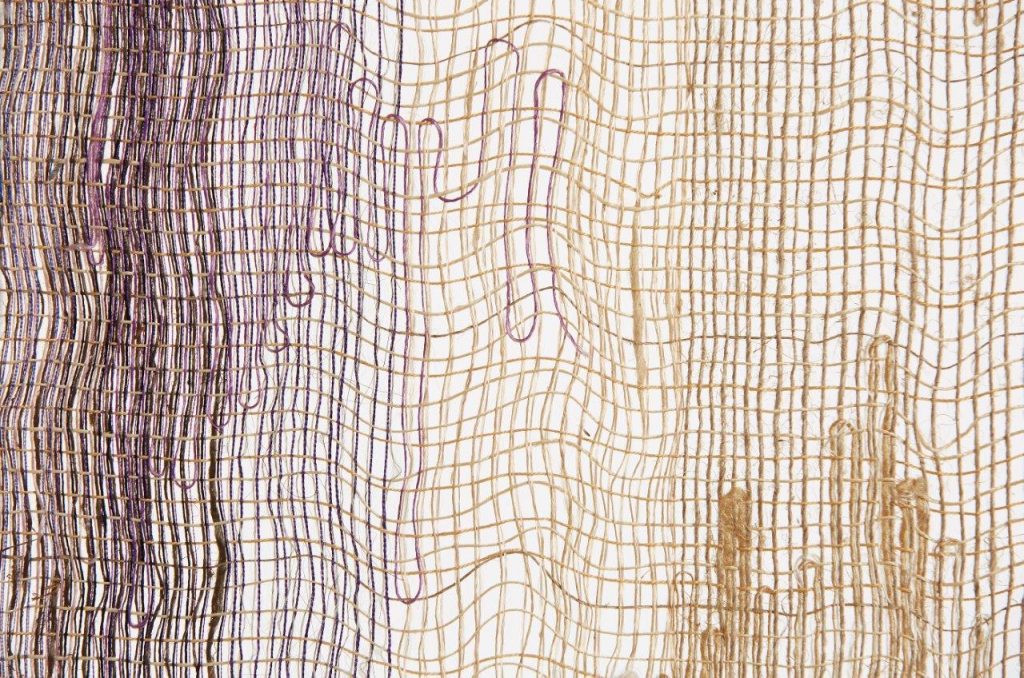 You can see Tawney's work in Talking Thread for a Walk at MoMA, Women Take the Floor: Beyond the Loom: Fiber as Sculpture / Subversive Threads at the Boston Museum of Fine Art and Making Knowing: Craft in Art, 1950–2019 at the Whitney Museum in American Art in New York. She is featured in Weaving Beyond the Bauhaus at the Art Institute of Chicago and bauhaus imaginista at the Zentrum Paul Klee in Bern, Switzerland. You would also have seen her work in Alison Jacques' and Michael Rosenfeld's booths at this year's Art Basel in Miam.

More expansive, however, is the comprehensive look at Tawney's work and continuing influence at the John Michael Kohler Arts Center (JMKAC) in Sheboygan, Wisconsin. Tawney's life's work, dating from circa 1946-1997, is the subject of a concurrent four-exhibition series, Mirror of the Universe, through March 7, 2020. The exhibition represents the most comprehensive presentation of Tawney's work since 1990.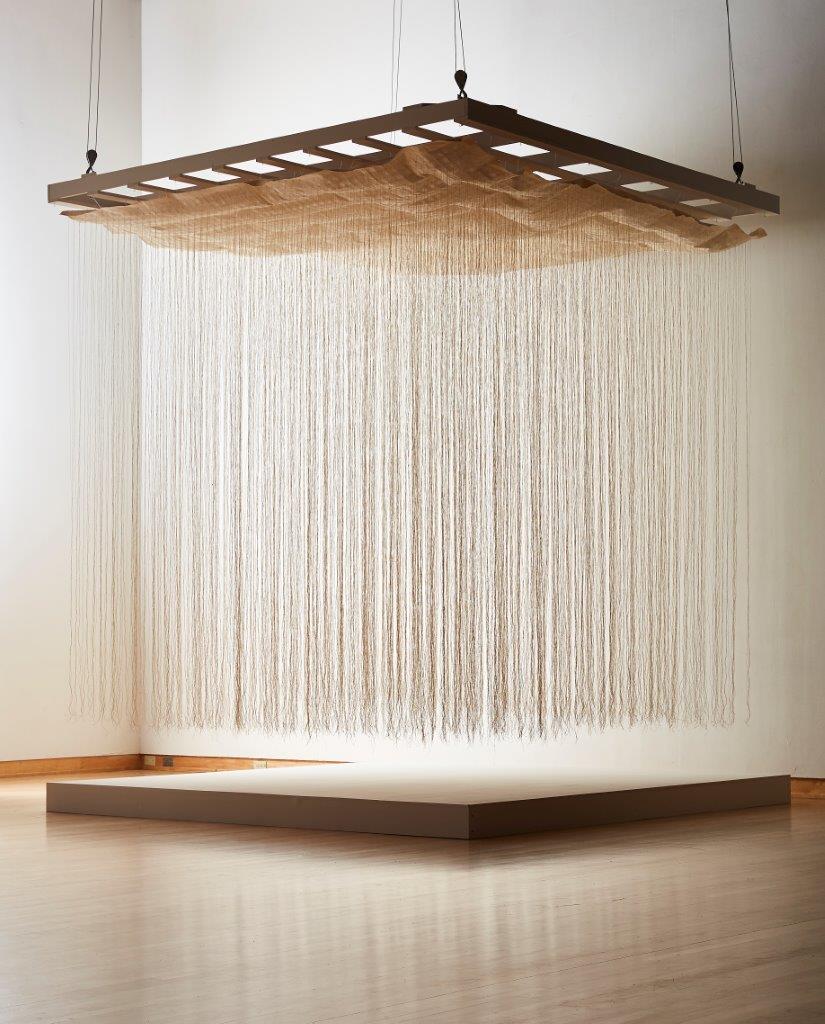 In Poetry and Silence: The Work and Studio of Lenore Tawney
October 6, 2019–March 7, 2020Anchoring the series is an evocation of Tawney's studio underscoring the relationship of the artist's space to her creative practice, entitled, In Poetry and Silence: The Work and Studio of Lenore Tawney. The aim, according to the Center is to, reunite a selection of her key works—weavings, drawings, and collages—with objects that once populated her revelatory work spaces to reveal her processes and inspirations, exposing relationships and dissolving boundaries between the material surroundings she constructed for herself and the art she made there. Tawney's studio was acquired by JMKAC from the Lenore G. Tawney Foundation. The represents an example of the John Michael Kohler Art Center's very interesting commitment to ongoing preservation and presentation of artist-built environments.
Ephemeral and Eternal: The Archives of Lenore Tawney
September 15, 2019–February 16, 2020 Tawney developed a deeply personal visual vocabulary intertwining language with found images, feathers, flowers, and stones. Illuminating key moments in the artist's career as well as her everyday life and close friendships, Ephemeral and Eternal: The Archives of Lenore Tawney will explore the correspondence, journals, artist books, photographs, audio interviews, and ephemera drawn from manuscript collections at the Smithsonian's Archives of American Art and the Lenore G. Tawney Foundation.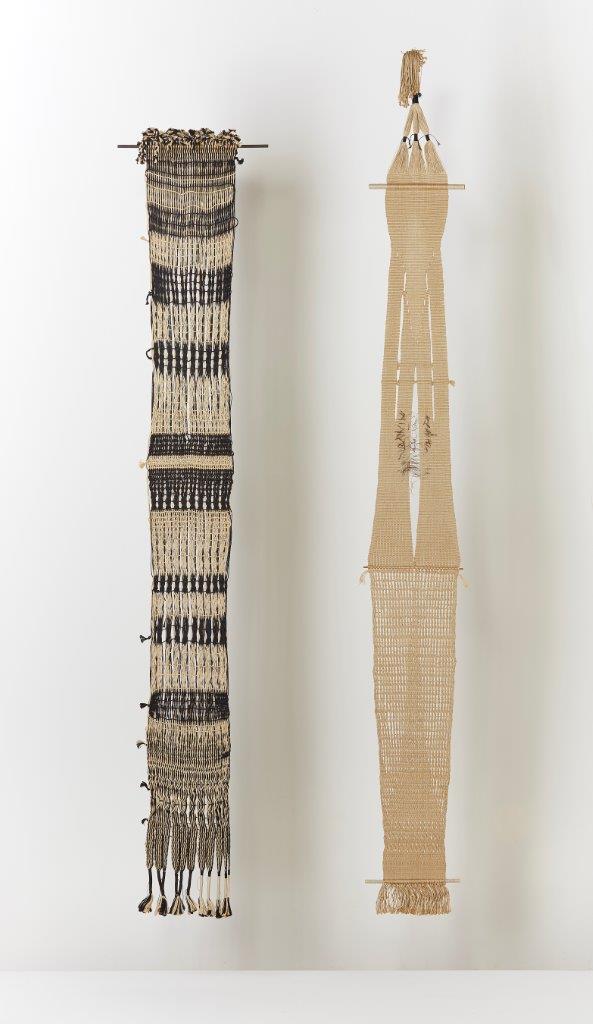 Even Thread Has a Speech
September 1, 2019–February 2, 2020 Even Thread Has a Speech is a group exhibition that will explore Tawney's lasting impact on eight contemporary fiber artists with new, site-specific installations commissioned by the John Michael Kohler Arts Center as well as 2-D and 3-D works. Artists in the exhibition include Indira Allegra, Julia Bland, Jesse Harrod, Judith Leemann, kg, Anne Lindberg, Michael Milano and Sheila Pepe.
Cloud Labyrinth
August 18, 2019 – January 19, 2020 A study in contrasts, Cloud Labyrinth comprises thousands of individual, tiny threads suspended from a canvas panel or "ceiling." Although composed in a strict square grid, the diaphanous work is yielding, responding to any atmospheric movement with a slight swaying. The piece was created in 1983 for the Lausanne International Tapestry Biennial in Switzerland, and has not been shown since 1999. The work exemplifies the evolution of Tawney's practice into the complete dissolution of the loom while maintaining an unmistakable connection to weaving.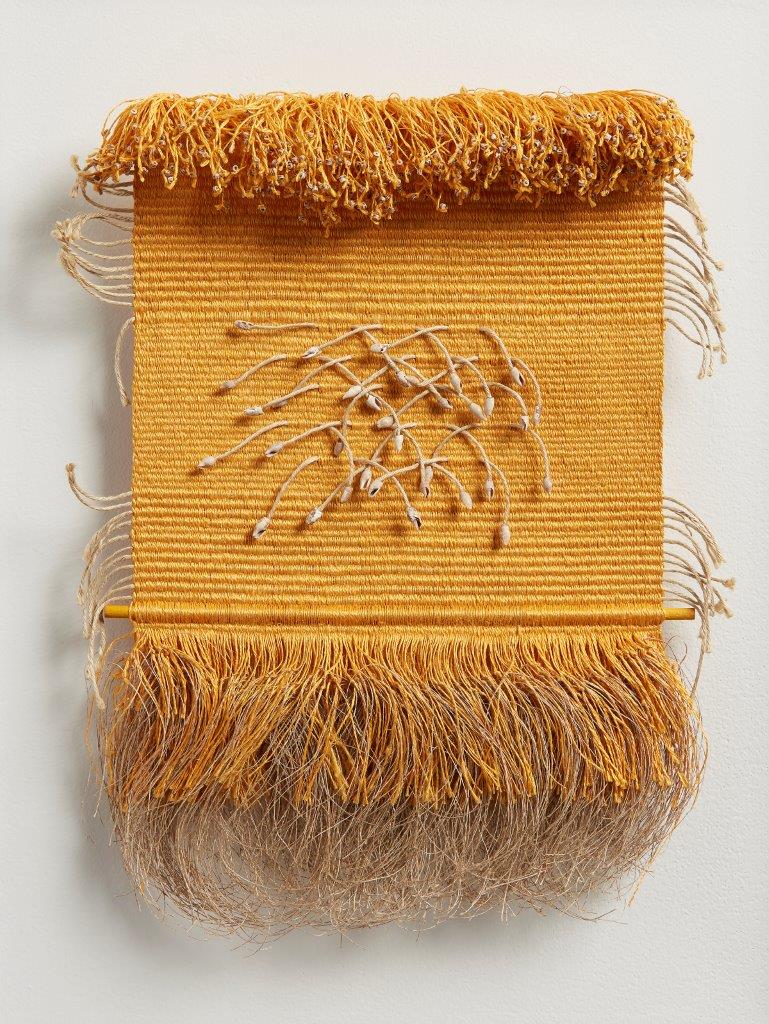 Lenore Tawney, who died in 2007 at age 100, was a pioneering artist who created a body of innovative woven work that helped to shape the course of fiber art during the second half of the 20th century. She studied sculpture with Alexander Archipenko, drawing with Laszlo Moholy-Nagy, drawing and watercolor painting with Emerson Woelffer, and weaving with Marli Ehrman. In the 1950s, Tawney moved to New York to dedicate herself to her art, becoming one of the first artists to apply sculptural techniques to weaving, pioneering a new direction in fiber-based practices, and by extension, in contemporary art. Tawney is equally known for the collages, sculptural assemblages, drawings, and postcards that she began during the 1960s and continued to create throughout her long life.

A comprehensive monograph co-published by the University of Chicago Press accompanies the series, featuring essays by Glenn Adamson, Kathleen Nugent Mangan, Karen Patterson, Mary Savig, Shannon R. Stratton, and Florica Zaharia: https://www.press.uchicago.edu/ucp/books/book/chicago/L/bo45997885.html

For more information: https://www.jmkac.org/exhibition/mirror