The month of November was one for the books. Between our new exhibitions — The Grotta Collection and Art and Text — and the holiday buzz, there was never a dull moment around here. Toward the beginning of November, we shared pieces from Mariette Rousseau-Vermette. One of our favorites was a wool and fur piece that dates back to 1974. Crafted of wool, muskrat, white fox and beaver fur – it's no wonder this piece immediately draws one attention when walking into a room. Rousseau-Vermette draws inspiration from nature and working with natural materials – whether they be old or new, as they support an evolution to unite tradition with high technology.

Another artist we were pleased to exhibit at the gallery was the talented Kari Lønning. New for our last exhibition was her Triple Weave, Taming Nature pieces. Lønning is best known for her double-walled constructions and jaw-dropping complex-weaving processes, which she refers to as her "hairy technique." She works extensively with graphic patterns, using both bold and subtle color schemes that provide the most beautiful art outcomes. For these works she used a new material, akebia vine. The vines are consistently thin and very strong, they are perfect for making baskets," says Lønning.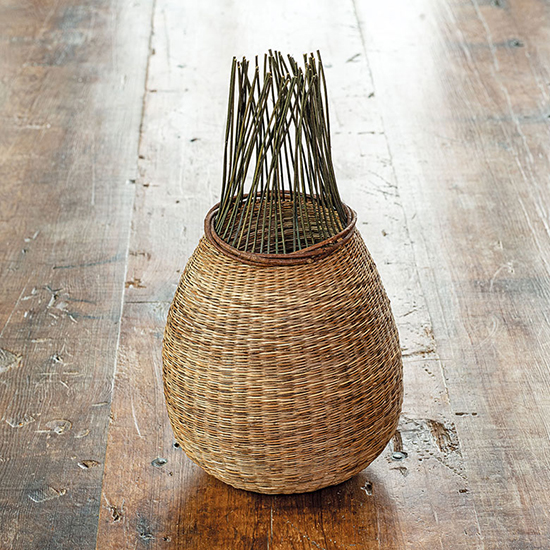 Later in November, we also premiered Hideho Tanaka's Emerging 008. This stunning art was crafted from Japanese carbon ink, inkjet print, collage cotton cloth and Japanese tissue paper. Tanaka's interest in creative forms, that emerge in time and space and yet also metamorphose and disappear, is evident and admirable.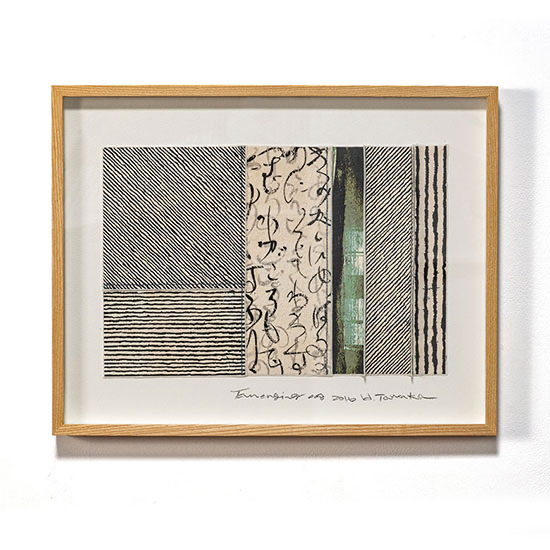 Last, but certainly not least, we were delighted to exhibit Jiro Yonezawa's work. We featured Yonezawa's Meteorite, made from bamboo, steel and urushi laquer and it is breathtaking. Yonezawa is known for his award-winning bamboo vessels and sculptures. For Yonezawa, bamboo basketry is an expression of detailed precision. Each basket embodies the contrast of disciplined formality in technique and natural freedom. With each art piece, there is an element of intrigue and an element of complexity that represents what lies beyond form. Representing a search for the beauty and precision in nature and a way to balance the chaos evident in current times.