In honor of of Asia Art Week 2020 this March, browngrotta arts has collated contemporary works by 12 artists born in Japan and Korea for an online exhibition, Transforming Tradition: Japanese and Korean Contemporary Craft. The works include ceramics, weavings, baskets and sculptures made of paper and silk.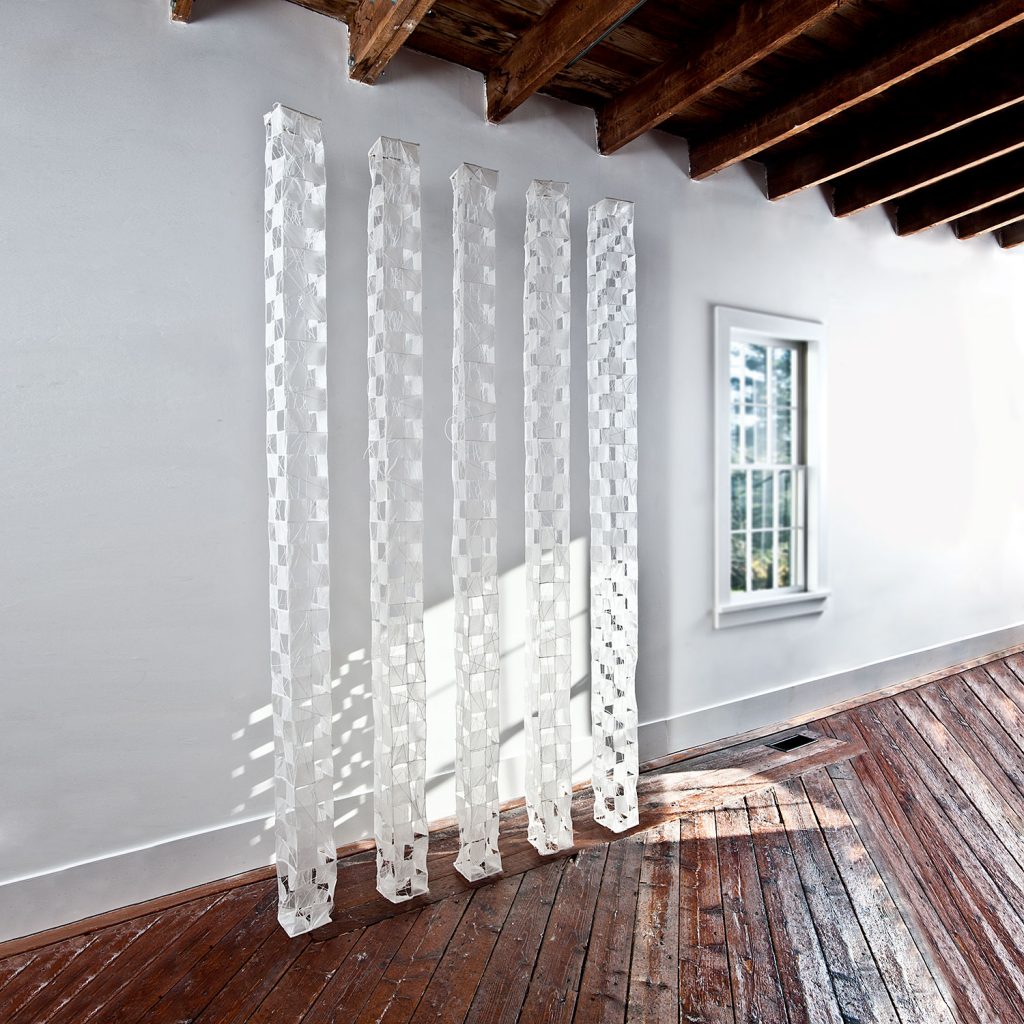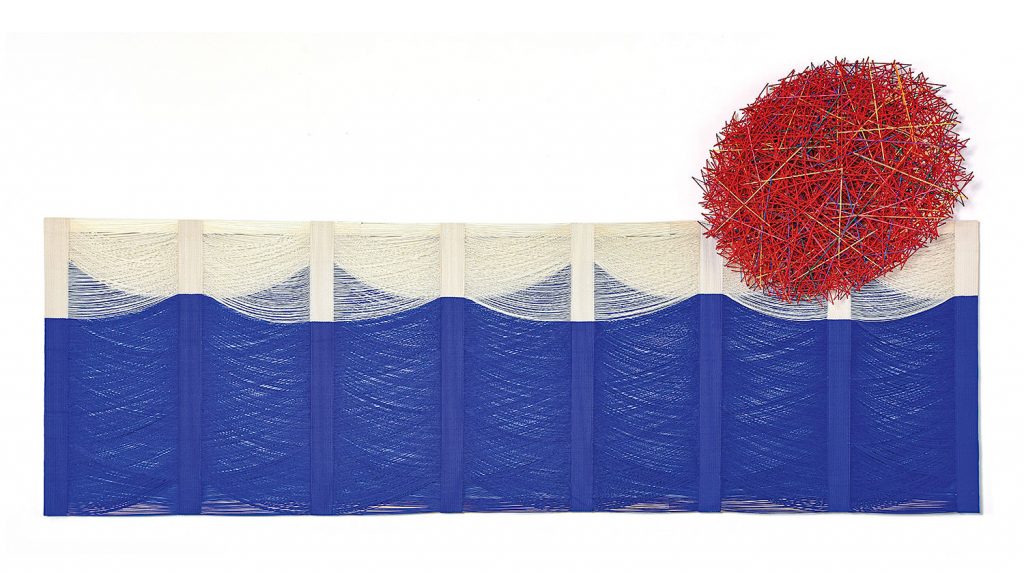 Notable in the exhibition are paper sculptures by Naomi Kobayashi and an elegant silk thread assemblage by her late husband, Masakazu Kobayashi. The couple often collaborated, working on installations that combined elements created by each of them. "These works express a shared vision and such common themes as the tranquility of nature, the infinity of the universe and the Japanese spirit," Masakuzu once explained. "Naomi and I work in fiber because natural materials have integrity, are gentle and flexible. In my own work, I search for an equilibrium between my capacity as a creator and the energy of the world around me."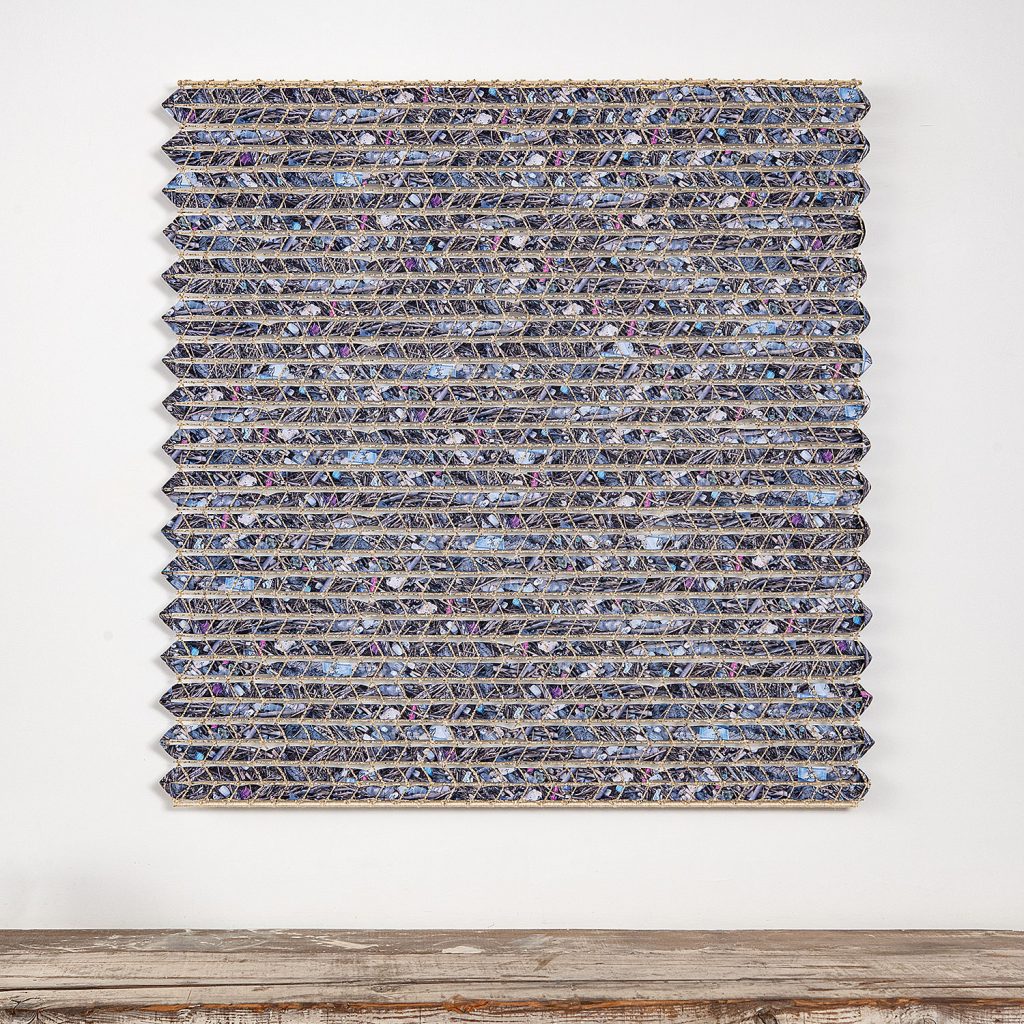 Keiji Nio's interlaced wall work is inspired by a haiku, Rough Sea of Sado, from Japanese haiku master Matsuo Basho's haiku series. In it, Basho describes the deep blue waves of the Sea of Japan as they are reflected in the night sky and the light blue waves hitting the beach. The work incorporates ribbons on which Nio has screened images from the sea and tiny pebbles from the shore. Nio is a faculty member at the Kyoto University of Art & Design, who combines industrial and natural materials in his works to make statements about nature and man's relationship to the world.
You can view Transforming Tradition: Japanaese and Korean Contemporary Contemporary Craft Online by visiting browngrotta arts' You Tube channel at: https://youtu.be/uPzR-5EXyGI . You can see each individual work in the exhibition on Artsy: https://www.artsy.net/show/browngrotta-arts-transforming-tradition-japanese-and-korean-contemporary-craft and learn more about the artists included by visiting arttextstyle http://arttextstyle.com and browngrotta arts' website: http://www.browngrotta.com

Artists included:
Chiyoko Tanaka (Japan)
Jiro Yonezawa (Japan)
Masakazu Kobayshi (Japan)
Naomi Kobayashi (Japan)
Kyoko Kumai (Japan)
Kiyomi Iwata (Japan/US)
Yasuhisa Kohyama (Japan)
Keiji Nio (Japan)
Hisako Sekijima (Japan)
Toshio Sekiji (Japan)
Jin-Sook So (Korea)
Chang Yeonsoon (Korea)

about browngrotta arts
browngrotta arts represents the work of more than 100 international contemporary textile and fiber artists. The firm has published 49 art catalogs and placed art work in dozens of private and corporate collections in the US and abroad, as well as in the permanent collections of the Metropolitan Museum of Art, Museum of Arts and Design, the Art Institute of Chicago, the Philadelphia Museum of Art, and the Renwick Gallery of the Smithsonian Museum. browngrotta arts' website, http://www.browngrotta.com, and its blog, http://arttextstyle.com, are destination sites for art consultants, interior designers, collectors and practitioners.