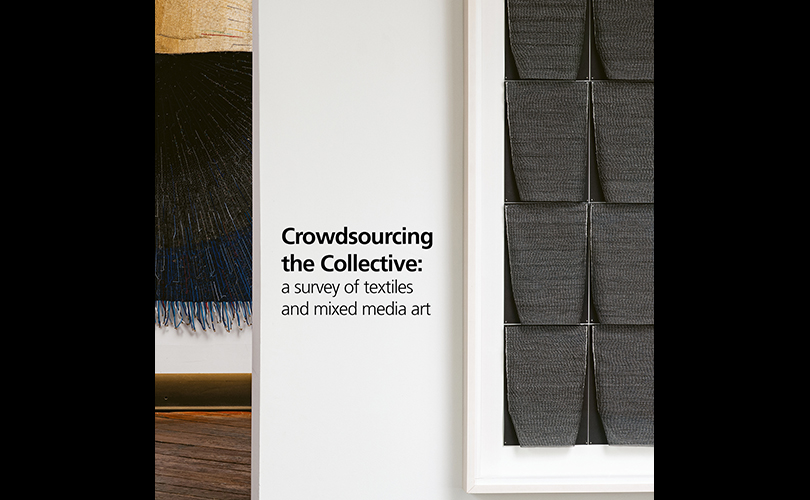 We've made our reputation on documentation and photography of art at browngrotta arts ("Beyond Measure," Glenn Adamson, Volume 50: Chronicling fiber art for three decades (browngrotta arts, Wilton, CT 2020)). Crowdsourcing the Collective: survey of textiles and mixed media art, our 53rd volume, is the latest of our efforts.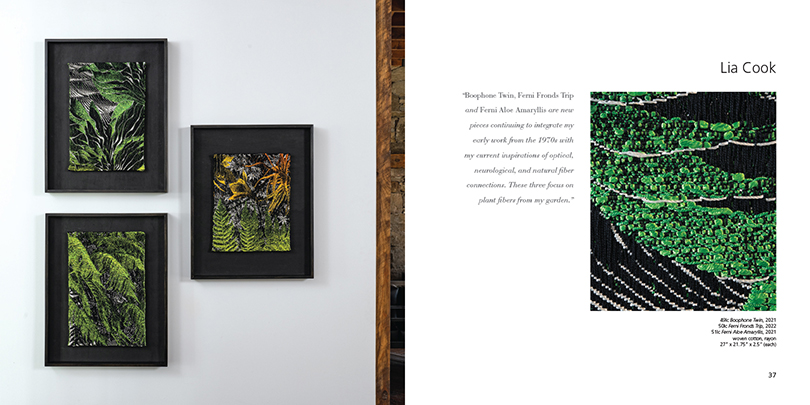 In an essay titled "State of the Art: where we are/how we got here" the catalog takes a look at fiber and art textiles today, as these art forms bask in renewed popularity. It also sheds some light on where fiber art has come from — featuring work that ranges from 1982 to 2022. The 42 artists featured in the exhibition (from 13 countries), are both a part of that legacy and a reflection of fiber's current state.  In the 1960s, Adela Akers was creating large-scale weavings; by the 1970s, her works were noted for their spare designs and darker colors — brown, black and maroon. Gyöngy Laky has been a force since founding Fiberworks in the 1970s, a prestigious textile gallery and academic program in Berkeley, California. Lia Cook and Naomi Kobayashi participated in the prestigious Lausanne Biennials of International Tapestry in the 1970s; Laky in the 1980s. Artists in the exhibition who began exhibiting in the 2000s continue this legacy. Stéphanie Jacques, Rachel Max and Neha Puri Dhir all claim textile artist pioneers as an influence — Ed Rossbach and Claire Zeisler for Jacques;  Anni Albers and Ruth Asawa for Dhir and Max.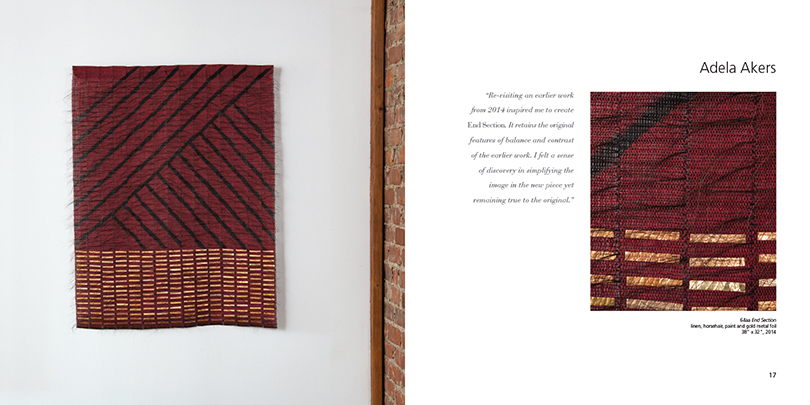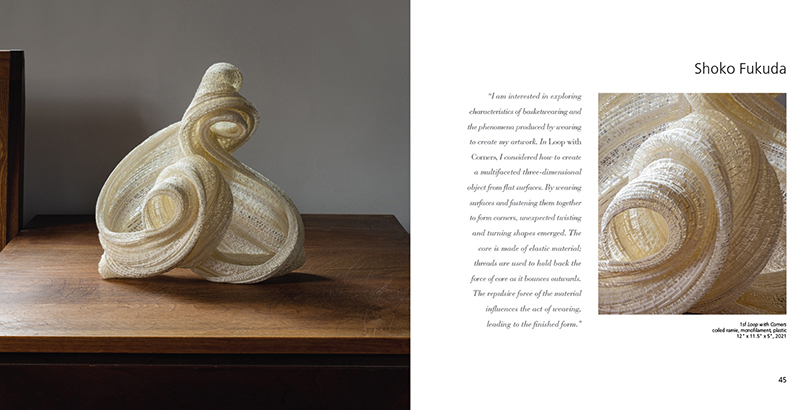 The catalog also includes the artists' perspectives in their own words in "State of the Artist: how we are working/what's front of mind?" and in the comments on their individual works. Not surprisingly, their preoccupations vary. For some, like Lewis Knauss and Laura Foster Nicholson, it's the environment in the large sense — fires and climate change and the impacts of over consumption. For Lia Cook, and her garden, it's more immediate. For still others, like Caroline Bartlett and Polly Barton, an abstract consideration is underway on the power of thread as a medium to reflect the fragility and connectivity of our world, and the cross fertilization of the senses as expressed in fiber.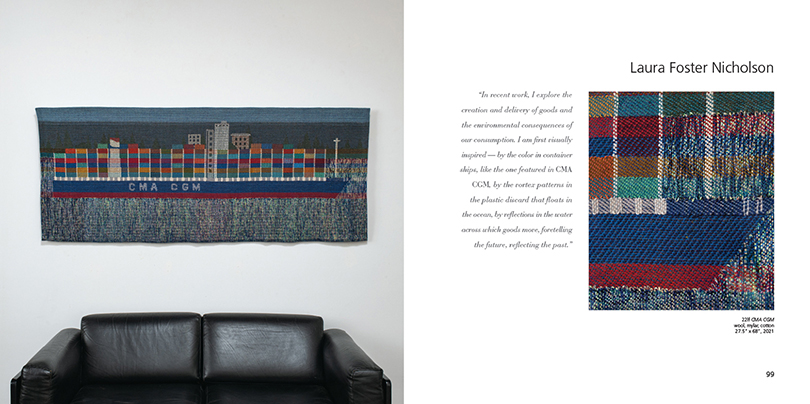 Crowdsourcing the Collective: survey of textiles and mixed media art is in full color, 148 photographs, 42 artists from 13 countries. You can obtain your copy at browngrotta.com. Learn more about the exhibition by joining our Zoom presentation on June 3rd at 5 pm EST, Art of the Rocks: an exhibition walkthrough with spirits. We will talk about the works in Crowdsourcing the Collective and toast the artists with a curated cocktail by our own mixologist, Max Fanwick @DudeWhoCooks.