We've got updates — and images — from exhibitions that include browngrotta artists and friends.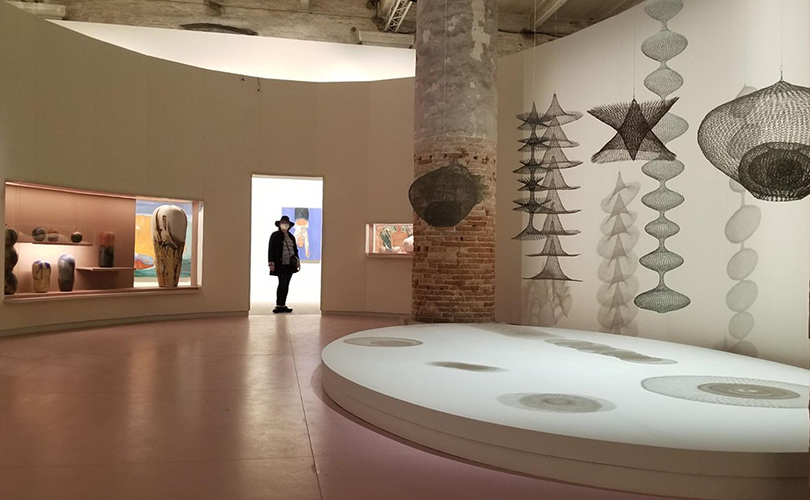 Toshiko Takaezu has received pride of place at the Venice Biennial in Italy. Eight of Takaezu's works are featured in a gallery space that she shares with an dramatic selection of works by Ruth Asawa. Asawa is one of a group fiber artists (Ruth Asawa, Sonya Delaunay, Mrinalini Mukherjee and Rosemary Trockel) included in the Biennial this year.
La Biennale di Venezia
59th International Art Exhibition
The Milk of Dreams
through November 27, 2022
BUY YOUR TICKETS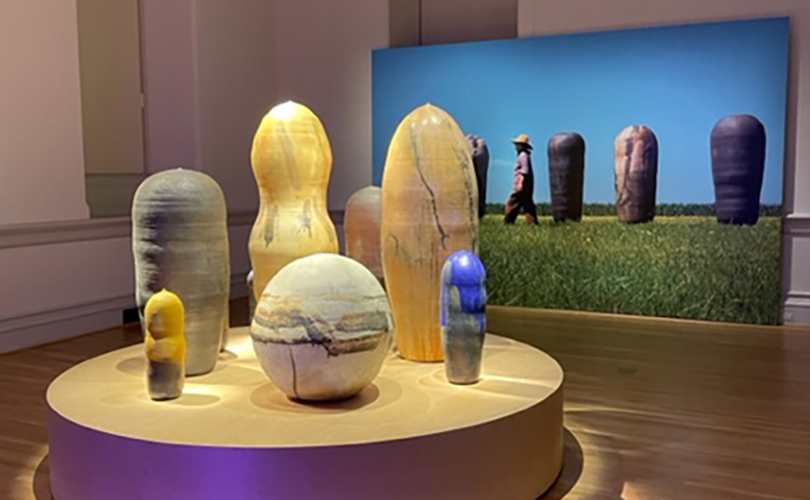 Takaezu's work is also highlighted in a gallery space in This Present Moment: Crafting a Better World at the Renwick Gallery, Smithsonian American Art Museum in Washington, DC, aside a large portrait taken by Tom Grotta. Also well displayed in This Present Moment are works by Christine Joy, Polly Sutton and Joanne Segal Brandford. You can learn more about this ambitious exhibition in this brief video: https://americanart.si.edu/exhibitions/this-present-moment.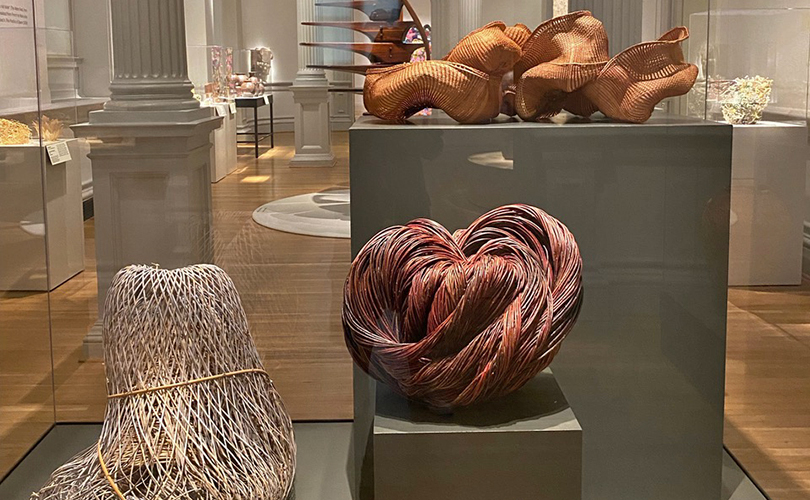 This Present Moment: Crafting a Better World
Renwick Gallery
Smithsonian American Art Museum
Pennsylvania Avenue at 17th Street NW
Washington, DC 20006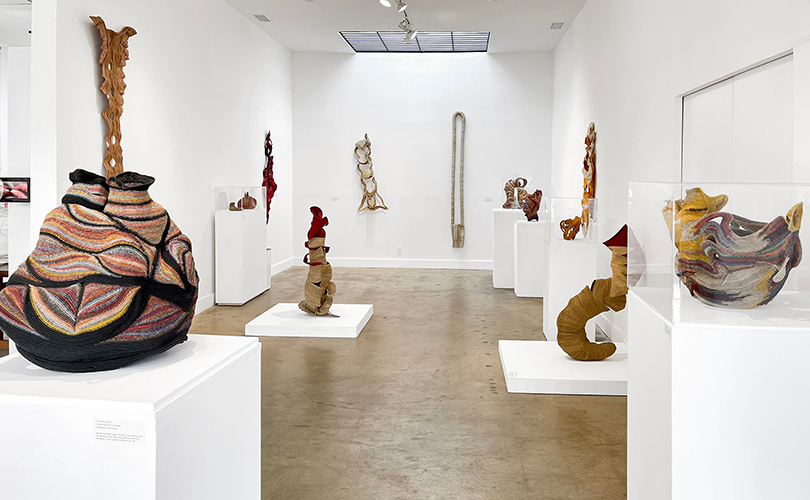 Building the Essentials: Ferne Jacobs at the Craft in America Gallery Los Angeles, California is a long-overdue retrospective for the California artist. Throughout her 50-year career, Jacobs has revolutionized the fiber arts and pushed the boundaries of sculpture, while exploring expressions of gender through her artworks. Learn more about this remarkable exhibition in Christopher Knight's insightful review from the Los Angeles Times: https://www.latimes.com/entertainment-arts/story/2022-05-11/review-backlog-pandemic-postponed-art-shows?_amp=true. You still have until June 18th to see the exhibition. Can't get there in person? The website has numerous images and videos.
Building the Essentials: Ferne Jacobs
Craft in America Gallery
8415 West Third Street
Los Angeles, CA 90048
Garnering deserved international attention — The Guardian, W, Wallpaper, The New York Times, Aesthetica — as "ravishing," "delicious," a "thrill of color" is Sheila Hicks' exhibition Off Grid in the UK. In progress for two years, she first visited the museum in person this spring before the opening. "It was fascinating to watch her enter the space, mapping and reading it in ways that I hadn't seen other artists do, looking at the light sources, thinking of the angles," the museum's chief curator Andrew Bonacina told Wallpaper ("Riotous color, terrific textiles: Sheila Hicks: 'Off Grid' at The Hepworth Wakefield," Jessica Klingelfuss, Wallpaper, April 9, 2022). "Across the exhibition, you'll see an artist who has really explored the endless possibilities of fibre and thread as a sculptural material." The exhibition features work that expands her 70-year career and includes photographs from her many travels. The museum is an ideal venue for such an ambitious display. ""I think it's one of the most beautiful buildings I've ever shown in," Hicks told inews.co.uk. If the UK is not in your travel plans, visit the museum's site to view additional images: https://hepworthwakefield.org/whats-on/sheila-hicks/.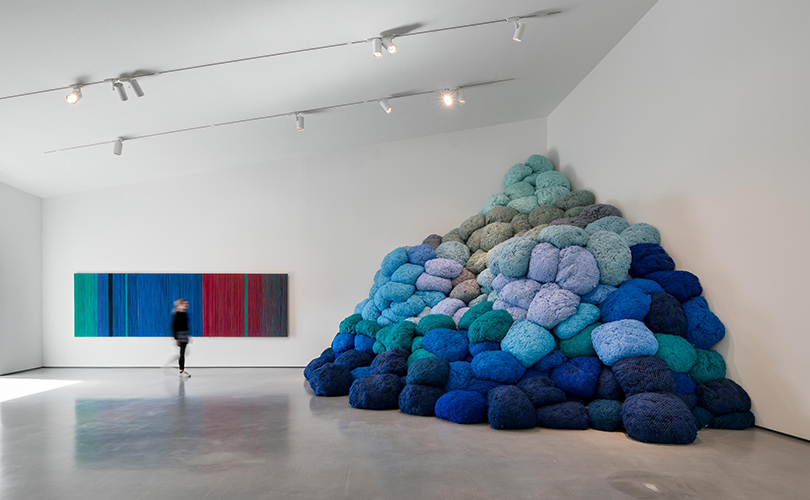 Sheila Hicks: Off Grid
through September 25, 2022
The Hepworth Wakefield
Gallery Walk
Wakefield
West Yorkshire
WF1 5AW
01924 247360