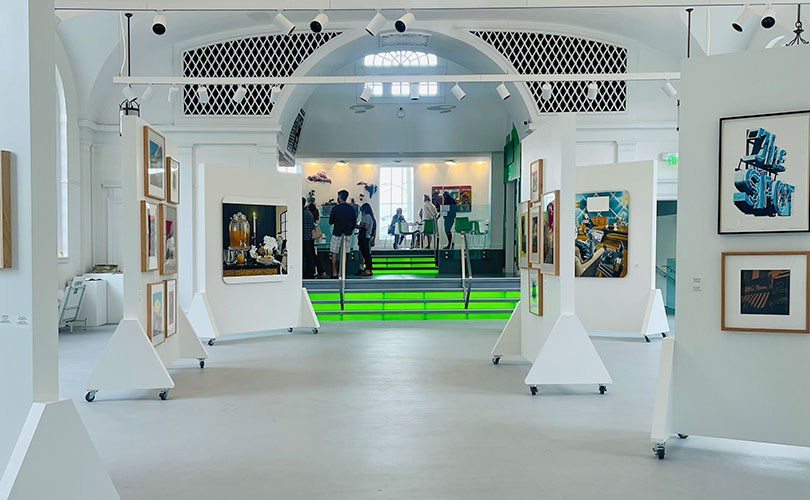 When our in-person exhibition of Japandí: shared aesthetics and influences closed earlier this month, we headed out to enjoy some art-related activities in our neck of the words. First stop, the new Norwalk Art Space. The vision of the late-Alexandra Davern Korry, a trailblazing M &A lawyer, educator, civil rights advocate, and philanthropist. Korry wanted to create a space that would serve as a free hub for the arts, promoting under-represented local artists, enhancing educational opportunities for under-served students, and providing the public a welcoming space to enjoy art and music. The former church has been transformed into an attractive and light-filled gallery and features the exceptional Art Space Cafe which provides foods from local vendors like Hoodoo Brown Barbecue, Darien Cheese Shop and Cloudy Lane Bakery. We enjoyed the work of Robert Cottingham on exhibit through October 21st, and look forward to seeing what's next.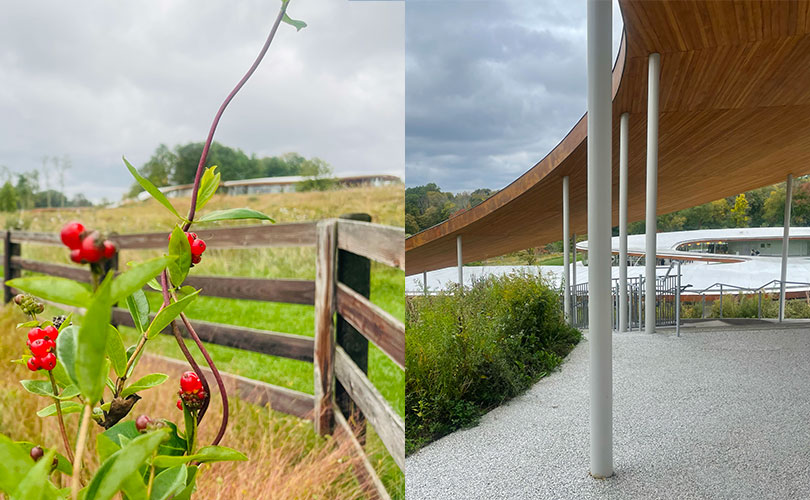 Next stop: Grace Farms in New Canaan which was established with the idea that space communicates and can inspire people to collaborate for good. To realize this vision, Grace Farms Foundation set out to create a multipurpose building nestled into the existing habitat that would enable visitors to experience nature, encounter the arts, pursue justice, foster community, and explore faith. Approximately 77 of the 80 acres are being preserved in perpetuity as open meadows, woods, wetlands, and ponds. The architect SANAA's goal was to make the sensuous River building become part of the landscape without drawing attention to itself.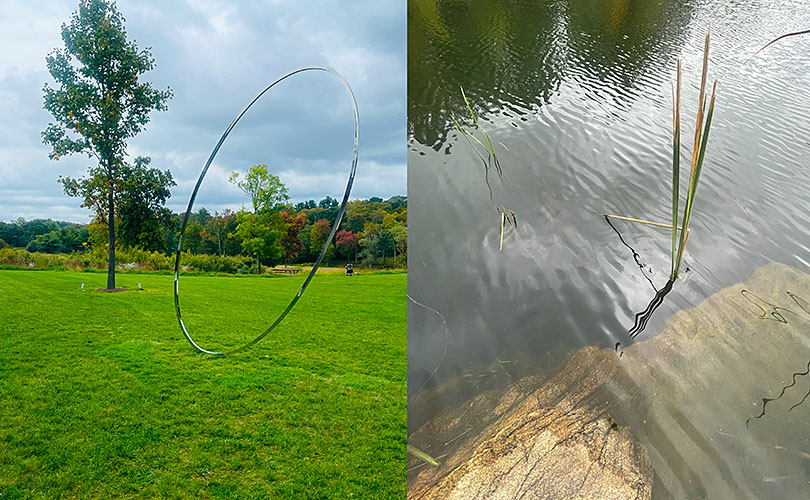 We enjoyed the architecture and the artwork, particularly Temporal Shift by Alyson Shotz, a site-responsive sculpture that reacts with natural light, but nature is the big star here. The walking paths are expansive— rocks, ponds and cattails. The property can accommodate large crowds — in many spots, we felt as if we had the paths to ourselves.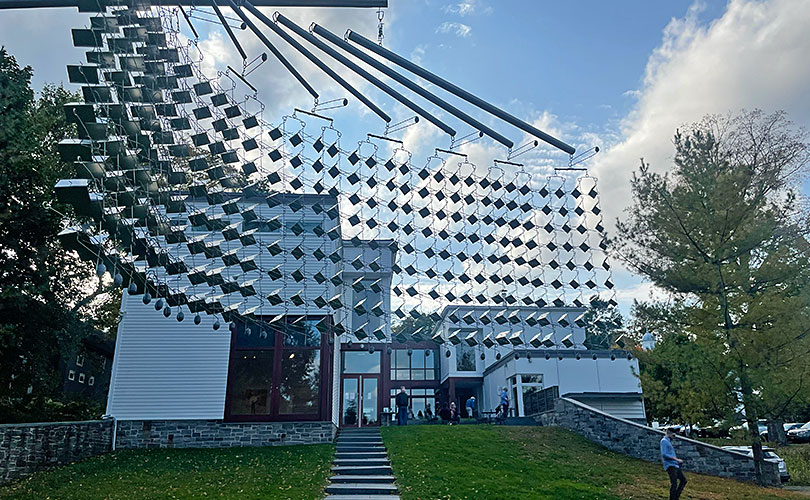 We also took in an opening at the The Aldrich Museum in Ridgefield. We went, in particular, to see Karla Knight: Navigator. Knight has spent the last 40 years creating an impressive body of work that spans painting, drawing and photography, including a body of work she calls, "tapestries" which include reclaimed cotton cut from circa 1940s–50s seed and grain bags purchased on eBay. We wound up, however, most impressed by Hugo McCloud: from where I stand, curated by Richard Klein. McCloud's career, says the museum, has been defined by "restless experimentation, an ongoing engagement with process, an exploration of the value of labor, a concern with disparities in social and racial economics, and with the nature of beauty." He has integrated roofing metal, tar, and most recently single-use plastic shopping bags into his canvases in truly fascinating ways.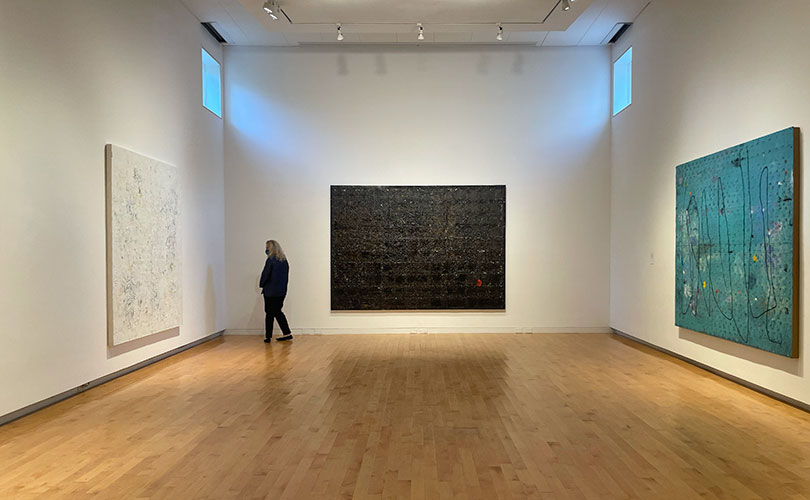 Also on view at the museum is Tim Prentice: After the Mobile | Outdoor Installation and a painter, Elise Tarver, whose exuberantly colorful works we liked a lot.Adrienne Elise Tarver: The Sun, the Moon, and the Truth.