Here's another selection of singular art works by prestigious artworks from the US, Europe, Asia and Israel.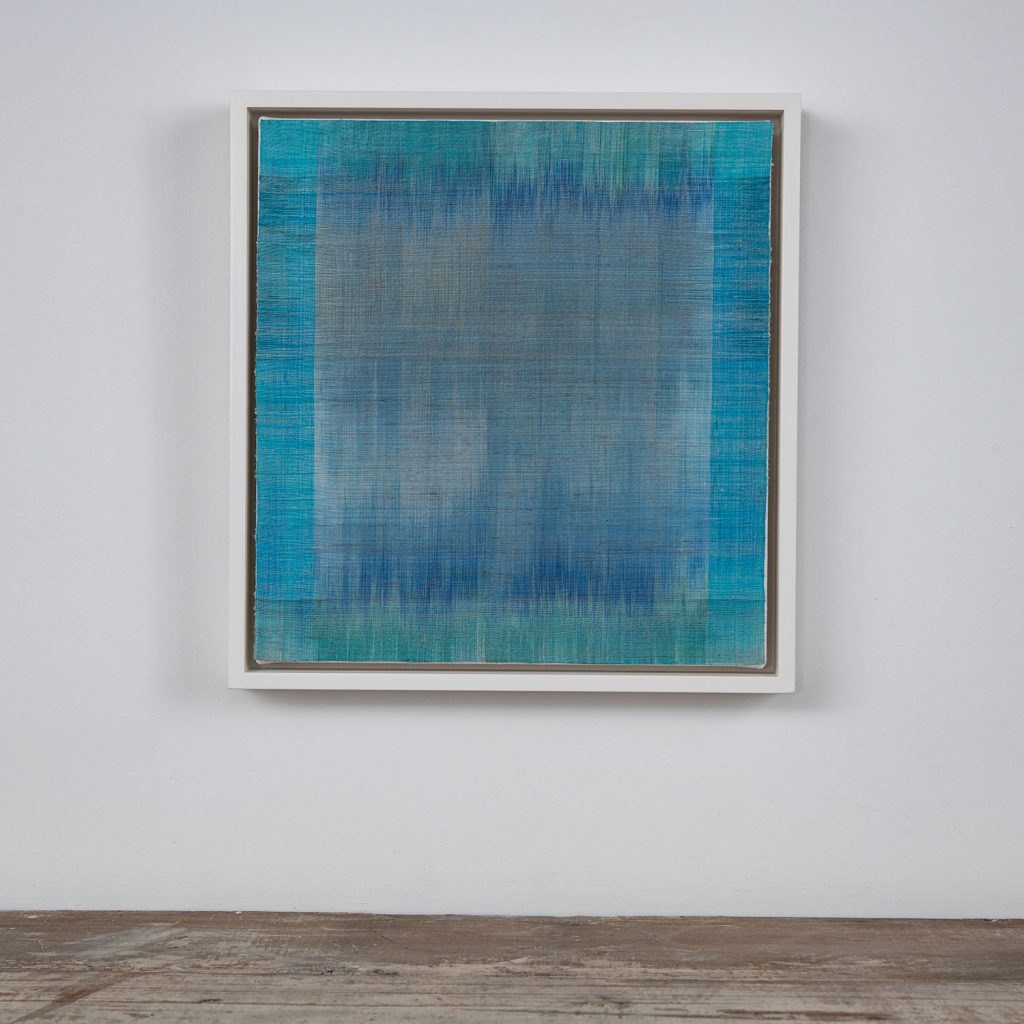 Polly Barton's woven ikat "paintigs" like By the Sea, are influenced by geography. Barton was born and raised in the Northeast, trained to weave in Japan, and has lived most of her life in the American Southwest. Her work reflects these disparate locales.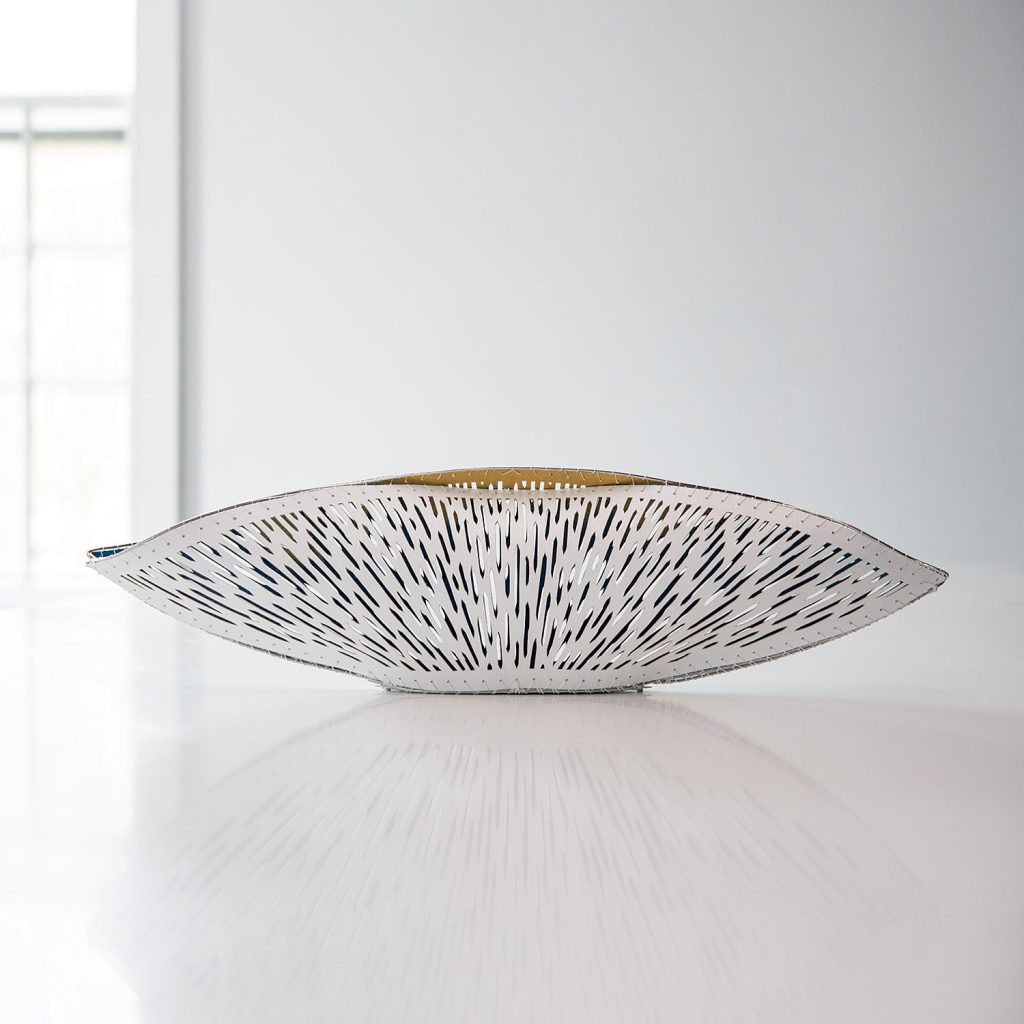 In Jennifer Falck Linssen' elegant vessel, Enfold, the Japanese stencil (katagami) has been recontextualized. Linssen explore the stencil's sculptural possibilities, combining carving, stitching and metalwork. She starts with a series of sketches, exploring and refining the form, pattern, and identity of the piece. In the sculpture's final state, it is dyed, painted patinaed, and varnished. Linssen, who also studied in Japan, now lives and works in Wisconsin.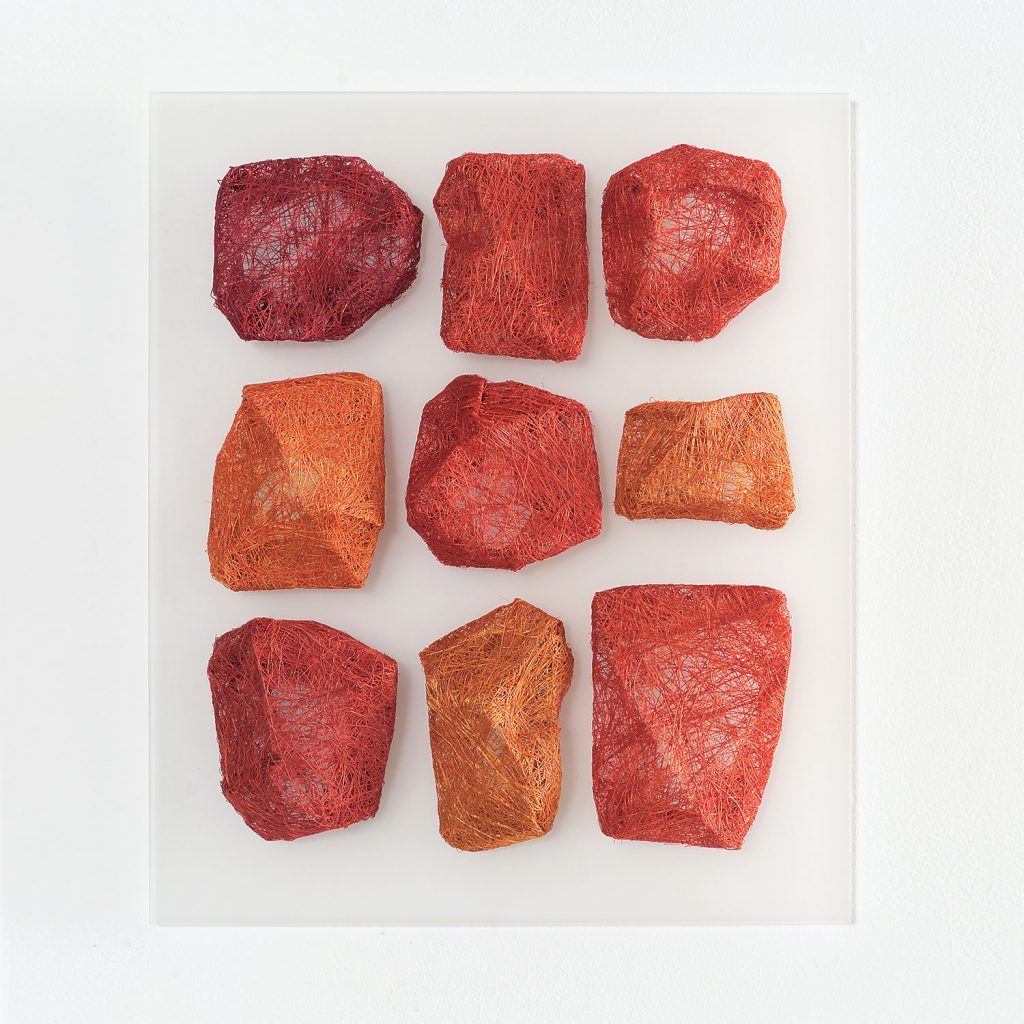 Mia Olsson's pieces, like Traces 4 Relief, are made of sisal fibers, dyed and formed in a technique of her own. The sisal fibers used by the Swedish artist are shiny and reflect the light, even more when formed in relief. The colors are richly saturated — engaging the viewer on each viewing.
In At Grand Montets, Naomi Kobayahsi presents a framed paper-and-thread construction. Well-known Japanese artist Kobayashi is known for such sculptures that are generally much larger, filling a wall as panels or a ceiling in a circular shape. With At Grand Montets, the viewer can appreciate the light and stillness that are highlighted in her work, on a smaller scale.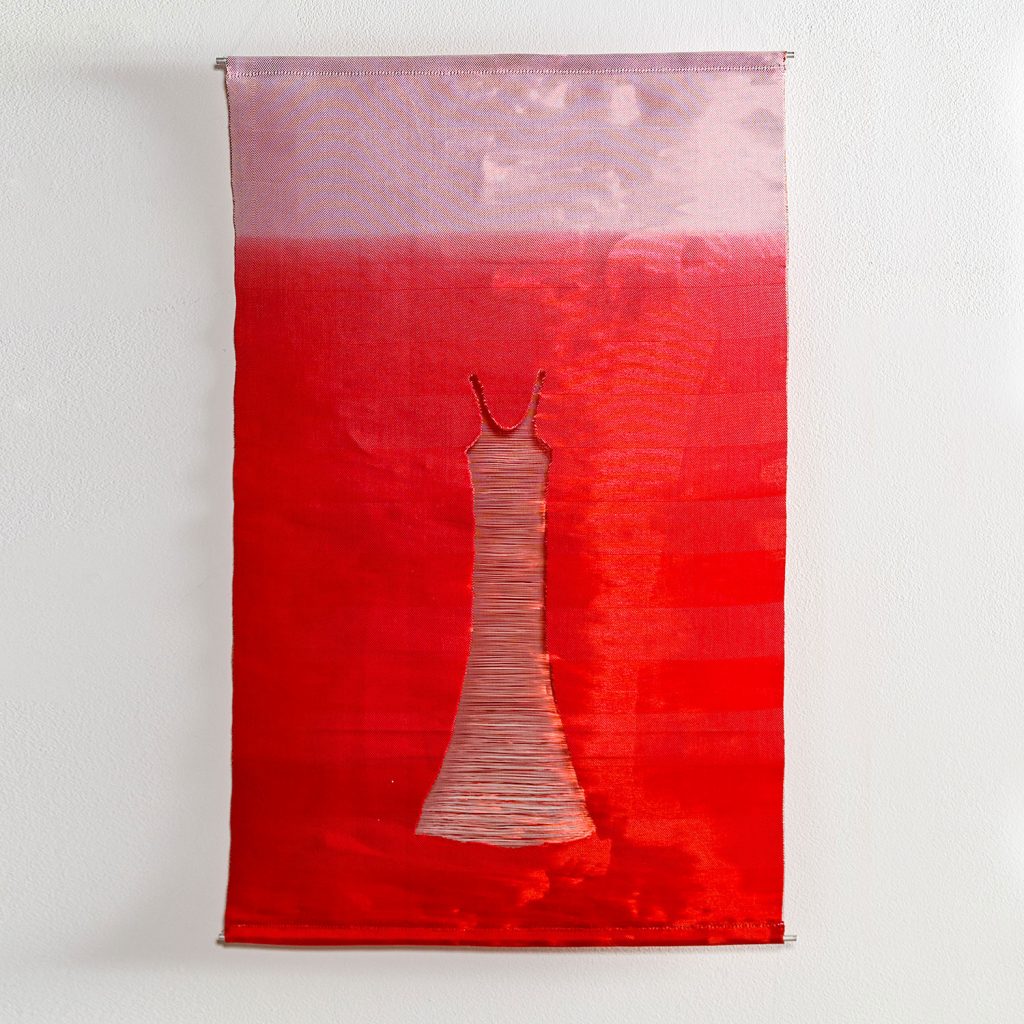 A whimsical Red Dress of red copper threads is the creation of Gali Cnaani of Israel. Cnaani is interested in the linear structure of textiles and in exploring the light and its affects on the exposed copper threads.
The fine print: Order today and we'll ship by tomorrow (though due to COVID we can't guarantee the shippers' delivery schedule). If you'd like us to gift wrap your purchase, email us at art@browngrotta.com, as soon as you have placed your order. To ensure we know you want gift wrapping, don't wait to contact us — we generally ship as soon as the orders are received. Quantities are limited.