If you have reached those people on your list who have everything, and you are still stumped, we may be able to help you out. Below is a select grouping of objects and wall art from accomplished artists around the world. We guarantee there's a one-of-kind choice here for anyone aesthetically oriented.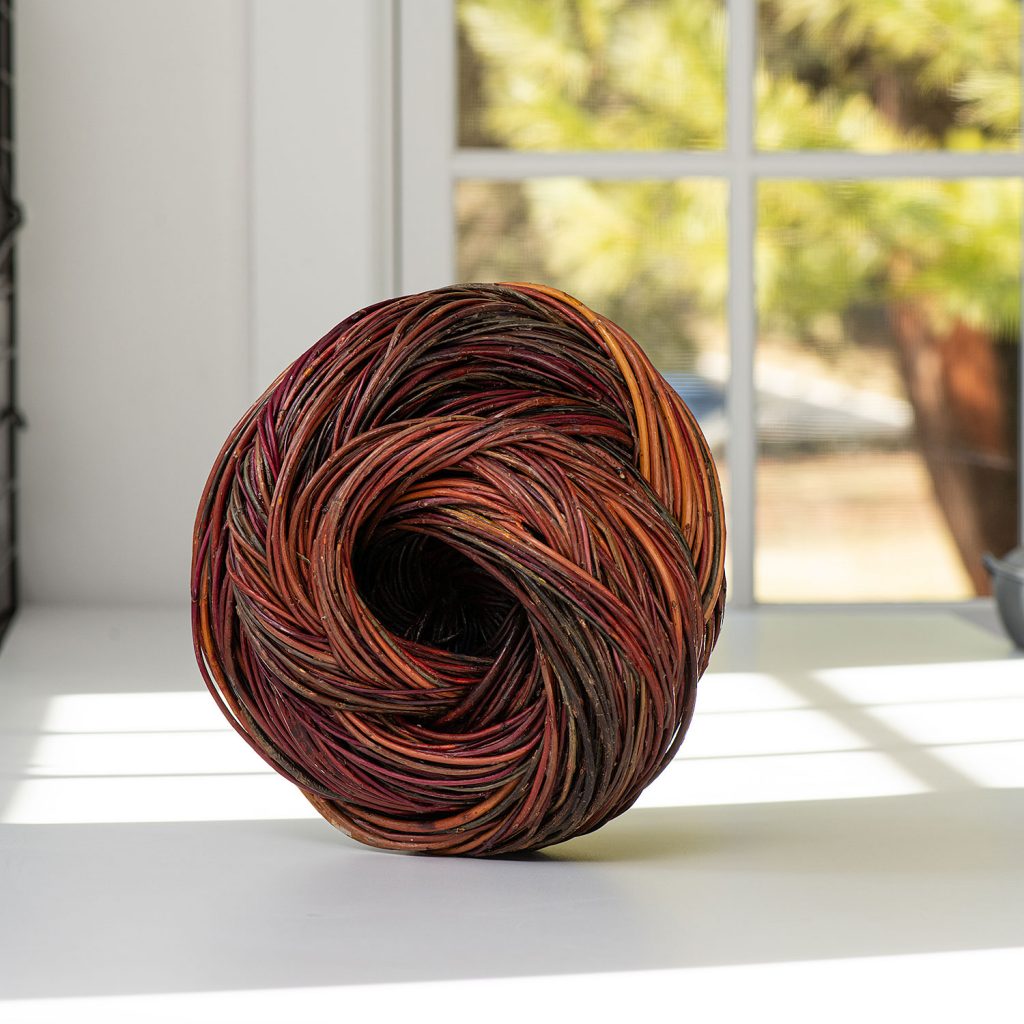 Little Star, Christine Joy's willow sphere without beginning or end, evokes the eternal and nature in a single object. Joy, a Montana artist,constructs her sculptures to appear as if they are moving, growing and animated, as though the shapes had been cut from a tree or pulled from moving water. "I want them to sit still," she says, "unchanging, yet to the eye of the viewer to flow, to move around and back again, to carry the movement of life."
Japanese artist, Naoko Serino, works in jute, a remarkably adaptable material that provokes references to biological structures. Serino's three-dimensional sculptures, like Existence, encapsulate light and air, appearing deceptively fragile. Her work that exudes a comfortable energy, always in balance with its surroundings.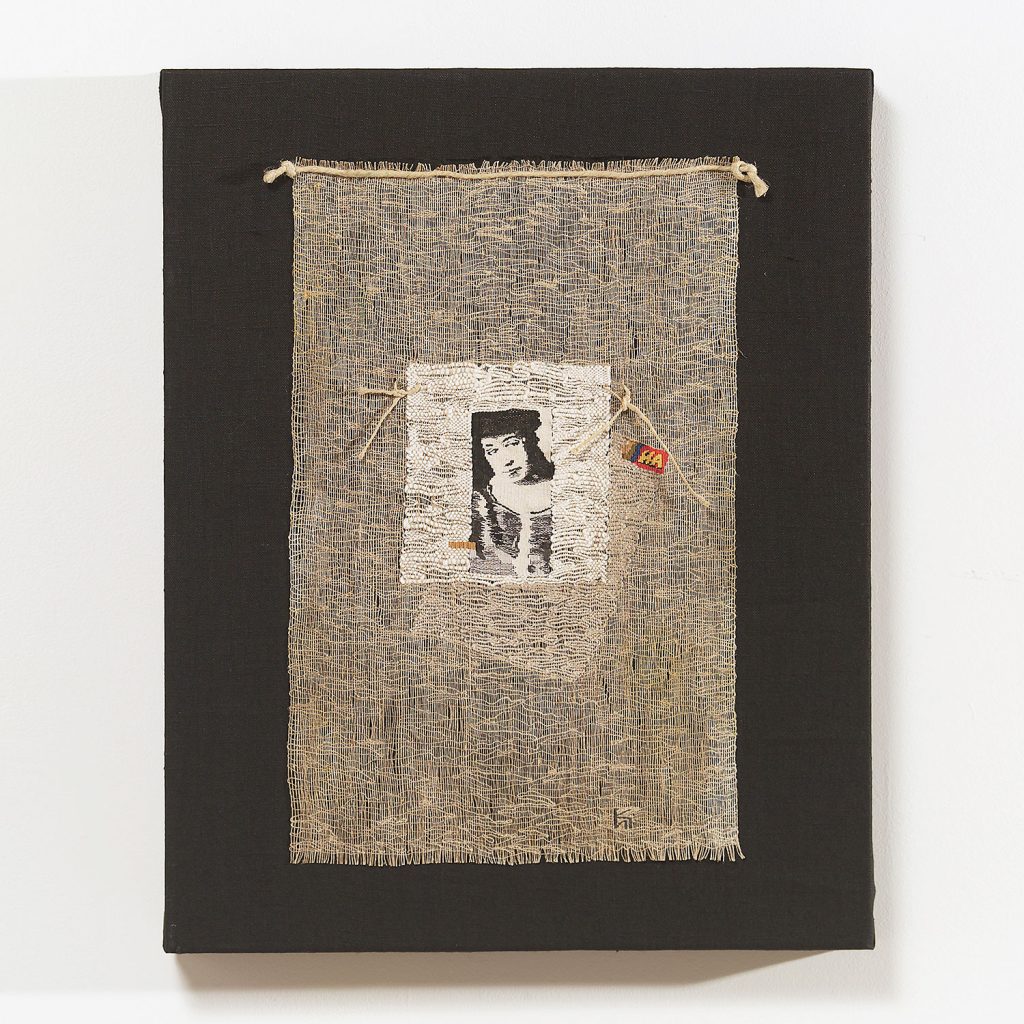 A paradoxical combination of contemporary art language and ancient handweaving technique is evident in the work of Irina Kolineskova who has emigrated from Russia to Germany. "I like old, black-and-white photos very much," she says,"and I play with images from these pictures, using silhouettes, details of dress, signs of a profession. I make collage and then replicate collage in woven technique."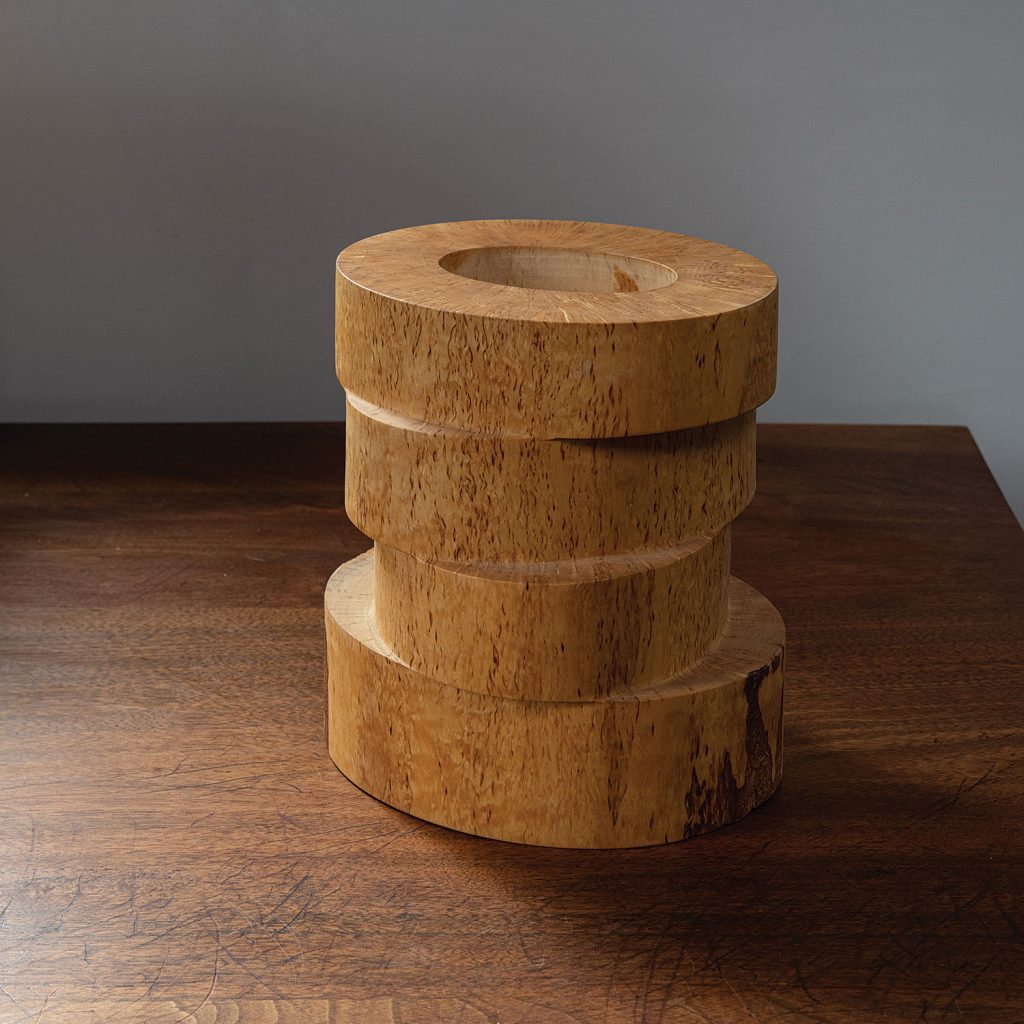 Wood was integral to the artistic practice of the late Markku Kosonen of Finland who created this ingenious Four-Tier Curly Birch Bowl. An important aspect of his work was the ability to express things; craftsmanship alone was not enough. "What begins as an ordinary utilitarian object soon turns into a creative work" he said. "The purpose of work such as this is to appeal to one's emotions. For me, arts and crafts entail a spiritual processing of material, linking humanism to objects."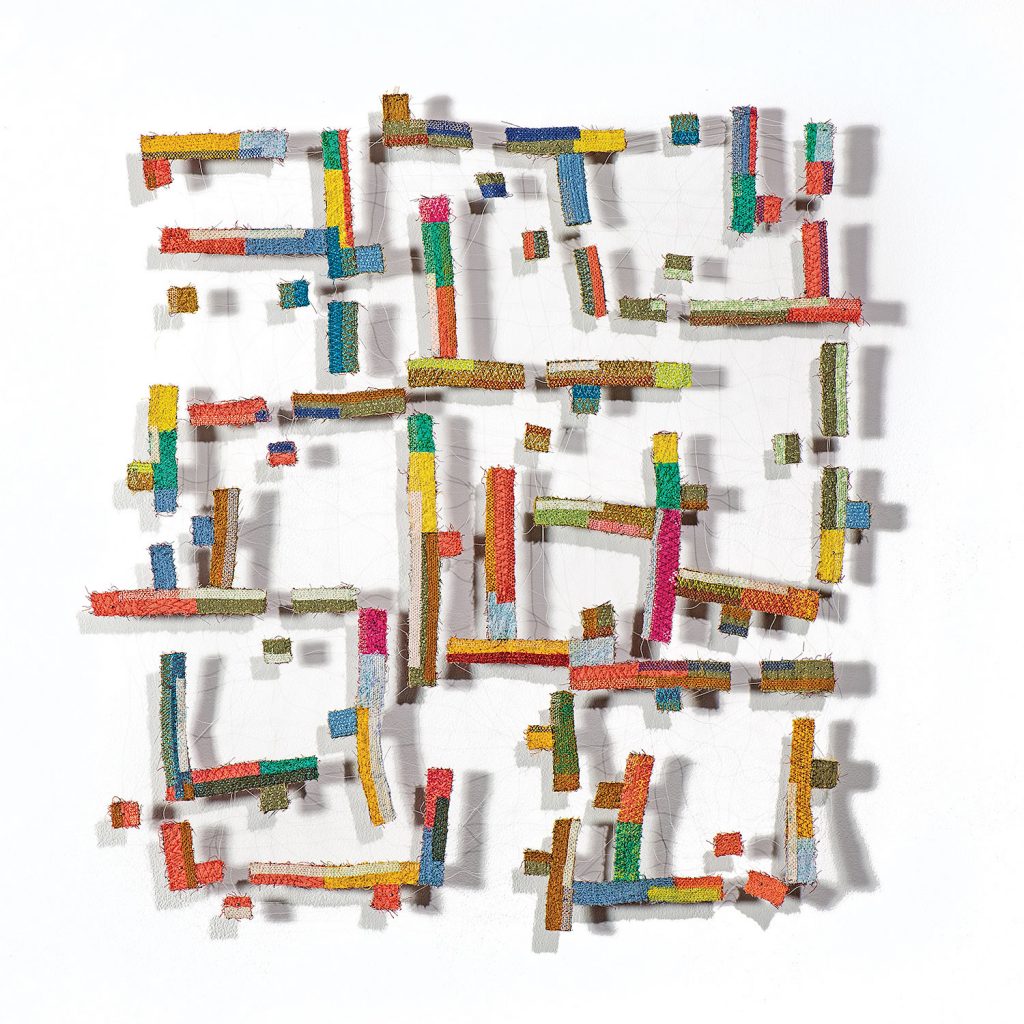 Marian Bijlenga of the Netherlands has a fascination with dots, lines and contours that is evident in artworks like, Color Grid. Rather than draw on paper, she draws in space, using textile as a material and leaves enough distance between the structure and its aligning wall to create what she refers to as a "spatial drawing."
The fine print: Order for the holidays by December 14th and we'll ship by the 15th (though due to COVID we can't guarantee the shippers' delivery schedule). If you'd like us to gift wrap your purchase, email us at art@browngrotta.com, as soon as you have placed your order. To ensure we know you want gift wrapping, don't wait to contact us — we generally ship as soon as the orders are received. Quantities are limited.