Our Fall exhibition, Artists from the Grotta Collection: exhibition and book launch opens at browngrotta arts in Wilton, CT on November 2nd. The exhibition highlights significant works of fiber and dimensional art by more than 40 artists collected by Sandy and Louis Grotta.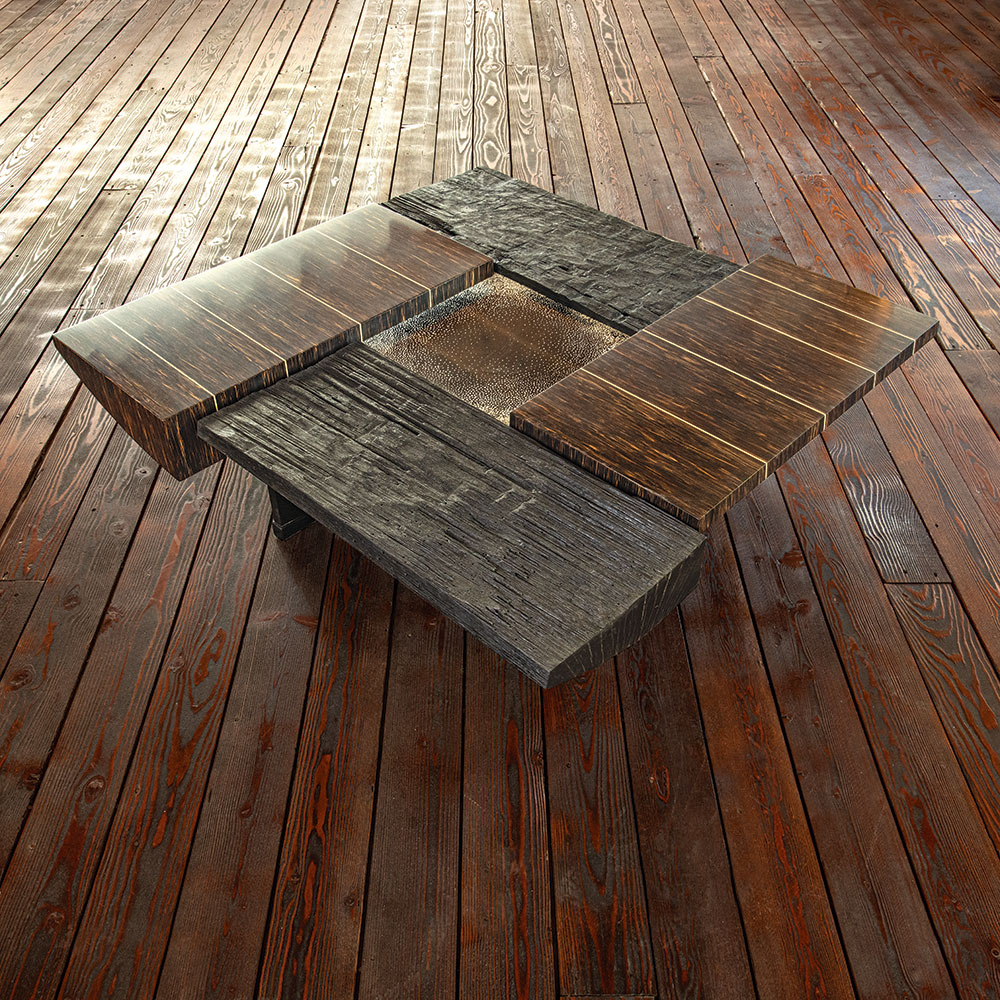 The Grotta Collection represents nearly 70 years of arts patronage and a unique kinship fostered by the Grottas among pioneering contemporary craft makers in the fields of textile art, sculpture, furniture and jewelry. The Grottas are long-time patrons of Museum of Arts and Design and the American Craft Museum in New York. The private collection is housed in an architecturally significant home designed by Richard Meier in the 1980s known as The Grotta House. Among the 40 artists whose work is included in the exhibition, browngrotta will showcase five artists, new to browngrotta arts — Thomas Hucker, Dominic DiMare, William Wyman, Bill Accorsi and Toshiko Takeazu. These artists work in various craft media and their work is showcased in the Grotta collection. Here's a preview:

Thomas Hucker is a studio furniture maker in Jersey City, NJ. He trained with fifth-generation German cabinetmaker Leonard Hilgner and also Jere Osgood at Boston University's Program in Artisanry. In 1990, he studied product design at the Domus Academy in Milan, Italy. Hucker's work is in the permanent collections of the Los Angeles County Museum, the Museum of Arts and Design in New York, the Renwick Gallery of the Smithsonian Institution and the Boston Museum of Fine Arts. In 2016, he received the Furniture Society's Award of Distinction. In 2018, he became a Fellow of the American Craft Council.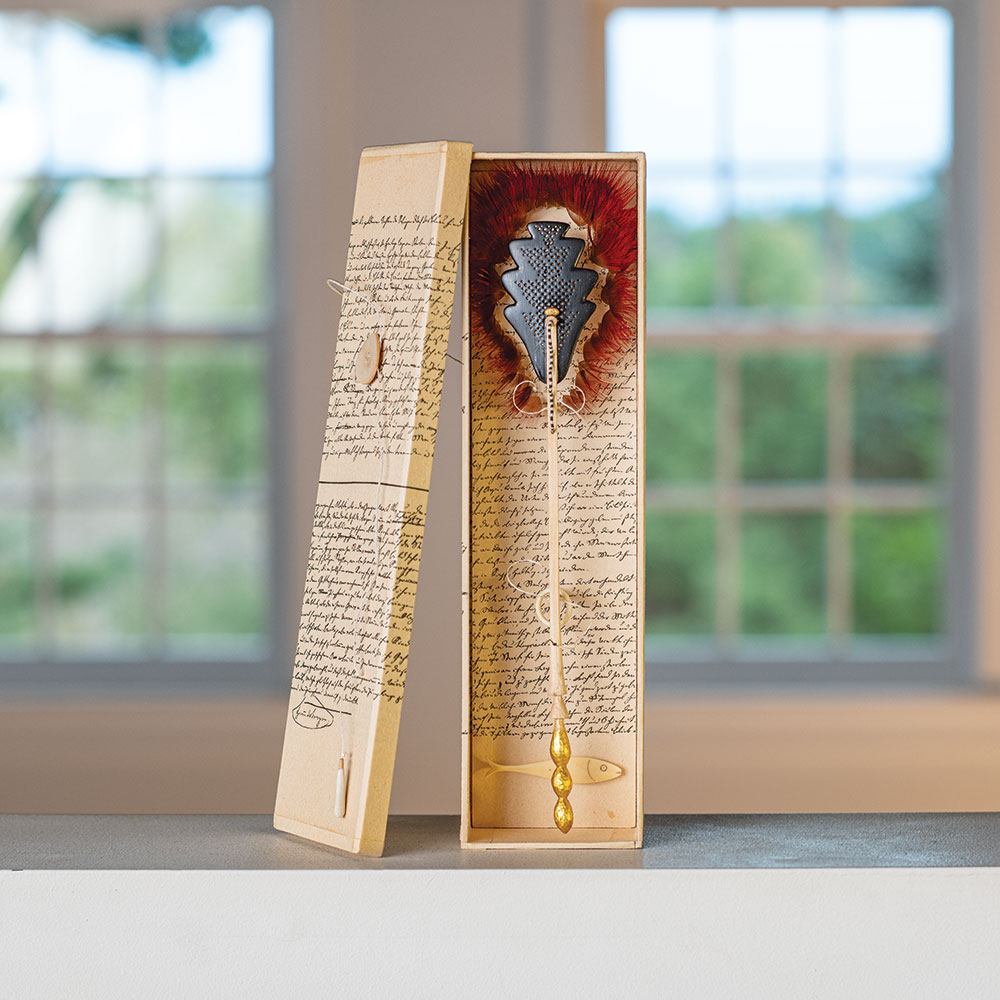 Dominic Di Mare received acclaim for pioneering dimensional weaving in the 1960s, cast paper in the 1970s, and mixed-media sculpture from the 1970s through the 1990s. "Among his most alluring sculptures are carved hawthorn branches with delicate feathers, beads, paper, and horsehair," wrote the San Francisco's Museum of Craft and Design in his 2018 retrospective. These are simple materials, but in Di Mare's hands they were transformed into intensely poetic works." The son of a Sicilian-American fisherman who grew up on the water in Monterey, California, Di Mare's work features related symbols, fish and hooks and lines and water. He is an American Craft Council Gold Medal recipient. His work is represented in numerous museum collections, ranging from the Fine Arts Museums of San Francisco to the Metropolitan Museum of Art in New York.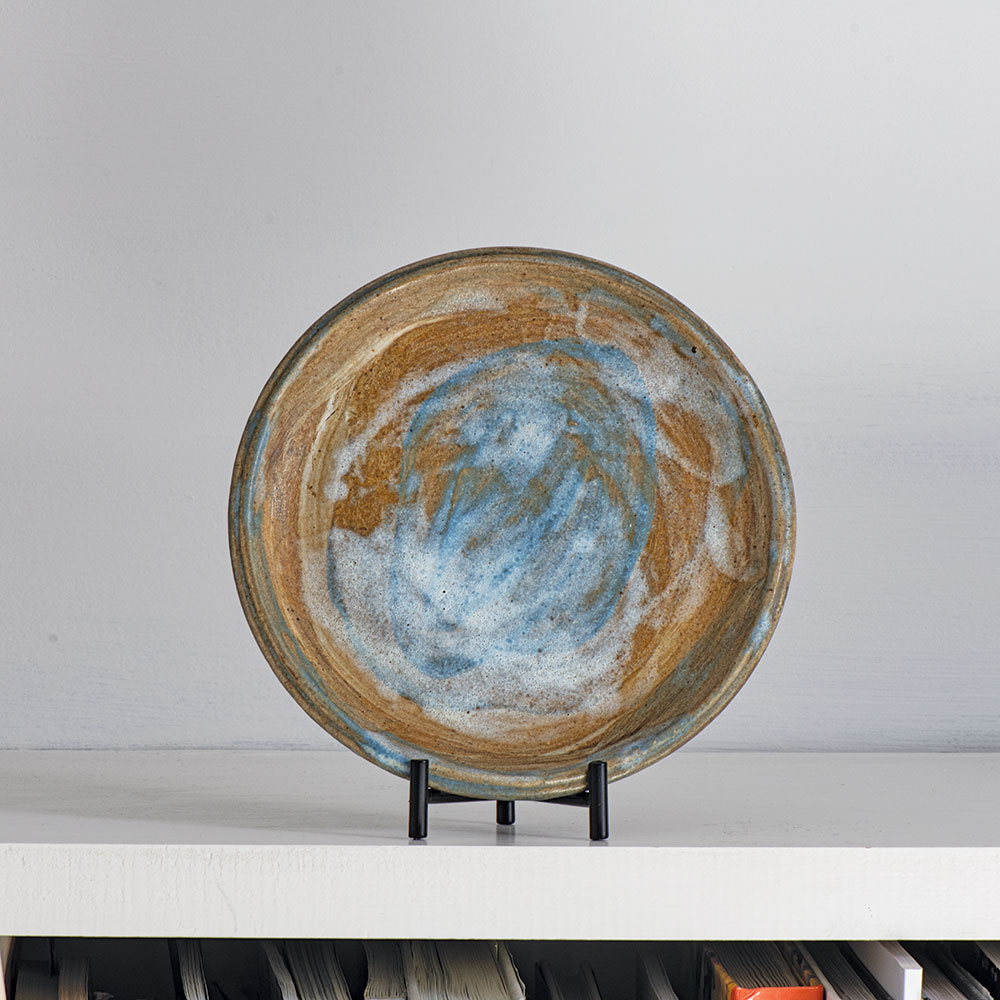 William Wyman began his career as a professional potter in 1953. He established Herring Run Pottery in 1962, with fellow potter, Michael Cohen. Wyman is known for a series of stoneware slab built vessels. In the 1960s Wyman dipped his smaller slab vessels in multiple glazes creating patterns of flowing colors. In 1965, after time spent in Honduras, he began to create undecorated, unglazed geometric-driven structures inspired by Mayan ruins which he called "Temples." His work is in a number of museum collections, including the Addison Gallery of American Art, Andover, Massachusetts, Brooklyn Museum of Art, Brooklyn, New York, Everson Museum of Art, Syracuse, New Hampshire, Metropolitan Museum of Art, New York, New York, Museum of Arts and Design, New York, New York, Museum of Fine Arts, Boston, Massachusetts, Philadelphia Museum of Art, PennsylvaniaSmithsonian American Art Museum, Renwick Gallery, Washington, D.C. and the Victoria and Albert Museum, London, England.

Bill Accorsi was a college athlete, planning to become a football coach, when on a class trip he saw a Matisse exhibit. He says that was his first exposure to art, and it started him on a different journey, as he eventually became an largely self-taught artist himself. Now, at age 88, he can look back on a lifetime of creating outsider art and folk art. His sculptures—some in metal using wire, buttons and beads, others in wood—show people and animals in poses that are whimsical and fun. Often his figures merge into each other as jigsaw puzzles. Bright and pastel colors are an important feature of his work. He is an award-winning author/illustrator of 10 books, including Apple, Apple, Alligator; 10 Button Book; 10 Color Book; Friendship's First Thanksgiving and a book on Rachel Carson.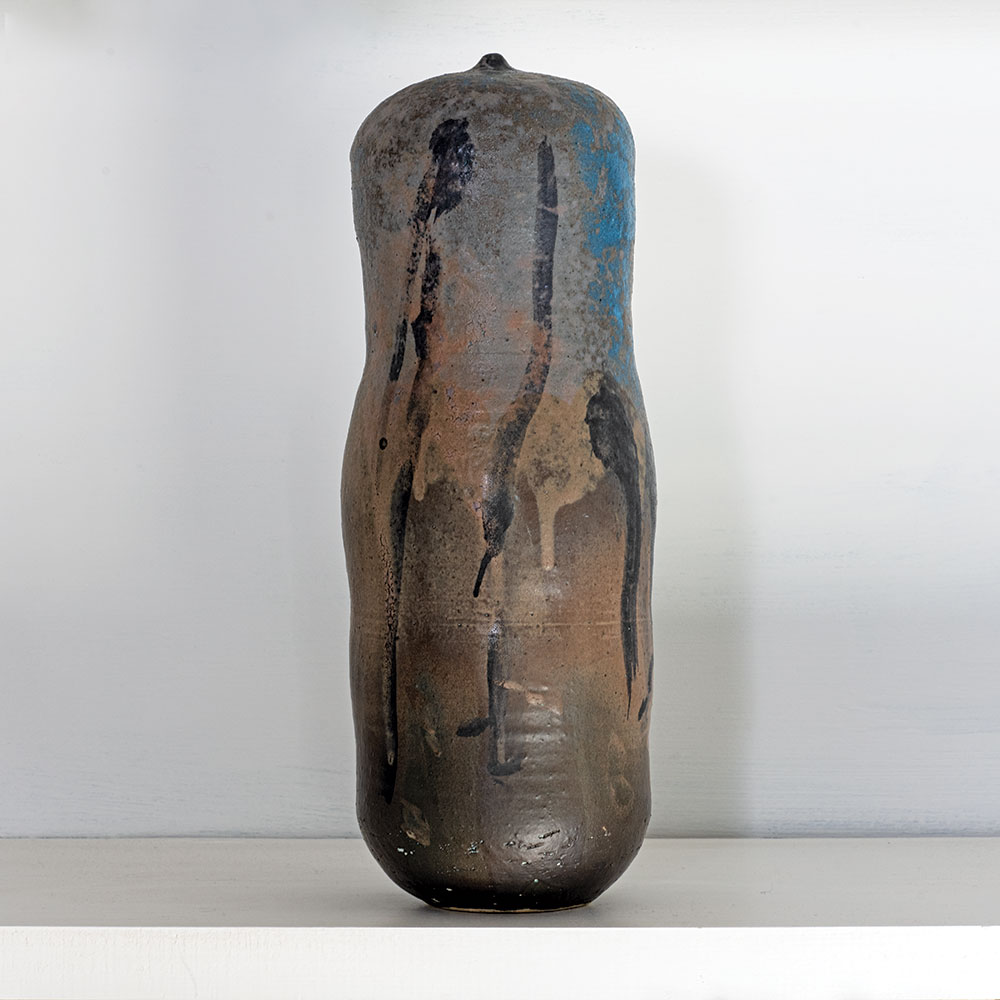 Toshiko Takaezu was born to Japanese immigrant parents in Pepeekeo, Hawaii, on 17 June 1922. She moved to Honolulu in 1940, where she worked at the Hawaii Potter's Guild creating identical pieces and practicing glazing. She attended Saturday classes at the Honolulu Museum of Art School (1947–1949)[5] and attended the University of Hawaii. From 1951 to 1954, she continued her studies at Cranbrook Academy of Art in Bloomfield Hills, Michigan (1951), where she befriended Finnish ceramist Maija Grotell, who became her mentor. Takaezu earned an award after her first year of study, acknowledging her as an outstanding student in the clay department. In 1955, Takaezu traveled to Japan, where she studied Zen Buddhism, tea ceremony and the techniques of traditional Japanese pottery, which influenced her work. While studying in Japan, she visited Shoji Hamada, an influential Japanese potters. She taught at Cranbrook Academy of Art, Bloomfield Hills, Michigan; University of Wisconsin, Madison, Wisconsin; Cleveland Institute of Art, Cleveland, Ohio; Honolulu Academy of Art, Honolulu, Hawaii; and Princeton University, Princeton, New Jersey for 25 years. Her work is part of the permanent collections at the Museum of Fine Arts, Boston; the Smithsonian American Art Museum, Washington, D.C.; and The Metropolitan Museum of Art, New York, among many others. She is a recipient of the Gold Metal of the American Craft Council and a Louis Comfort Tiffany Foundation grant.

Additional artists included in Artists from the Grotta Collection: exhibition and book launch are Naomi Kobayashi, Norma Minkowitz, Sara Brennan, Stéphanie Jacques, Axel Russmeyer and Mariette Rousseau-Vermette. See the full artist list here: http://www.browngrotta.com/Pages/calendar.php. The exhibition at browngrotta arts runs from November 2nd through November 10th, 276 Ridgefield Road, Wilton, CT. The Artists Reception and Opening is November 2nd from 1 pm to 6 pm. The hours November 3rd – 10th are 10 am to 5 pm.