There are lots of things happening in our neighborhood this Spring. If you are planning to join us at browngrotta arts' Spring exhibition (and we hope you are) there are some stops of note you can make along the way. Acclaim! Work by Award-Winning International Artists runs from April 29 to May 7, at browngrotta arts in Wilton, Connecticut. Here are some additional destinations to add to your trip.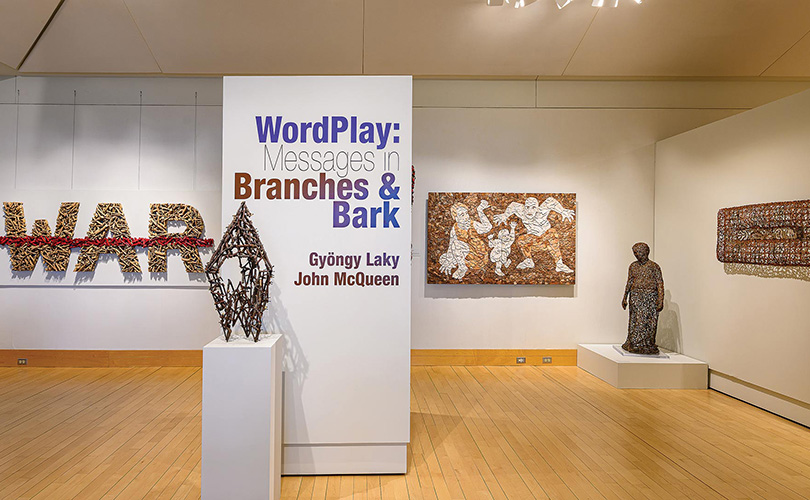 Greenwich:
Wordplay: Messages in Branches and Bark, work by John McQueen and Gyöngy Laky.  browngrotta arts has partnered with the Flinn Gallery, Greenwich Library, 101 West Putnam Avenue. You'll see forty-plus works by these talented and innovative artists.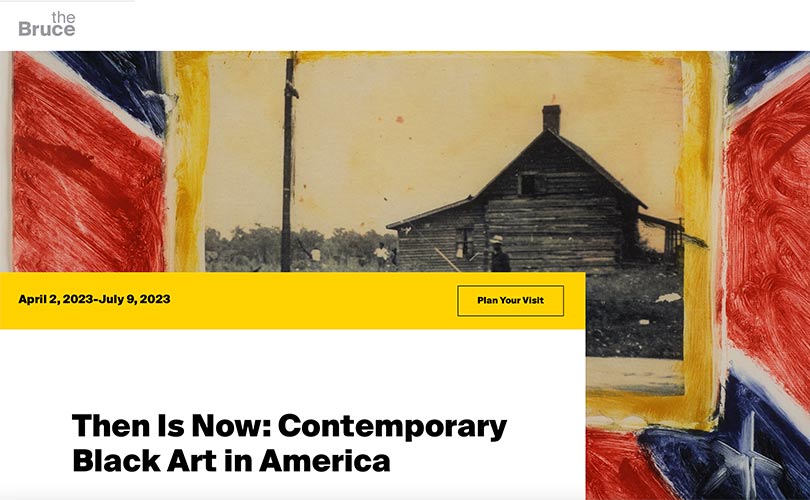 The Bruce Museum, is featuring Then Is Now: Contemporary Black Art in America, which explores how Black artists of our time critically engage with the past and present. The Bruce is located in downtown Greenwich at 1 Museum Drive.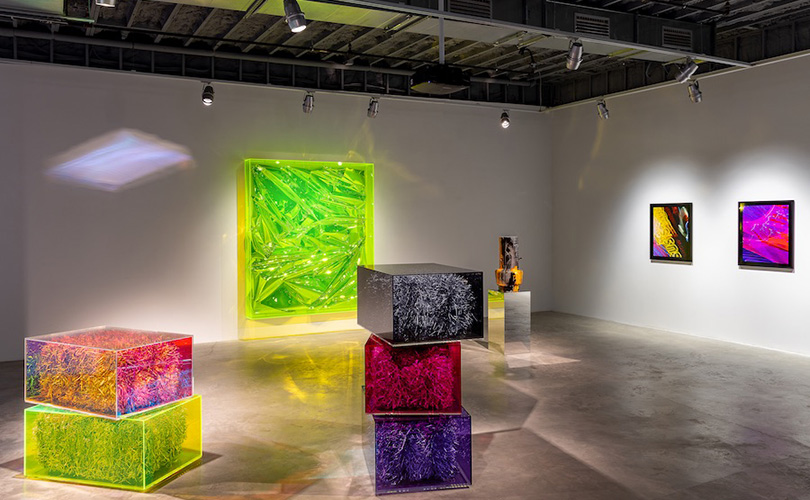 Westport:
The Museum of Contemporary Art in Westport presents Rainbow in the Dark, a solo exhibition by German contemporary artist Anselm Reyle. Anselm Reyle's best-known works include his foil and strip paintings and his sculptures. Remnants of consumer society, discarded materials, symbols of urbanity, and industrial change play a central role in his works. MoCA is at 19 Newtown Turnpike.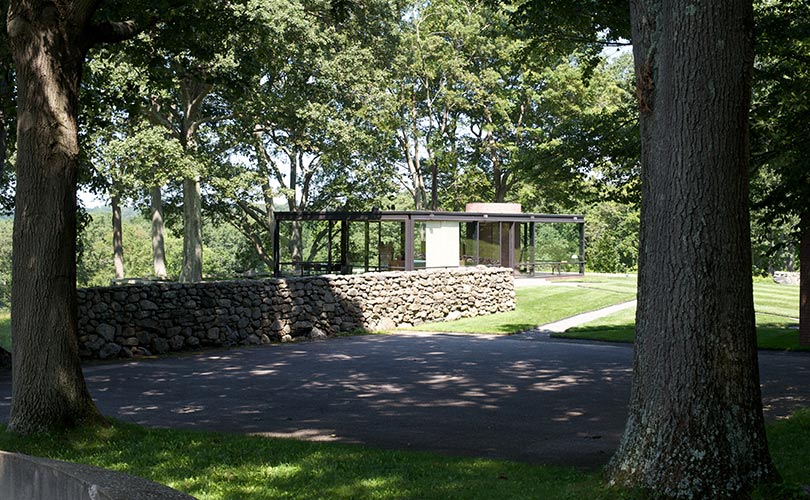 New Canaan:
The iconic Glass House, built between 1949 and 1995 by architect Philip Johnson, is a National Trust Historic Site located in New Canaan. The pastoral 49-acre landscape comprises 14 structures, including the Glass House (1949), and features a permanent collection of 20th-century painting and sculpture. Advance reservations are recommended. The Glass House is at 199 Elm Street.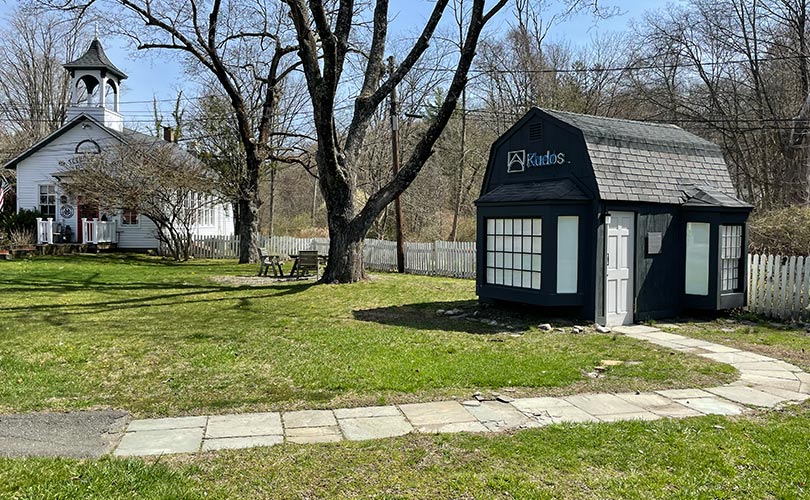 Wilton:
If you come to browngrotta arts April 29th or 30th, or May 3-6th, you may be able to visit the Kudos Shed that features an exhibition of work by Robert Longo. The concept is that of Fernando Luis Alvarez, the owner of the Alvarez Gallery, which we learned about from an interview with Alvarez in Good Morning Wilton. The Kudos Shed is in Wilton's historic Cannondale area. Reservations are recommended.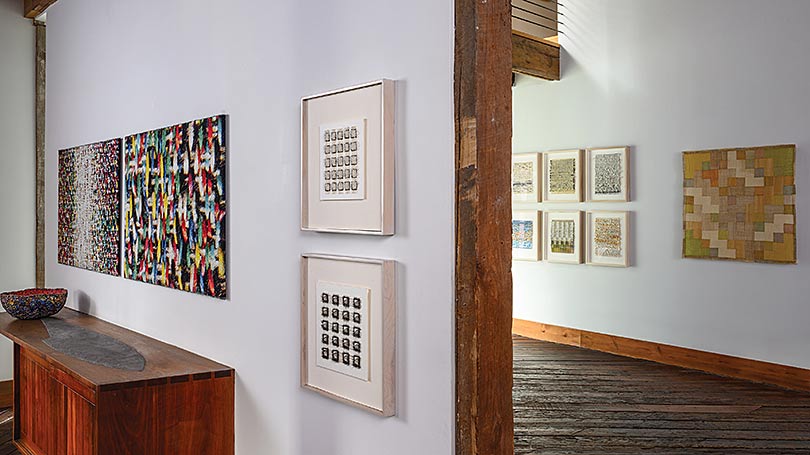 We look forward to seeing you at our spring "Art in the Barn" exhibition in Wilton. Details are below.
Acclaim! Work by Award-Winning Artists
browngrotta arts
276 Ridgefield Road Wilton, CT 06897
Artist Reception and Opening: April 29, from 11am to 6 pm
Remaining Days
Sunday, April 30th: 11AM to 6 PM (40 visitors/ hour)
Monday, May 1st – Saturday, May 6th: 10AM to 5PM (40 visitors/ hour)
Sunday, May 7th: 11AM to 6PM [Final Day] (40 visitors/ hour)
Protocols 
Eventbrite reservations strongly encouraged • No narrow heels please (barn floors)
Hope you can have an art adventure this spring!
Reserve a spot here: RESERVE