Hi all!
We like to take a look back most Januarys. We make plans, and, more optimistically, resolutions for the New Year.
This year has been a busy one for us and next year is shaping up to be busier still!
Below, a look back and a look ahead for browngrotta arts. Hope you'll add some of our upcoming activities to your schedule.
Exhibitions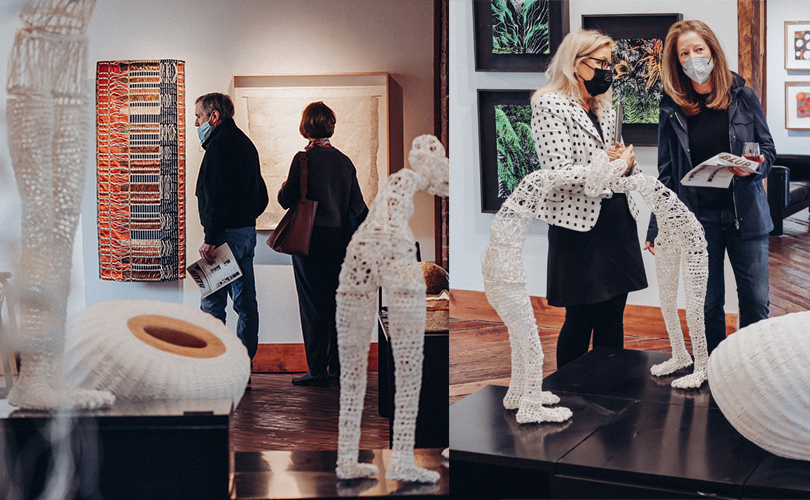 2022
• More than 500 people attended our 2022 Exhibitions, Crowdsourcing the Collective: a survey of textiles and mixed media and Allies for Art: Art from NATO-related countries.
• After the in-person exhibitions ended, we posted the work on Artsy as exclusive on-line collections.
• We curated a Viewing Room in March. Featuring works in frames, it was entitled Art With an Edge: The Case for Frames.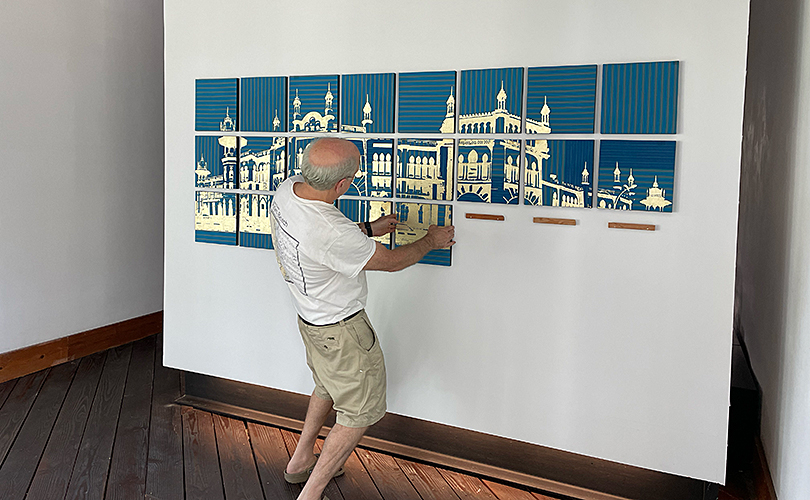 2023
• We'll host two in-person exhibitions next year, one in the Spring and one in the Fall. Add the Spring exhibition dates to your calendar now: April 29 – May 7, 2023
• We'll be involved with three exhibitions at public spaces. We've loaned work to Norma Minkowitz: Body to Soul at the Fairfield University Art Museum in Connecticut, which opens January 27th and will loan several indigo works to the Denver Botanic Garden in Colorado for an exhibition that opens July 1st and we've partnered with the Flinn Gallery, Greenwich Public Library, Connecticut for Wordplay: Messages in Branches and Bark, which opens on March 30th.
• We'll present an online exhibition of the late Glen Kaufman's work, Glen Kaufman: 1960-2010 in our Viewing Room on our new website.
• We will curate at least one other 2023 on-line exclusive exhibition in the View Room on the new website. Topic TBD.
Outreach
2022 Social Media:
• We have continued to post regularly on our social channels, Facebook, Twitter, YouTube, Instagram and our blog, arttextstyle. We've upped the amount of information we provide on Instagram and you've responded by engaging with us more.
• Our Instagram impressions are up 13.5%, engagements 12.6% and Instagram video views up 16.9%
• Our Facebook Engagements are up 32.1%
• Page views on arttextstyle increased by 15%
• Our Instagram Net Follower Growth has grown 90.5%
• Our Total Net Audience has Grown 46%
2023 Social Media and Live Programs:
• We'll continue our social media postings on Instagram, Facebook, Twitter, YouTube and arttextstyle, which will move to our new website when it launches.
• Gyöngy Laky and John McQueen will each speak on different dates at the Flinn Gallery in Greenwich in April in conjunction with the Wordplay: Messages in Bark and Branches exhibition that features their work. Tom will also speak at the Flinn during the Wordplay exhibition. More on dates and times to come.
• Tom will speak at the Ridgefield Library on Contemporary Art Textiles and Fiber Art on Sunday, April 16, at 2 pm and also at the Appraisers Association of America meeting in NYC in June.
Publications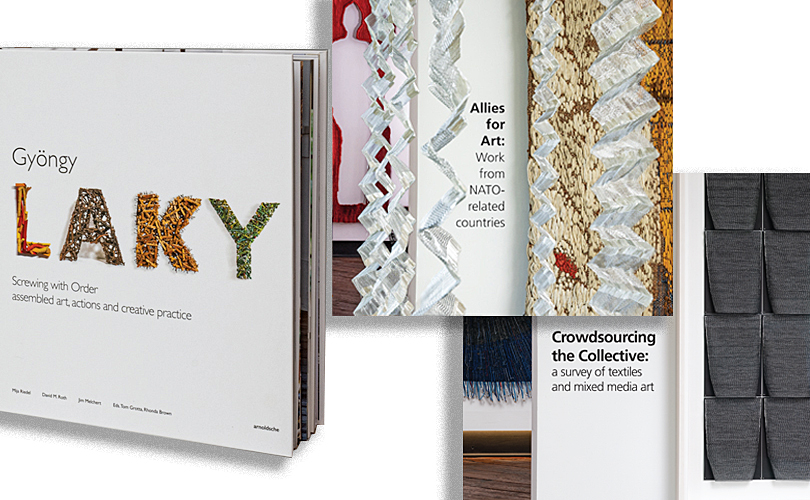 2022
• We were pleased at the publication of Gyöngy Laky: Screwing with Order, assembled art, actions and creative practice, this Spring. It was designed by Tom features text by Jim Melchert, Mija Reidel and David M. Roth. You can buy it on our website and in the MoMA book store, among other outlets.
• We published a 148-page, color catalog for our Crowdsourcing the Collective exhibition.
• We published a 148-page, color catalog for our Allies for Art exhibition.
2023
• In early 2023, we will make available our fifth monograph, Glen Kaufman: 1960 – 2010.
• On March 15th Anne Newlands authoritative book on noted Canadian artist Mariette Rousseau-Vermette, Weaving Modernist Art: The Life and Work of Mariette Rousseau-Vermette will be published. It features many of Tom's photos of Mariette's work. We hope to make it available in the browngrotta arts' site.
• We will publish a color catalog for our Spring "Art in the Barn" exhibition in April 2024.
• We will publish a color catalog for our Fall "Art in the Barn" exhibition in September-October 2023.
External Platforms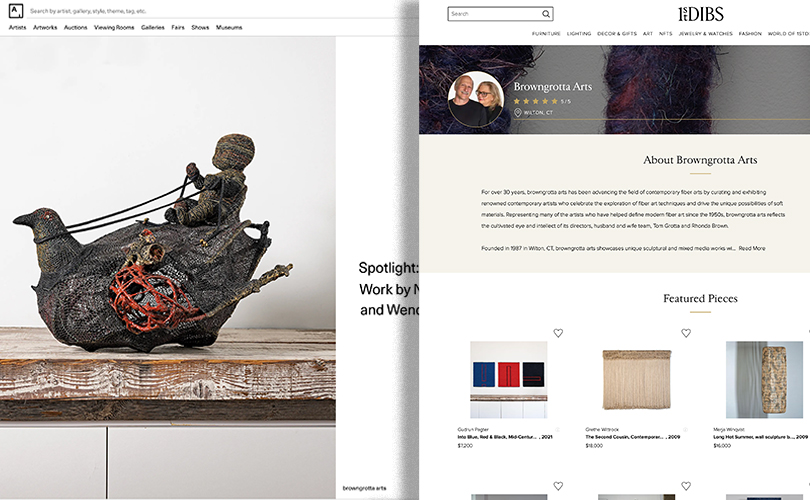 2022
• Art from browngrotta arts could be found on 1stDibs and Artsy in 2022. We created our first Artsy Viewing Room to showcase the work of Wendy Wahl and Norma Minkowitz, then-included in the Westport Museum of Contemporary Art Exhibition, Women Pulling at the Threads of Social Discourse, in Connecticut. Artsy included Yasuhisa Kohyama in its article: 5 Artists on Our Radar in June.
2023
• Art from browngrotta arts will again be found on 1stDibs and Artsy in 2023. We'll be adding videos on Artsy to give viewers even more information about available works.
Please join us. We'd love to see our views grow in 2023.