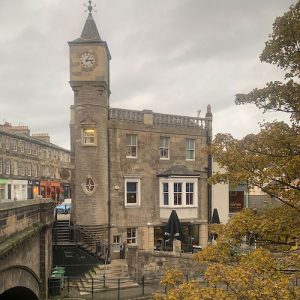 Last November, Rhonda, Tom and Carter traveled to Scotland to visit Jo Barker, Sara Brennan and Lizzie Farey in their studios. Jo Barker and Sara Brennan have had their weaving studios at the WASPS Patriothall studios in Edinburgh for 30 years. WASPS (Workshop & Artists Studio Provision Scotland) is a charity that provides affordable studios to support artists, arts organizations, and creative businesses. We had a great time framing shots by their large light-filled windows, brick walls, curving stairways. We met another Patriothall artist, Paul Furneaux, while there. His work will be included in our upcoming exhibition Art + Identity: an international exhibition (April 27th – May 5th).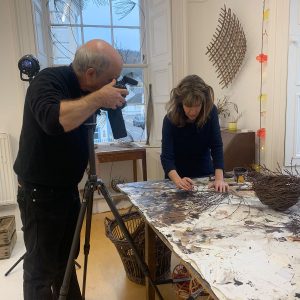 Jo Barker and Sara Brennan will not participate in the April show because they are working full out for their upcoming exhibition at Drum Castle in Aberdeen. A Considered Place is an exhibition of work by Jo Barker, Sara Brennan, Susan Mowatt, Andrea Walsh and Jane Bustin who work in tapestry, ceramics, glass, cloth and paint that will run from April 21st to November 17th.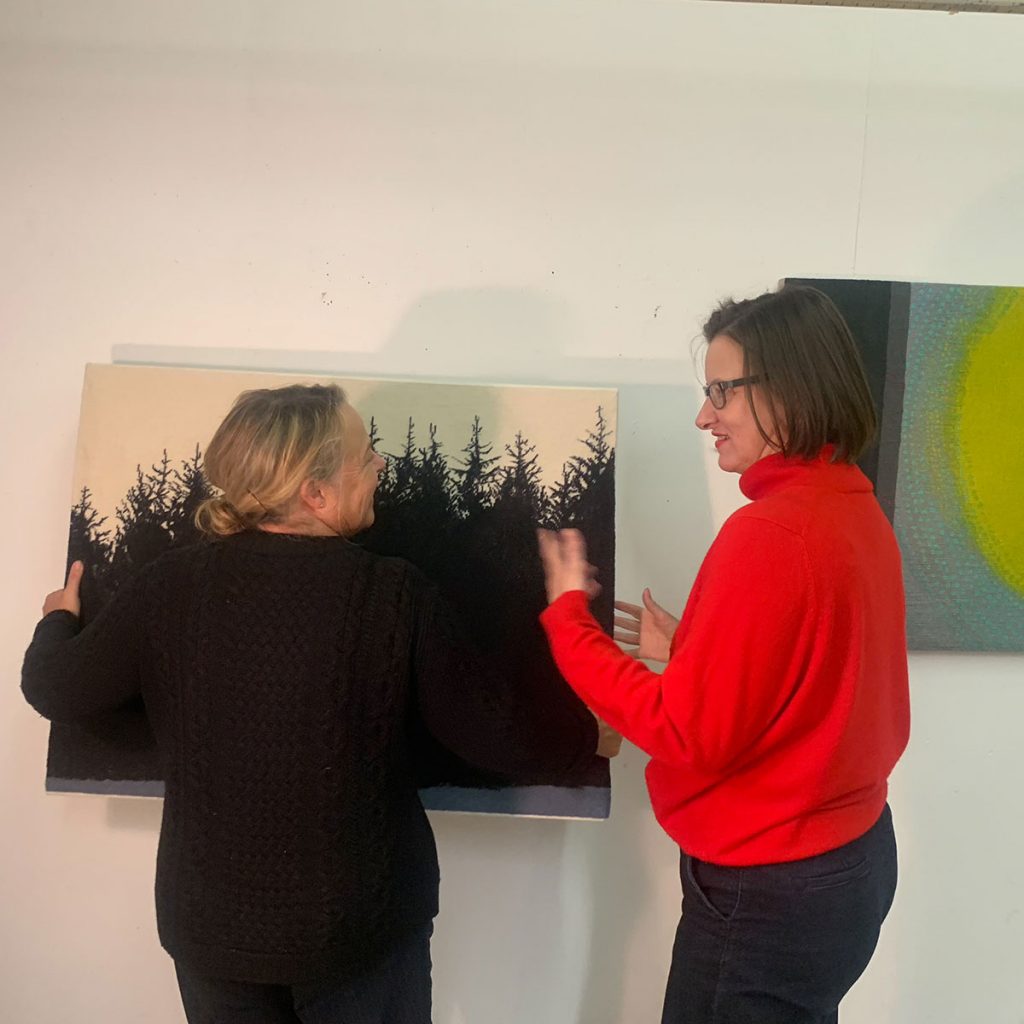 Walking around Stockbridge in Edinburgh was idyllic — George Street and Cow Gate. Restaurants were great and diverse — Scotch Corner, Wee Restaurant, Dishoom and the Blue Parrot Cantina. Our space in the Clarendon Luxury Apartments was spacious and well appointed. On our last day, we took a picturesque drive to Kirkcudbright, known as the Artists Town, to visit Lizzie Farey, coming back on a bus from Lockerbie. Lizzie works on sculptures of willow, also in an airy WASPS studio with an abundance of natural light in a pretty part of town. We are hoping Farey will be among the artists represented in Art + Identity.