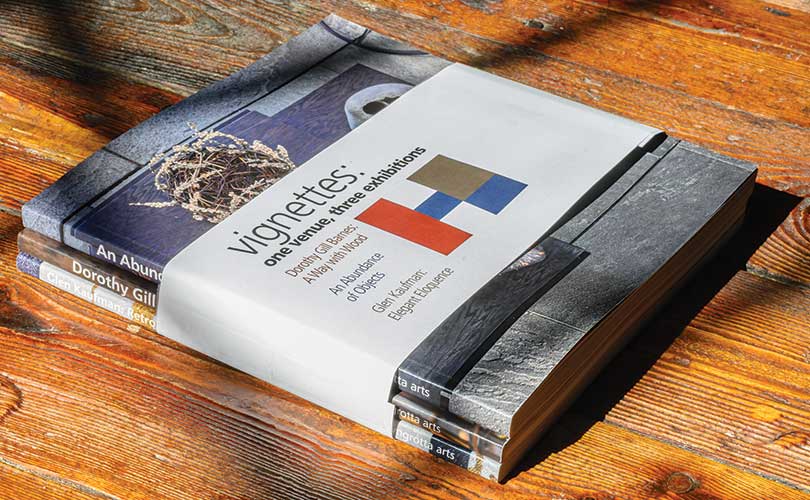 This year, we published three catalogs in conjunction with our Fall exhibition, Vignettes: one venue; three exhibitions. Plus our Spring catalog, that makes four for the year — perhaps a bit ambitious. but the subjects were well worth it. Here's a look at the three most recent volumes, now available on our website.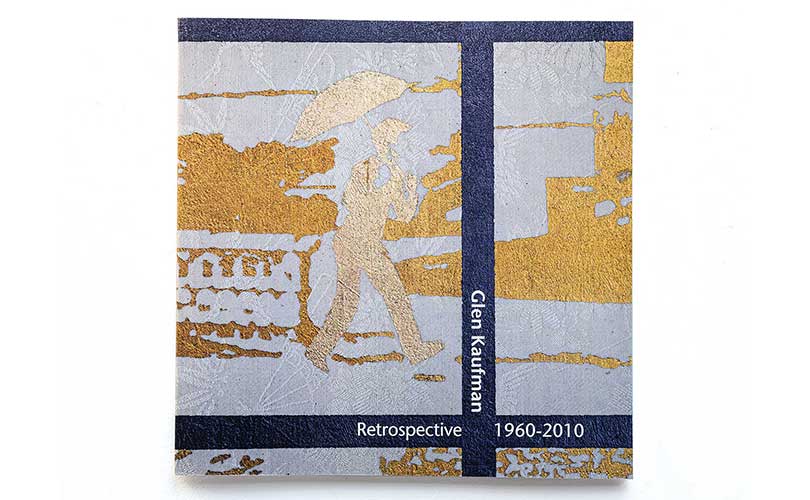 Our comprehensive Glen Kaufman catalog, Glen Kaufman: Retrospective 1960 to 2010, contains more than 90 images of work created over a 50-year period. Kaufman had a remarkable and varied career as a commercial designer, exhibiting artist, and educator. It included study, teaching and administraion at the Cranbrook Academy of Art, a Fulbright in Denmark, work at Dorothy Liebes' studio in New York City, study trips to the UK and many years managing the fiber program at the University of Georgia, where he spent half of each year in the University's study program in Japan. The catalog includes examples of work across these years including macramés and double weaves from the early years, remarkable photo-fabric weavings made with metallic inks, and collages of kimono shapes made with fabrics Kaufman found at flea markets in Japan. Also featured in the Glen Kaufman catalog, is an essay by Ashley Callahan and independent scholar an author of Crafting History: Textiles, Metals, and Ceramics at the University of Georgia. Callahan writes that, During a career as a craftsman and teacher that spanned nearly six decades, [Kaufman] developed a knowledge of the history of techniques, mastery of techniques, and distinct artistic voice that earned him extensive renown."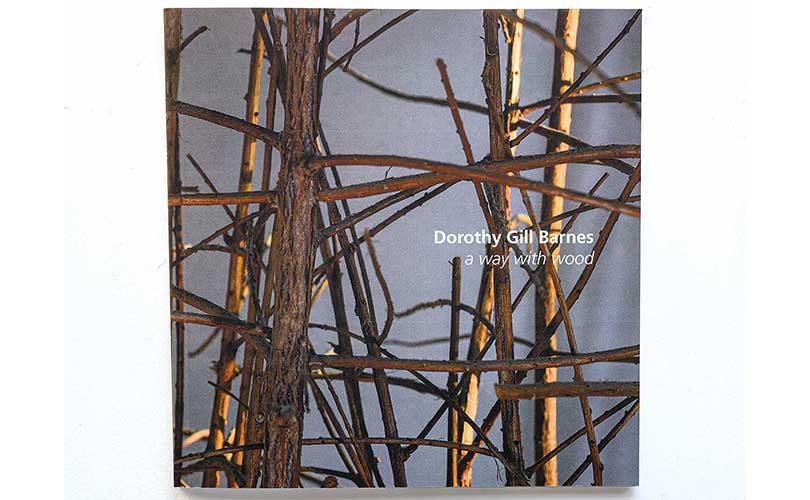 Dorothy Gill Barnes: a way with wood is also photo-rich. This volume includes works that reflect many of the techniques she mastered and innovations she pioneered. There are works involving woven bark and folded bark, works in which she used power tools, and works incorporating glass blown by students at Ohio State University. There are also examples of "dendroglyphs," works including bark that Gill harvested from trees that she had scarred months or years before. The catalog includes quotes from several observers of Barnes' work, including Ann Hamilton. Readers will also find an essay by Ann Bremner a writer and editor who worked with Barnes for many years. Barnes' environmentalism was longstanding and deeply felt, Bremner writes, "… the messages infused in her art are subtle and nuanced, guided by traditions that emphasize respect and shared responsibility for the world we live in."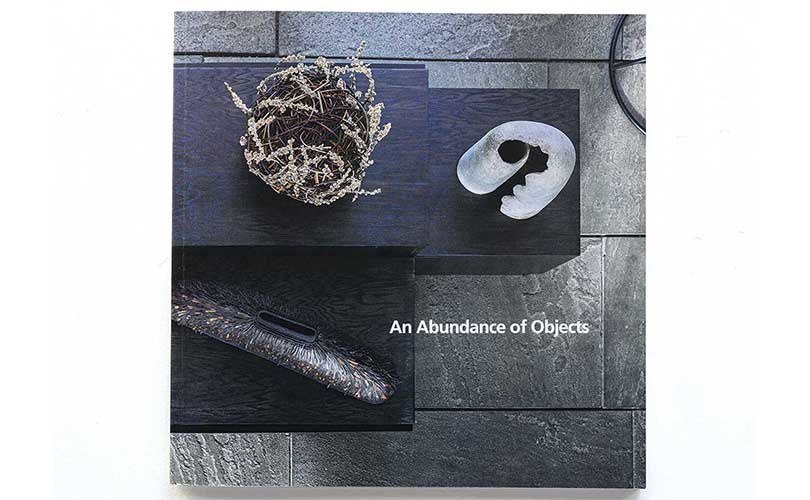 The volume promising an abundance of objects does not disappoint. An Abundance of Objects provides images of 80 intriguing objects, highlighting their appeal and attraction. These items have been made by more than 30 artists from the UK, US, Korea, Finland, Japan, Belgium, Norway, Venezuela, Canada, France, and New Zealand. Rhonda Brown added a short introduction noting the impact collecting has on clients and the desire collectors have for the handmade. "We've had our fill of disposable culture," she quotes gallerist and collector Collier Calandruccio. "and people are looking for that human connection, seeing the hand in things." The objects in Abundance are all that, intimate, engaging and each individually made.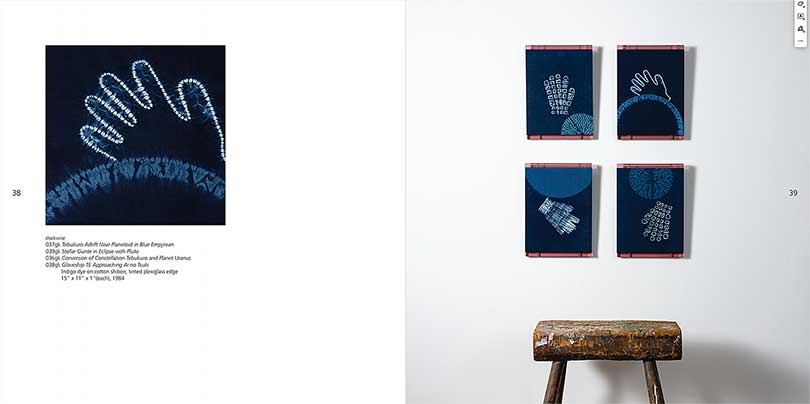 You'll find all three catalogs at browngrotta.com. You can purchase the three Vignettes catalogs as a bundle and save $15.