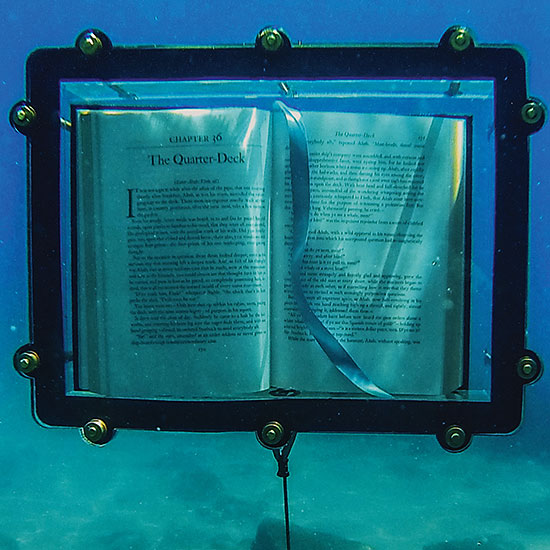 Rippling, roiling, teeming with life…Deep, dark, waiting to be explored…Water has long been a potent influence for the artists we exhibit, artists who explore its mystery and majesty in widely divergent ways. Cross Currents: Water/Art/Influence is an online exclusive exhibition on Artsy that features works reflecting rivers, oceans and life aquatic. It highlights three catalogs we have published, Of Two Minds: Artists Who Do More Than One of a Kind, vol. 38; Plunge: explorations from above and below, vol. 43 and Blue/Green: color/code/context, vol. 44 and several artists for whom water has been an inspiration. The multifaceted exhibition combines sculptures, tapestries, installation works, paintings and ceramics. Each work resides at the intersection of the maker's fascination with a variety of nautical and natural themes and the artmaking process.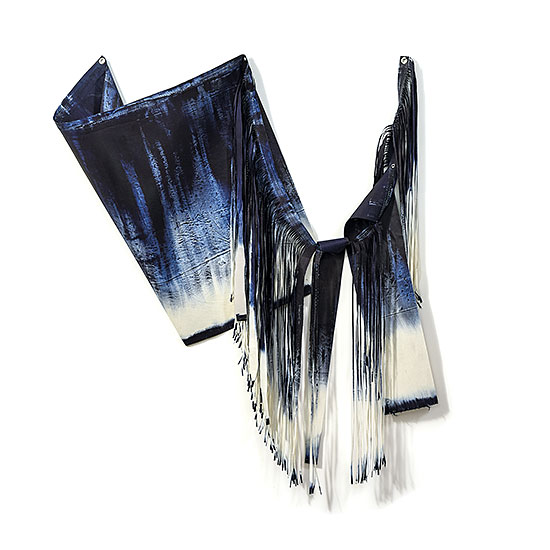 Judy Mulford's meticulously detailed sculptures, inspired by her home at the beach in California, join Grethe Wittrock's Arctica, a sculpture made from a repurposed sail from the Danish Navy. Debra Sachs' water studies evoke a sense of movement by distorting a static grid using the color blue as akin to a living thing, like the rivers and the oceans, shallow to deep, static to moving. Lawrence LaBianca creates experiences in which water is an integral part. In Skiff, an antique telephone receiver links viewers to sounds of a rushing river. Twenty-four Hours on the Roaring Fork River, Aspen, CO, is a print created by Drawing Boat, a vessel filled with river rocks that makes marks on paper when it is afloat. For What Lies Beneath/Moby Dick Book, LaBianca lowered an encased copy of Moby Dick into the water to capture an image. "I love the images that Melville created in Moby Dick, he says, "the idea of something greater below governed by forces deep within a person's soul. What Lies Beneath/Moby Dick Book draws a continuum with the idea of something great below. It also is comical and slightly absurd." Karyl Sisson works with found objects — clothespins, zippers, tapes — to create sea creature-like sculptures. In creating Haystack River Basket, Dorothy Gill Barnes was moved by the natural forms created of tree roots sculpted by rushing water.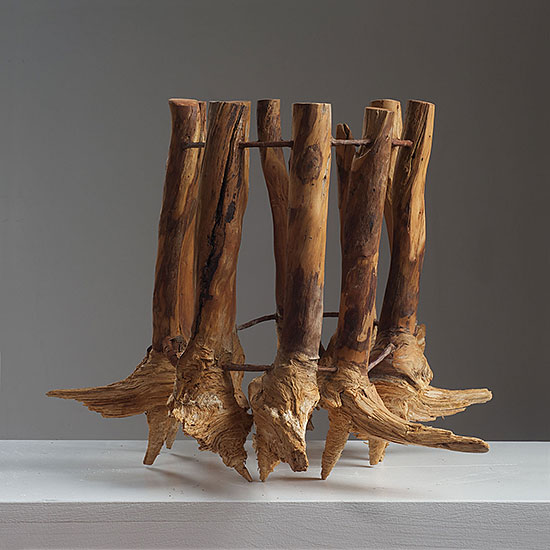 In all, the work of 21 artists will be included in Cross Currents. Some are moved by water as a natural force, for others there is a more spiritual connection, still others are interested in how Man is impacting our oceans and rivers — in each case the results are thought provoking and intriguing. One-half of the works will appear on Artsy on June 8th, the reminder will be added on June 15th: https://www.artsy.net/show/browngrotta-arts-cross-currents-water-slash-art-slash-influence.