We often meet collectors who say "I love that piece, but I have no more room." Our response — "What about your ceiling?" Work hung from above — in the center of the room, in front of a wall or window, or over a doorway can offer an exciting installation option.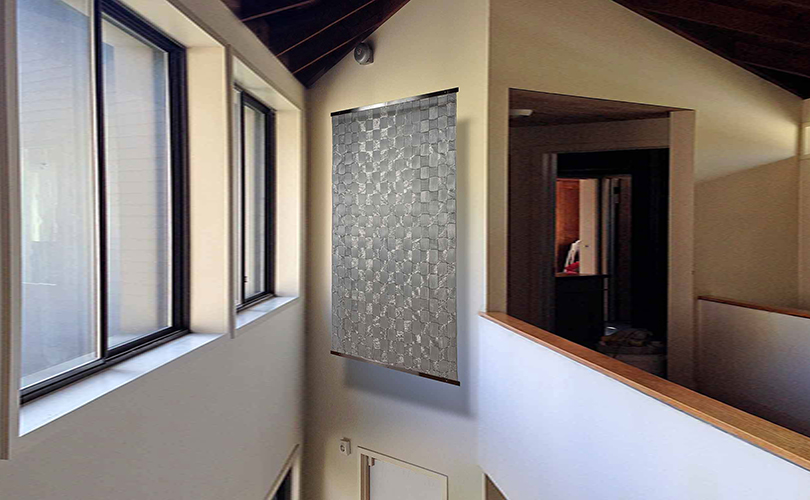 We may have anticipated what would become a decorating trend. "Suspended Art is the New Gallery Wall," claimed Apartment Therapy in 2021. "If you've been able to visit a museum or gallery safely recently (or even caught a digital exhibition), then you might have noticed that artwork is starting to move off of walls," wrote Danielle Blunder. "Framed pieces and canvases alike are being suspended straight from ceilings, and I have to say, it's an ever-so-slight — but clever — alternative to the gallery wall that I'd consider trying in my home to create an unexpected focal point." ("This Art Hanging Idea Will Make Your Favorite Pieces Look Even More Luxe," Danielle Blunder, Apartment Therapy, August 14, 2021. https://www.apartmenttherapy.com/suspending-art-from-the-ceiling-36962165.) Blunder's article gives several examples, including a designer who hung a framed photograph from the ceiling in front of a pair of heavy drapes — effectively creating a picture wall where there wasn't one. Below are examples of works that could be ceiling-installed in front of a window.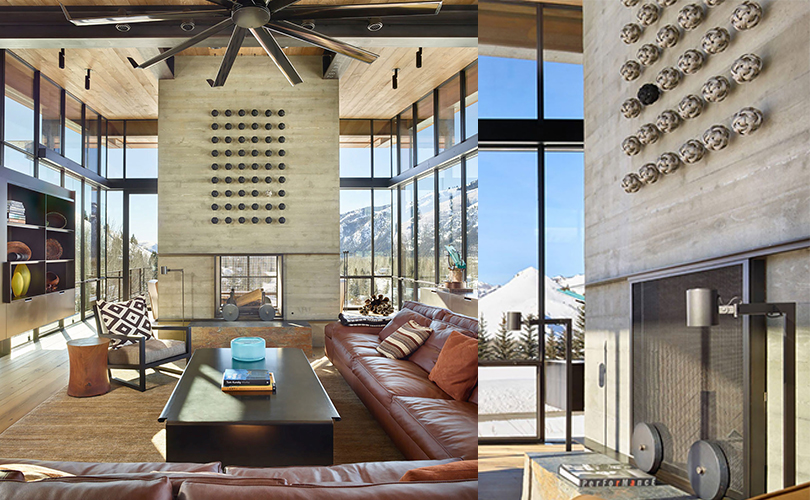 The results of a ceiling installation can be dramatic. Federica Luzzi's contemporary fiber works have hung in Renaissance spaces, creating intriguing juxtapositions. Jane Balsgaard's boats have graced churches — inspiring transcendent experiences.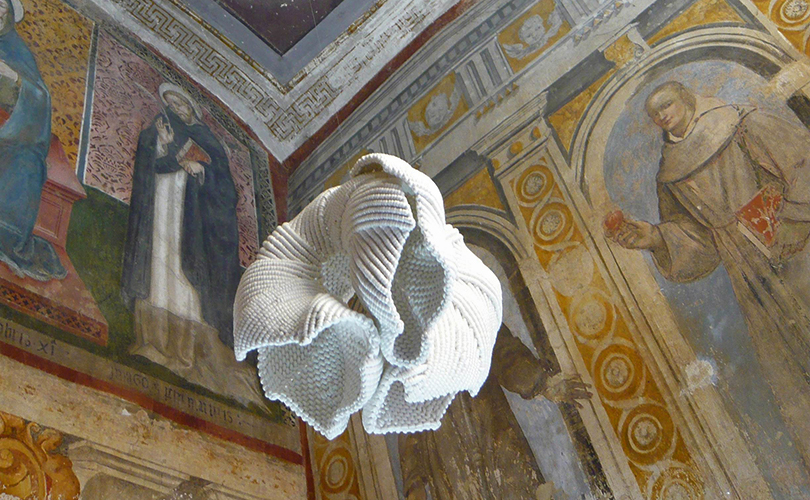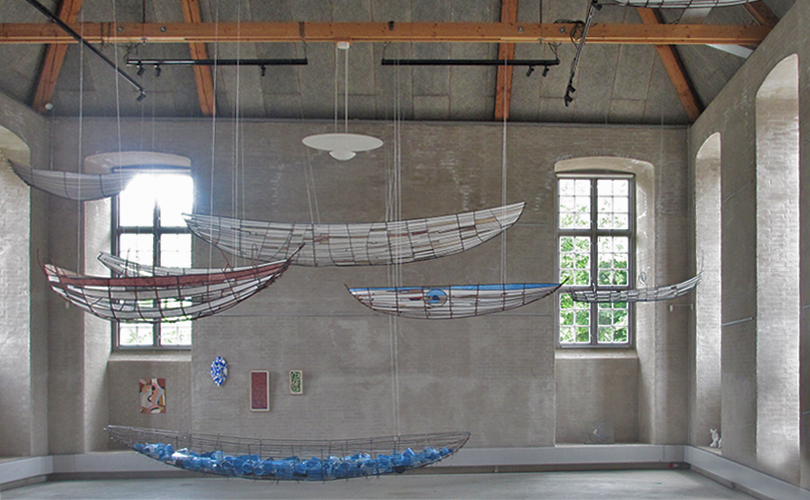 Grethe Wittrock's lofty sail works create another incentive for using ceiling space.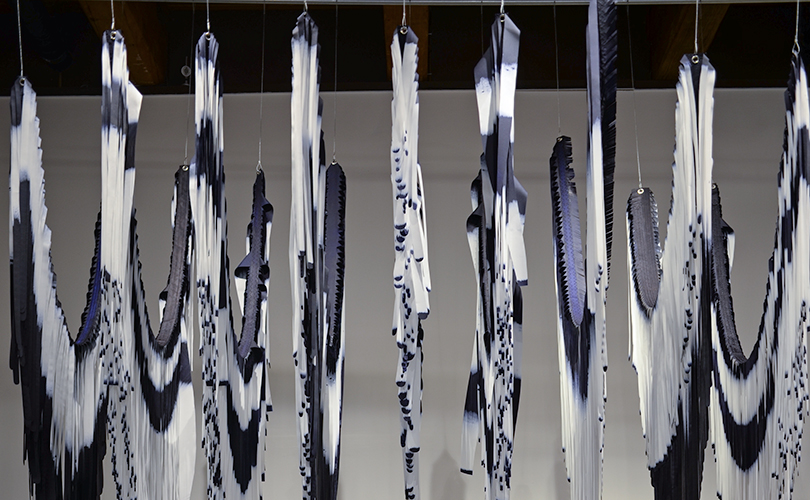 Mia Olsson's sisal panels create still one more.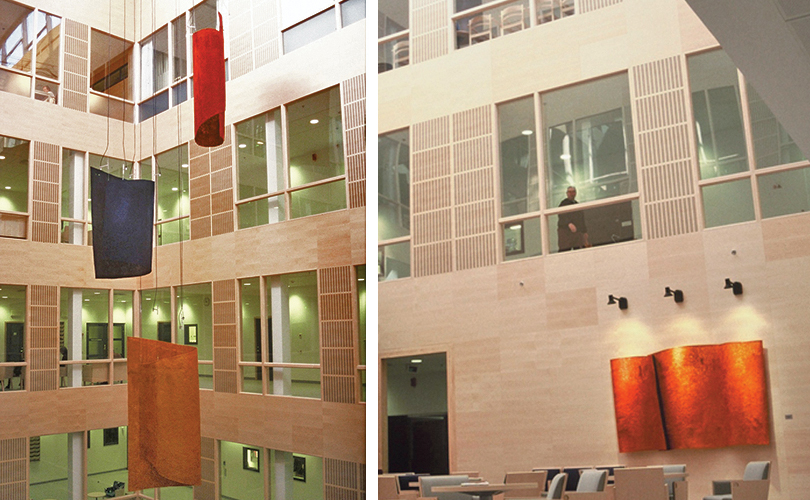 And, of course, there's always straight from the ceiling, like these works by Masakazu and Naomi Kobayashi.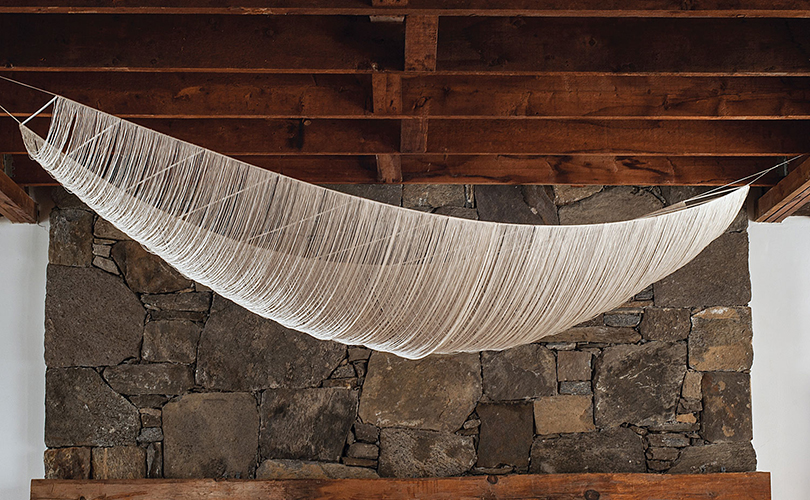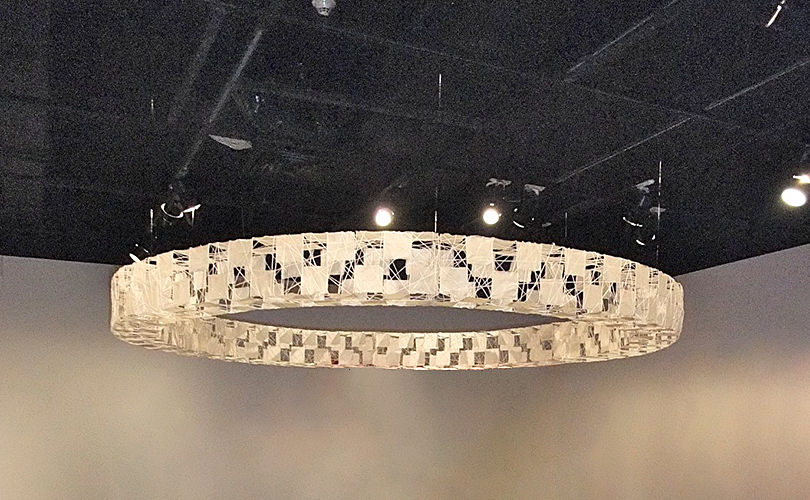 Contact us at art@browngrotta.com for ideas to create an aerial gallery in your space. Send us photos of the spot you have in mind and we can digitally install various options.