In curating and installing our current exhibition, Japandí: shared aesthetics and influences we paired works in which we saw similarities and parallels. Here are some examples of affinities we saw. Join us at Japandí through October 3rd and find your own.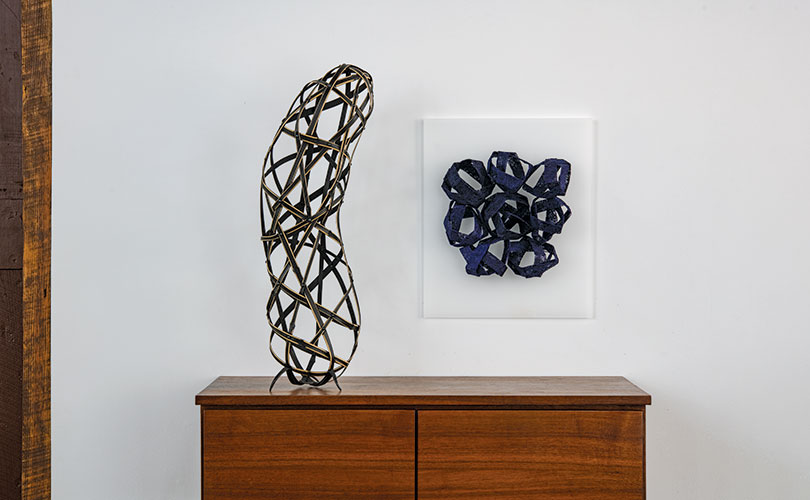 Minimalism is an aesthetic element appreciated by artists in Japan and the Nordic countries and listed as part of Japandi. Here, a minimalist work, Together, by Mia Olsson of Sweden sits aside an abstract bamboo sculpture, Ecdysis, 2019, by Jiro Yonezawa. Yonezawa uses bamboo strips to create a multitude of simple, nontraditional forms.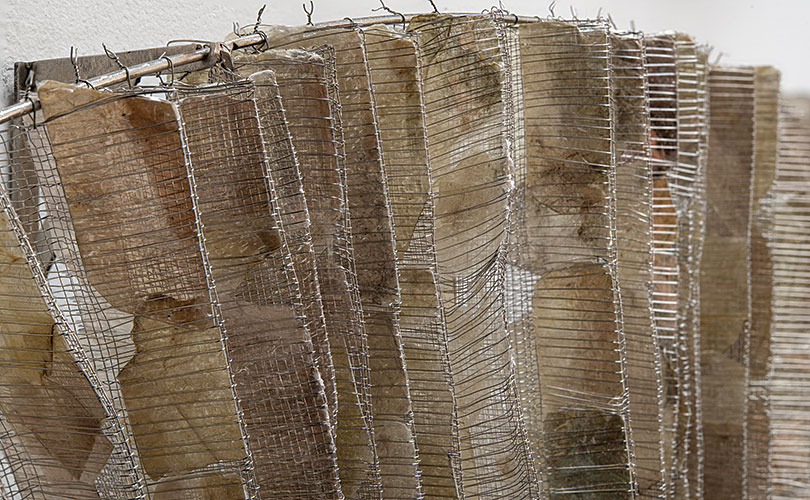 Meticulous craftsmanship is another Japandi element. Stainless steel fibers are masterfully incorporated into the work of three of the artists in this exhibition. Agneta Hobin of Finland weaves the fine threads into mesh, incorporating mica and folding the material into shapes — fans, strips and bridges. Jin-Sook So's work is informed by time spent in Korea, Sweden and Japan. She uses transparent stainless steel mesh cloth, folded, stitched, painted and electroplated to create shimmering objects for the wall or tabletop. The past and present are referenced in So's work in ways that are strikingly modern and original. She has used steel mesh to create contemporary Korean pojagi and to re-envision common objects — chairs, boxes and bowls. Kyoko Kumai of Japan spins the fibers into ethereal, silver landscapes.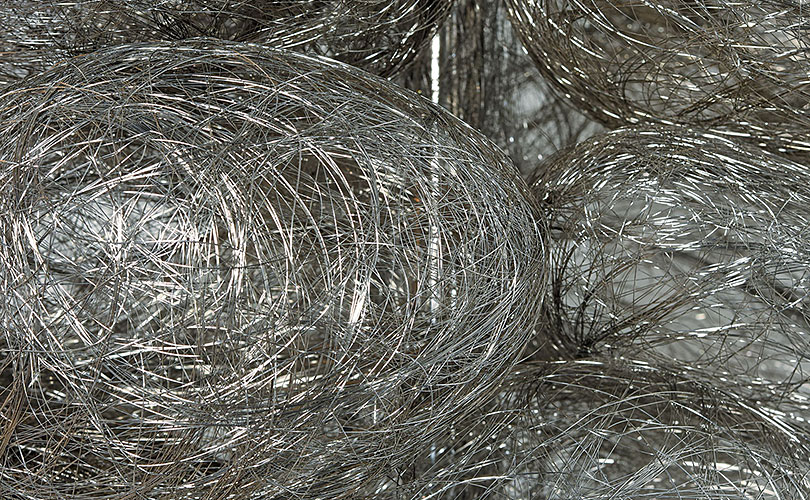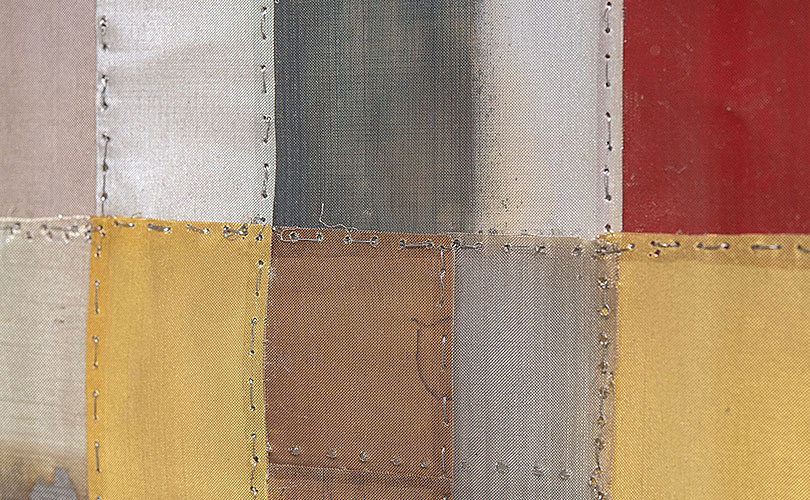 Another aspect of the Japandi approach is an appreciation of natural and sustainable materials. Both Norwegian-American Kari Lønning and Japanese artists Kazue Honma work in akebia— a vine, harvested thousands of miles apart. Here are details of Lønning's multicolored rendering of akebia and a plaited work of mulberry from Kazue Honma. Both artists highlight the wide variation of colors found in the material with which they work.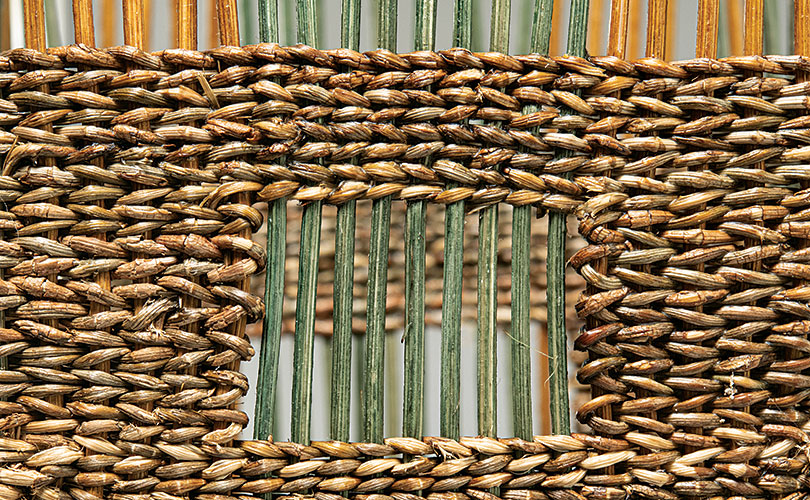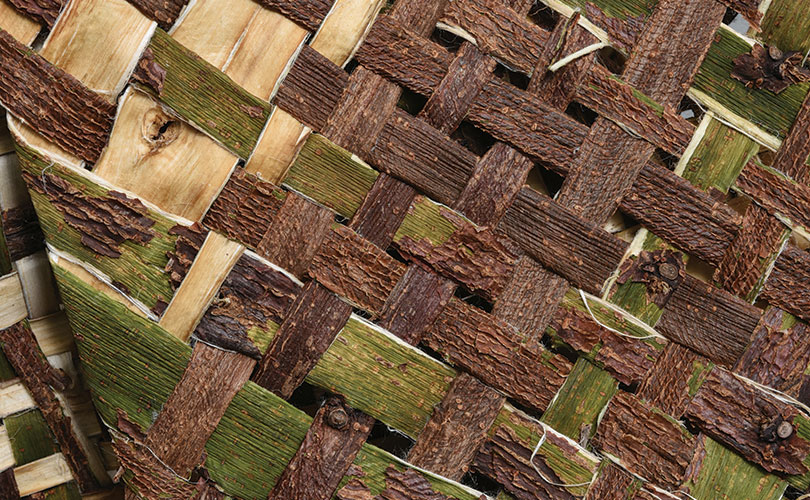 Join us at our Fall Art in the Barn exhibition, Japandí: shared aesthetics and influences through October 3rd, see our parallel pairings and envision some of your own. 39 artists present more than 150 works. browngrotta arts, 276 Ridgefield Road, Wilton, CT 06897. 
We've expanded our hours during the week.
Wednesday, September 29th through Saturday, October 2nd: 10 to 6
Sunday, October 3rd: 11 to 6
Advanced time reservations are mandatory • Masks required • Covid protocols • No high heels please (barn floors). http://www.browngrotta.com/Pages/japandi.php
A full-color catalog, Japandi: shared aesthetics and influences, is available for order at: https://store.browngrotta.com/japandi-shared-aesthetics-and-influences/