On your way to see Allies for Art: Work from NATO-related countries at browngrotta arts (October 8-16, 2022)? Here are some other venues of interest in browngrotta arts' neighborhood or nearby.
1. Aldrich: 52 Artists: A Feminist Milestone
Through January 8, 2023.
The Aldrich Contemporary Art Museum
258 Main Street
Ridgefield, CT 06877
Tel 203.438.4519
6.2 Miles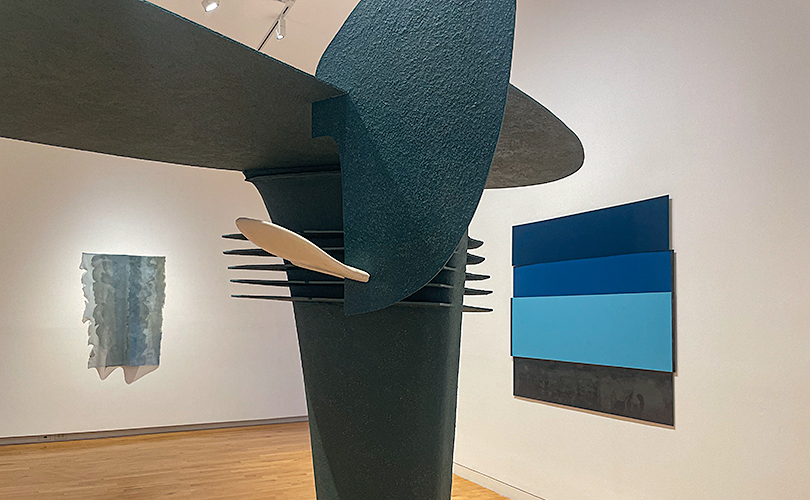 Aldrich: 52 Artists: A Feminist Milestone (https://thealdrich.org/exhibitions/52-artists-revisiting-a-feminist-milestone) celebrates the fifty-first anniversary of the historic exhibition Twenty Six Contemporary Women Artists, curated by Lucy R. Lippard and presented at The Aldrich Contemporary Art Museum in 1971. 52 Artists showcases work by the artists included in the original 1971 exhibition, alongside a new roster of 26 female identifying or nonbinary emerging artists, tracking the evolution of feminist art practices over the past five decades. 52 Artists encompasses the entirety of the Museum (approx. 8,000 sq. ft)—the first exhibition to do so in The Aldrich's new building which was inaugurated in 2004.
2. From the Pen to the Knife
From October 15 – November 27, 2022
Westport MoCA
19 Newtown Turnpike
Westport, CT 06880
Tel. 203-222-7070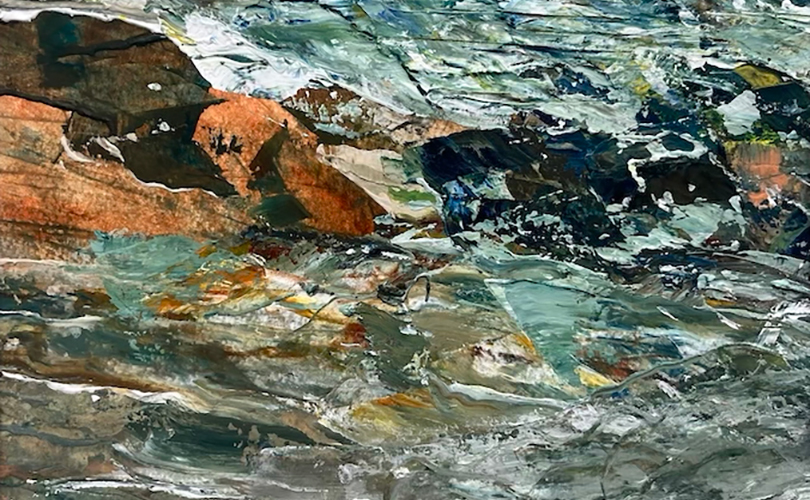 From The Pen To The Knife features the watercolor paintings of Marian Christy. Christy was a pioneer of the Knifed Watercolors® style, a process that creates original watercolors using only palette knives and puddles of paint.
3. Grace Farms
365 Lukes Wood Rd.
New Canaan, CT 06840
Tel. 203-970-1702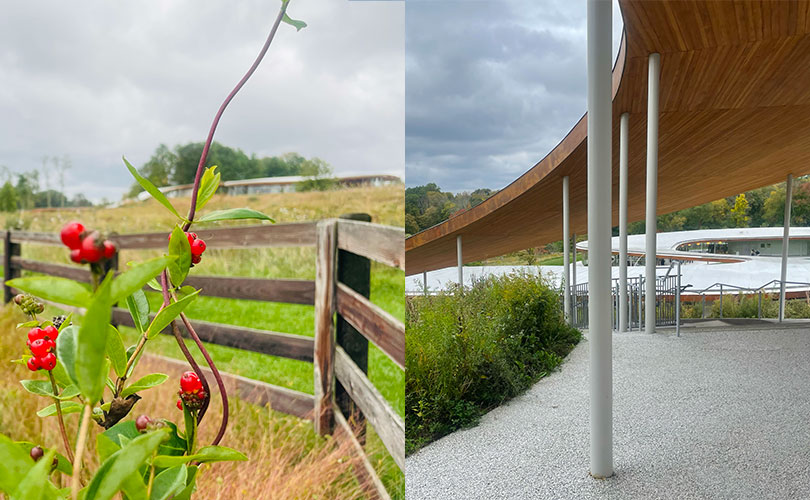 Always a rejuvenating place to visit, Grace Farms is a scenic 80-acre cultural and humanitarian center in New Canaan, Connecticut. Schedule a tour or make a reservation for one of Grace Farms' unique events. Visitors must schedule a visit in advance. Admission is free. (https://gracefarms.org/visit/)
4. Leaves: The Endangered Species of New England
Through December 1, 2022.
Fairfield University Art Museum, Bellarmine Lawn
1073 North Benson Road
Fairfield, Connecticut 06824
(203) 254-4000
(https://www.fairfield.edu/museum/leaves/)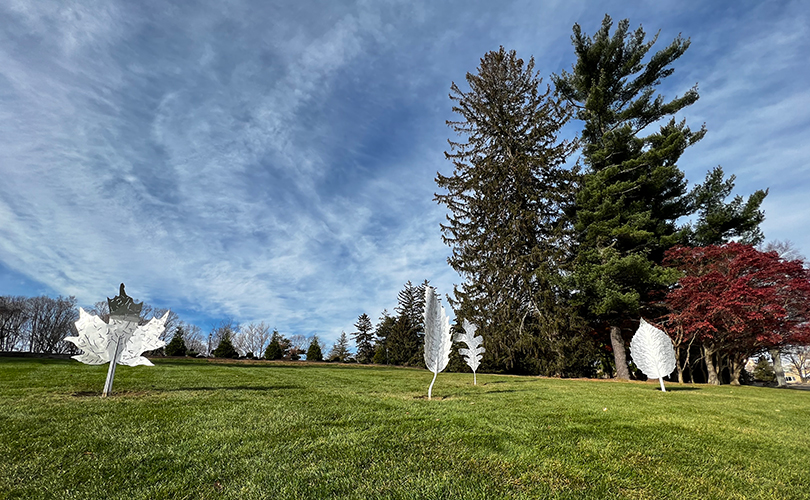 The leaves installed on the Bellarmine lawn are on loan to the Fairfield University Art Museum for the next year from the American artist Alan Sonfist (b. 1946), best known as a pioneer of the Land or Earth Art movement. These four larger-than-life aluminum sculptures of leaves were created in 2011 and represent several of New England's most beloved native trees: the American Beech, the American Chestnut, the Burr Oak, and the Sugar Maple. The sculpted leaves act as reminders to honor and protect the trees, and as a warning that failure to do so could result in their extinction.
The museum is working with the Biology Department, the Environmental Studies Program and the artist, around a series of programs to be presented in the spring of 2022 to highlight these sculptures, along with climate change and endangered species.
5. Yale Art Gallery: Three New Thematic Displays of Asian Art
1111 Chapel Street (at York Street)
New Haven, Connecticut
(203) 432-0600
(https://artgallery.yale.edu/news/three-new-thematic-displays-asian-art)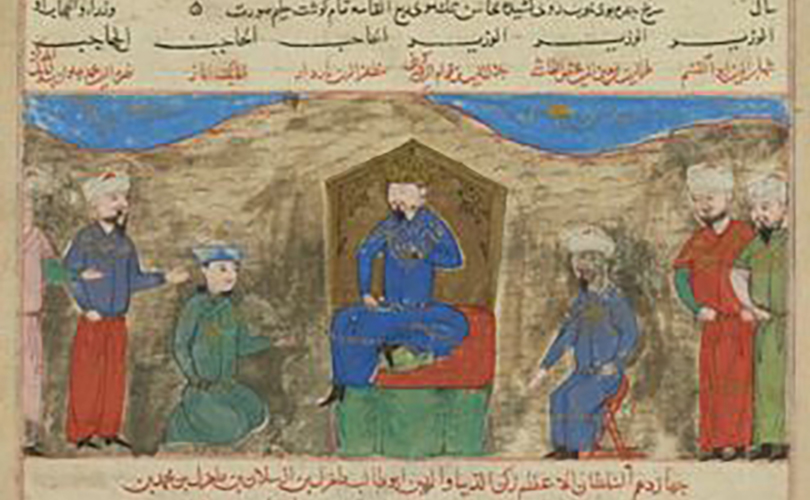 Yale Art Gallery's collection of Asian art comprises nearly 8,000 works from East Asia, South Asia, continental Southeast Asia, Iran, Iraq, and Turkey and spans the Neolithic period to the 21st century. Highlights of the collection include Chinese ceramics and paintings, Japanese paintings and prints, and Indian and Persian textiles and miniature paintings. Due to the sensitivity of these artworks to light and climate, they are rotated out roughly every six months.
On view through November are three new thematic displays of Asian Art including: Understanding an Eighteenth-Century Indian Album which brings together several manuscript pages featuring exquisite paintings of musical modes, given to Yale in 1939 and 1940. Second, Chinese Painting between War and Revolution, 1830–1950 highlights the vibrancy and experimentation with Western and Japanese visual traditions that characterized Chinese painting during the tumultuous period between the Opium War (1839–42) and the establishment of the People's Republic of China in 1949. Finally, celebrating the varied rendering of cherries in paintings, woodblock prints, lacquer, and metalwork, Sakura: Cherry Blossoms explores the longstanding Japanese fascination with the beauty of this delicate blossom as a symbol for the ephemeral nature of life and its pleasures.
Have great trip! We look forward to seeing you at browngrotta arts:
Allies for Art: Work from NATO-related countries
Saturday October 8, 11 -6
Sunday, October 9, 11-5
Monday, October 10 to Saturday October 15, 10 – 5
Sunday, October 16, 11 to 6
276 Ridgefield Road
Wilton, CT 06897
203-834-0623