Coming to Wilton, CT to see browngrotta arts' next exhibition, Crowdsourcing the Collective: a survey of textiles and mixed media art (May 7 – 15)? We have three nearby exhibitions to recommend if you want to make a day of it.
1) Amaryllis DeJesus Moleski: Portal Pieces
The Aldrich Contemporary Art Museum
258 Main Street
Ridgefield, CT 06877
Tel 203.438.4519
6.2 Miles
https://thealdrich.org/exhibitions/amaryllis-dejesus-moleski-portal-pieces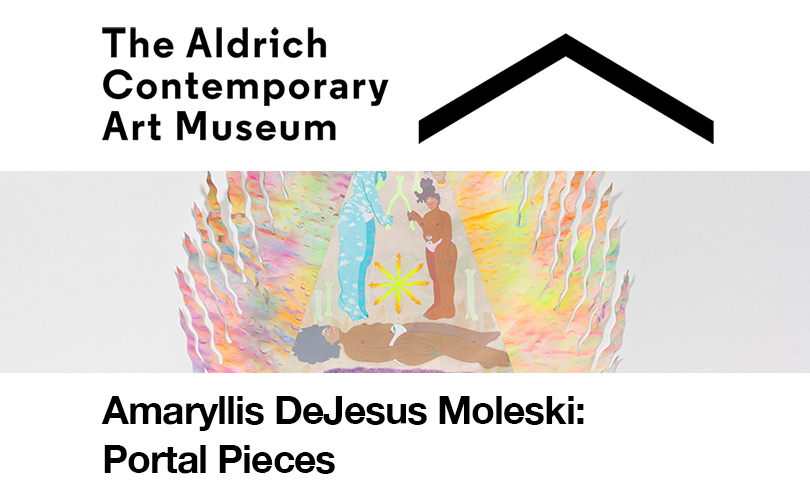 Amaryllis DeJesus Moleski: Portal Pieces is the third installment of Aldrich Projects, a single artist series that features a singular work or a focused body of work by an artist every four months on the Museum's campus. Sited in the Leir Atrium, Amaryllis DeJesus Moleski presents two large-scale works on paper: Graduation Day, 2021, and The Guardians, 2015. These two works on paper are part of an ongoing mythology that spotlight marginalized histories and femme power. Invigorated by lived and imagined experience, DeJesus Moleski's utopian storylines speak to struggle, redemption, repair, and reinvention. Amaryllis DeJesus Moleski: Portal Pieces will be on view at The Aldrich January 6 to May 15, 2022.
2) Spectrum: Renewal
Carriage Barn Arts Center
Waveny Park
681 South Avenue (Route 124)
New Canaan, CT 06840
8.6 miles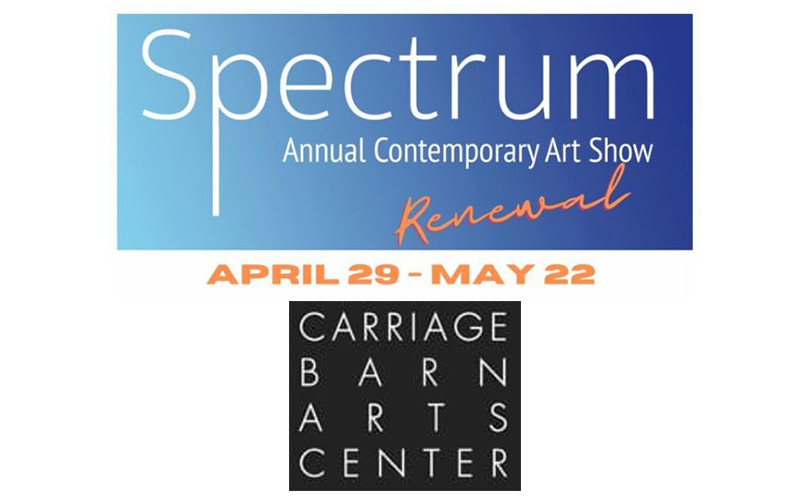 Spectrum is a juried exhibition of original, contemporary artwork by local and regional artists, and includes submissions in all media.  Guest juror, James Barron, a specialist in modern and contemporary American and European art, reviewed original works that speak to the theme of RENEWAL. 
Renewal is the driving force in life — an essential process in nature, relationships, well-being and spirituality. The exhibit will take viewers on a visual journey, revealing how artists have experienced the challenges and upheavals of recent events, and expressions of renewal and hope for the future.
Renewal will be on view from April 29th to May 22nd. The Carriage Barn will be open Wednesday through Saturday 10 am – 3 pm and Sundays 1 – 5 pm.
3) Adger Cowans: Sense and Sensibility
Fairfield University Art Museum, Bellarmine Hall Galleries
1073 North Benson Road
Fairfield, CT 06824
Tel. (203) 254-4046
15 miles
https://www.fairfield.edu/museum/adgercowans/
Adger Cowans (American, b. 1936) is a celebrated photographer whose wide-ranging work includes the civil rights movement, jazz musicians, landscape, and artistic studies of the human form, water, and light. He is also one of the founding members of Kamoinge, a Black photographers collective whose mission is to 'Honor, document, preserve and represent the history and culture of the African Diaspora with integrity and respect for humanity through the lens of Black Photographers.'
This exhibition, curated by Halima Taha, presents Cowans's use of photography to articulate the beauty within the human condition and the world we live in with over fifty images from his illustrious career.
The gallery is open Tuesday through Saturday, 11 a.m. – 4 p.m. The exhibit is up from January 28 – June 18, 2022.
We look forward to seeing you at Crowdsourcing the Collective at browngrotta arts in May. Save your space here: https://www.eventbrite.com/e/crowdsourcing-the-collective-a-survey-of-textiles-and-mixed-media-art-tickets-292520014237
Exhibition Dates/Hours
Opening & Artists Reception
Saturday, May 7th: 11AM to 6PM (300 Visitor Cap)
Remainder of the exhibition
Sunday, May 8th: 11AM to 6 PM (40 visitors/hour)
Monday, May 9th – Saturday, May 14th: 10AM to 5PM (40 visitors/hour)
Final Day
Sunday, May 15th: 11AM to 6PM (40 visitors/ hour)
Address
276 Ridgefield Road Wilton, CT 06897
(203)834-0623
Safety protocols
Eventbrite reservations strongly encouraged • We will follow current state and federal guidelines surrounding COVID-19 • As of March 1, 2022, masks are not required • We encourage you to wear a mask if your are not vaccinated or if you feel more comfortable doing so • No narrow heels please (barn floors)