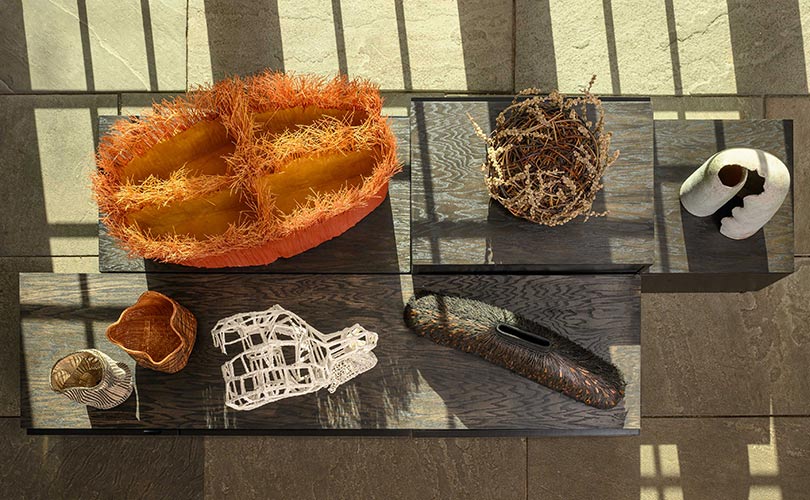 We've found that objects — art, collectibles, mementos — contain magic. The right object in the right space has the power to prompt memories, evoke feelings, and exert a palpable energy on one's surroundings. As Monica Khemsurov and Jill Singer, authors of How to Live With Objects: A Guide to More Meaningful Interiors (Clarkson Potter 2023), observe, "It matters less whether your interior is perfectly appointed and more that it's authentically personal, unique, and filled with the objects you feel a connection to …. Imbued with the stories of where they came from and why we chose them, our objects radiate meaning into our space, triggering us to remember, feel, or think while giving our guests a tangible sense of our personality."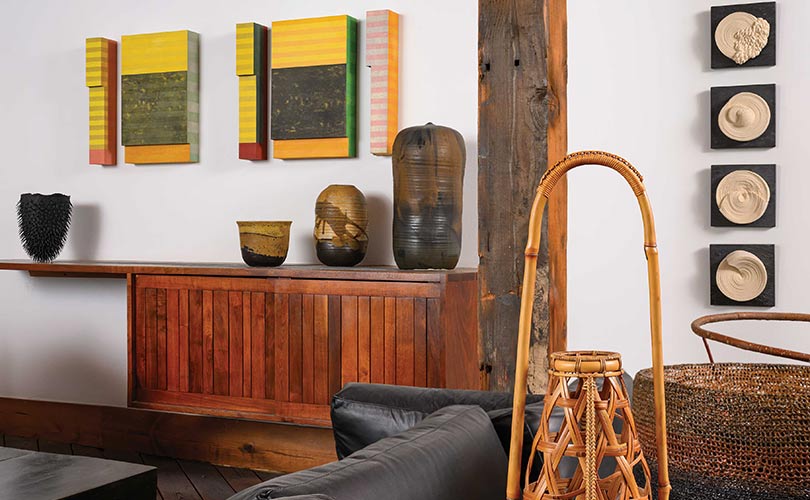 An Abundance of Objects (October 7 – 15, browngrotta arts, Wilton, CT) celebrates that power. In it we have combined an eclectic collection of sculptures, ceramics, baskets, and mixed media works that inspire awe, admiration, and, sometimes, sheer delight. Glowing wall-hung silk cubes by Kiyomi Iwata share the gallery with woven "quivers" by Gary Trentham,  a vessel of tickets from Karyl Sisson, an elegant, asymmetrical form of clay by Yasuhisa Kohyama, and a folded textile cast in bronze by Eduardo Portillo and Maria Dávila.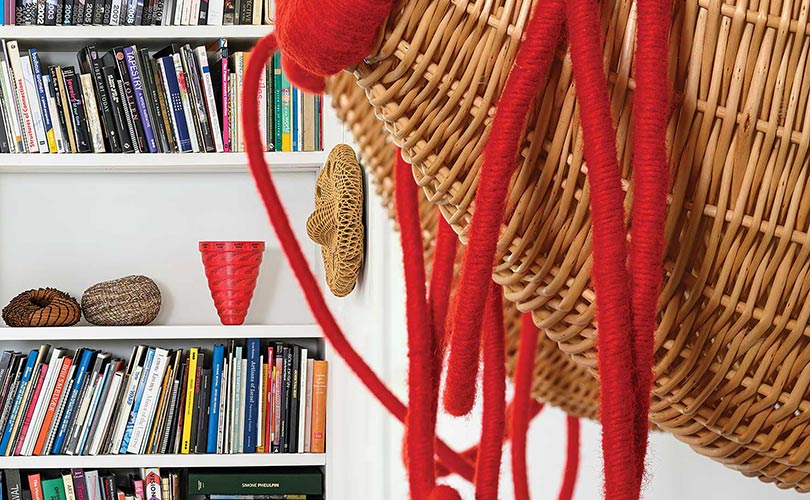 Dedicated to the meticulously crafted and conceived, browngrotta arts is a unique source for impactful objets d'art. We promote the work of more than 100 artists from 32 countries, Our curation is a partnership — every item exhibited by browngrotta arts has been approved by both co-curators. It must be a piece each co-curator wants to live with and which gives us a spark of enjoyment that we want to share with gallery visitors. We've found a receptive audience for this approach. "It's about the juxtaposition," designer Pina Manzone says of the works found here, "the yin and the yang, the hard and the soft. Modern design has the feel of the handmade but it's smooth and organized. These objects are tactile."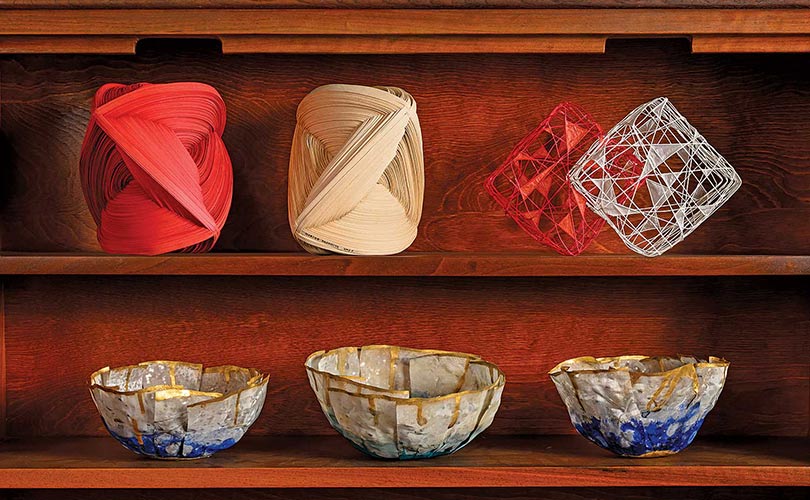 In An Abundance of Objects there is much to admire and desire. There are works that reference nature, like Norie Hatakeyama's wall-hung Complex Plaiting Two-force, which resembles an organic item, like coral or honeycomb. There are works that pay homage to past techniques like Tim Johnson's Wall Pocket, using an ancient techniques that pairs daubing earth, ashes, and natural resins on a woven structure, and Willa Rogers's basket of coiled pine needles a technique used by Native Americans and others. Still others, including Stéphanie Jacques's one-legged figure, reimagine the human form. 
There are dozens of objects in Abundance. We hope this grouping will further collecting narratives and, for some, unleash the transformative magic that objects contain.
Schedule your visit on Eventbrite.