So many exhibitions to visit this Spring from Sweden, Australia and the UK to California, Washington and New York — and two in Connecticut. Check them out.
Beauty and the Unexpected
Modern and Contemporary American Crafts
National Museum
Södra Blasieholmshamnen 2
Stockholm, Sweden
March 30, 2023 – January 21, 2024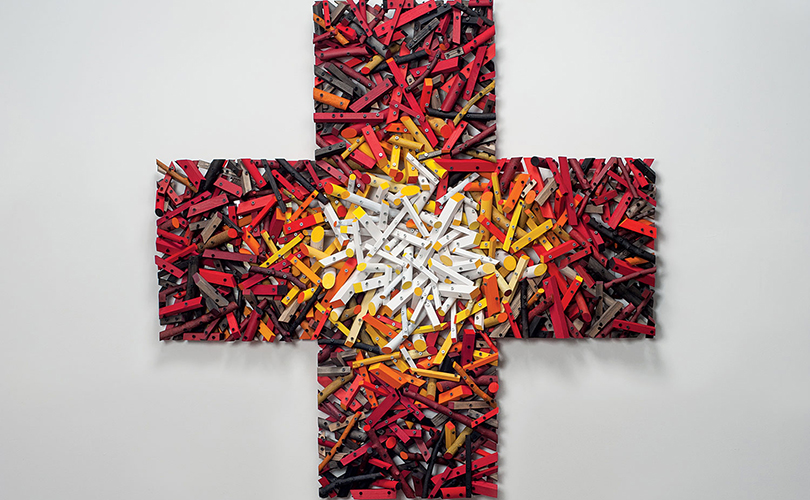 National Museum has invited Helen W. Drutt English, pioneering craft educator and gallerist of American Modern and Contemporary Crafts since the 1960s, to assemble a collection of objects drawn from the field of "American Crafts." The selection of 81 works from the 1950s until today will in future enrich National Museum's collections and will provide a possibility to look at American Crafts in the Nordic context.
International Textile Art Biennale
(Fibre Arts Australia)
Emu Park Art Gallery
EMU Park
13 Hill Street
Queensland, Australia
From April 15 – June 10, 2023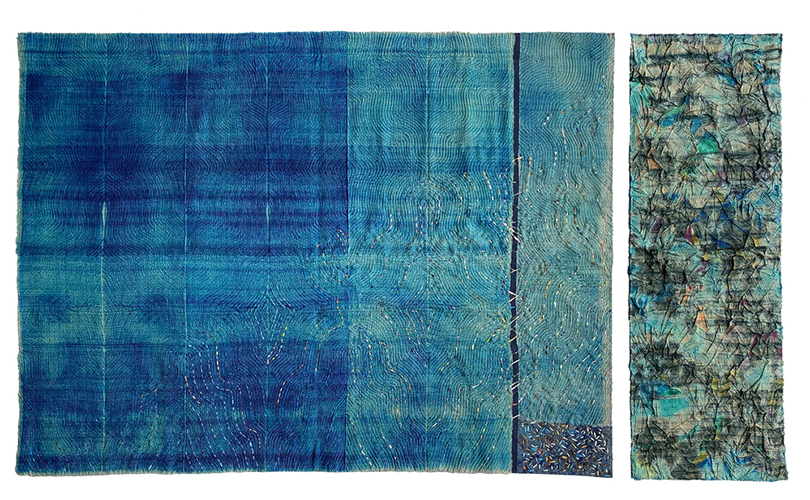 Fibre Arts Australia is highlighting the contemporary practice within Art Textiles as an art form.
​The International Art Textile Biennale (IATB) seeks to exhibit the best of contemporary art textiles and invited submissions, from Australia and Internationally, that reflect a wide range of works related to the textile medium. Thirty-five artists were selected to participate, including Neha Puri Dhir. The works are exhibited at various locations throughout Australia.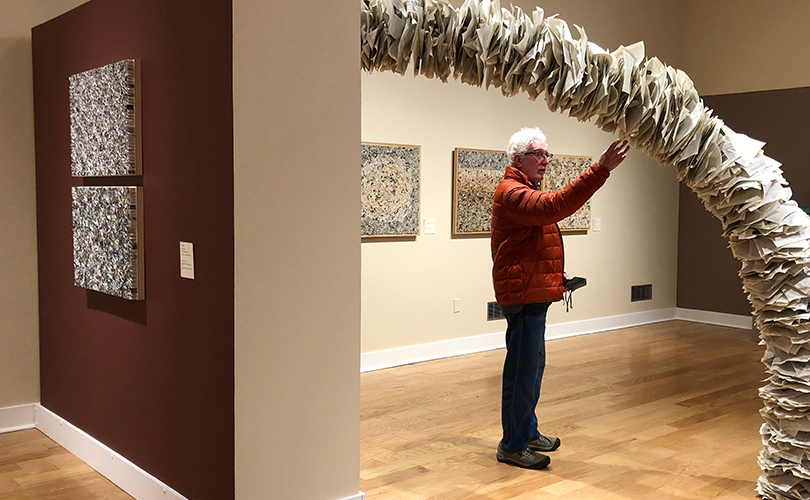 Paper Town
Fitchburg Art Museum
185 Elm Street
Fitchburg, MA 01420
Through June 4, 2023
This exhibition takes paper out of the two-dimensional into a world that is fantastical, intricate, colorful, and personal. Inspired by the materiality of paper and the metamorphic quality of the papermaking process, Paper Town explores paper in pulp, cast, folded, and cut forms. The exhibition includes artwork by several artists located in New England: May Babcock, Erik and Martin Demaine, Andrea Dezsö, Tory Fair, Hong Hong, Fred Liang, Michelle Samour, Heidi Whitman and browngrotta artist Wendy Wahl.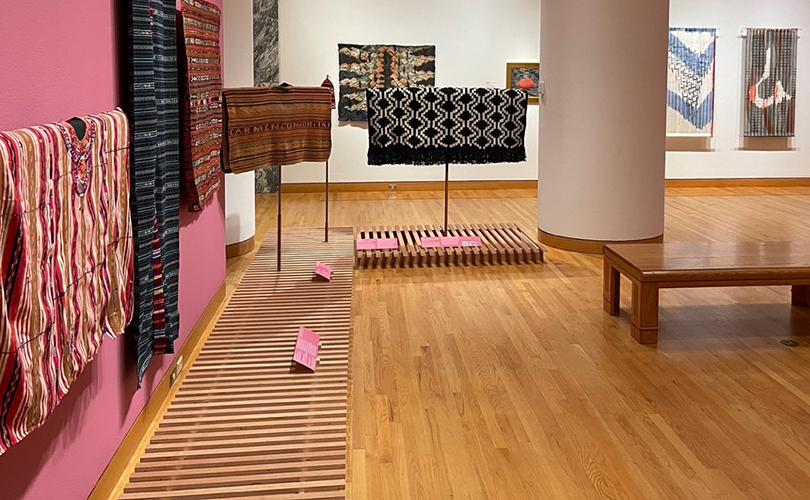 Ikat: A World of Compelling Cloth
Seattle Art Museum
1300 First Avenue
Seattle, WA 98101
Through May 29, 2023
Visitors to Ikat: A World of Compelling Cloth, will enter the woven world of ikat, a complex textile pattern that knows no borders. Presenting over 100 textiles from the museum's global collection with gifts and loans from a dedicated Seattle-area collector, Ikat: A World of Compelling Cloth is an introduction to the meticulous and time-honored processes of dyeing threads to create complicated hand-weaving. Contemporary work in the exhibition includes tapestries by Polly Barton and James Bassler, and an extraordinary installation by Rowland Ricketts.
Connective Threads
Palos Verde Cultural Center
Fiber Art from Southern California
Curated by Carrie Burckle and Jo Lauria
Through April 15, 2023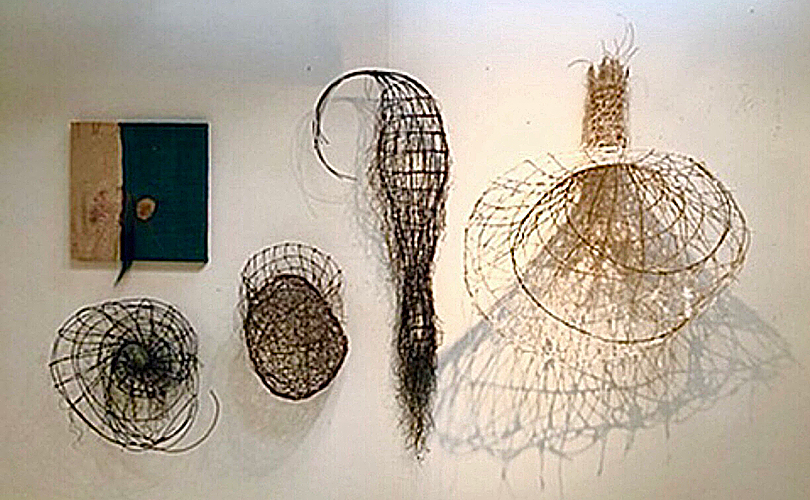 Connective Threads provides a window into what is currently engaging fiber artists, even as this discipline continues to evolve and change. Emanating from artists' studios in Southern California, the exhibition offers unique perspectives on the complicated identities of fiber art as a genre. Collectively they offer a penetrating examination of fiber's possibilities. Exhibiting artists include Jim Bassler, Cameron Taylor-Brown, Ben Cuevas, Mary Little, Michael F. Rohde, and Carol Shaw-Sutton.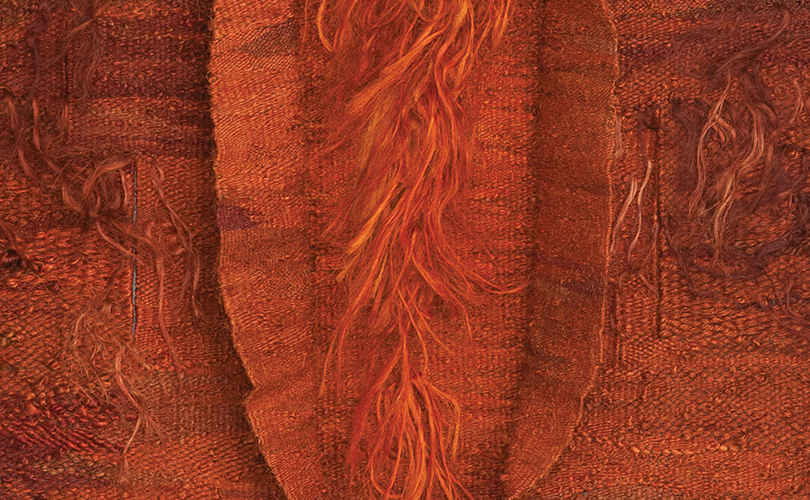 In the '60s and '70s, the Polish artist Magdalena Abakanowicz created radical sculptures from woven fibers. They were soft, not hard; ambiguous and organic; towering works that hung from the ceiling and pioneered a new form of installation. They became known as the "Abakans." Many of the most significant Abakans are brought together at the Tate Modern in a forest-like display in a 64-meter long gallery space.
The exhibition explores this transformative period of Abakanowicz's practice when her woven forms came off the wall and into three-dimensional space. With these works she brought soft, fibrous forms into a new relationship with sculpture. A selection of early textile pieces and her little-known drawings are also on show.
And of course, there are the four "don't miss" events browngrotta arts is involved in this Spring.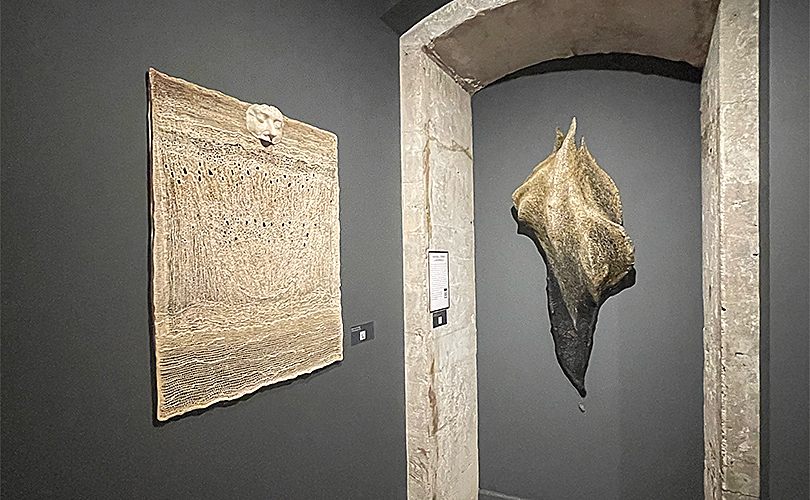 Norma Minkowitz: Body to Soul
Fairfield University Art Gallery
Bellarmine Hall
Fairfield, CT
Through April 6, 2023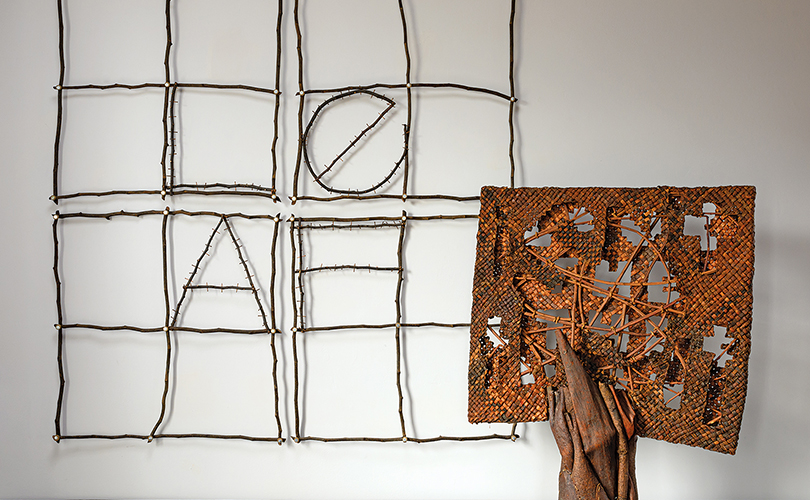 Wordplay: Messages in Branches & Bark
Flinn Gallery: Greenwich Library
101 West Putnam Avenue
Greenwich, CT
March 30 – May 10, 2023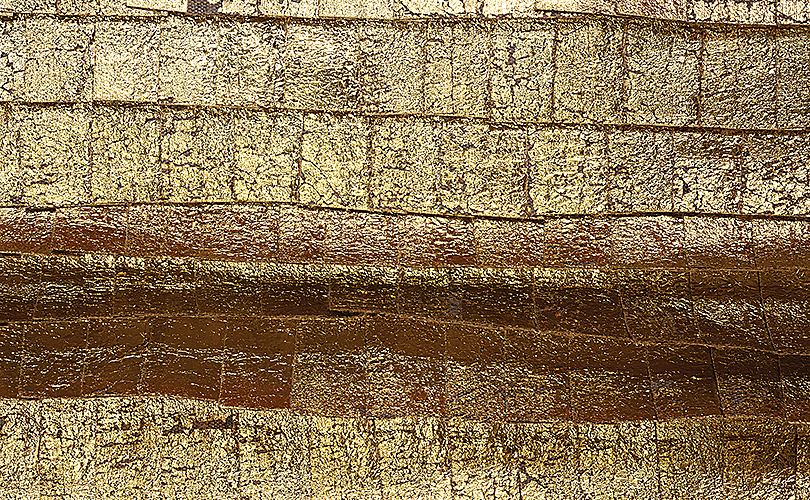 And last, but not least, our Spring Art in the Barn at browngrotta arts: