Happily, craft is resurgent, appreciation at a high point. The focus at browngrotta arts is art — one-of-kind, museum-quality art works made with attention to the hand and technique. But we are also advocates of adding handcrafted and mindfully made items to enhance every aspect of one's life.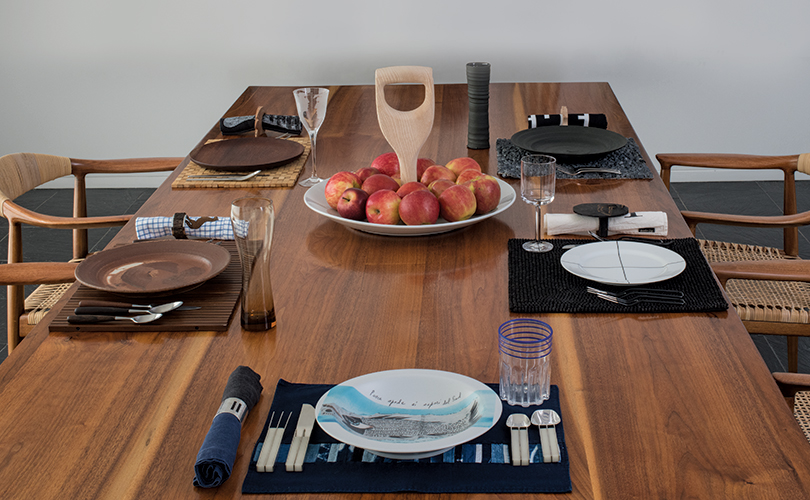 We were involved with The Grotta Home by Richard Meier: a marriage of architecture and art (Arnoldsche Art Publishers, Stuttgart, Germany, 2019) — the book and the lives it chronicles. The book tells the story of Sandy and Lou Grotta who created, as Glenn Adamson explained, "a place for living with things, as well as looking at them, a place where craft can be appreciated for all its qualities: not just its stylistic and conceptual aspects, but how it feels in the hands." ("A Vessel for Living," The Grotta Home, p. 146). From tableware to pillows and throws, baskets for storage, and handmade furniture, clothing and even walking sticks, the Grottas chose things they loved to fit into a home they loved. When the Grottas began acquiring craft items 60 years ago it was a challenge to find working craftspeople — they did a lot of research. Today, however, thanks in part to the internet, it is easier to find such work. "Helped by this ease of distribution, a whole new generation of artisans is emerging," says Adamson,"whose commitment to form and function recalls (and in many cases is directly inspired by) the great work produced in America in the 1950s and 1960s."
Here, we suggest some sources that have caught our attention — but there are so many more. Use this as just a suggestive first step … set off on an exploration of your own, the journey, as the Grottas found, was more than half the fun.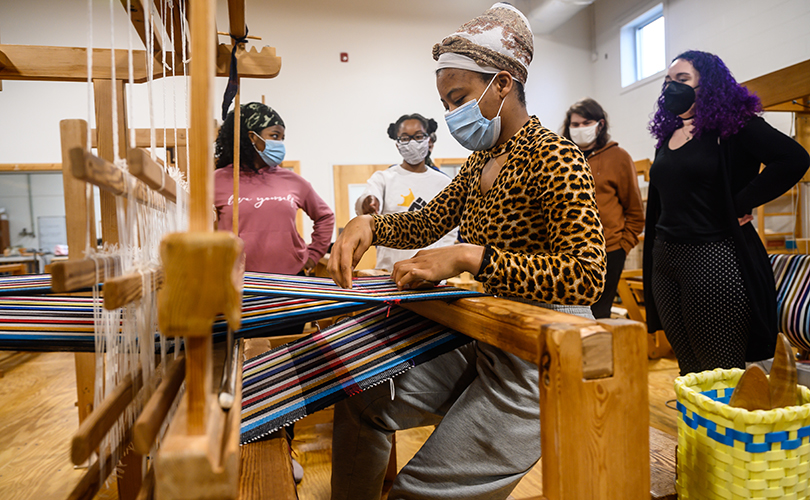 Contemporary furniture and housewares brand, Design Within Reach, profiled Berea College in February. The College, in Kentucky, was founded by an abolitionist minister in 1855, was the first interracial, coeducational college in the South. It's now tuition-free via a work-study arrangement, featuring a crafts program in which students create weaving, woodworking, and ceramics products that are then sold to help support the school. Remarkably, no student pays tution. In 2018, the College invited industrial designer Stephen Burks to collaborate. "Today, student craft is no longer just a factory of student labor," he told DWR, "as it had been for nearly 100 years, but is transitioning into an academic program producing open-ended products." The Crafting With Diversity collection is the result. Sold exclusively through DWR, it offers crafts interpreted in a modern way – for example, the Community Basket, fashioned from white oak bands joined together by sturdy aluminum links, or the striking Pixel table linens made of handwoven cotton. The full proceeds from all sales of the Crafting Diversity Collection will benefit Berea College. 
DWR has also partnered with Bolé Road Textiles which creates modern reinterpretations of traditional Ethiopian weaving motifs using heritage craft techniques. To realize her vision, founder Hana Getachew, born in Addis Abba and now in New York, enlists a network of Ethiopian weaving collectives and emerging women-led businesses in this growing handwoven industry. The resulting textiles are a testament to Ethiopia's generational weaving traditions, its centuries-old craft techniques, and Getachew's ambition to preserve and develop this rich legacy. "My long-term vision is to transform the industry into something that young weavers aspire to enter," says Getachew. "I'd like to see handweaving be admired and considered a skilled and valuable profession. It needs to be treasured and recognized for what it is: an art form."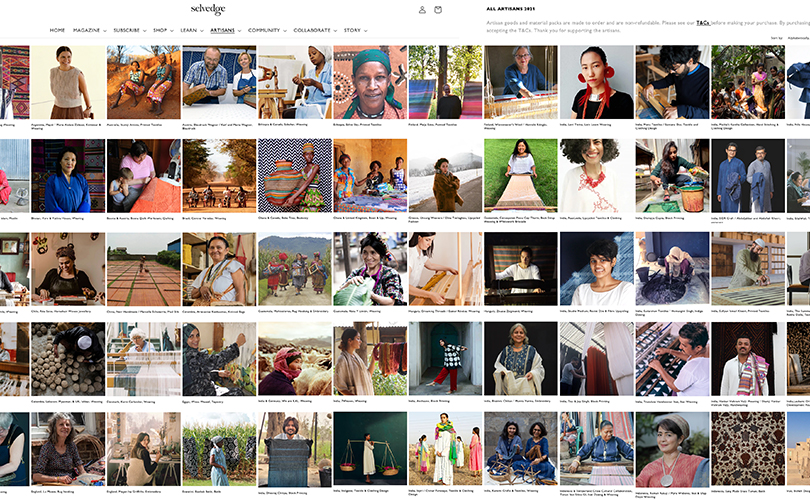 The artisan marketplace offered by selvedge magazine is a global A to Z — Argentina to Zambia — source for consciously created works. There are portraits of the artisans and talks and  videos on the selvedge website. You'll find dozens of objects that interest and delight there — from exuberant baskets by Baba Tree Basketry in Ghana and Canada to exquisite sweaters created by Maria Abdala Zolezzi, Knitwear & Weaving from Argentina.
A US craftsman that we've been watching for several years is Doug Johnston who creates coiled baskets and bowls.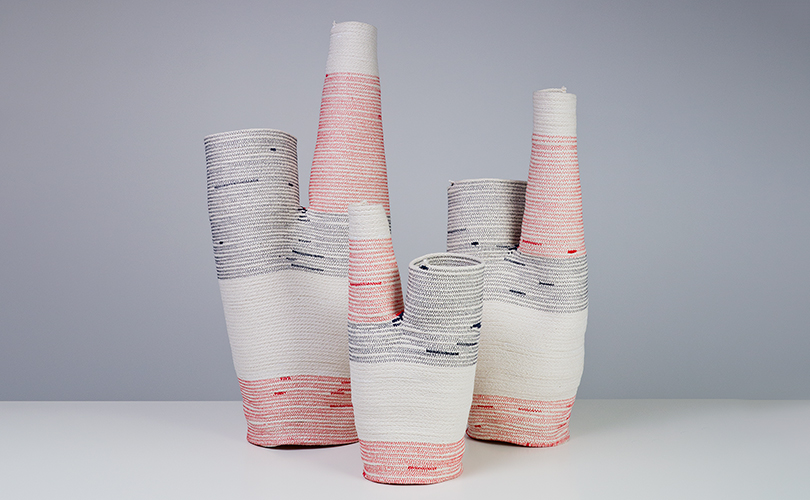 Another comprehensive source for purposefully created design is the The Citizenry. The company believes our personal spaces, "deserve designs with a soul, a story, and a purpose." They travel to various countries, establishing sustainable relationships with artisans working only local materials. They site their commitment to providing fair wages, happy working environments, and sustaining grants to enable their artisan partners are able to take their businesses to new places and to offer high-quality handmade goods at reasonable prices.
The Grottas often wondered, "Why doesn't everyone live surrounded by handcrafted things?" Adamson agrees that it is a good question. "After all, buying handmade doesn't have to be all that expensive. It provides satisfaction on levels beyond the purely aesthetic. And incidentally, it provides support to people who bring beauty into the world." In a society awash with cheaply made, disposable objects, Adamson adds, the Grottas' commitment to craftspeople and their creativity is worth replicating.