Rhonda spent five great days in Vancouver last month. Here's her report: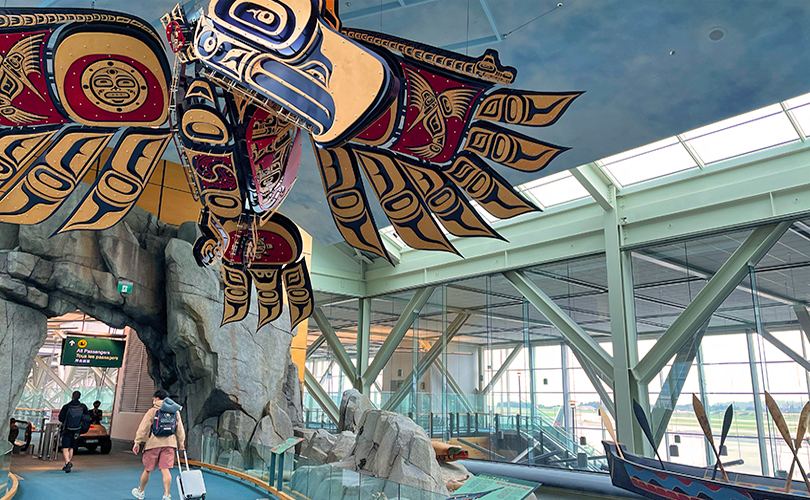 The artistic experiences began as soon as I disembarked at Vancouver International Airport. A rainforest experience has been recreated there, complete with birdsong, framed by a dramatic First Nations' sculpture in the air.
The visual feast continues outside. Like any good buffet, the offerings are numerous and varied — natural beauty vies with and public art everywhere one looks.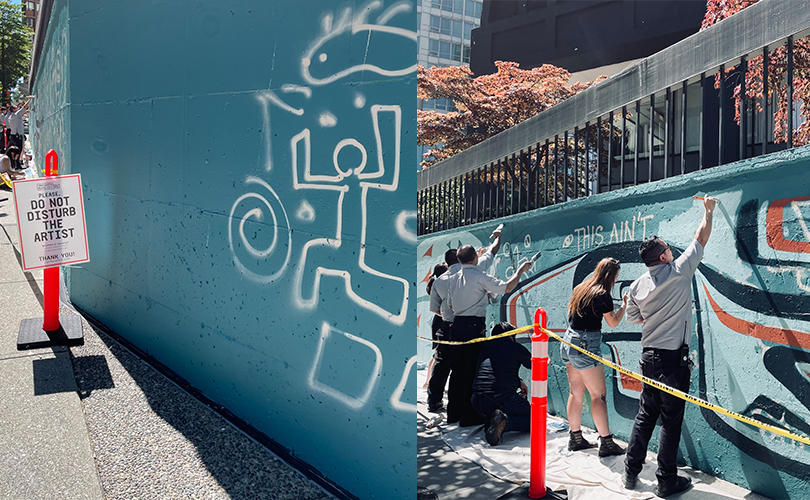 There are exciting and colorful murals on buildings large and small. Vancouver hosts an annual Mural Festival: https://vanmuralfest.ca. This year's will last 11 days and sponsor 30 murals in eight neighborhoods. I came across a group of muralists near Stanley Park, protected by a Do Not Disturb the Artist sign.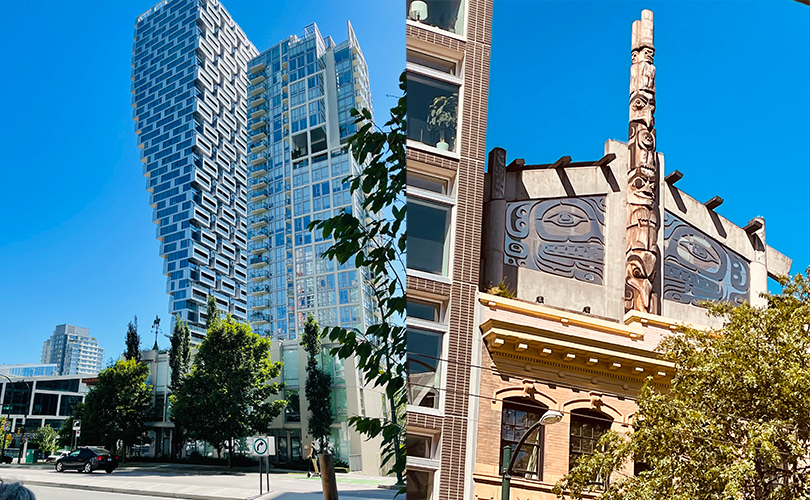 The architecture of Vancouver is wildly diverse —a combination of modern architectural styles, ranging from the 20th century Edwardian style to the 21st century modernist style. Arthur Erickson was a pioneer of the West Coast style which sought to integrate the natural environment into building design. Major stylistic influences were International Style, open space plans of Japanese architecture, the work of Frank Lloyd Wright and the work and talks given in Vancouver by Californian Richard Neutra. Erickson, Canada's most influential architect, often worked with browngrotta arts' first artist, Mariette Rousseau-Vermette, including the Roy Thomson Hall in Toronto and the Canadian Embassy in Washington, DC.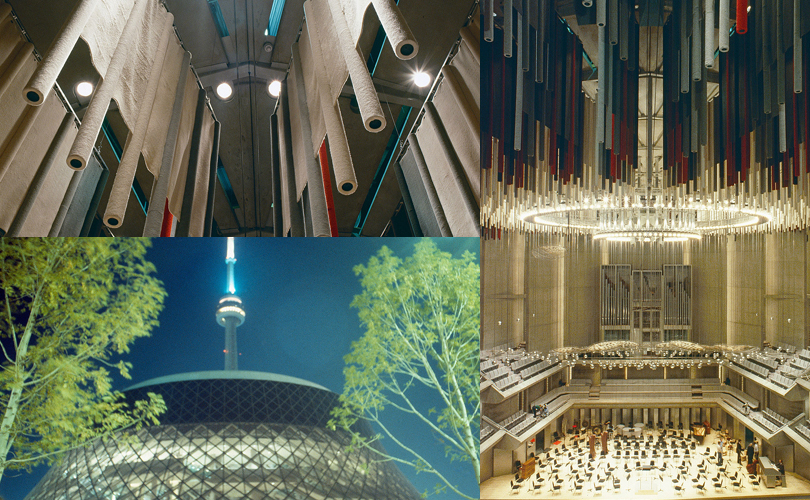 Elsewhere, Granville Island, Stanley Park, the Waterfront — artful window displays, imaginatively painted buildings abound — even the concrete sidewalks are artful with their leaf imprints.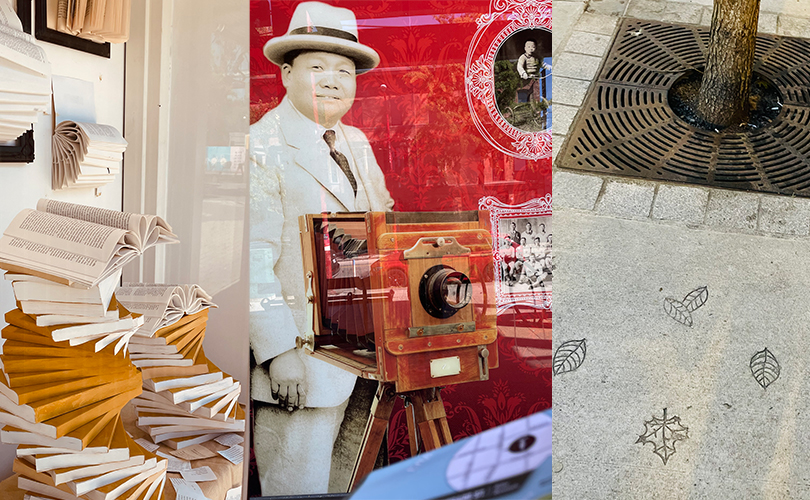 Intentional art offerings are just as voluminous. The most impressive of these is Erikson-designed Museum of Anthropology on the campus of the University of British Columbia. It's dramatic Great Hall is under earthquake abatement, but the Museum's collection of 46,000 objects (which you can see online http://collection-online.moa.ubc.ca) is more than enough reason to make a visit. (The Niobe Japanese Gardens and Treewalk both within walking distance are two more.)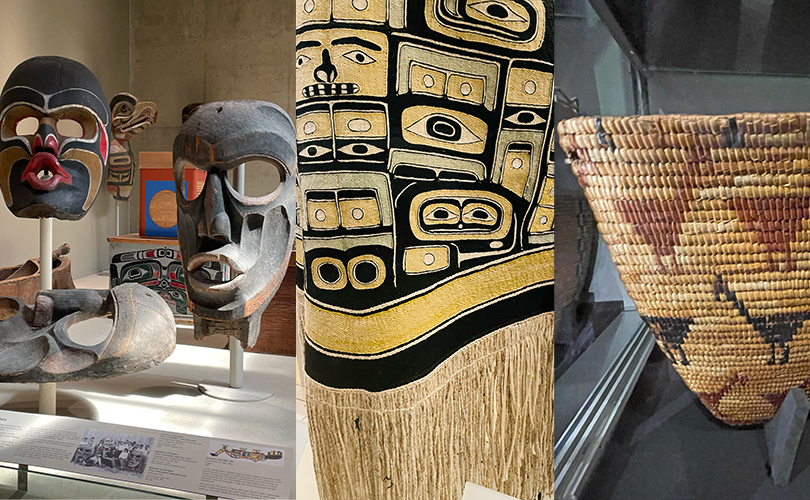 The Museum is a pilgrimage for fiber fans — cases and cases of baskets and woven items from First Nation peoples and other geographic areas in the Multiversity Galleries. Ancient objects join ones as modern as a fish made from recycled fishing nets.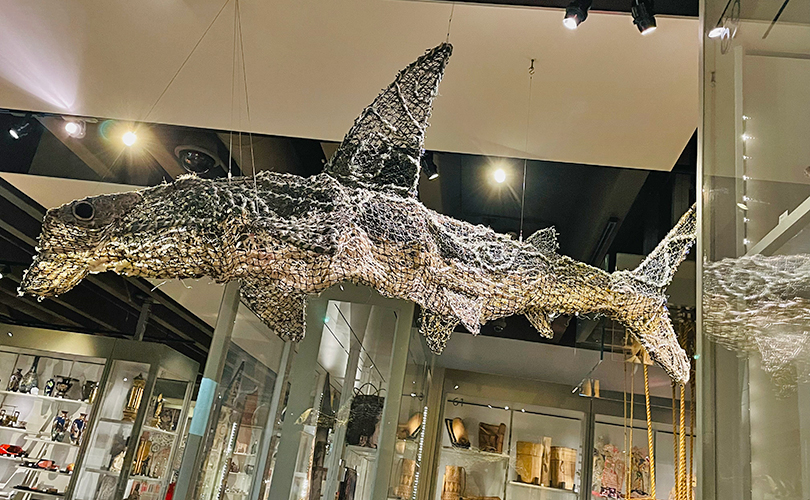 And then there's the food, the walkability, the concern with sustainability and the friendliness of absolutely everyone. People stop and ask to help as soon as you pull out a map! Put it on your travel list — Vancouver is a must see!
Photos: Rhonda Brown