Thanks are due all around this year!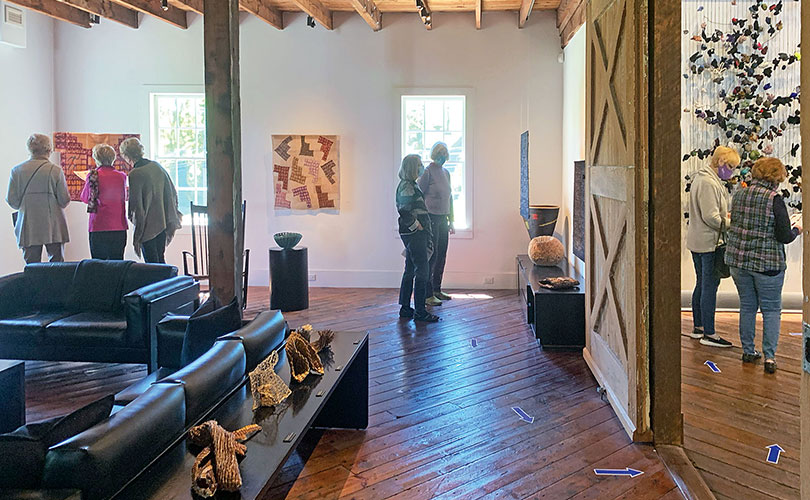 At browngrotta arts, we hosted two 2021 exhibitions, Adaptation: Artists Respond to Change and Japandí: shared aesthetics and influences. Each featured exceptional artwork — more than 75 artists from 18 countries were included. Both were open to the public, with proper covid protocols. We got great press — from Art in America online, to Architectural Digest online to Gessato and ArteMorbida in Italy. Our teams from Juice Creative, State PR and Ezco Productions helped us get the word out through emails and social media. They are probably the reason we had more people attend than any year before. We published a full-color catalog for each exhibition. Tom's had to head to the basement to print more copies of Japandí five times since the show closed.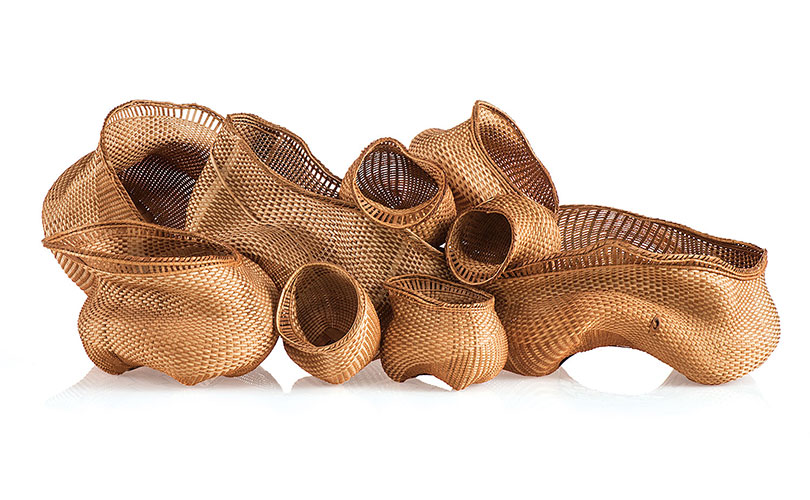 Our artists gathered accolades and awards all year. Just a small sampling – Polly Sutton, whose recently acquired work, Facing the Unexpected, will be included in the Renwick Gallery's 50th Anniversary exhibition, This Present Moment: Crafting a Better World, which opens in May; Adela Akers whose recently acquired work, Compostela, is featured in the Minneapolis Institute of Art's current exhibition, Parallel Lines: New Textile Masterworks Inspired by Geometry (through August 28, 2022); Simone Pheulpin, whose 80th birthday is being celebrated by the Musée des Arts Décoratifs in Paris (Simone Pheulpin: Time Bender, through January 16, 2022) and the retrospective of Kay Sekimachi's 70-year career at BAMPFA in Berkeley, California (Kay Sekimachi: Geometries).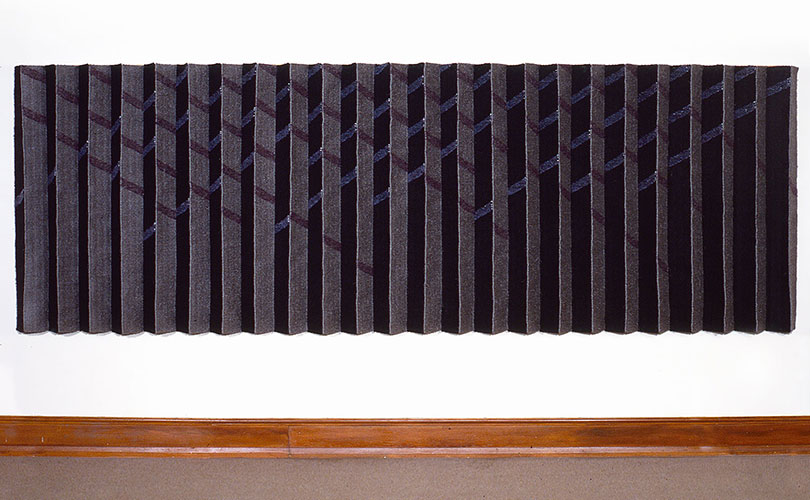 Our charitable project for 2021 engaged hundreds of people. It involved our contribution of a early, accomplished work, Spatial Ikat 2, by Lia Cook, created in 1976. The work was the prize in a sweepstakes on the UncommonGood nonprofit platform. Hundreds of people entered the sweepstakes. The proceeds from their entries went to the Breast Cancer Alliance headquartered in Greenwich, Connecticut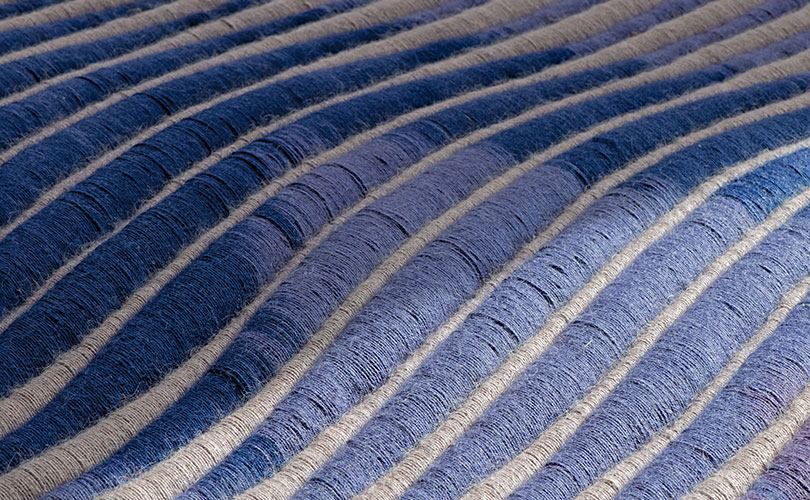 Great feedback was received from our clients, artists and fans: "Over these past years, I do not walk past any of the pieces you hung for us without appreciating how it enhances my life." • "We are so delighted with our sculpture." • "Thank you also for sharing all the rich documentation on the Japandi exhibition! It's a real pleasure for us to discover this beautiful exhibition from afar." • "We so enjoyed seeing your fabulous show on display in your amazing home …. Thank you for sharing the art and your time." • "The new exhibition is such a thoughtful juxtaposition of the Japanese and Scandinavian." • "I am happy and proud to be a part of your family of artists."
We have plenty of plans for 2022 — an exhibition April 29th to May 8th, a browngrotta arts produced book, scheduled for Spring 2022 publication. More on these to come in the next few months.
In sum, a heartfelt thanks to all of you for letting us live a life filled with art and to fill others' lives with art, too!