Women didn't win the vote until 1920. It took another 100 more years, but in the last few, women artists have finally begun to win the comprehensive, worldwide recognition they long deserved. Exhibitions like Women Take the Floor, at the Boston Museum of Fine Arts, Anni Albers and Dora Maar at the Tate Modern in London, Sheila Hicks at the Centre Pompidou and A Tale of Two Women Painters: Sofonisba Anguissola and Lavinia Fontana at the Prado in Spain are just some of the ways female artists are getting their due.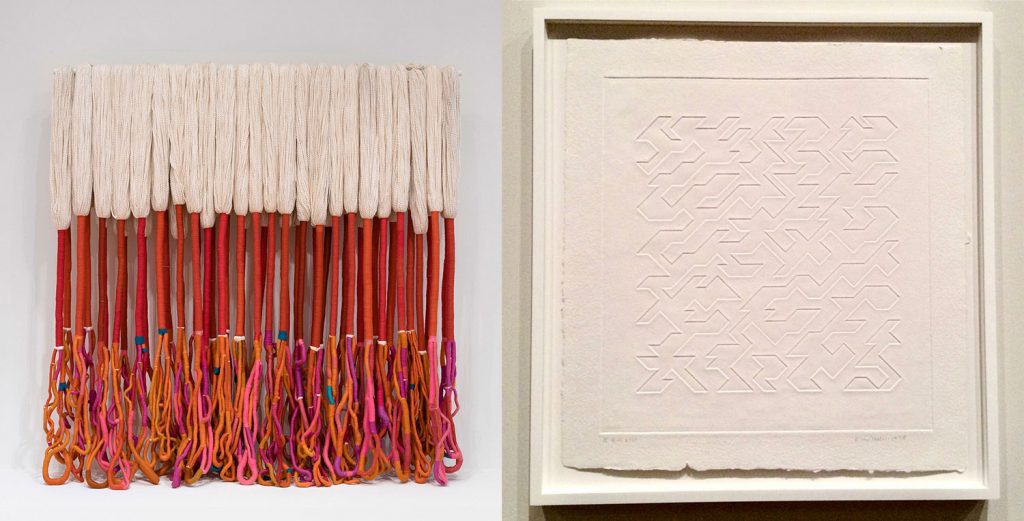 Lia Cook is one of those artists. Receiving critical acclaim from the onset of her career, innovating, experimenting and creating art for nearly five decades, Cook's recent work in neuroaesthetics in the last decade has gained her a broader audience.  Since the 70s, Cook's work has promoted a reconsideration of weaving, long-considered women's work and thus inferior to high or fine art. While pursuing a Master's degree in Art at UC Berkeley, she joined a group of progressive women in forming Fiberworks Center for Textile Arts. Just out of graduate school, she was issued an invitation to the prestigious Lausanne Biennial in 1973, where she exhibited with fiber art pioneers Magdalena Abakanowicz and Sheila Hicks. Viewers of Cook's work find craft/fine art distinctions superfluous — a view that has finally taken hold in the art world at large.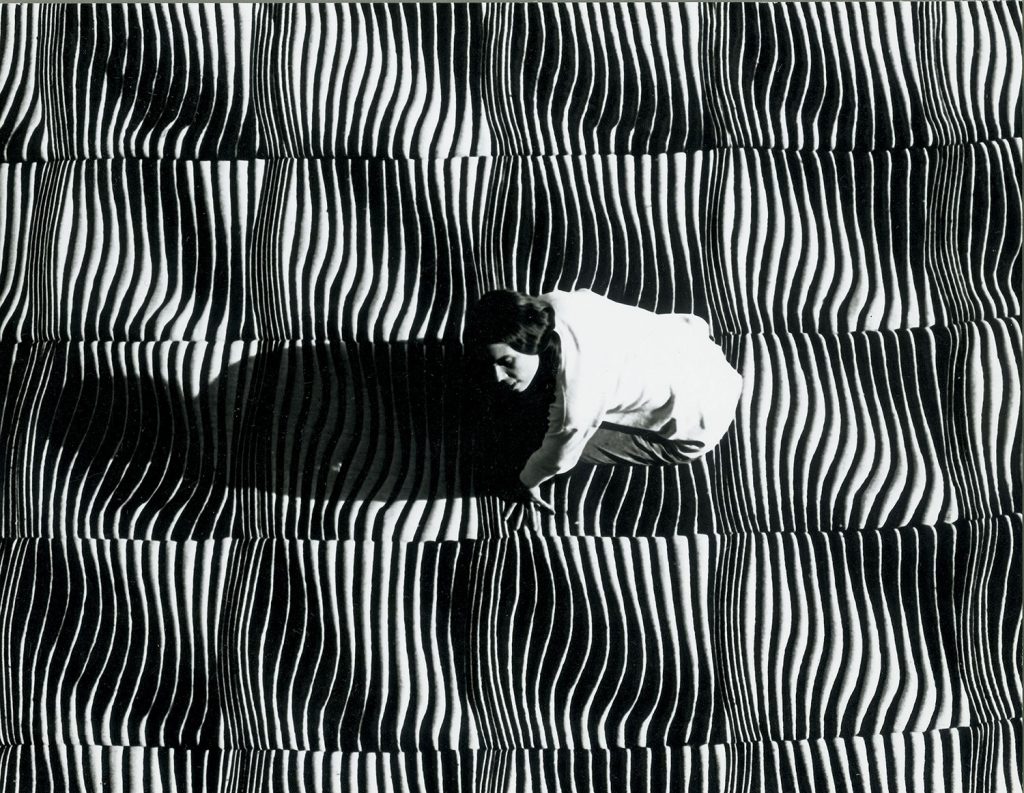 Through July 31st, you have the chance to win an important work from Cook's early explorations, Spatial Ikat III -2 (1976). The tapestry is a prize in a sweepstakes organized by UncommonGood, a B-corp that helps nonprofits of all sizes expand their reach and do even more good. The sweepstakes prize includes a $7500 prize, a 20-minute Zoom call with the artist and a copy of Lia Cook: In the Folds – Works from 1973 – 1997 (browngrotta arts, Wilton, CT 2007). The tapestry was donated by browngrotta arts as the latest of our Art for a Cause projects; the cash prize is from UncommonGood. The proceeds from the sweepstakes will go to the Breast Council Alliance https://breastcanceralliance.org which funds innovative research, breast surgery fellowships, regional education, dignified support and screening for the underserved. 
browngrotta arts is thrilled to partner with UncommonGood and Breast Cancer Alliance in this sweepstakes. UncommonGood provides comprehensive software solutions for nonprofit organizations. With these tools, groups like the Breast Cancer Alliance can engage more donors and amplify their reach.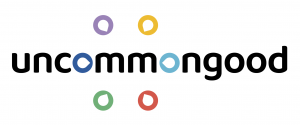 This sweepstakes presents an opportunity to create a new fans for Lia Cook's work while benefiting a worthy cause in the process. A winning combination!
To enter the sweepstakes: https://uncommongood.io