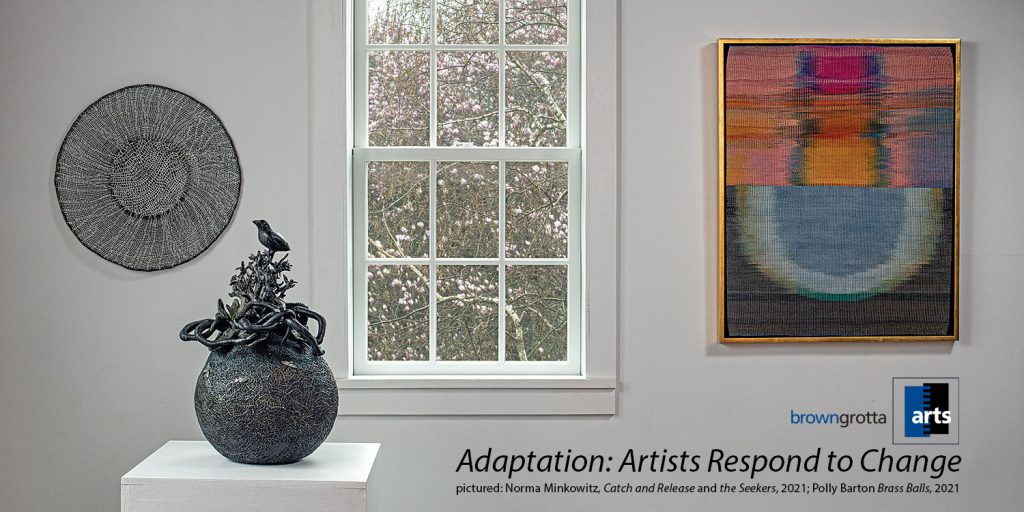 Happily, vaccines are on the rise and art openings are, too.
We are excited about our own opening, Adaptation: Artists Respond to Change, May 8 – 16. You can join us by making an appointment through Eventbrite: https://www.eventbrite.com/e/adaptation-artists-respond-to-change-tickets-148974728423 Elsewhere, exhibitions are ongoing live coast to coast this Spring. Check some or all of these events in person, or online. Art makes a comeback!
Uncommon Threads: The Works of Ruth E. Carter
New Bedford Art Museum/ArtWorks! (NBAM)
Massachusetts
May 1 – November 14, 2021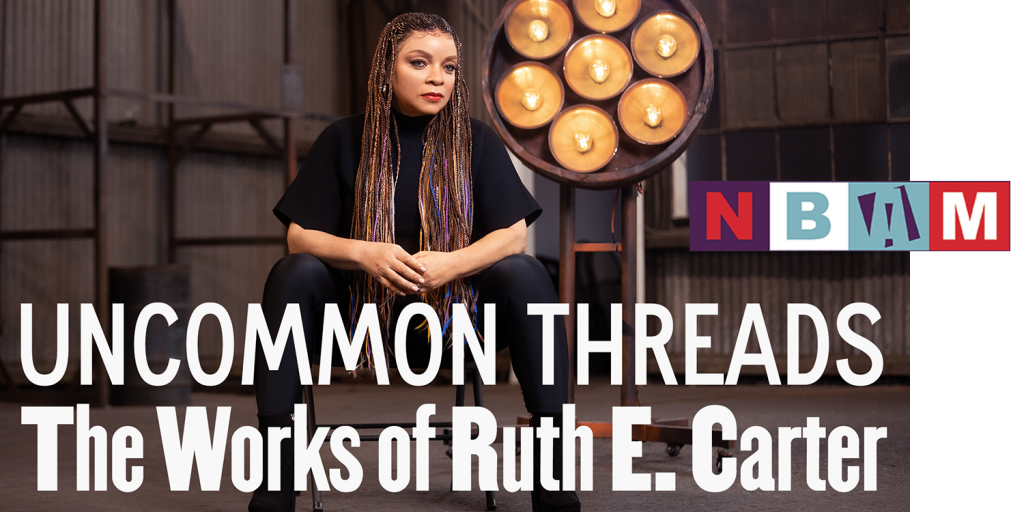 A solo exhibition celebrating Massachusetts-born Ruth E. Carter's 30-year career as an Academy Award-winning (Black Panther, 2018) costume designer rn Ruth E. Carter's 30-year career as an Academy Award-winning (Black Panther, 2018) costume designer.
For more info: https://newbedfordart.org/ruth/
Sonya Clark: Tatter, Bristle, and Mend
National Museum of Women in the Arts
Washington, DC
Through June 27, 2021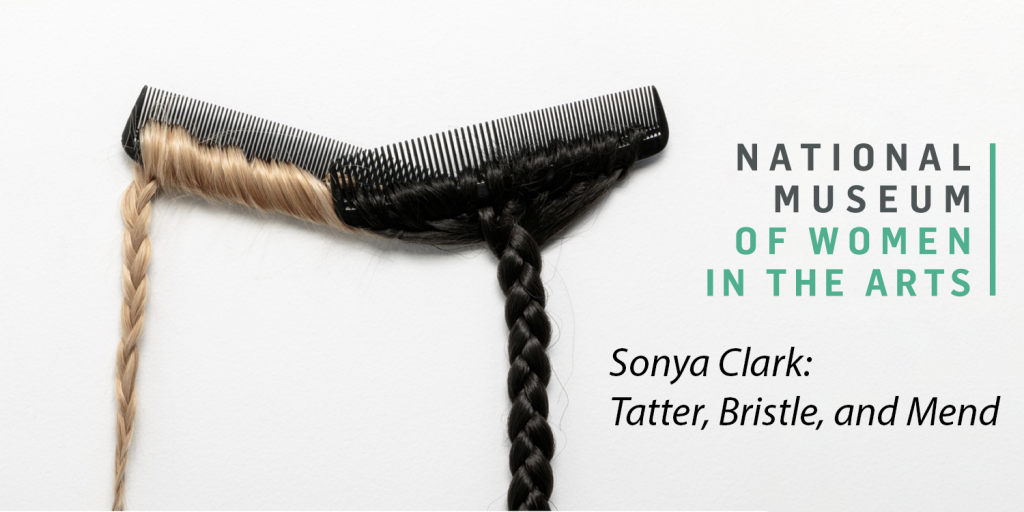 This first survey of Clark's 25-year career includes 100 sculptures made from black pocket combs, human hair and thread as well as works created from flags, currency, beads, cotton plants, pencils, books, a typewriter and a hair salon chair. The artist transmutes each of these everyday objects through her application of a vast range of fiber-art techniques: Clark weaves, stitches, folds, braids, dyes, pulls, twists, presses, snips or ties within each object.
View in-person or online https://nmwa.org/exhibitions/sonya-clark-tatter-bristle-and-mend/
Craft Front and Center
The Museum of Arts and Design
New York, NY
May 22, 2021–Feb 13, 2022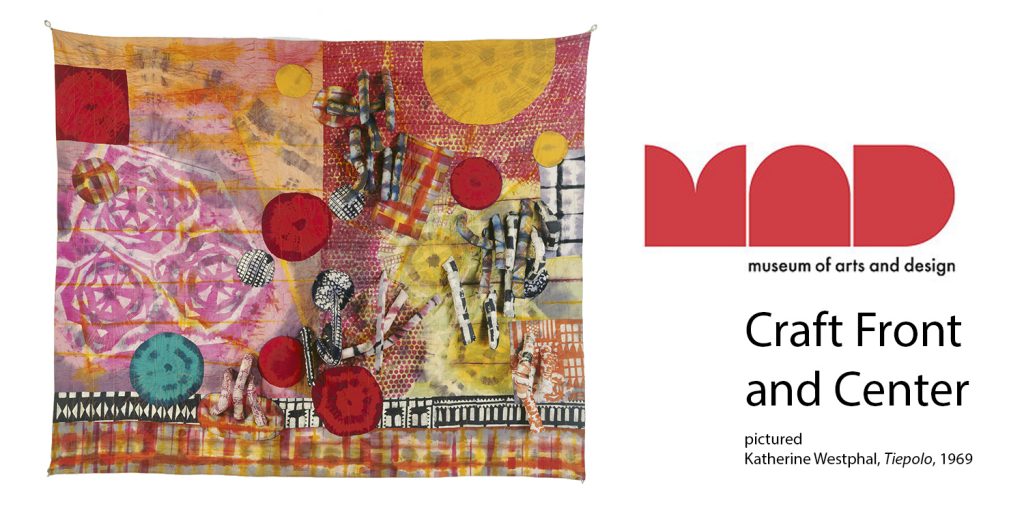 MAD's collection comprises over 3,000 artworks in clay, fiber, glass, metal, and wood, dating from the post-war studio craft movement through to contemporary art and design. Craft Front & Center is organized into eight themes exploring craft's impact. Each section is punctuated with pivotal and rarely seen works from iconic makers, such as Betty Woodman, Marvin Lipofsky, Lia Cook and Magdalena Abakanowicz. The exhibition also casts a fresh eye on craft's pioneers; celebrating Olga de Amaral, Charles Loloma, Ed Rossbach, Kay Sekimachi, Katherine Westphal and others who pushed the boundaries of materials and sought more inclusive sources of inspiration. The exhibition affirms craft as one of the most exciting spaces for experimentation and wonder in art today.
Building Bridges: Breaking Barriers
Ruth's Table
San Francisco, CA
Virtual Exhibition through May 13, 2021
Artist Talk April 15 at 4:30 pm (PST)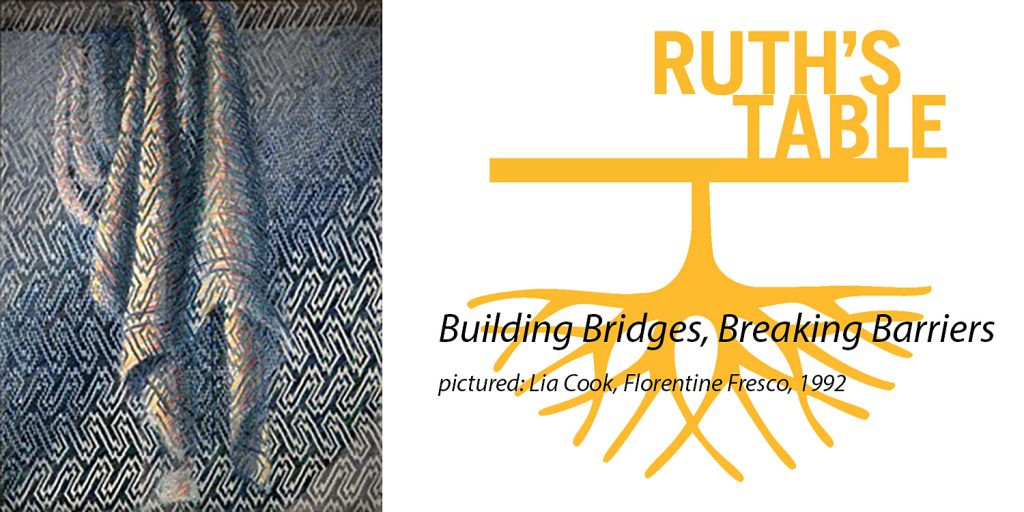 RSVP for the Artist Talk on April 15th
If you are not near an exhibition with in-person viewing, you can visit this two-part exhibition series online. Building Bridges: Breaking Barriers aims to help break barriers in perception by recognizing the unique agility and skill possessed by professional older artists at the pinnacle of their careers, their continued value and contribution to the arts and society, leading us to building bridges of an intergenerational nature. The exhibition, which includes work by Lia Cook, highlights artists who are particularly notable for their ability to transform their oeuvre in the thick of their careers. Each artist displays a selection of works that represent evolution and, sometimes, rupture from earlier works, demonstrating a compelling ability to take risks, break new ground and shape attitudes through their artistic practice.