October was a busy month for us at browngrotta arts. Between our Volume 50 exhibition, election buzz and the new art we brought into our fold – there was never a dull moment. Last month we highlighted some talented artists and their exceptional work, including: Polly Barton, Mary Giles, Gudrun Pagter, Dail Behennah and Kiyomi Iwata.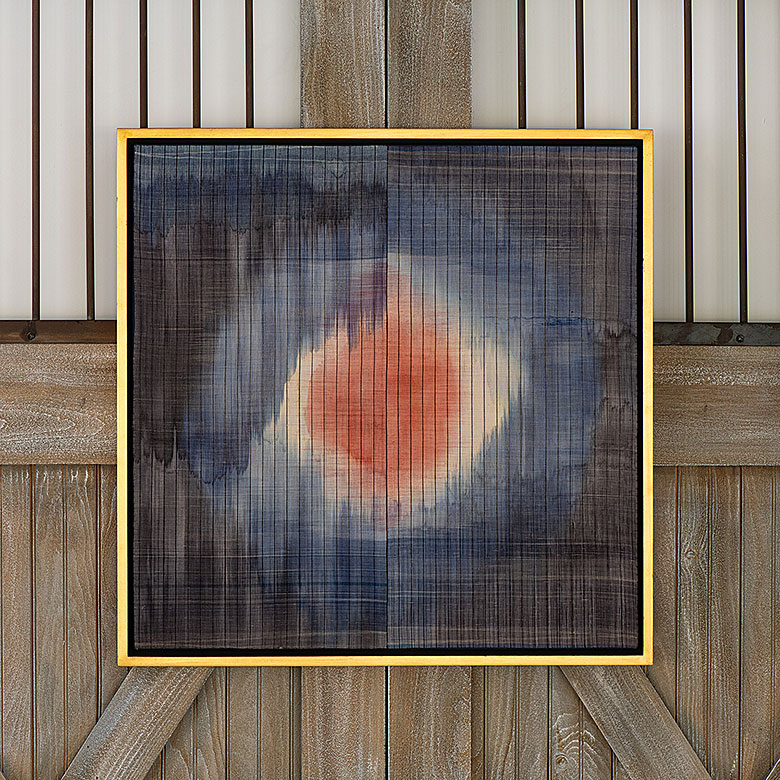 Polly Barton is a New Mexico-based artist known for her eye-catching handwoven art pieces.

"To greet the day, I weave," said Polly Barton. "I weave to find my gesture. I weave to regain solitude. I weave to discover the texture of the day. I weave to build shimmering color in layers of dyed silk threads. I weave to find the thread of understanding. I weave because it connects me to the world of weavers. I weave pulled along the threads of history and tradition. I weave to break tradition. I weave happily when I have a dye pot simmering on the stove. I weave to keep my brain nimble. I weave for joy and inspiration. I weave in sadness. I weave to feel calm. I weave while listening to the birds sing."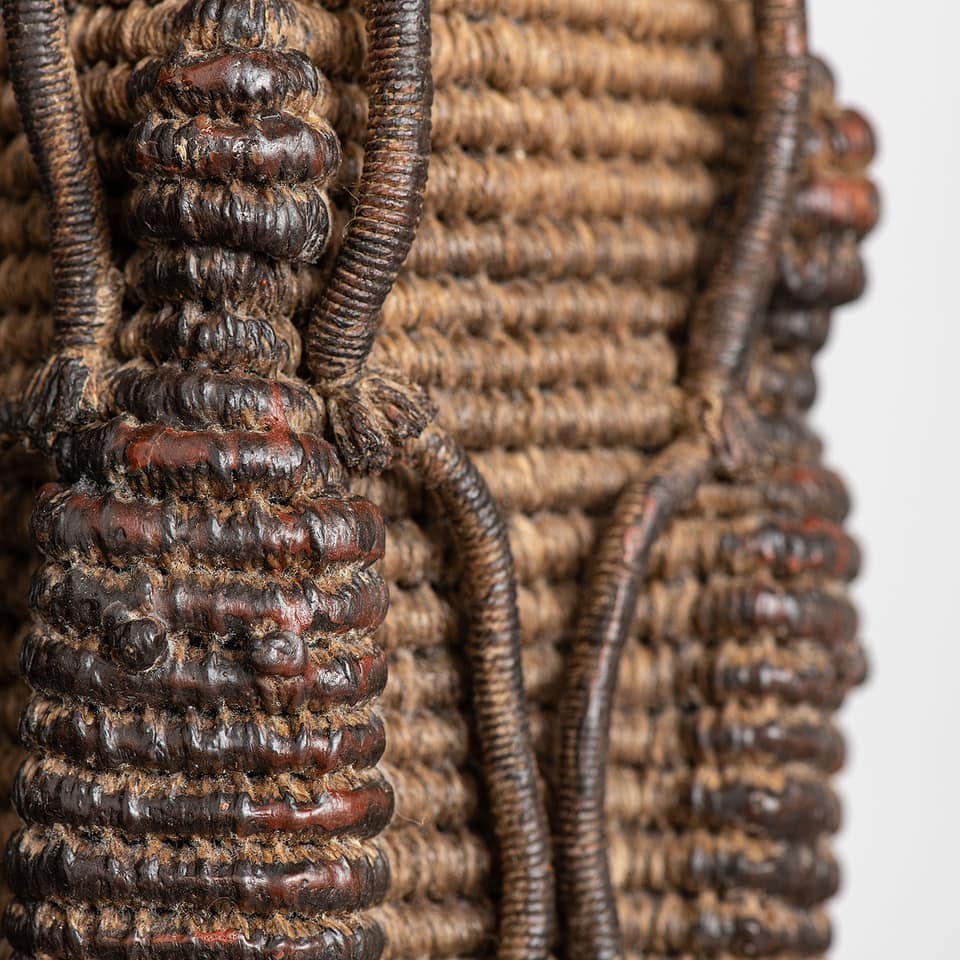 Mary Giles provided insight on her work and where she found her inspiration from, and we must say that we admired her passion.
"I interpret and express my concerns about our environment and the human condition, through my work," Mary Giles wrote before her death in 2018.  "I have explored communication and intimacy in relationships. The results are reflected in my figural work. I admire the directness and honesty I see in tribal art and I try to incorporate those qualities in my own. My baskets express both action and reaction to what I have loved in the past and what I am discovering today."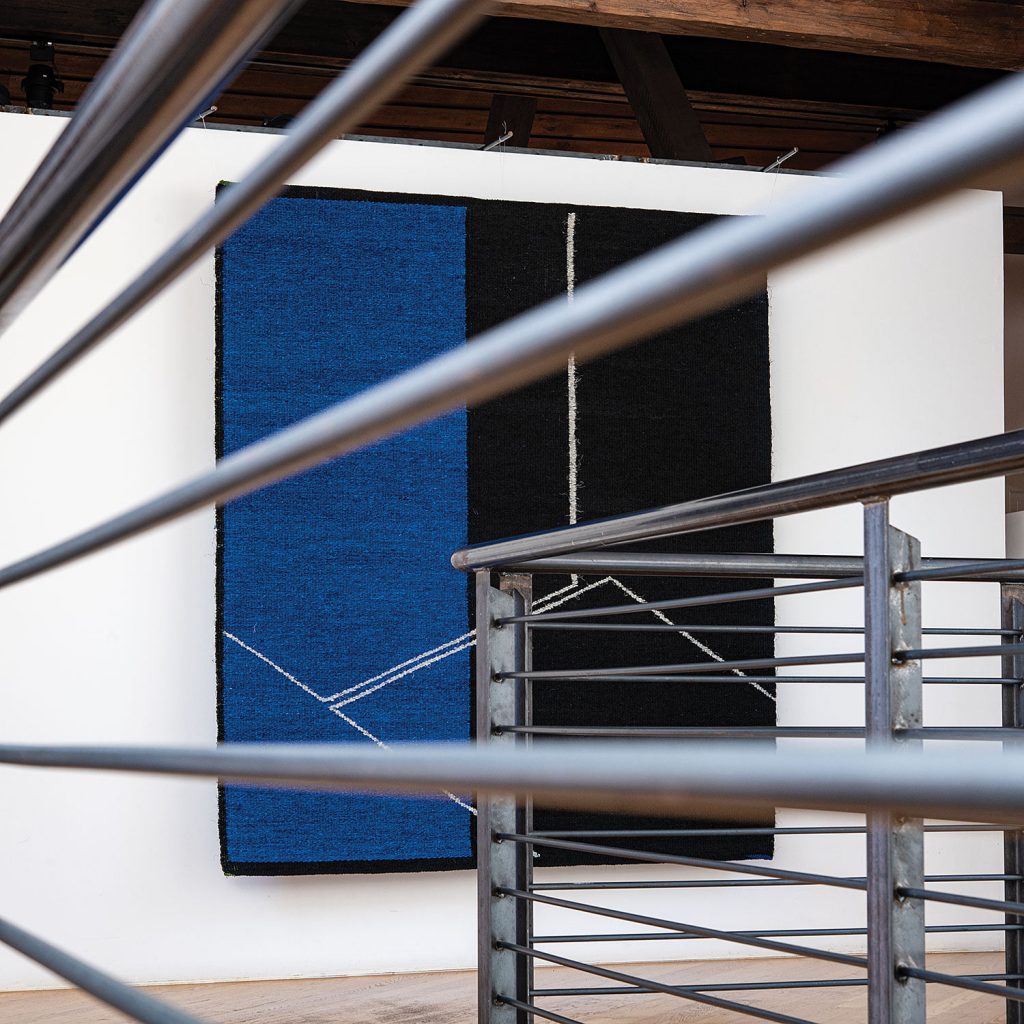 Gudrun Pagter is a Denmark-based artist that is known for creating exquisite woven tapestries.

"In my compositions, I use lines and shapes to achieve a tension and a spatial effect, with inspiration drawn from architecture," said Gudrun Pagter. "The tapestries are woven on a foot-powered loom; the materials are mainly dyed sisal and flax."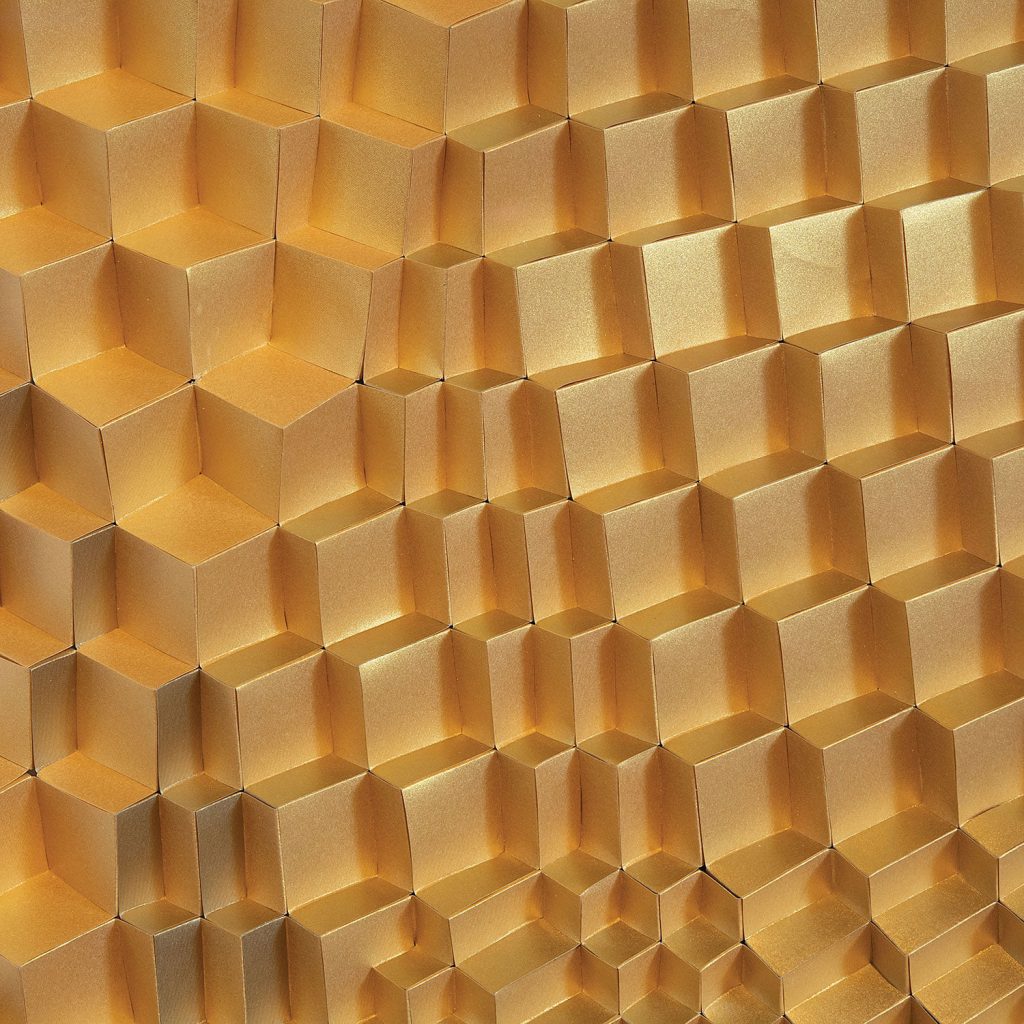 Dail Behennah is a UK-based artist known for her impeccable and detailed artwork. When discussing this piece, Behannah said:
"Paper can be transformed beyond the mundane into something extraordinary. By creating this undulating and faceted surface I am drawing with the light that falls on it. Clouds may pass, light wax and wane, shadows fall and candlelight flicker. Each variation in light changes the work, and as you move past it and look back it will appear different again.
This is a strong and flexible textile made in a three dimensional, three directional plaiting technique. Two widths of strip are used and some of the wide strips have been split during the weaving, creating a rich surface. The different angles of the facets combine with the two shades of gold paper to create a shimmering effect."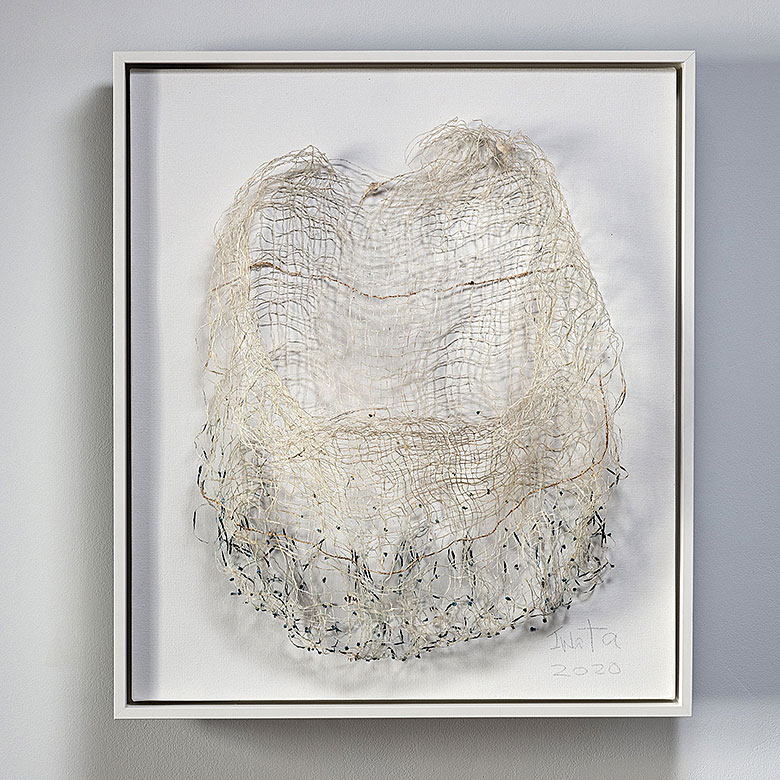 Kiyomi Iwata was born in Japan, and although she's living in the United States now, she has said her roots have a great influence on her work.
"After decades of living in the United States, I am still surprised that my work continues to be influenced by the cultural tradition of my upbringing in Japan," Iwata says. "In my work, I explore the boundaries of East and West through absence and presence, void and volume."
These talented artists each bring a unique, thought-provoking perception on the world, and intriguing creative works to match. Keep your eye out for all the new art coming your way next month. In the meantime, if you have yet to view our online exhibition, Volume 50: Chronicling Fiber Art for Three Decades, check it out while you still can by visiting this link.