A Beautiful Mind: Lia Cook weaves empirical cerebral data into works of textile art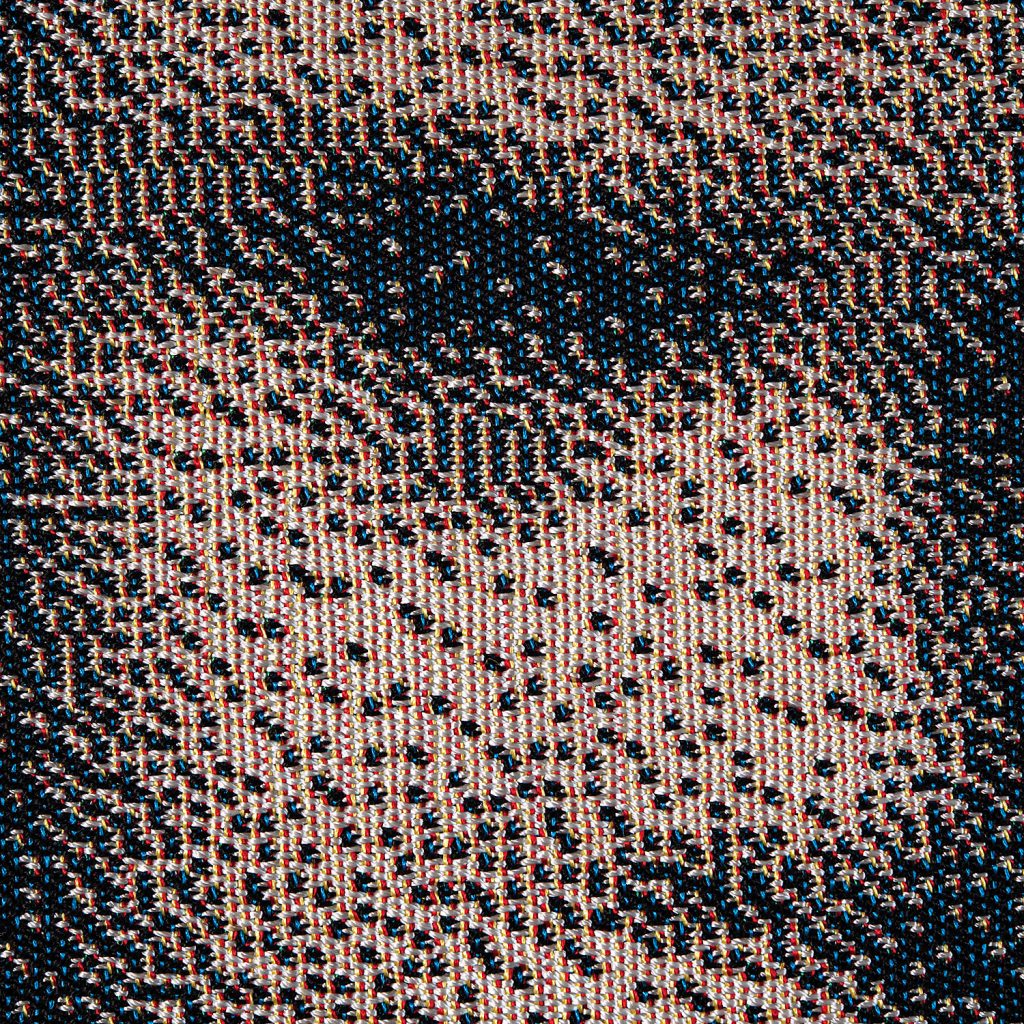 There may be nothing as pleasurable than viewing and experiencing works of art up close and in person. However, recent sheltering in response to the corona virus, required us to approach art online, whether offered by galleries or museums or cultural institutions. This experience and the brain's response to seeing and experiencing art in different mediums, or the school of neuroaesthetics, has long been a point of interest in the work of California-based textile artist Lia Cook.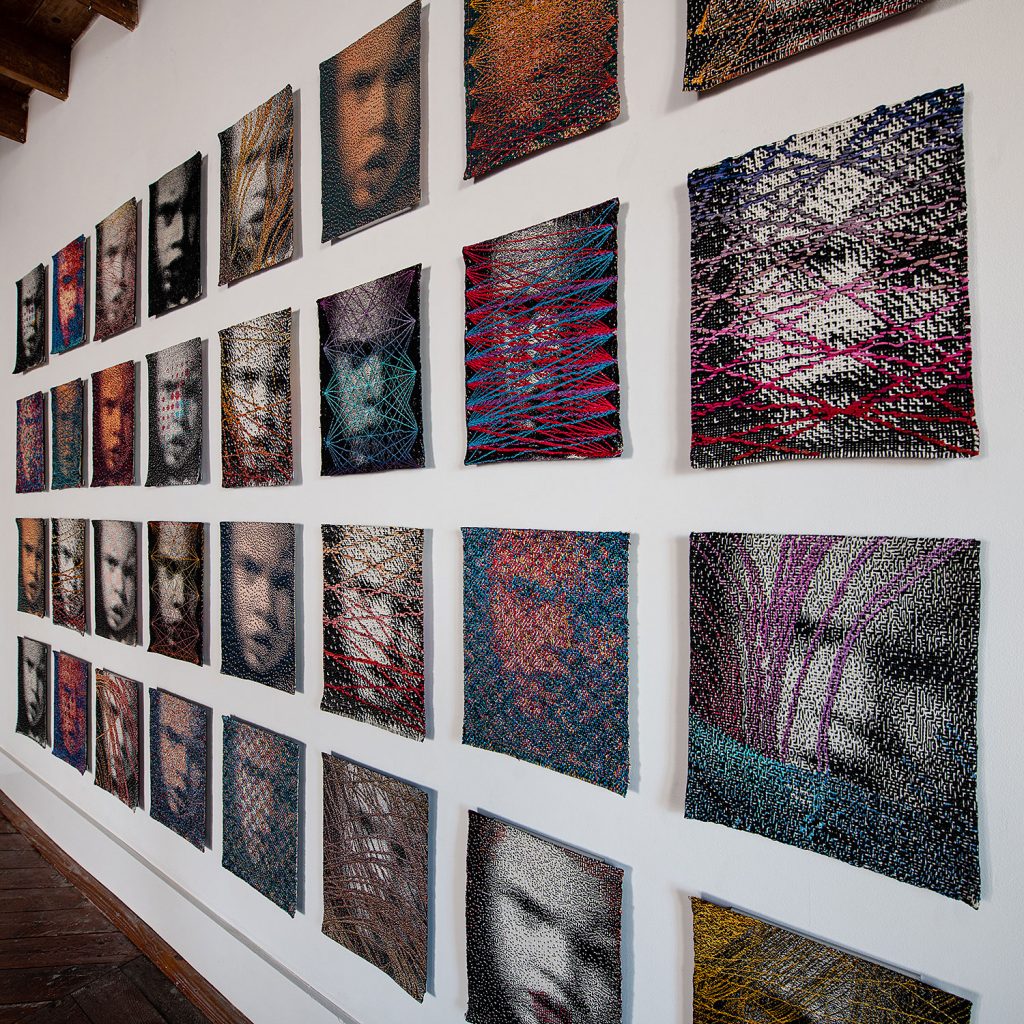 Cook works in a variety of media combining weaving with painting, photography, video and digital technology. Her current practice explores the sensuality of the woven image and the emotional connections to memories of touch and cloth. Working in collaboration with neuroscientists, she has been investigating the nature of the emotional response to woven faces by mapping these responses in the brain. She draws on the laboratory experience both with process and tools to stimulate new work in reaction to these investigations.

"I am interested in both the scientific study as well as my artistic response to these unexpected sources, exploring the territory between in several different ways."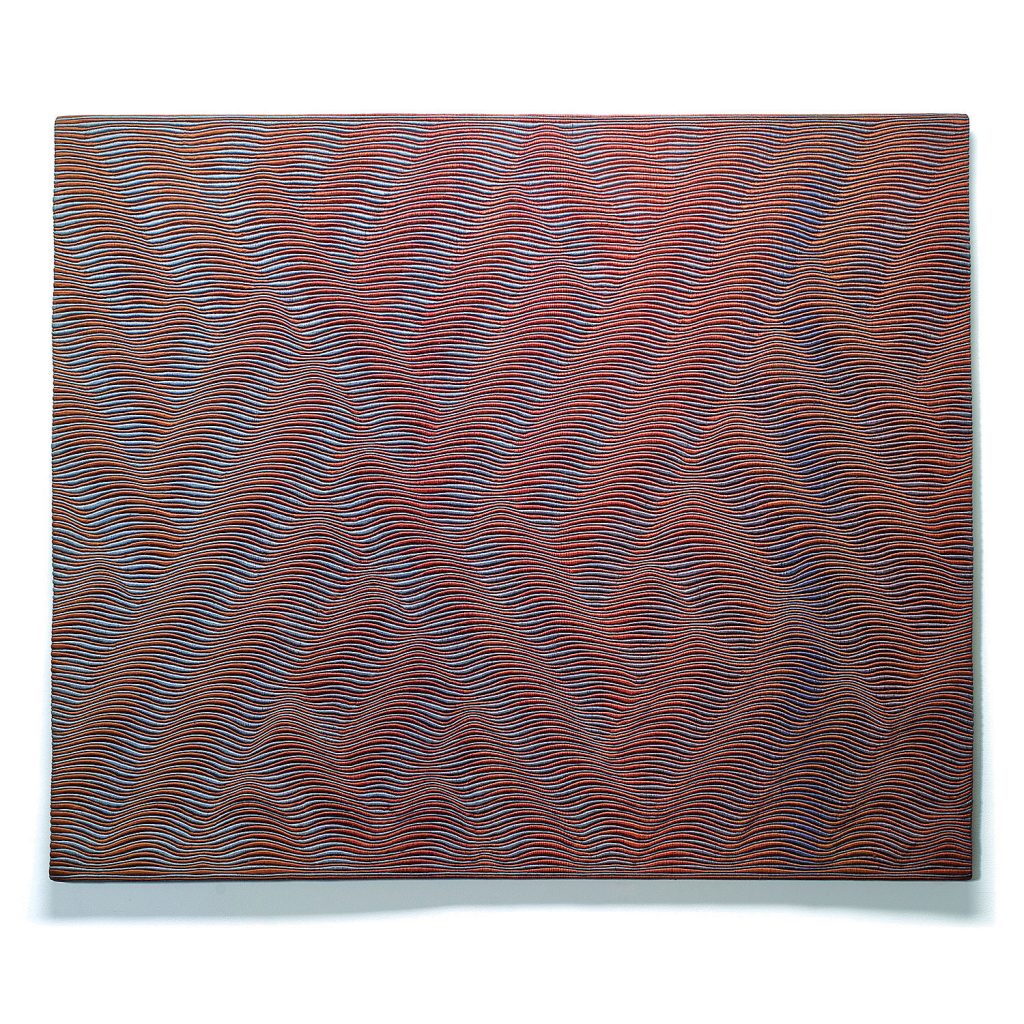 Cook has long been an innovator, varying practice methods. Her early works, like Woven Form, were abstract and had an Op Art feel. In later works, like Leonard's Quilt, she manipulated the textiles, with piecing and paint. That was followed by explorations of photographic images as tapestries made on a Jacquard loom. browngrotta arts has works from each of these periods which you can see on Artsy in Chronicling the Canon: https://www.artsy.net/show/browngrotta-arts-chronicling-the-canon.

Cook's significant work, Su Series, comprised of 32 weavings of a single photograph, is featured in browngrotta arts' upcoming exhibition, Volume 50.: chronicling fiber art for three decades. Here, Cook explores emotional response — highlighting the point at which the face dissolves first into pattern and then into a sensual, tactile woven structure and the various emotions the differing images evoke in the viewer.
"Absorption and inclusion are pervasive strategies in Cook's work, operating at almost every level: formally, in her constant exploration of new techniques; emotionally in the way she stimulates the sense of touch through the eyes; and intellectually in the multiple reference to different art histories," Meridith Tromble wrote in an essay for the Flintridge Foundation Awards for Visual Artists 1999/2000 catalogue.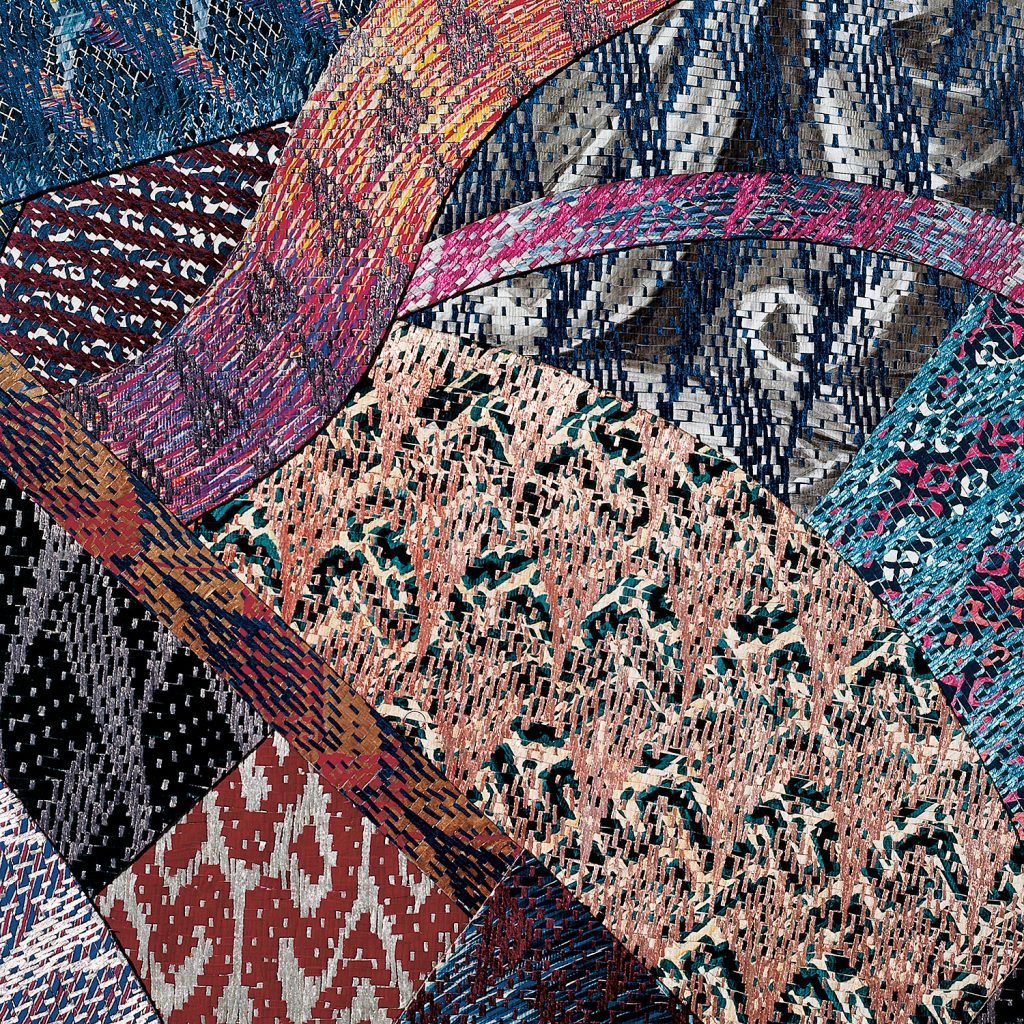 Volume 50.: chronicling fiber art for three decades.continues live through the 20th. http://www.browngrotta.com/Pages/calendar.php. You can also obtain a catalog that includes an image of Su Series at browngrotta.com: http://store.browngrotta.com/volume-50-chronicling-fiber-art-for-three-decades/.