Annette Bellamy's remote lifestyle inspires creativity and advice from Julia Child
by Ryan Urcia and Kristina Ratliff

Solitude often breeds creativity, and while many artists come quickly to mind, like the reclusive Robert Indiana to the enigmatic Frida Kahlo, among many others, the "slow art" of Fiber Art and Modern Craft reveals the intricacy and time-intensive craftsmanship of the unique techniques and materials of the field.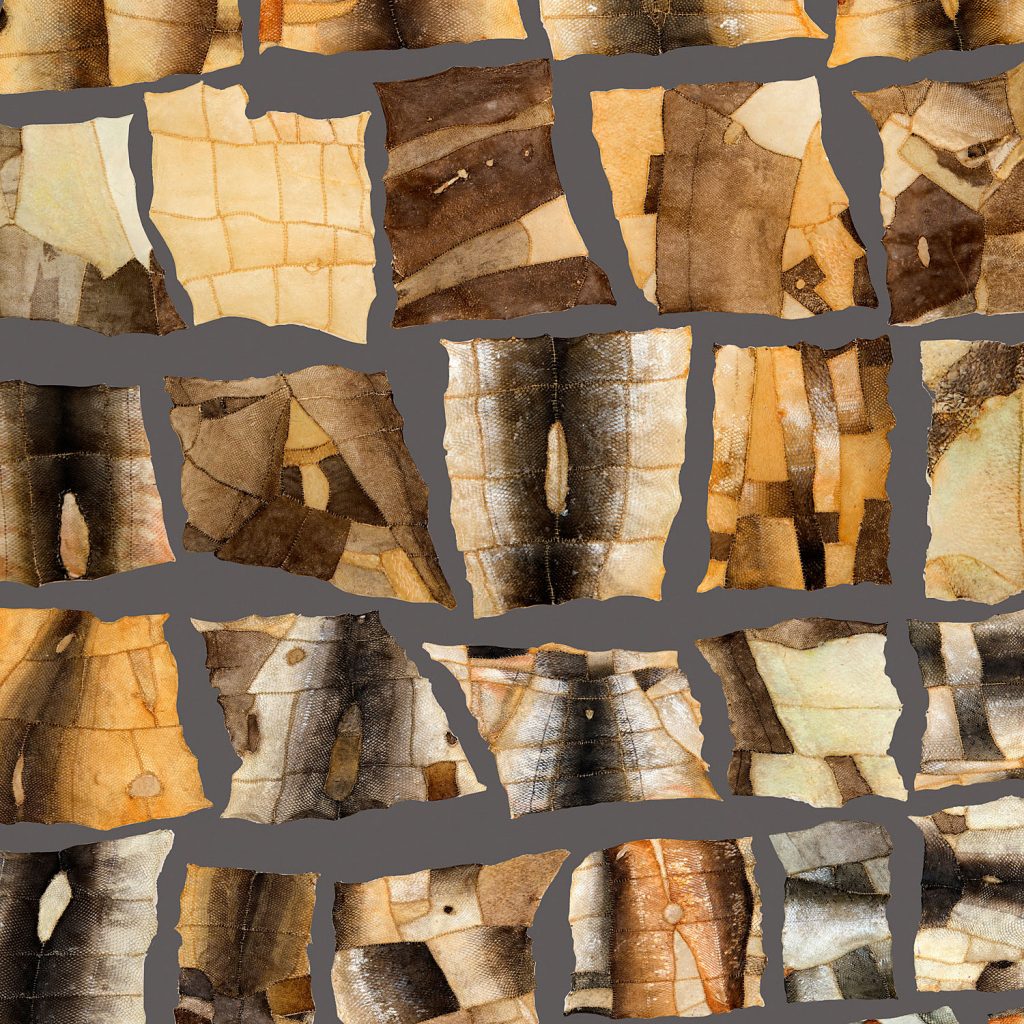 We would like to tell you more about one such artist, Seattle native Annette Bellamy, a commercial fisherwoman of over 40 years based in Halibut Cove, Alaska. When she is off the water, Bellamy works with clay and fish skin to create conceptual large-scale sculptural work and smaller ceramic forms. She references her time on the water, days in remote areas, and her travels.
"Life on the water and life making art fuel each other. I value the physicality of both as well as the dependence upon my hands, the importance of timing, the work ethic and tools required, and the reflection afforded."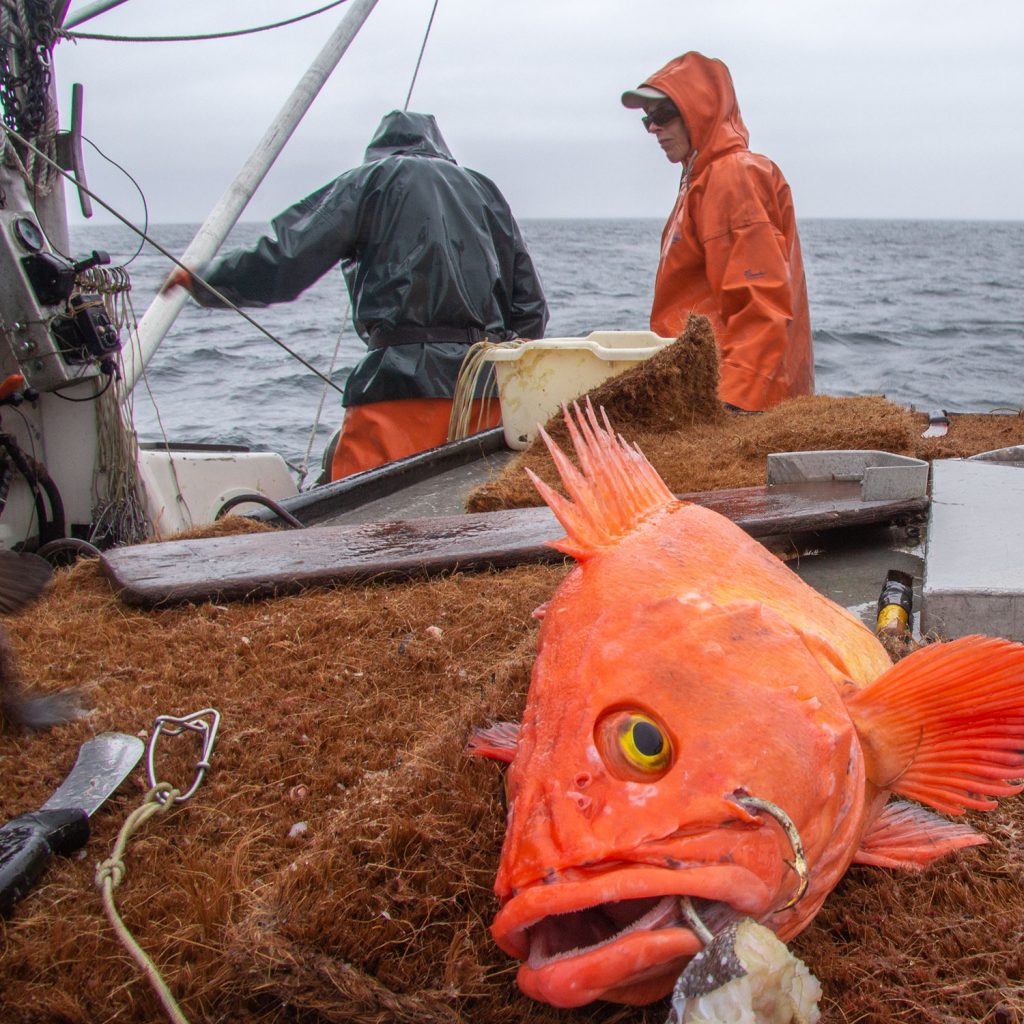 At 21, then a student of urban planning and environmental issues at the University of Washington, Bellamy visited the remote fishing community of Homer, Alaska, for the summer of 1973, and never left. There, she met her future husband, a local fisherman, who taught her how to fish. Since then, they have been fishing commercially together during the summer months in their 34-foot wooden boat and in the long winter season, Bellamy spends her time in her studio to work on her craft.

"I think that is what a lot of people are missing. Undisturbed, uninterrupted time. A lot of darkness, a lot of introspection. I think I operate better in a remote area versus an urban area, and it has become a part of my life now," Bellamy told the Portland Art Museum last year in conjunction with the multimedia exhibition, the map is not the territory.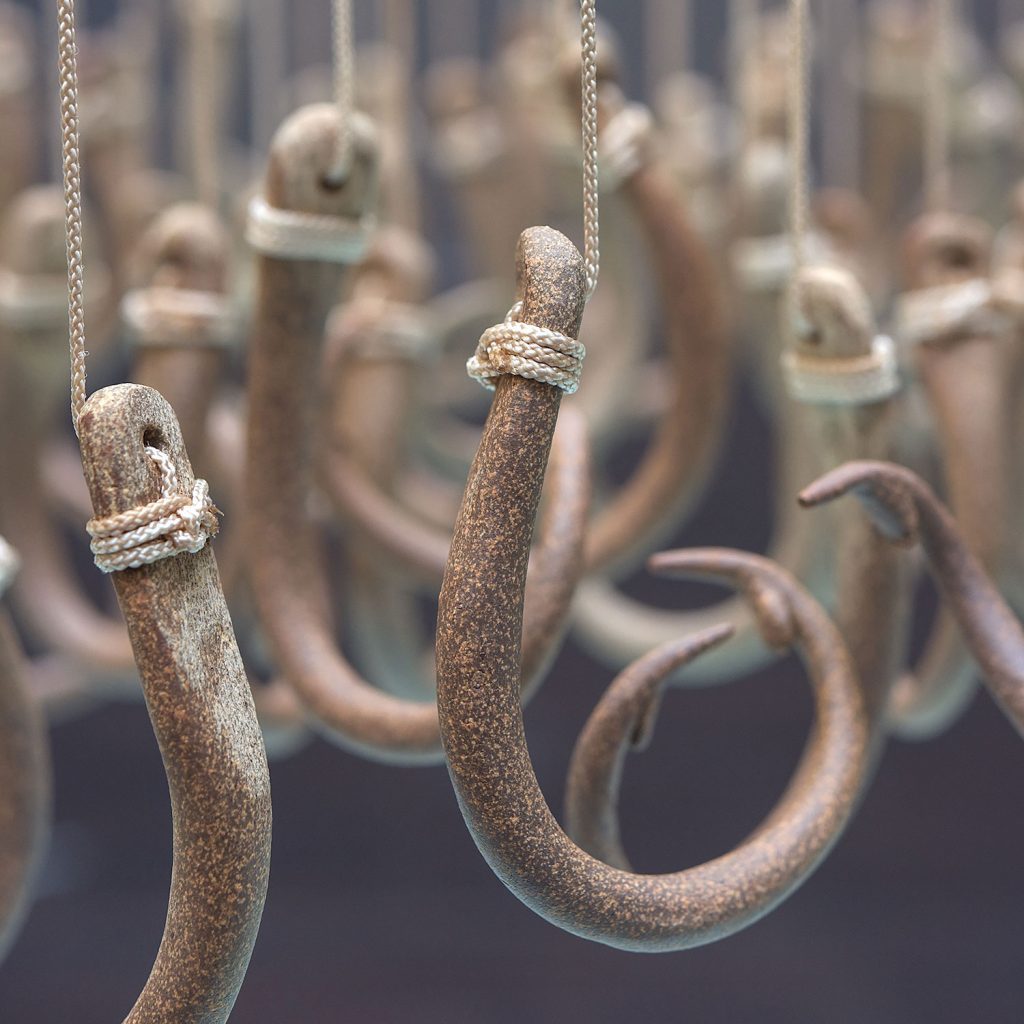 In 1976, she began studying ceramics at the local community college. Her sculpture, Long Lines, 2010, is a powerful artwork inspired by her time fishing in Alaska. It is composed of 132 handmade ceramic hooks suspended from 12 feet of twine. "Long Lines is about how we continue to catch a fish with a hook and line. It is about enduring work that continues to be a part of the human experience. Hooks are twisted and turned and others remain in their original circle shape. They hold a history of use and stories of the fish caught." The kinetic aspect of the hanging work hints at the movement of the sea.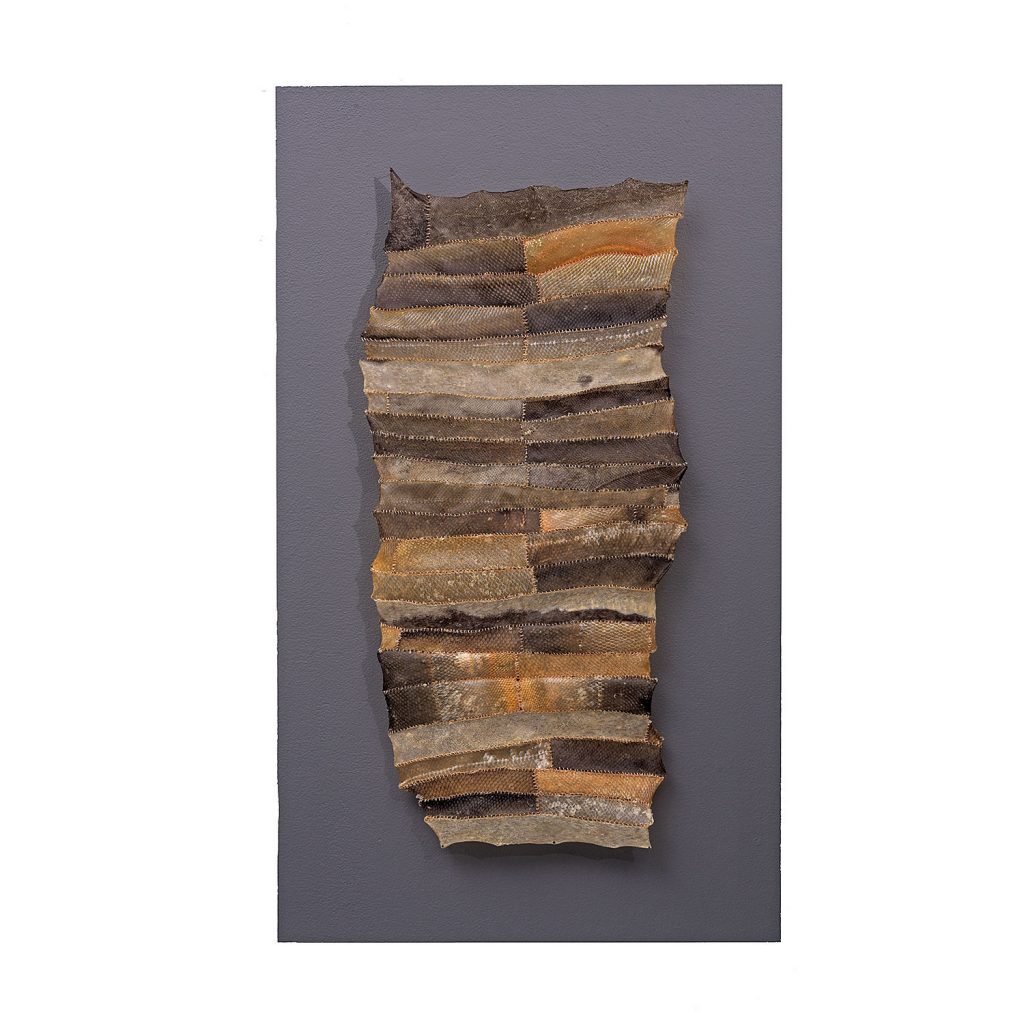 Bellamy has spent years of fishing commercially in Alaska, long lining for halibut and gill netting and seining for salmon. Her fish skin patchworks reflect the variety of the catch, combining halibut, sablefish, salmon –even smoked salmon skins.

"The commercial fishing industry is so different from the art community," she told the Alaska Museum. "I have always loved the contrast and make a point of talking art with fishermen and fish with artists. Everything is interconnected in this world but we seem to build fences."

Bellamy also loves to cook on board for the crew. She received a response from Julia Child to a letter she sent inquiring about the value of cooking school, explaining her work on the boat and desire to learn more about food preparation. A large installation titled Ode to Julia featured 70 kitchen-tool forms that covered an entire wall. These were made with found metal and clay.

"The implements of cooking–a spoon, a turner, spatula–become invisible to our eyes even though we handle them every day. The series on kitchen tools was meant to honor the craft of cooking our own food," she has said of the piece.

Bellamy's work has been exhibited in important museums including Anchorage Museum, Alaska (solo exhibition); Downey Museum of Art, California; New Bedford Museum of Art, Massachusetts; Alaska State Museum, Juneau (solo exhibition); Pratt Museum, Homer, Alaska (solo exhibition); Fuller Craft Museum, Brockton, Massachusetts (solo exhibition); Bunnell Street Art Center (solo exhibition), Homer, Alaska; University of Alaska, Soldotna; Anchorage Museum of History and Art, Alaska; Alaska Pacific University, Anchorage; Alaska Centennial Center for the Arts, Fairbanks; Burris Hall, Highland University, Las Vegas, New Mexico; Wayne Center for the Arts, Wooster, Ohio; Art and Architecture Gallery, Seattle, Washington (solo exhibition); Laband Gallery, Loyola Marymount University, Los Angeles, California. For a full list visit browngrotta.com
Long Lines, will be on view at browngrotta arts forthcoming exhibition Volume 50: Chronicling Fiber Art for Three Decades now scheduled for September 12-22, at browngrotta arts in Wilton, CT. http://www.browngrotta.com/Pages/calendar.php
x