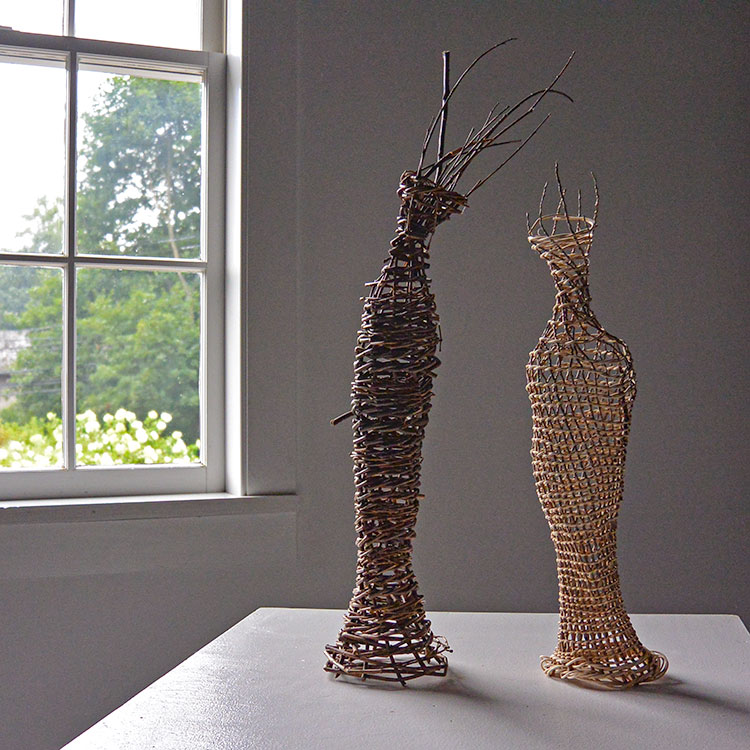 In our Spring 2019 exhibition Art + Identity: an international view, we asked artists to provide us work that reflected on identity. The 60+ artists took an expansive view, as you can imagine, but a few themes emerged. One of those was the influence of other cultures which these artists acquired by visiting and study. For Dawn MacNutt, the influence for her works, Praise North and Praise South, was classical Greek sculpture she saw first in a museum and then in Greece. "The sculpture and architecture of ancient Greece has been a major influence on my vision" says MacNutt. "I first encountered pre-classical Greek sculpture in the hallways of the Metropolitan Museum of Art in New York as a teenager in the 1950s. When I visited Greece 40 years later, the marble human forms resonated even more strongly. The posture and attitude of ancient Greek sculpture reflects forms as fresh and iconic as today… sometimes formal … sometimes relaxed." Praise North and Praise South reflect the marble human forms, "columns, caryatids … sometimes truncated … " found outdoors as well as in museums in Greece. They were inspired by two study and work trips to Greece that MacNutt made just before and after the millennium, 1995 and 2000.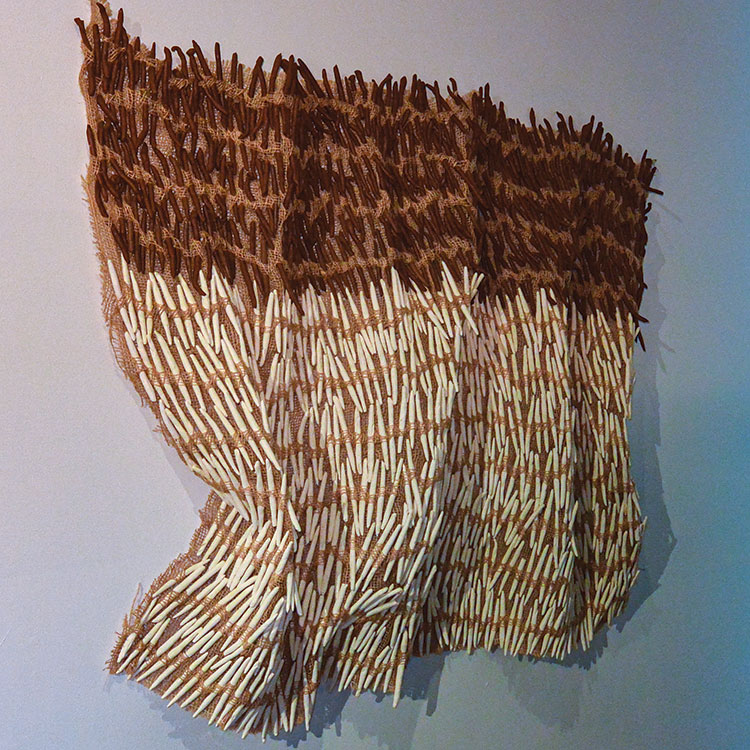 Nnenna Okore grew up and studied in Nigeria. Common within her body of works is the use of ordinary materials, repetitive processes and varying textures that make references to everyday Nigerian practices and cultural objects. "… [M]uch like impermanent earthly attributes, my organic and twisted structures mimic the dazzling intricacies of fabric, trees, barks, topography and architecture," says Okore. "All my processes are adapted or inspired by traditional women's practice, the African environment, third-world economies and recycled waste." Also, informing her aesthetics are familiar sounds of sweeping, chopping, talking and washing, processes that reflect the transience of human labor and its inevitable mark on the material world.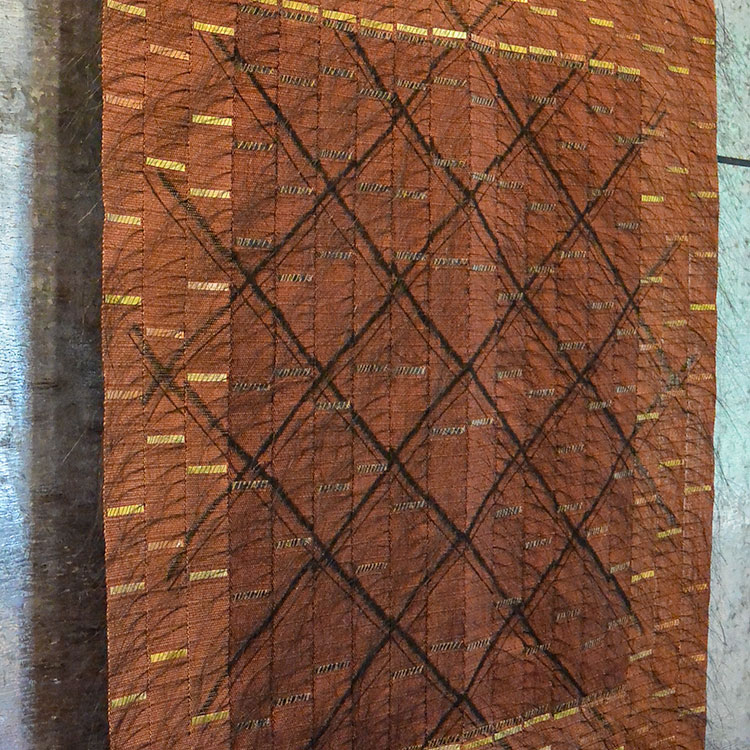 The weavers of South America are an influence for many artists. Research into the textiles of ancient Peru and Peruvian artists' techniques informed Adela Akers' earlierwork. "Their inventive use of structure and pattern has inspired my work to this date.," she says.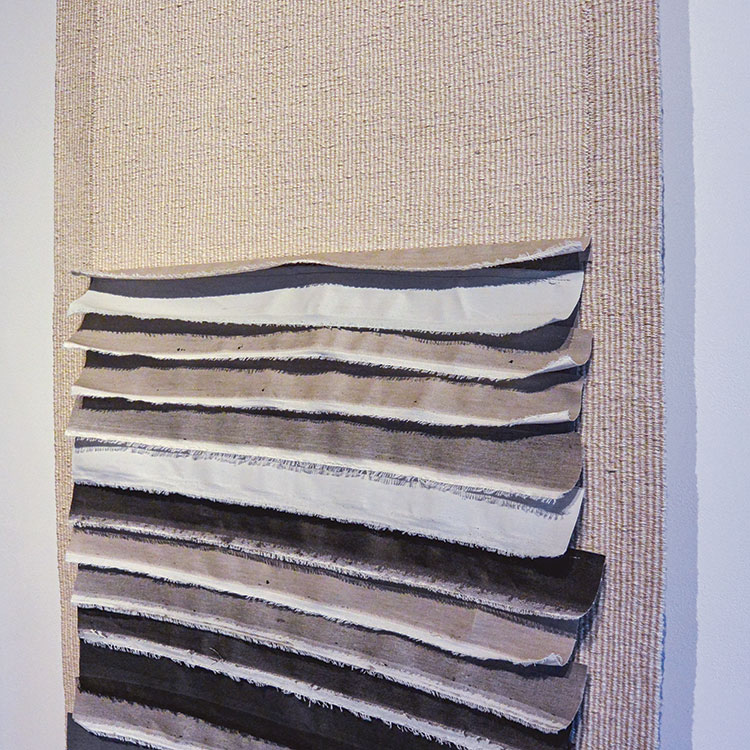 Carolina Yrarrázaval has always been fascinated by the strong people of the Andes "who live in harmony with nature, surrounded by a beauty that often turns into a harsh environment." The remarkable community of the Precolumbian era were preservers of ancient traditions," she says. An eclectic set of cultural influences attracted Katherine Westphal. She had what one writer called "magpie-like instincts," buts he called herself a tourist, gathering experiences and images and memories — "then it all pops out in my work – someone else's culture and mine, mixed in the eggbeater of my mind…," she told her oral biographer.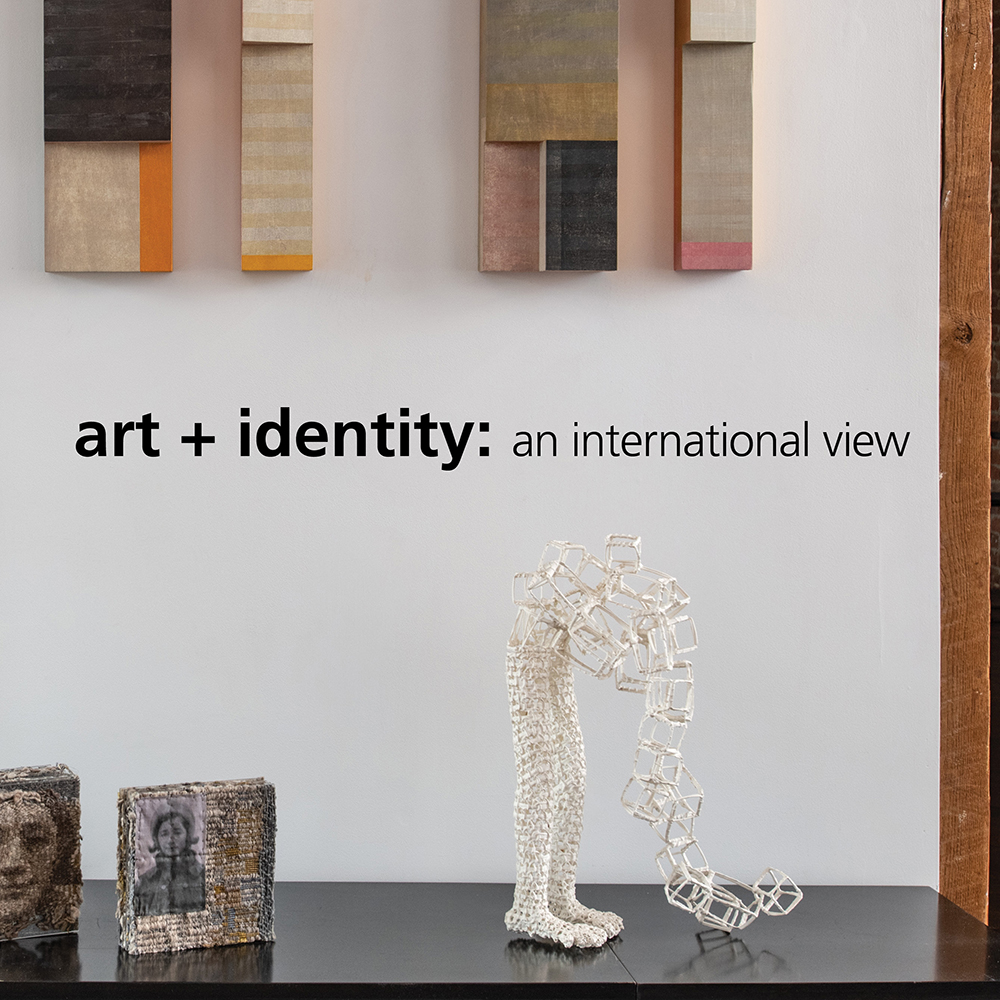 You can purchase a copy of the catalog Art + Identity: an international view at browngrotta.com.