We started off the month of March with a beautiful willow sculpture by Dawn MacNutt. Like many of Macnutt's pieces, Shades of Green is an interpretation of universal human form. In creating her work, MacNutt draws inspiration from ancient human forms that were present in ancient times, as well as humans and emotions in the present.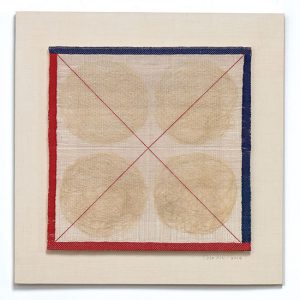 For the second week of March, we broke the status quo and shared a walkthrough of our online Artsy exhibition An Unexpected Approach: Exploring Contemporary Asian Art. The video, which can be viewed on our Instagram, Facebook or YouTube channel, presents viewers from all over the world an opportunity to see an assortment of astonishing Asian-inspired art. If you are curious about a piece in the video walkthrough make sure to check out the exhibition Artsy page HERE, or give us a call.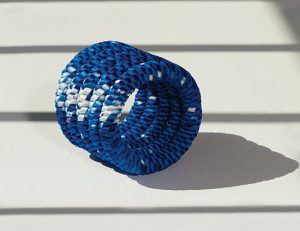 Next up on the queue was Shin Young-Ok's Harmony of Yin Yang I. Made using mosigut (fine threads made of skin of ramie plant), linen and ramie threads, Harmony of Yin Yang I explores the origins of harmony in Asian philosophy. The ying yang sign, which is considered complementary rather than oppositional, embodies dualism, the idea that all energy has an equally powerful, opposing energy.

To finish off March we shared Water is Eternity, a woven and braided nylon sculpture by artist Keiji Nio. Nio creates sculptures with the traditional technique of kumihimo. In the past, Nio has used the technique to create works that have been featured in the International Biennial of Tapestry in Lausanne as well as the International Miniature Textile Triennial in Angers, France.