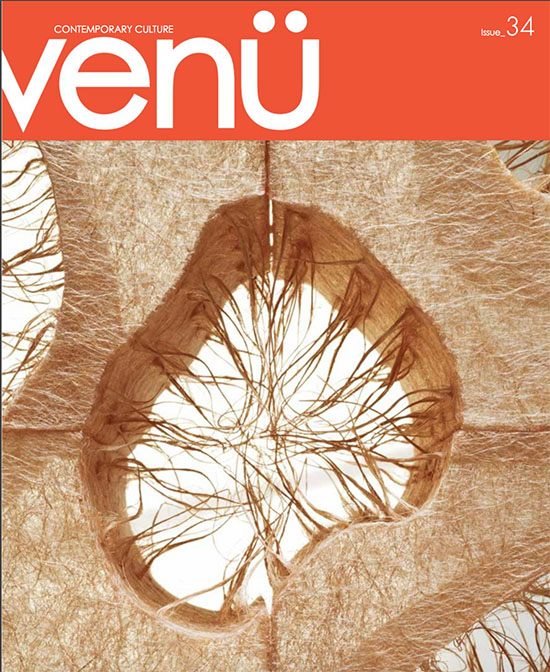 The cover story of the Spring Issue, No. 34 of Venü, the magazine of Contemporary Culture features browngrotta arts and our upcoming exhibition, Still Crazy After All These Years…30 years in art.
Author Cindy Clarke writes in Living Art, Timelessly Reimagined, that "Rhonda and Tom have a practiced eye for discovering museum-quality textural art and its accomplished creators. Over the last 30 years they have turned their finds into a premier art enterprise that's in a class by itself…. Custom designed by the owners, the gallery itself is a dialog of opposites, blending elements of a historic two-story horse barn – think exposed beams, meticulously restored barndoors, original wide-plank wood flooring, vaulted ceilings – with grand, modernist spaces….
That's the goal of this living gallery, of course, to show guests how different kinds of dimensional art fits into an environment and to give them permission and the encouragement to think out of the box to accommodate its human occupants." Visit Still Crazy After All These Years at browngrotta arts. We will only be open for 10 days — April 22nd through April 30th; browngrotta arts, 276 Ridgefield Road, Wilton, CT 06897; http://www.browngrotta.com/Pages/calendar.php.