February has been a busy month at browngrotta arts, as we move quickly into 2022, we have been hard at work planning our spring exhibition and introducing you all to the talented artists we have the opportunity to work with. Most recently, we've introduced our followers to works by: Jiro Yonezawa, Keiji Nio, Masako Yoshida, and Jo Barker. All uniquely different and exceptionally talented – it's worth a recap to ensure you all see these impressive works.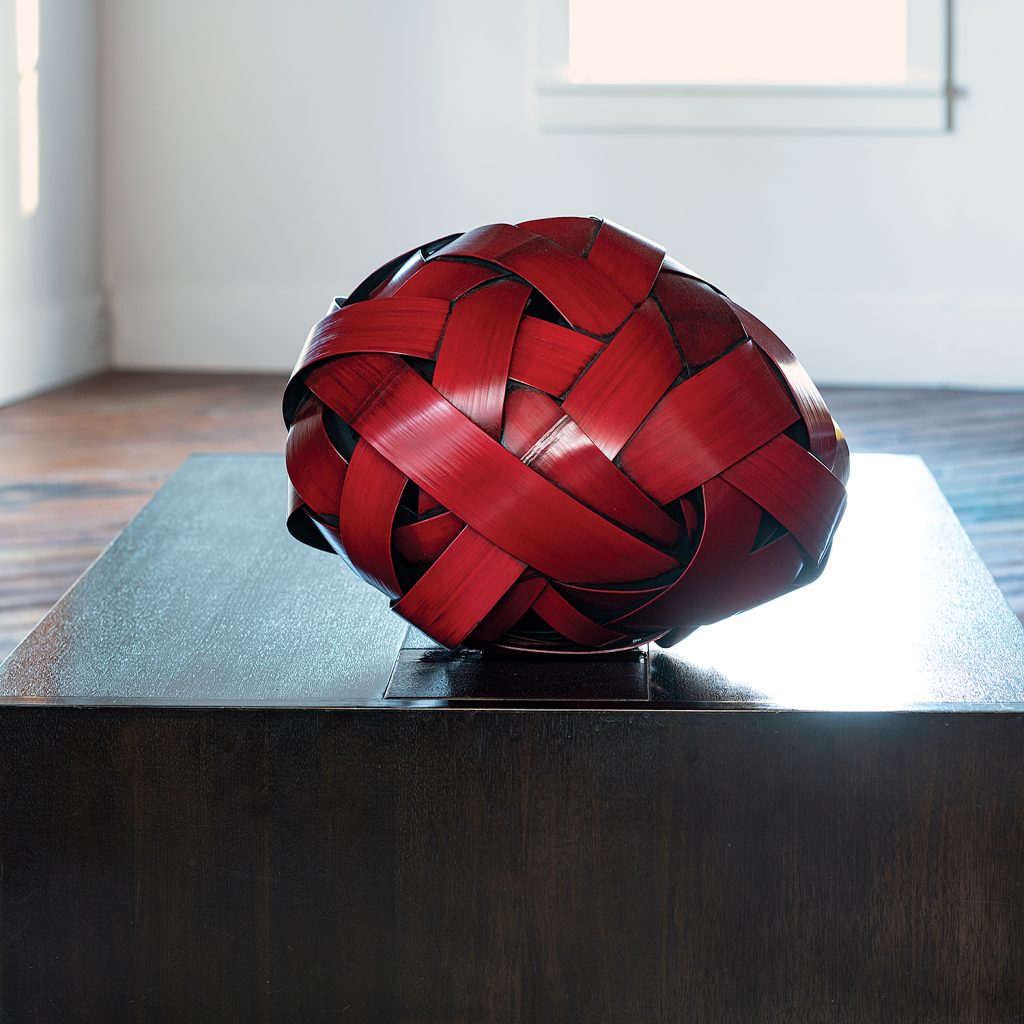 This one of a kind piece, Red Fossil, comes from acclaimed Japanese artist, Jiro Yonezawa. Yonezawa's work has been exhibited nationally and internationally on a large scale, and he was also featured in our Japandi exhibition. Yonezawa is widely known for his mastery of bamboo basketry created from traditional techniques; with each artwork he creates, there is often a contrast of disciplined formality in technique and natural freedom in form.

He has said that his recent baskets "represent a search for the beauty and precision in nature and a way to balance the chaos evident in these times."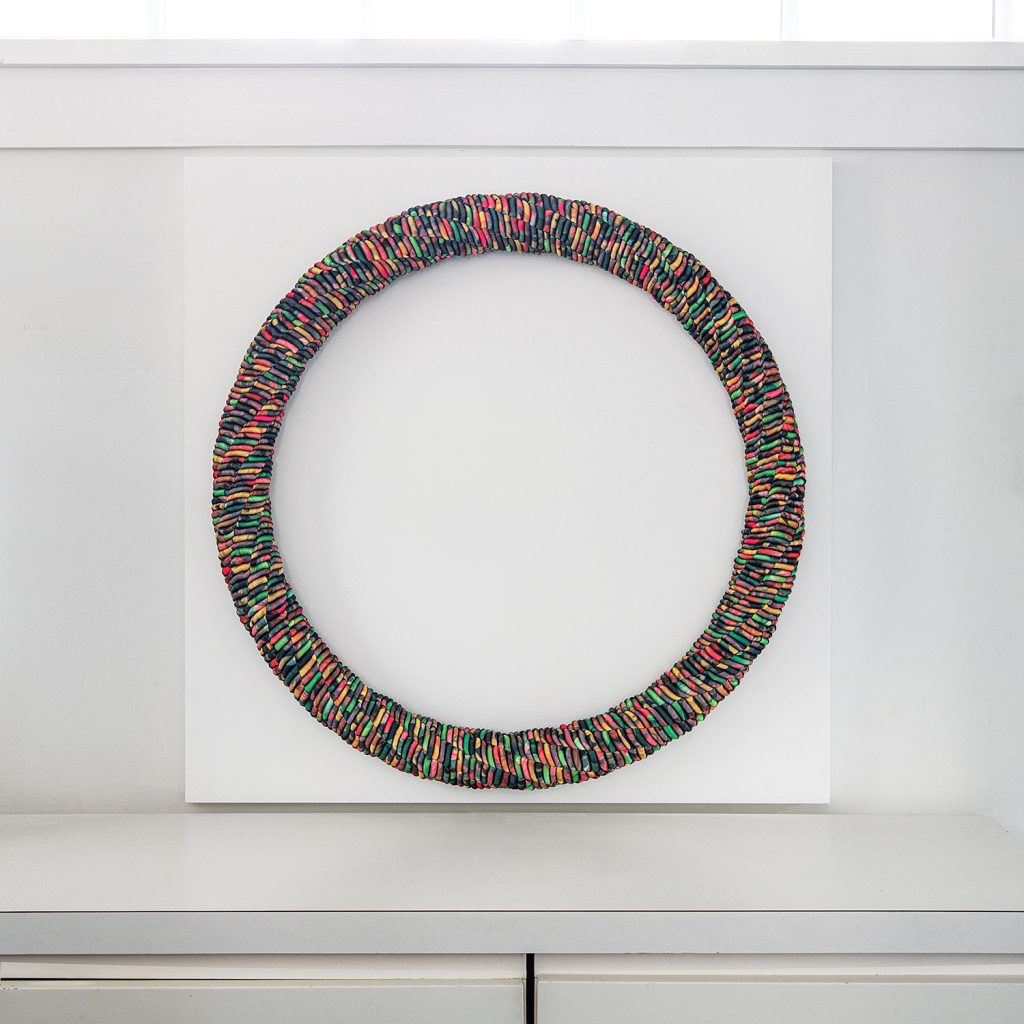 Flowers is one of our favorite pieces from Keiji Nio. If you don't know by now, Keiji Nio is a Japanese artist, who is commonly known for impeccable plaiting and textile works. Nio's work is done through the traditional technique of Kumihimo, a Japanese form of braid-making.

In this particular piece, Nio said he drew inspiration from flowers he observed online amid the pandemic: "The picture of the flower used for this work was taken when I was looking for the flower that emphasized red, yellow and green in the botanical garden," said Keiji Nio. "Now that I can't go out freely, I made a work using these flowers as materials so that I can feel the vivid color and fragrance of these flowers which we'll experience again in the world after COVID is cured."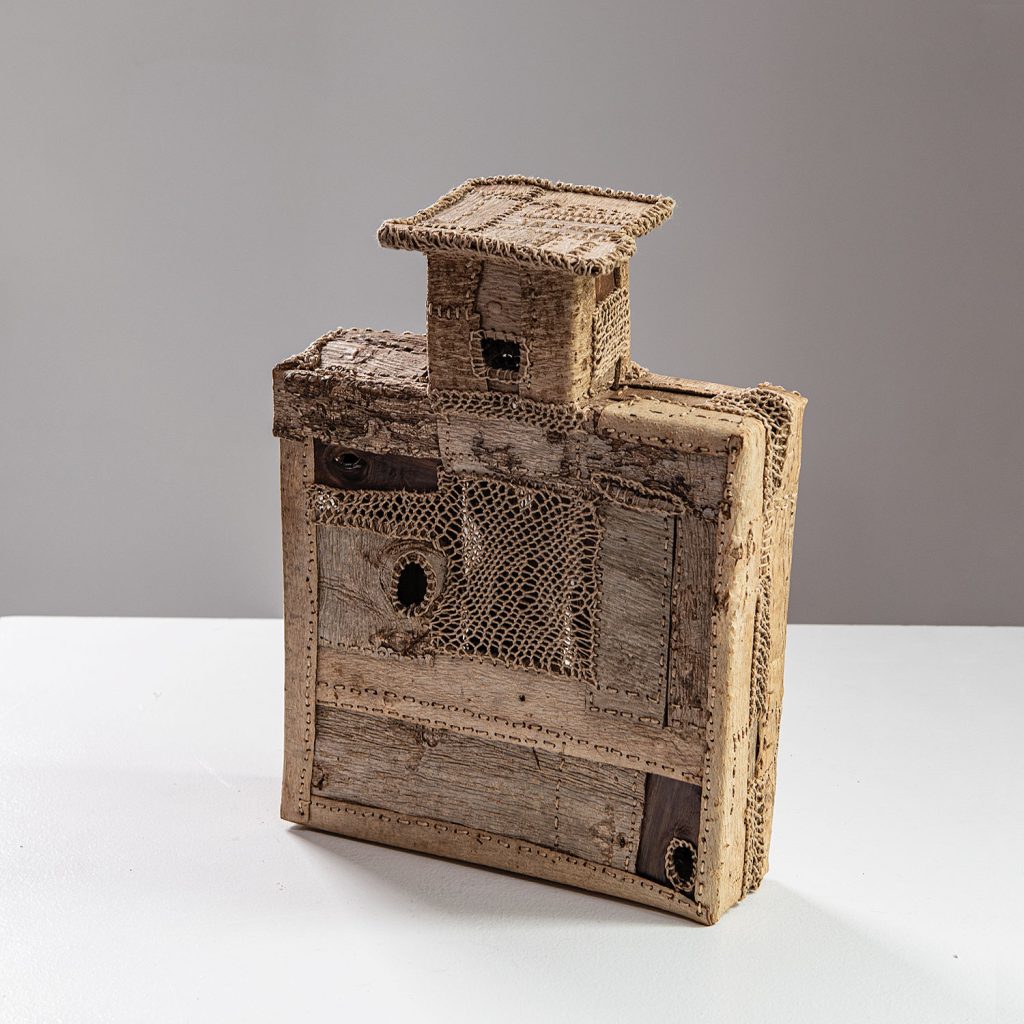 Another gifted artist we highlighted throughout February was Masako Yoshida. Yoshida is a Japanese artist who has committed much of her career to also teaching her techniques, which have resulted in work being exhibited worldwide.

Often, the constructions Yoshida envisions are built by interlacing sheets of walnut bark with string made of nettle. She has said that her work often provides her a means of release, allowing the truth to emerge and open the mind.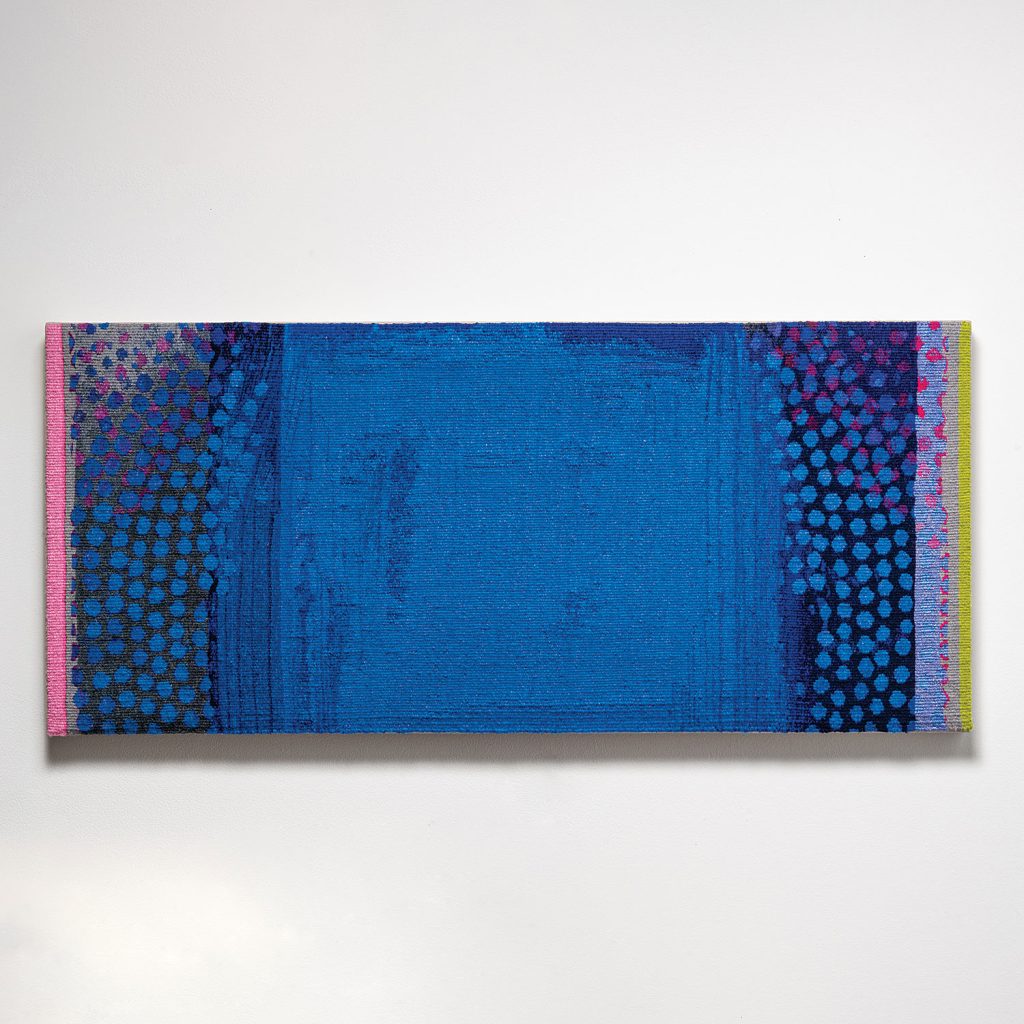 Jo Barker is British textile artist who has been long known for her complex designs and woven tapestries that are based upon a long-term interest in color. This contemporary abstract tapestry, Cobalt Haze, is no exception.

When explaining her inspirations, Barker said: "My current work is a part of an ongoing series of tapestries exploring themes initially inspired by qualities and patterns of light: transient and ephemeral starting points translated slowly into woven form. I am interested in the contradiction of the contrast in materials between the flowing nature of ink and paint and the illusion of fluidity translated into soft, richly colored yarns.
We hope you all enjoyed this recap and opportunity to learn more about the artists we work with. Follow along throughout March to see more new artwork at browngrotta arts!