We are adding a new feature to our social media lineup periodically, an Artist Focus. Our first artist spotlight is on Chiyoko Tanaka, who celebrated her birthday on January 1st.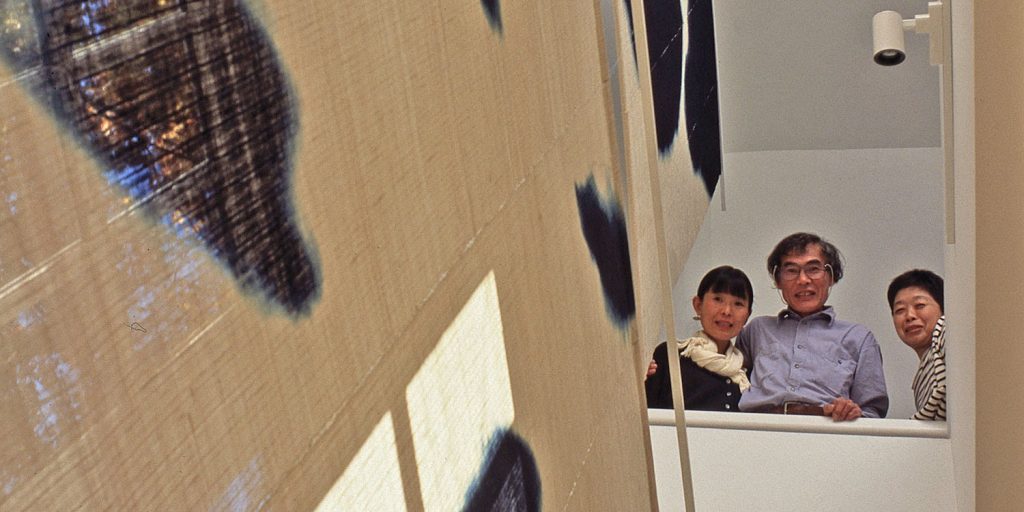 We have been honored to exhibit the work of Chiyoko Tanaka since 1996, when we were pleased to host Sheila Hicks Joined by Seven Artists from Japan.
Time is essential in Tanaka's work. After weaving works on an obi loom, she agrees them with mud and stone, brick and clay. Portions of the work are deliberately worn away as an actual and metaphorical representation of time, or "weaving time into space," as she describes it. She works in various series — Mud-Dyed Cloth, Grinded Fabrics and Printed & Grinded Fabrics.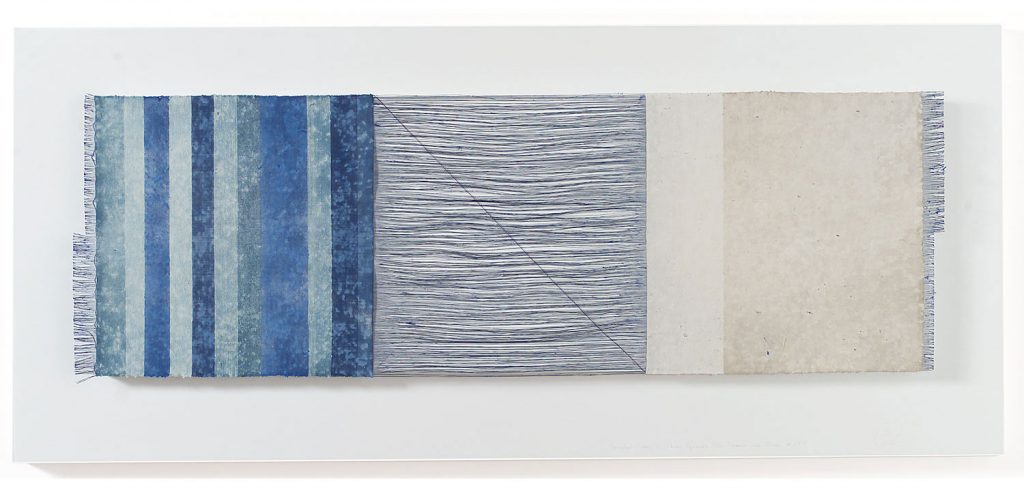 "Placing the fabric on the ground, I trace out the ground texture and surface of the fabric," Tanaka explains. "The final color of the surface is not so important, more the effect achieved by the application of a certain soil, charcoal or choice of tool which helped translate the texture of the ground more readily into my 'canvas.' The true past tense of the verb to grind, 'ground,' also implies the earth, which can be used to embed, implant, erode and emboss its own surface into my work."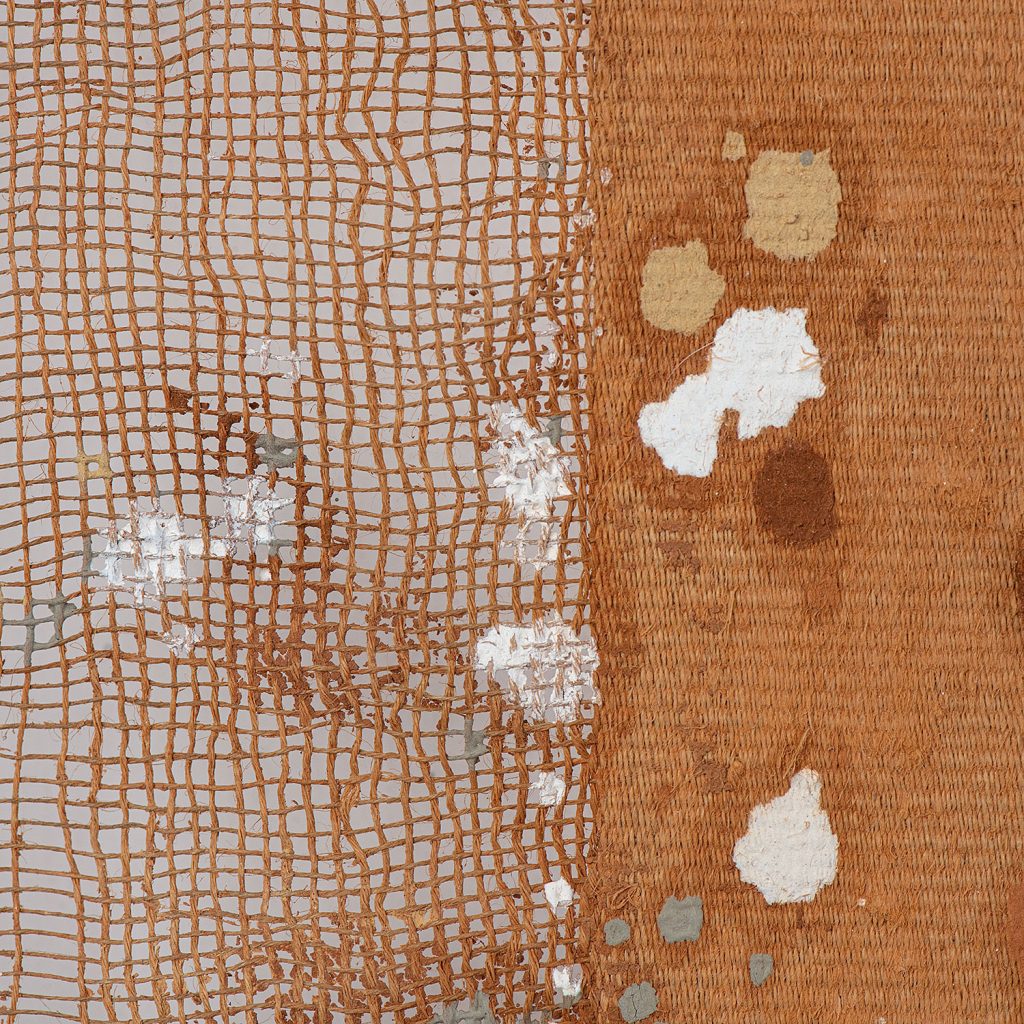 Tanaka's work has been exhibited throughout the world: Europe, England, Australia, Israel and the US. It is included in the public collections at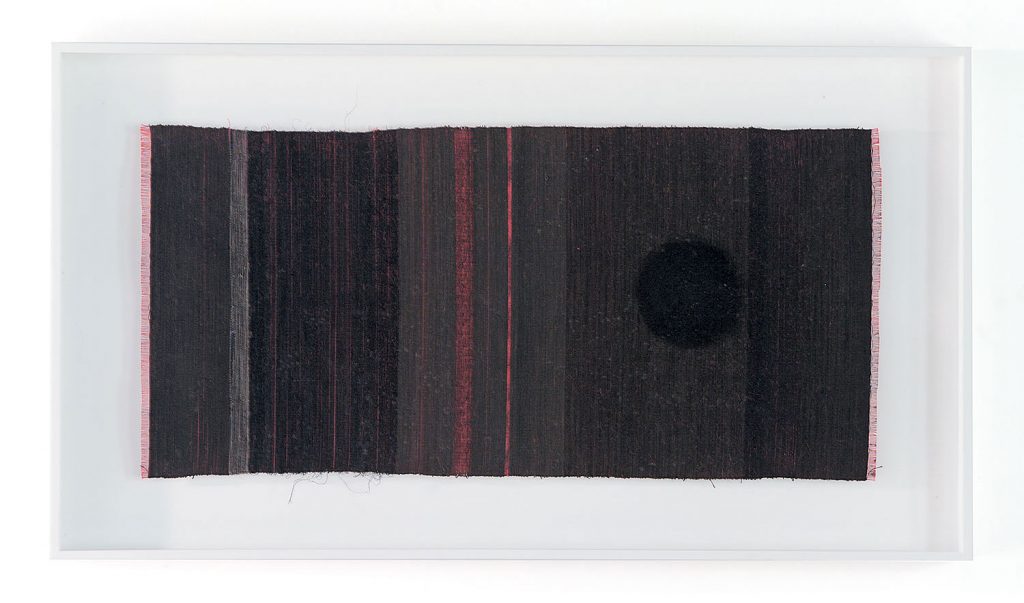 Museum of Arts and Crafts Hamburg, Germany; Art Institute of Chicago, Illinois; Saint Louis Art Museum, Missouri; Stedelijk Museum, Amsterdam, the Netherlands; The Israel Museum, Jerusalem; Passage de Retz, Paris, France; Kyoto City University of Arts, Japan; Central Museum of Textiles, Lodz, Poland. She was one of the artists featured at the Museum of Modern Art in New York in the seminal exhibition, Structure and Surface: Contemporary Japanese Textiles and in traveling exhibition, Texture & Influence, curated by Lesley Millar, for the University of the Creative Arts in the UK. She is among the artists profiled in the award-winning video, Textile Magicians.