The month of February was a busy, but delightful month for us! We've been hard at work preparing for Asia Art Week and managing our exhibitions. Although it's been busy, it's never too busy to highlight our spectacular artists. Here's some of the new artwork that we brought into the fold last month: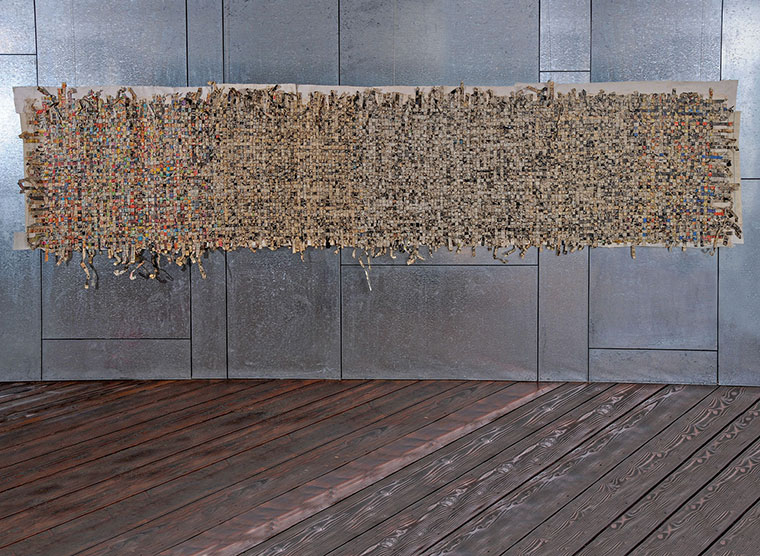 Japanese artist Toshio Sekiji intertwines strips of paper from various cultures, rewriting messages and imaging a harmonius confluence of disparate cultures, languages and nationalities – different than the facts on the ground.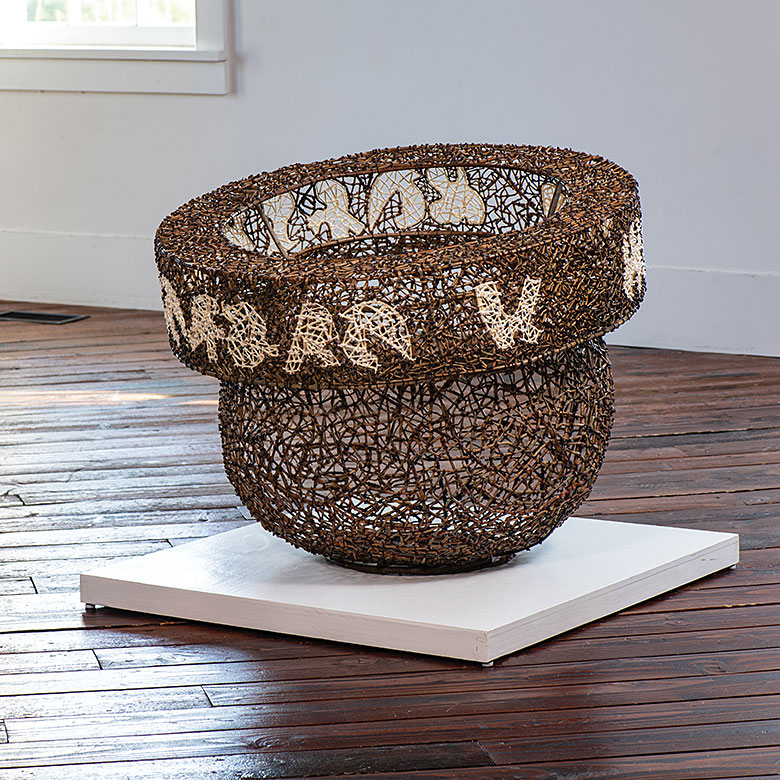 John McQueen meticulously creates pieces that concentrate on form and texture that invoke word and world associations. Some of these are made by the viewer, others are there in the artist's intent. One is initially awed by the form — the words of twigs and waxed linen that edge the vessel — then challenged to decipher the words: What's Behind and Before You.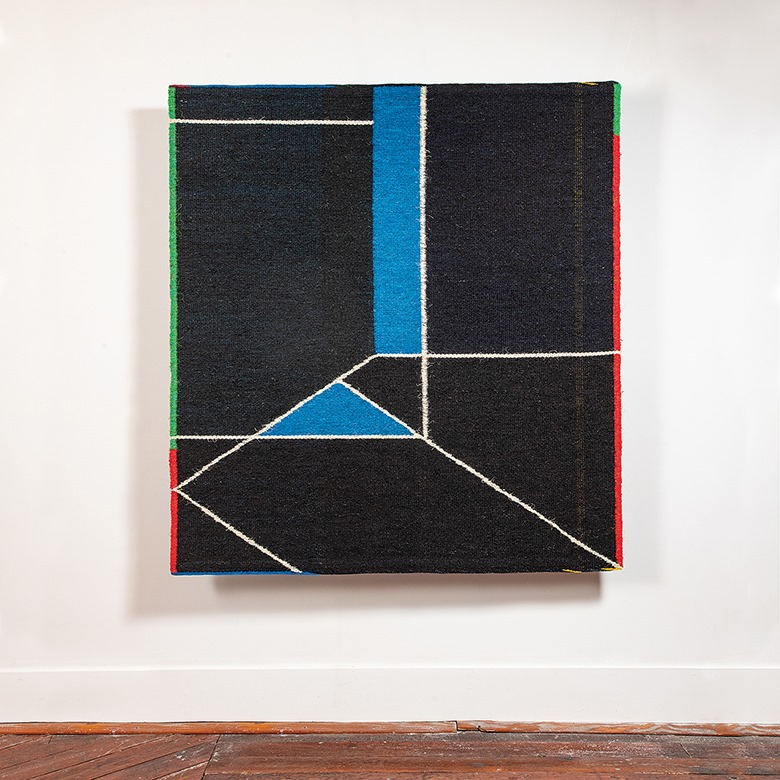 "I am engaged in a constant process of exploring the picture plane through a highly disciplined structuring of geometrical form elements and lines and through a restricted color spectrum," explains Gudrun Pagter. "With few lines or a single line, it is possible to transform a two-dimensional plane into a three- dimensional space," Pagter notes. "Through the years my compositions have become simpler and simpler. Do not look for a specific pictorial motif," she tells viewers. "My composition's "image" is abstract not specific, an image of concrete art. The image is what you see and experience."