We've been steadily busy since our Artists reception and opening on April 27th.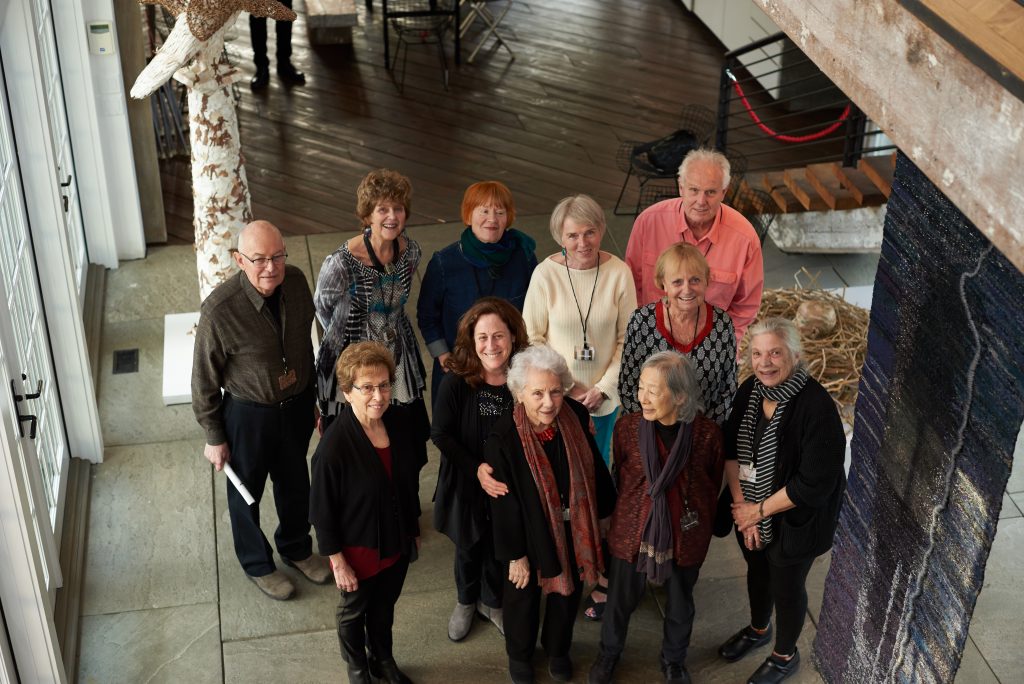 Yesterday we hosted 38 students from the Fine Arts program at Bishop's University outside Quebec. Groups from the Westport Art Center and the Surface Design Association have visited and the Textile Study Group of New York and members of the Aldrich Museum of Art will join us later in the week. \
It's hard to say what work has been most appreciated — with over 150 works by 62 artists, there is a lot to experience. People have commented on Neha Puri Dhir's shibori. We'll be open until 5 pm on Sunday May 5th — so you still have time to see it for yourself. Our hours are 10 am to 5 pm every day — call if you want to come earlier or later in the day. 203.834.0623. Learn more about browngrotta arts at: http://www.browngrotta.com.