We've received three comprehensive and attractive books in the last few months, Textiles: The Whole Story, Uses, Meaning, Significance; Tapestry: A Woven Narrative; and Yasuhisa Kohyama: The Art of Ceramics, and we have enjoyed them all. (We know they are attractive and comprehensive, because they include artists whose work we represent and, in some cases, photographs by Tom.)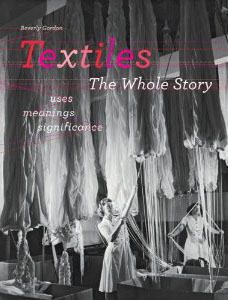 Beverly Gordon, author of 
Textiles: The Whole Story, Uses, Meaning, Significance
 from Thames & Hudson
,
 has an ambitious aim. "My intention" she writes, "is to shine new light on the light on the taken-for-granted but fascinating subject of the roles and meanings that textiles hold in cultures throughout the world. I hope to make it undeniably evident that to be human is to be involved with cloth." To do that, she takes readers on a dizzying trip across centuries and continents and beyond, from the linen strips that cover a mummy in Egypt circa 150-175 CE. to the fluropolymers protecting an astronaut as he walks in space in this century, with stops at Betsy Ross in colonial America, Mohandas Gandhi in colonial India, women glass spinners in Murano, Italy in 1905 and the Renaissance, where women worked on textiles in groups, along the way. In sections covering textiles and human consciousness, human survival, social meaning, money, status and control, meaning and beauty and the spiritual significance of cloth, Gordon provides insights and information for anyone with an interest in textiles and all they entail.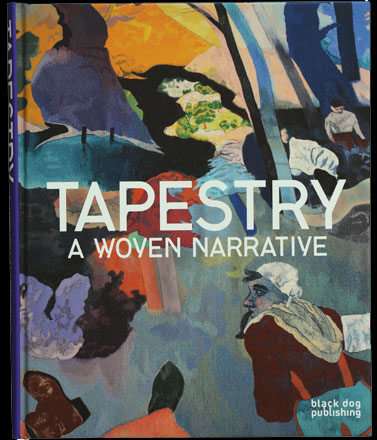 Tapestry: A Woven Narrative
also takes the long view, providing a general introduction to the state of artisan tapestry weaving in the 21st century by way of contextual essays outlining developments from the Middle Ages to the modern age. In addition to the essays,  the book also includes illustrated profiles of contemporary weavers, including 
Jo Barker
,
Sara Brennan
and
Sue Lawty
— along with studio profiles of Dovecot and others. 
Tapestry: A Woven Narrative
is available from browngrotta arts.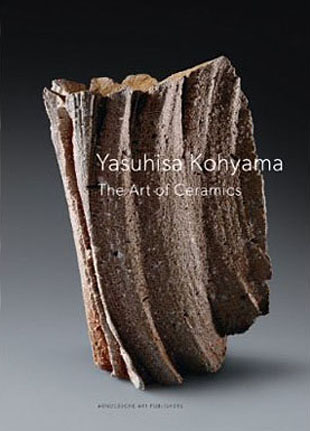 Also available from browngrotta arts is Yasuhisa Kohyama: The Art of Ceramics, which contains lush photos of dozens of Kohyama's works as well as a foreword by Jack Lenor Larsen and essays by Susan Jefferies and others. What is important about Kohyama's work, writes Jeffries, "is his embrace of contemporary life, and his bold and poetic use of line, mass  and form; he is fully aware of the sculptural possibilities available to him. A love of nature and a life-long interest in sculpture and architecture have also inspired his work."