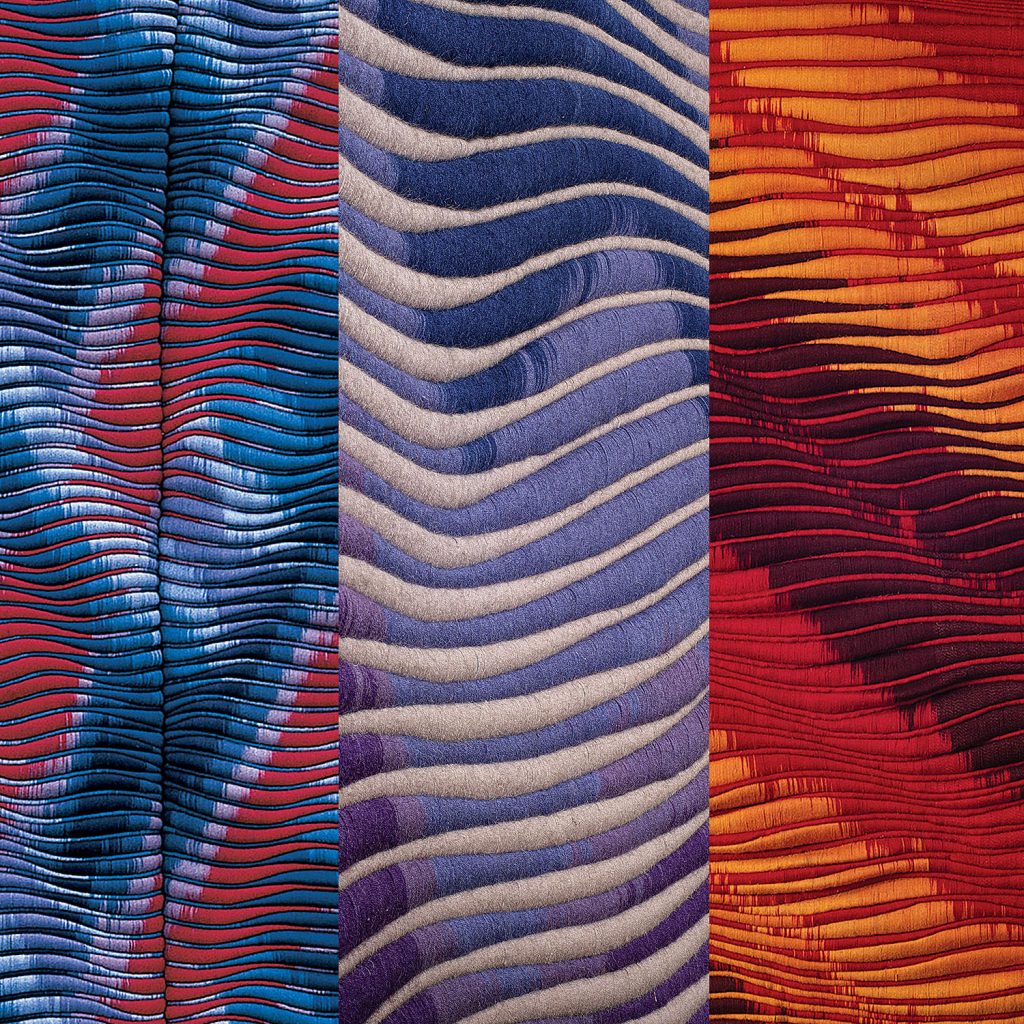 Craft is now an "art market force," according to the art platform Artsy, "How Craft Became an Art Market Force," Benjamin Sutton, February 10, 2021. "The boundaries separating painting, ceramics, weaving, drawing, glassblowing, printmaking, and other processes and practices are now porous if not completely antiquated. This is plainly clear from visiting most major art museums where, increasingly, textiles share wall space with abstract paintings and glass, and clay sculptures sit on plinths alongside bronzes."
The Ceramic Presence in Modern Art: Selections from the Linda Leonard Schlenger Collection at the Yale Art Gallery in 2016 (https://www.youtube.com/watch?v=CuNAdtbxRPw) provided an early exhibition example of impactful intermixing of media. The exhibition featured over 80 objects from the Schlenger collection by leading 20th-century ceramicists—including Toshiko Takezu, Ruth Duckworth, Kenneth Price, Lucie Rie, and Peter Voulkos—alongside works in other media from the Yale University Art Gallery's permanent collection by artists such as Hans Hofmann, Willem de Kooning, Isamu Noguchi, Mark Rothko, and Edward Ruscha. The Gallery recognized that, allthough critically lauded within the studio-craft movement, works by these ceramicists were only then coming to be recognized as integral to the wider field of contemporary art. This ecumenical approach is further illustrated in Making Knowing; Craft in Art 1950-2019 at the Whitney in New York (November 2019 until February of next year; https://whitney.org/exhibitions/making-knowing). The exhibition "foregrounds how visual artists have explored the materials, methods, and strategies of craft over the past seven decades. Some expand techniques with long histories, such as weaving, sewing, or pottery, while others experiment with textiles, thread, clay, beads, and glass, among other mediums." It includes artists like Robert Raushenberg, Kiki Smith and Agnes Martin beside Robert Arneson, Sheila Hicks and Ron Nagle. Also exhibiting currently, Women in Abstraction, at the Pompidou Center through August 23rd (https://www.centrepompidou.fr/en/program/calendar/event/OmzSxFv) .Transcending the traditional reductionist hierarchies between high and low art, the exhibition presents a history that includes dance, the decorative arts, photography and cinema and artists that include Ruth Asawa, Barbara Hepworth and Lenore Tawney.
Fiber art has played a major part in this surge of interest and now through July 31st, you can be a part of this emerging trend. Enter the UncommonGood sweepstakes for an important Lia Cook tapestry. You'll promote her work, fiber arts and the Breast Cancer Alliance in the process, and just maybe, add a remarkable work to your your personal collection.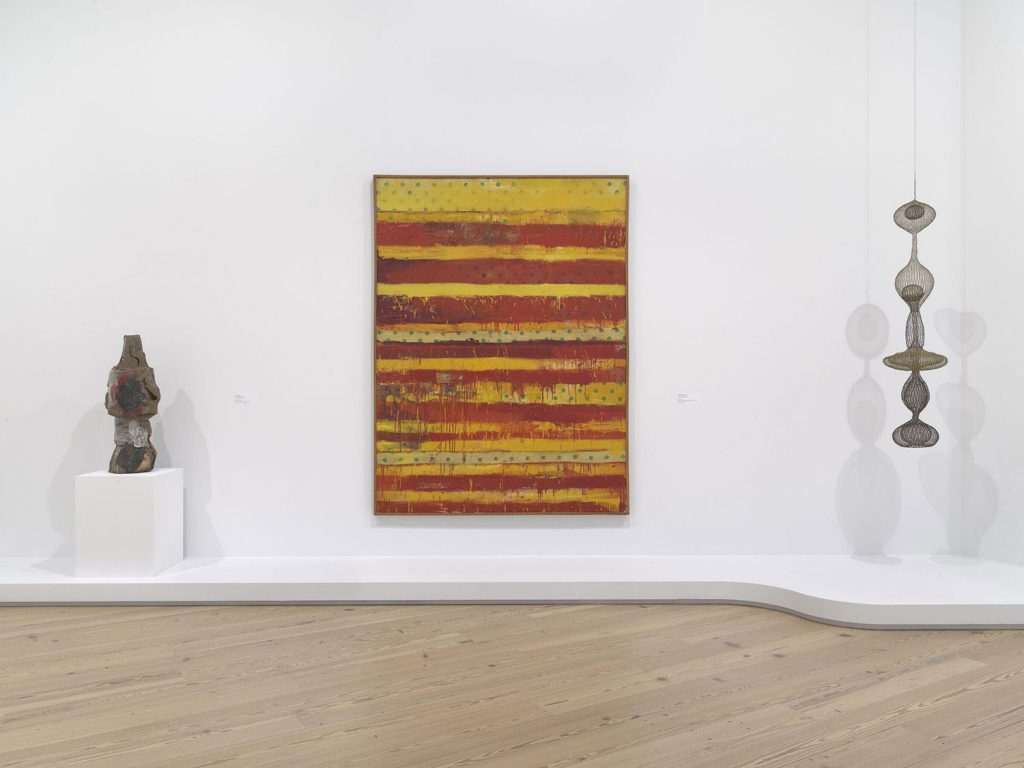 Spatial Ikat III-2, woven by Lia Cook in 1976 during a formative period for fiber art, will be the prize in a sweepstakes organized by UncommonGood, along with a $7,500 prize, a Zoom call with the artist and a copy of the catalog: Lia Cook: In the Folds – Works from 1973 – 1997. The tapestry was donated by browngrotta arts in Wilton, Connecticut, as the latest of its Art for a Cause projects. The proceeds from the sweepstakes will go to the Breast Council Alliance.
Lia Cook works in a variety of media combining weaving with painting, photography, video and digital technology. Her current practice explores the sensuality of the woven image and the emotional connections to memories of touch and cloth. Long recognized as an innovator, Cook's work has been featured in dozens of group and solo exhibitions worldwide. Her work is found in dozens of museum collections, including that of the Museum of Modern Art and the Metropolitan Museum of Art.
In Spatial Ikat III-2 Cook aimed to envelop the viewer in a work that was imposing and strident. She perfected the technique used in this work over a period of years. Distorting a plain weave with strenuous physical intervention, the lines undulate and create a topographical terrain, creating the illusion of massive threads moving over and under one another.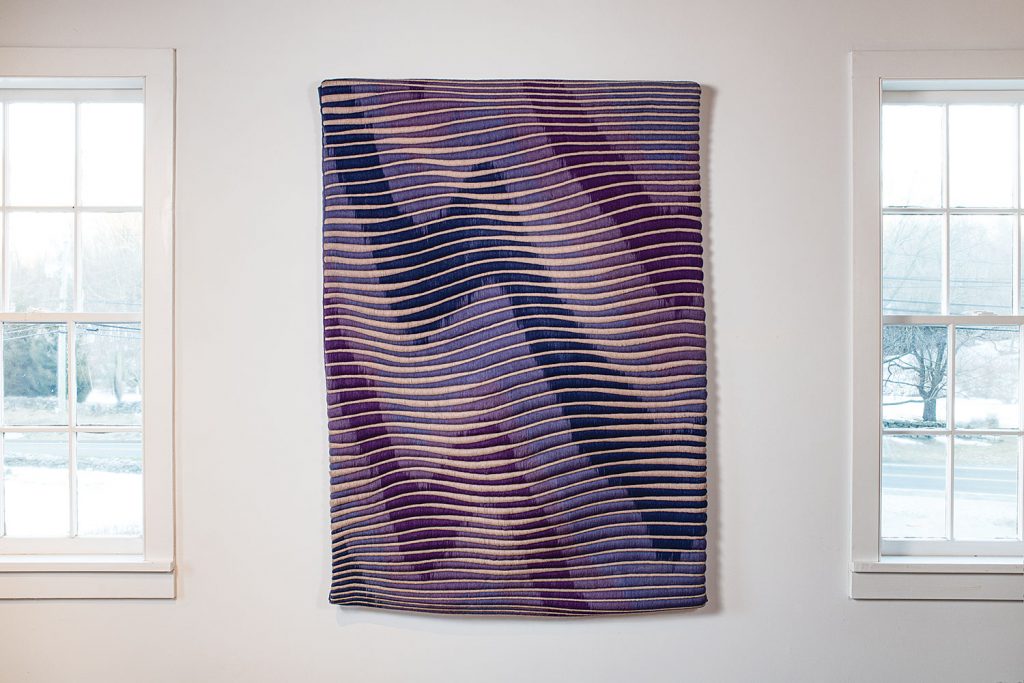 Donating to win this important tapestry, aids the Breast Cancer Alliance. BCA funds innovative research, breast surgery fellowships, regional education, dignified support and screening for the underserved.
Enter the sweepstakes here: https://uncommongood.iohttps://uncommongood.io/sweepstakes/win-a-lia-cook-art-piece-valued-at-35000-and-7500-in-cash