Coming to Wilton, CT to see browngrotta arts' next exhibtion, Japandi: shared aesthetics and influences (September 25 – October 2)? We have four nearby exhibitions to recommend if you want to make a day of it.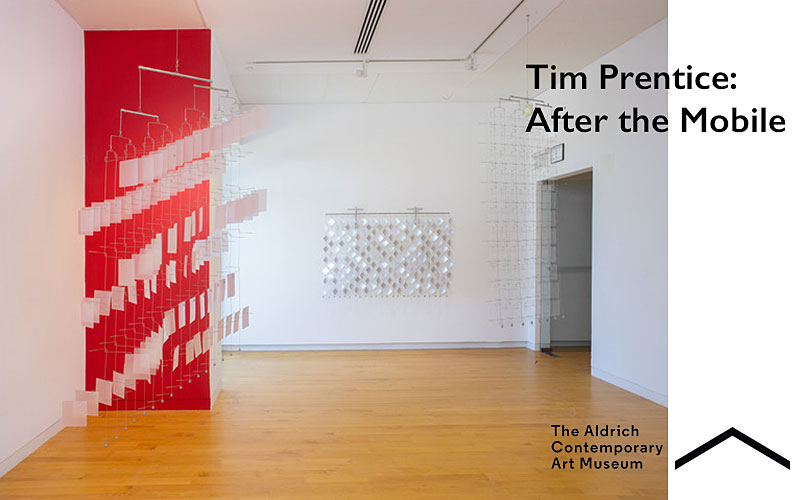 1)Tim Prentice: After the Mobile
The Aldrich Contemporary Art Museum
258 Main Street
Ridgefield, CT 06877
Tel 203.438.4519
6.2 Miles
https://thealdrich.org/exhibitions/tim
After the Mobile is a two-part solo exhibition by artist Tim Prentice (b. 1930), known for his innovative work in the field of motion in sculpture. Prentice has been a resident of Connecticut since 1975, and After the Mobile marks his first solo museum exhibition since 1999. The exhibition will feature 20 indoor works, five outdoor works, and a video portrait of the artist. The indoor exhibition is on view through October 4, 2021; the outdoor installation on view from September 19, 2021 to April 24, 2022. Interesting note: The title of the exhibition refers to Alexander Calder, a former Connecticut resident who in the 1930s adopted the term mobile at the urging of Marcel Duchamp to describe his balanced, moving wind-driven constructions.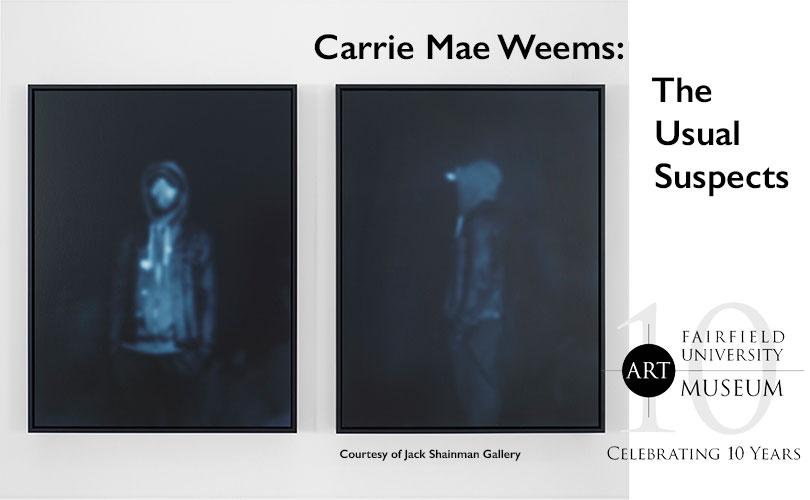 2) Carrie Mae Weems: The Usual Suspects
Fairfield University Art Museum
Walsh Gallery
September 18 – December 18, 2021
Fairfield University Art Museum
1073 North Benson Road
Fairfield, CT 06824
203.254.4046
15.2 miles
https://www.fairfield.edu/museum/exhibitions/current-exhbitions/index.html
In Carrie Mae Weems: The Usual Suspects, Weems focuses on the humanity denied in recent killings of black men, women, and children by police. She directs our attention to the constructed nature of racial identity—specifically, representations that associate black bodies with criminality. Our imaginings have real—often deadly—outcomes. Blocks of color obscure faces just as our assumptions around race obscure individual humanity. Through a formal language of blurred images, color blocks, stated facts, and meditative narration, Weems directs our attention toward the repeated pattern of judicial inaction—the repeated denials and the repeated lack of acknowledgement.
3) Between the Ground and the Sky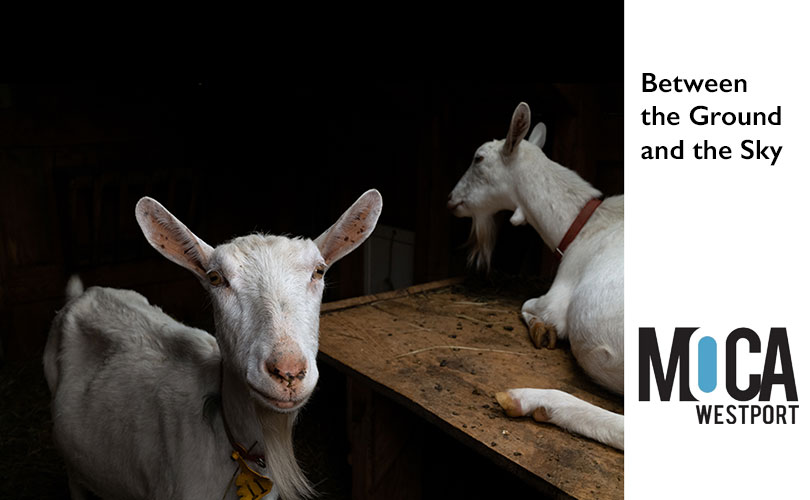 Westport MoCA
Through October 17, 2021
19 Newtown Turnpike
Westport, CT 06880
Monday & Tuesday | Gallery Closed
Wednesday-Sunday | 12PM-4PM
Ph: 203.222.7070
(6.6 miles)
Between the Ground and the Sky through October 17, 2021 features photography from the Who Grows Your Food initiative, an intimate photographic journey celebrating the beloved farms and farmers associated with the Westport Farmers' Market. The centerpiece of the exhibition is more than 50 large-scale photographs, both color and black and white, of local farms by Anne Burmeister and Ashley Skatoff, two local accomplished photographers. The photographs tell a compelling and visually arresting story of the importance of local farms and farmers.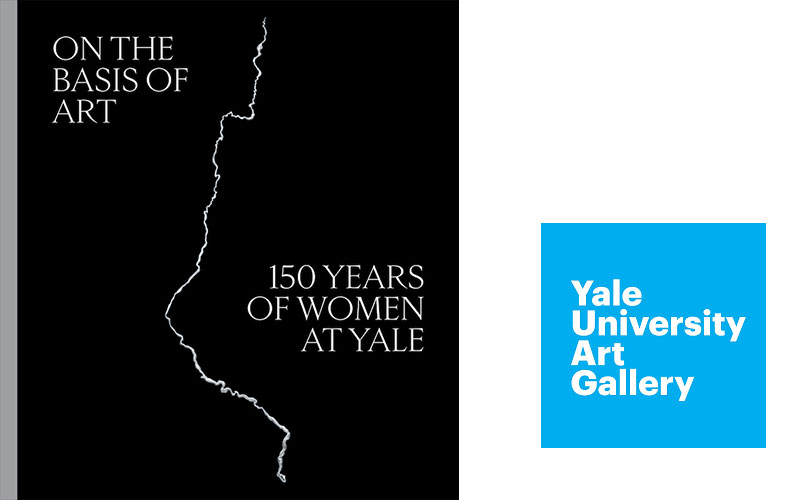 4) On the Basis of Art: 150 Years of Women at Yale
Yale University Art Gallery
September 10, 2021–January 9, 2022
1111 Chapel Street (at York Street)
New Haven, Connecticut
203.432.0601
(35.2 miles)
https://artgallery.yale.edu/exhibitions/exhibition/basis-art-150-years-women-yale
On the Basis of Art: 150 Years of Women at Yale showcases and celebrates the remarkable achievements of an impressive roster of women artists who have graduated from Yale University. Presented on the occasion of two major milestones—the 50th anniversary of coeducation at Yale College and the 150th anniversary of the first women students at the University, who came to study at the Yale School of the Fine Arts when it opened in 1869—the exhibition features works drawn entirely from the collection of the Yale University Art Gallery that span a variety of media, such as paintings, sculpture, drawings, prints, photography, and video.
Enjoy your trip ! We look forward to seeing you at Japandi.